GOOGLE VS THE DUCK!
Sunday, July 25, 2021 11:06
% of readers think this story is Fact. Add your two cents.

DuckDuckGo takes on Google and…WINS!
Google is the Goliath of search engines. Duckduckgo is the David. Here is the story of how David slew Goliath…and made it look easy!
GENERAL GOOGLING (surfing the net)
I typed 'martial arts' into Google. A generic term, and since I sells martial arts courses I would have an inkling of what I was getting. And what I got was…
2 inches of images (ooh! Pictures! I am distracted to somewhere else.)
Wikipedia. Okay. I like Wiki.
Two inches of 'top stories.' (Ooh, distracted again!)
Two inches of what other people say. (Quora, a bunch of opinion with no facts)
The rest of the page was: yelp, facebook, netflix, etc.
'Related searches,' where people are distracted into something that Google prefers.
Conclusion…I received NO information (except for wiki) concerning martial arts. It was all ads , images and references to other ads and and Big Tech shills. If I was grading this (I used to be a teacher) I would give it an F! And call the parents and tell them their child was on drugs!
SPECIFIC GOOGLING (looking for something specific)
I typed 'Al Case Martial Arts' into Google. That's me, and I knew pretty much what I was looking for. What I got was.
Linkedin. Okay, but a reference to big tech.
MonsterMartialArts.com My site ~ GOOD!
6 inches of a map and references to martial arts schools in Florida (where I live). These are paid ads, so Google gave me one obligatory line and then sent me to their ads.
About 8 inches of sites that sold my books. I'm mixed on this. Yes, I want to sell my books, but I have other sites, there is information on me on the net, so…yuck.
ONE reference that led to a scurrilous site that has been bad mouthing me for years.
'Related searches,' where people are distracted into something that Google prefers.
Conclusion…Maybe one inch of information on a 12 inch long page, the rest was ads and misdirections. If I was grading this I would give it an F+! And call the parents and tell them their child might be autistic and needed drugs!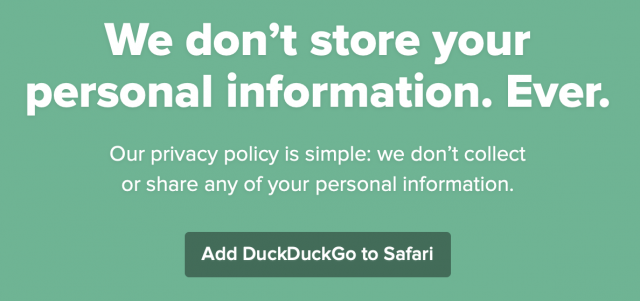 GENERAL DUDUCKGO-ING
I typed 'martial arts' into the 'Duck.' What I got was…
Wiki ~ yea!
Four inches of map and paid ads.
A wealth of sites detailing: definitions, history, lists of arts, different arts, best arts, and so on.
'Searches related to martial arts' gave me a list of generic terms that might be of interest, and weren't specific to guide me to more advertising, etc.
Conclusion…an interesting page that had items of interest without being distractive. If I was grading this I would give it an A-. The minus came from the map and ads. But realize that I didn't ding The Duck much because there is actually a place for ads in this world. Commerce is good, and the comparison of ads on the Duck vs Google being nearly ALL ads…Let's put it this way. Google was over 90% ads and distractions. The Duck was under 10%.
SPECIFIC DUCKDUCKGO-ING
I typed 'Al Case Martial Arts' into The Duck. What I got was…
ten inches of:
my websites, my wordpress websites, ads for books
two inches of images, mostly from my websites, or fairly well related to me.
Conclusion…a search that gives the viewer everything Al Case, and almost none of the distractions, and, what I especially liked, no scurrilous chatroom garbage form ten years ago. If I was grading this it would be a solid A.
The obvious conclusion at this point is that Google is more concerned with only the things that benefit Google. Duckduckgo is more concerned with what the individual needs and wants.
BUT, there is more. There are results, and then there are other things. Other things like…privacy
Google tracks you everywhere. And, to be honest, all of Big Tech does. Companies like Facebook, Twitter, Apple, and so on, are engaged in tracking everything you do, and analyzing it to make you a better consumer (for their products), or guiding you into their idea of the world according to Google (Big Tech).
If you are walking outside a shoe store you are going to get an ad for shoes.
In one famous incident a robot was listening to a family and ordered products based on their conversation.
Duckduckgo, however, doesn't care who you are. They have a privacy 'slogan' (see image), and if you click on the menu in the right hand top of their search page you will find a list of things they push to help you retain your data and protect your privacy.
So, Duckduckgo wins the comparison with Google, and by a landslide. BUT…there is one more thing I wanted to mention.
Your browser is a doorway for Big Tech to invade and even take over your computer. I would recommend Brave as a better browser. This is, however, a subject for a different article.
Have a great and private day!
ABOUT THE AUTHOR
Al Case is the author of The Science of Government: Fixing the World One Government at a Time. It is getting nothing but five star reviews on Amazon, and it will explain what exactly happened in the last election.
Before It's News®
is a community of individuals who report on what's going on around them, from all around the world.
Anyone can
join
.
Anyone can contribute.
Anyone can become informed about their world.
"United We Stand" Click Here To Create Your Personal Citizen Journalist Account Today, Be Sure To Invite Your Friends.