How to Become Invisible to FEMA in a Crisis
Thursday, September 21, 2023 12:36
% of readers think this story is Fact. Add your two cents.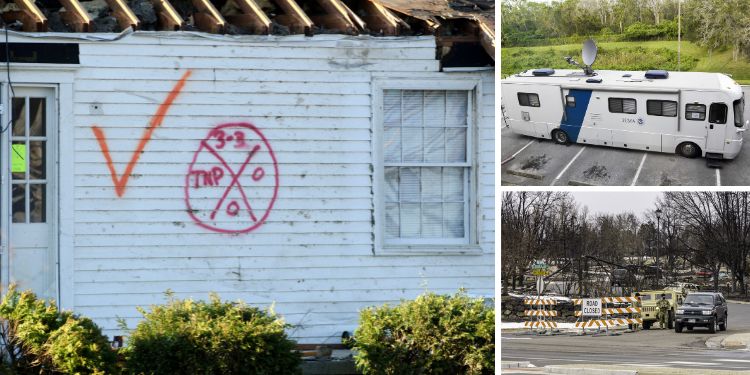 The average American on the street is counting on FEMA (the Federal Emergency Management Agency), the government's agency for responding to natural disasters to take care of them in the event of a disaster.
There are just a couple of problems with that. First, FEMA has a horrible track record in dealing with disasters, bringing more red tape than anything else.
Secondly, FEMA has been out of money for quite some time, having spent their entire budget on taking care of other disasters. But people keep hoping and expecting that FEMA will be there for them.
That is, people outside the prepping movement have those hopes and expectations. Those of us who are preppers aren't expecting FEMA to be there for us. We plan on taking care of ourselves when a disaster strikes, not wait for government handouts which might never come.
But that's not to say that FEMA isn't a concern of ours. FEMA wields a huge amount of authority, which theoretically allows it to do a host of things that no other government agency can do.
During times of disaster or crisis, FEMA is reportedly able to declare martial law and confiscate critical supplies for distribution. Click here to find out which medical supplies FEMA will try to confiscate from you in a crisis.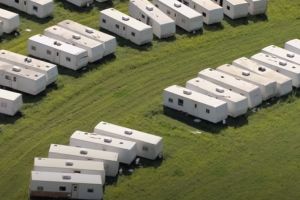 They also have a large number of abandoned government facilities at their disposal, which can be used as refugee camps or relocation camps.
One of the big problems that many people have with FEMA is that we know very little about their actual plans in an emergency.
As we saw during the pandemic, our government is not above using a disaster to further their power, taking control over greater and greater parts of our lives.
In case you've forgotten, there were a lot of people who lost their livelihoods, for no other reason than they didn't agree with the narrative that the government was pushing; a narrative that took away basic human rights.
This just adds to the conspiracy theories about FEMA that have been floating around since the Obama presidency.
We are living in a time when our government cannot be trusted and where the entire administration is being weaponized against those of us who don't ideologically align with "the elites."
While I avoid most conspiracy theories, it's getting harder and harder to say that they are nothing more than conspiracy theories… especially with so many of them coming true.
What this means for you and I, is that in any time of crisis, we're not only going to have to deal with the crisis itself, but with government bureaucrats that want to tell us what to do, not necessarily for our benefit.
While they will all be working under the auspices of FEMA, they will not all be from FEMA itself. Rather, FEMA will be the central agency, drawing other government agencies into the fray, so that they can each apply their own brand of red tape.
One thing we need to realize is that FEMA, like many other government organizations, is not in favor of those of us who stand for our First and Second Amendment rights.
When they relocated people to various "refugee centers," they wouldn't allow those refugees to bring their guns with them. Apparently it was more important to them to maintain their "political correctness" than to allow women to protect themselves from the predators.
Best to stay away from them all. Just how do we do that?
Bug Out Early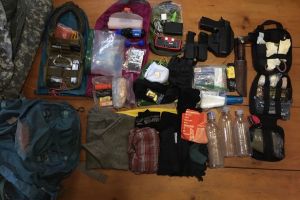 The first thing to consider, if FEMA is going to be showing up in your town, is getting out of Dodge before they get there.
Any disaster that is serious enough to warrant FEMA's Involvement will probably be bad enough that bugging out will occur to you anyway.
Their involvement just gives you one more reason to tip the decision towards leaving, before you have any contact with them.
This is not to say that you necessarily need to bug out if FEMA is showing up in your neighborhood. It is possible to stay off their radar, without having to bug out.
Your bug out decision has to be made on what is going to be best for your family's survival, not whether or not you are paranoid about the government. If FEMA is coming to town, I'd have to say that it is probably safe for you to stay home.
However, FEMA doesn't show up until after the fact, not before. We were talking about bugging out before things get bad enough for them to show up, preferably before the disaster.
In other words, while a disaster that's bad enough to make you decide to bug out is likely to cause FEMA and other government agencies to descend on your community, it really impacts how quickly you return home, more than it impacts whether or not you leave. Don't rush home, if you don't want to see them.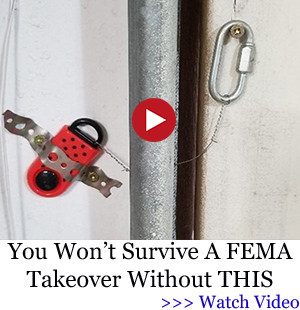 Don't Ask for Help or Handouts
The whole idea of FEMA showing up during a crisis is to pass out government money and emergency supplies. This is for all those people out there who haven't bothered to prepare.
While you and I might be able to make use of that aid, we have to realize that they are going to demand our contact information and proof of residency, before giving us anything. Once we've done that, invisibility goes out the window.
The real question here is why are we going to the government for help. If it's just for emergency supplies, there's really no reason for us to bother.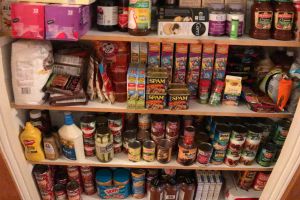 I can pretty much guarantee you that any prepper who has been at the prepping game for a while will have a much better stock of food and other supplies.
This will surpass what the government is offering.
If they don't, they're not prepping.
We're talking about government bureaucrats here. They will likely feel like they are overworked and underappreciated. Few will have any motivation to comb the streets, looking for people who need help.
Rather, they'll set up a distribution center and wait for people to come to them. After all, all they need to have, to impress their political overlords, is records showing that they gave out X tons of food and other supplies, not how many people were aided.
Any "count" of people will be calculated by dividing the tons by how many pounds were programmed per person. That will give them an inflated figure; but that's okay in their eyes, as it will make them look better.
⇒ 5 Ingenious Ways To Refrigerate Your Food Without Electricity
There are lots of other organizations out there, who pass out emergency supplies after a natural disaster. In addition, many churches and civic groups will collect supplies and rush them to the disaster-stricken area, helping people, without red tape.
On the other hand, there are times when FEMA provides some financial relief to help people rebuild their lives from a disaster. This aspect of their work became famous after Hurricane Katrina and has been seen with other hurricanes and disasters.
However, this puts us in a quandary; do we sign up and take the help or do we hide out and go without? Even as preppers, we're going to need money to rebuild our lives with, making it tempting to go see what FEMA has to offer.
The answer to that question is to avoid being one of the first to go. If FEMA has a program where they're passing out money to people who have been negatively affected by a disaster, that program will be in place for several months, at least.
Wait to see how FEMA is treating those who pay them a visit, before accepting their largess. Any resettlement in a FEMA relief center or relocation camp will happen early. Waiting until things settle down will give you the opportunity to receive that help, without the risk of other negative impacts on our lives.
Avoid Government Installations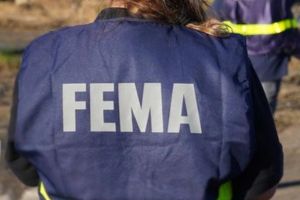 Taking that idea a step further, we should steer clear of all government facilities, whether municipal or federal, including those occupied by FEMA and other agencies.
While they may not actively scrutinize those who appear more well-off, we can't be certain.
There's always the chance that someone would see us and get curious.
Local government installations might actually be more dangerous in this regard, than FEMA installations, especially if you live in a small town.
The local mayor, city council and police department are much more likely to know the citizens of their community than someone imported from Washington or the regional FEMA office.
If they see you and connect that with rumors they might have heard that you are a prepper, they might decide to check you out. If they're working hand-in-hand with FEMA, which they pretty much have to do, things could get sticky awfully fast.
Practice OPSEC
When we talk about OPSEC (operational security) in the prepping community, we are normally talking about not letting friends and neighbors know that we are prepping.
That's good and it's important as well. But OPSEC doesn't end when the disaster comes. Rather, it needs to be stepped up a notch.
If we want to make sure that we don't attract anyone's attention, including FEMA, then we need to make sure that we are living in a way in that post-crisis world, which won't seem out of place.
In other words, we need to watch out for cooking smells, burning garbage, having lights on after dark, when nobody else has lights on and anything else which would make us look like we're not in the same shape as everyone else.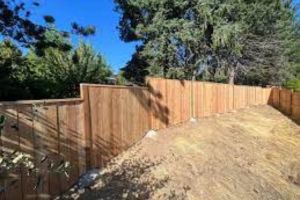 At the same time, we should put into practice the concept of "out of sight, out of mind," by doing everything we can to ensure that nobody sees us while we are at home.
That means staying in our homes or at least our backyards, assuming we've got a privacy fence.
Any of our neighbors who happen to see that we are better off than they are, just might decide to report us to FEMA or other authorities.
FEMA supposedly has the authority to confiscate food stocks for redistribution.
While I think that this provision of the law was written with supermarkets and food wholesalers in mind, the authority extends to all stocks of food, including yours and mine.
We've got to keep that hidden, to avoid the risk of anyone reporting us and FEMA paying us a visit.
If Necessary, Lie
When all else fails, you can always fall back on an alibi, avoiding the truth. But if you're going to do that, you want to be sure that you have your alibi prepared ahead of time, and you have rehearsed using it.
I have long been known by my neighbors as an "eccentric engineer." So, when they see the rainwater capture system I have, with 500 gallons of water capacity, they laugh about how I only water my garden with rainwater.
When they see my wind turbine and homemade solar panels, they think I'm experimenting to save money on my electric bill. I'm living my alibi now, so that it is ready when the time comes.
The last thing you want to do is let anyone know what you have and how well prepared you are. But to avoid doing that, you've got to have your story straight. I've done that already and you need to as well.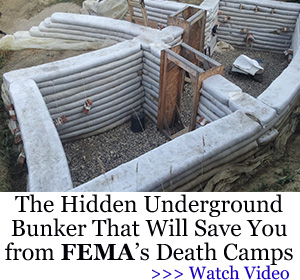 RELATED ARTICLES :

Before It's News®
is a community of individuals who report on what's going on around them, from all around the world.
Anyone can
join
.
Anyone can contribute.
Anyone can become informed about their world.
"United We Stand" Click Here To Create Your Personal Citizen Journalist Account Today, Be Sure To Invite Your Friends.