Diamonds As An Investment (In-Depth Guide)
Friday, May 21, 2021 5:13
% of readers think this story is Fact. Add your two cents.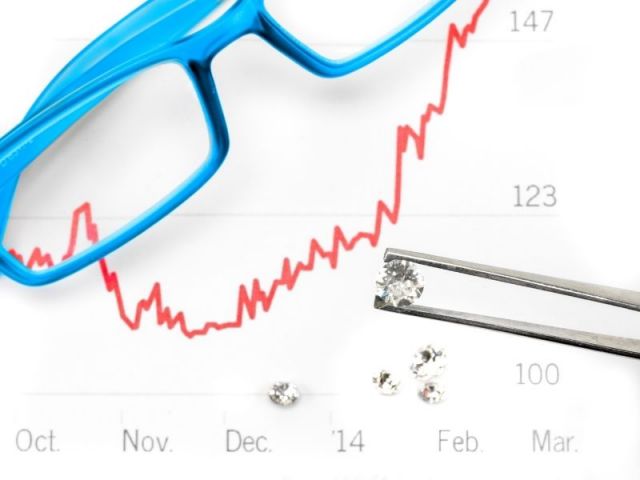 Diamonds are mostly seen as gifts that signify love and affection towards the receiver of the present. Their dazzling beauty, magical nature, and the fact that they last a lifetime make them the perfect gift option for your beloved. But are they a good investment?
Looking at these mesmerizing gems from an economical perspective, the price of diamond jewellery tends to increase with time. This doesn't just apply to diamond jewellery, in fact, it is generalizable to many other physical commodities too. The nature of these special gems isn't the only factor that contributes to their high price, but the unique design and innovation also tends to increase the price of an exceptionally crafted piece of diamond jewellery.
Are you considering investing in diamond jewellery? Are you perplexed about whether diamonds are actually a worthwhile investment or not? Let's take a look at diamond jewellery from the perspective of an investor, weighing its pros and cons against each other to conclude whether they're actually an intelligent investment or not. Let's get started!
The Best Diamond Jewelry for Investment
As an investor, it's important to look at what is actually valuable in the market, and what is the easiest to sell. Let's first take a look at the type of jewellery that holds its value exceptionally well.
The value of diamond jewellery is determined by the perception of the market. The one thing that holds the most important in the eyes of the jewellery sellers and buyers is the rarity of the design, and the material. Both buyers and sellers consider the more rare diamonds more valuable. That is true since the lower quantity available means a higher price will be charged.
But what type of diamonds are the rarest? The answer is coloured diamonds. This is because naturally coloured diamonds are the hardest to find. Red and blue coloured diamonds make the top of the list of rare diamonds. However, orange, pink, green, and yellow diamonds are also not easily found, which means they're also highly sought for.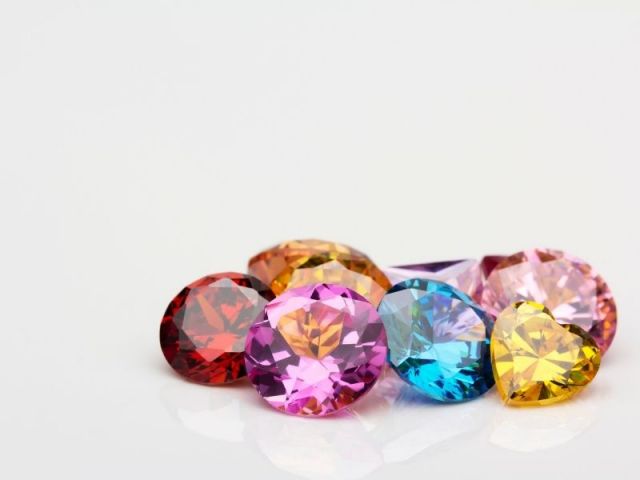 In addition to the rarity of the dazzling stone itself, the metal its set in also adds to the value of the jewellery. For instance, both white and yellow gold, or platinum are valuable investments. Keep in mind that as long as your diamonds are embedded into one of these materials, it is going to hold its value.
The Benefits of Investing in Diamond Jewellery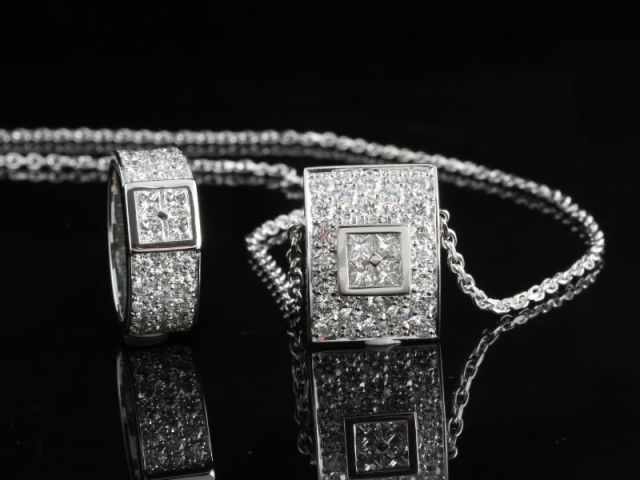 Now that you're aware of the factors which contribute to the value of your jewellery, let's take a look at how investment in diamond jewellery is actually beneficial. Here are some advantages of investing in diamonds:
The power and beauty diamonds hold
Undeniably, diamonds are one of the many unique products provided by mother nature. Furthered refinement of diamonds into artefacts that are desired makes them a worthy investment.
Beautifying the person wearing diamond jewellery, these beautiful gemstones have become a measure of self-worth, and the wealth of a person. Since the reflection of diamonds on a person's personality is so strong, it is highly demanded as a status symbol. Compared to other items, they're much more expensive, and thus a more practical way of showing off one's wealth.
An important symbol of sentimental value
Diamonds are mostly presented as gifts to loved ones because of their beauty, elegance, and high price. Diamonds act as symbols, given as gifts from one generation to the next. They're also a popular gift option for weddings and engagements, or anniversaries.
A form of insurance
The benefits discussed above were more towards the abstract side. Let's take a look at how they're a form of insurance, just like gold, and other expensive jewellery items.
Generally, it has been observed that diamonds tend to remain unaffected because of inflation, market crashes, or the crashes of currency.
During an economic crisis, investors lose faith in the financial system of the world. In such uncertain times, diamond jewellery could act as a means of insurance, just like gold. Since diamonds do not offer a yield, this further makes investment in this commodity a favourable choice. This is because assets that offer a yield would be priced down. This is because there is a lesser guarantee that there will be a yield in times of a crisis.
Check out tips for buying jewelry.
The Risks of Investment in Diamond Jewellery
When it comes to diamond investment, it is usually quite risky because of the three major threats involved in the investment in diamond jewellery. Here is why its risky to invest in diamond jewellery:
A transparent price
Most other commodities that have almost the equivalent value as of a diamond have a price index. This can be referred to and followed in the stock exchange. However, that isn't the case with diamonds! Yes, there is a price list that the price of diamonds is dependant on, but it's not enough. The reason behind this is, the list is only confined to a small number of factors that affect the price of a diamond. Additionally, this list is only for colourless diamonds, rather than coloured ones.
Not a tradable commodity
It isn't difficult to purchase a diamond. The problem lies in selling this commodity. While there are companies that purchase a diamond, just like companies that buy gold, the diamond-buying companies pay a lower price.
In addition to this, auctions are also not a feasible option when it comes to selling diamonds. This is because the collectors who organise these auctions charge a commission fee.
The price is inelastic
Another problem with investing in diamonds is that it is less likely for their price to change. Unlike stocks, you can't be certain to expect a 30% increase in their price over the next 2 years. Diamonds are, however, a long term investment, meaning good things come to those who wait!
Conclusion
If we try to sum up what has been said above, it can be concluded that, just like any other commodity, diamonds too have their pros and cons. I believe that their pros outweigh the cons. This is because the risks can be minimized if one thinks of diamond investment cleverly.
Before It's News®
is a community of individuals who report on what's going on around them, from all around the world.
Anyone can
join
.
Anyone can contribute.
Anyone can become informed about their world.
"United We Stand" Click Here To Create Your Personal Citizen Journalist Account Today, Be Sure To Invite Your Friends.