"Another Explosive '911' Event by the Planners" - President Trump in Grave Danger
Saturday, November 23, 2019 6:13
% of readers think this story is Fact. Add your two cents.

The Washington Examiner Reports: Trump accuses Obama of treason for 'spying' on his 2016 campaign – by Paul Bedard – October 25, 2019 12:06 PM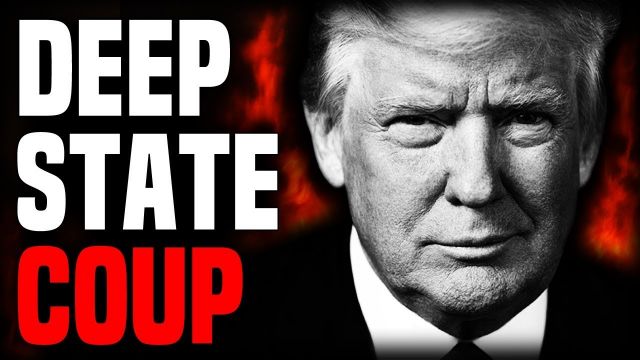 WhatDoesItMean.com Reports: "President Trump was Rushed to Walter Reed (Military Hospital) November 16, 2019."
InfoWars.com November 18, 2019 Reports: Trump Tested for Deliberate Poisoning of Food With "Time Delayed" Chemical Agent – White House Source
"This was done because his (Trump) Secret Service Agent Food Tester became gravely ill after ingesting food appropriated for President Trump's Consumption (The CIA Former Assassinated President Kennedy Effect - My Note)."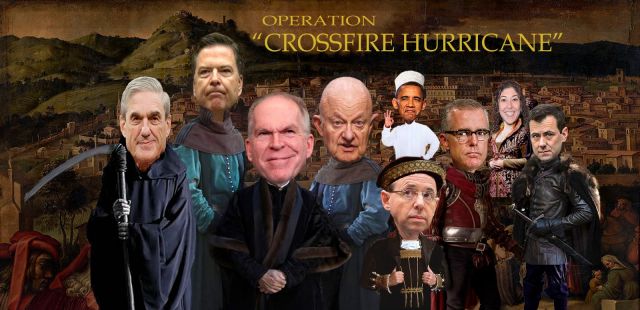 Now Read about another Dark CIA Black Operative named, Alexander Vindman, who was, "A Primary Witness at the Soviet Union Constructed Communist Inquisition Created by House Intelligence Committee Chairman Socialist Democrat Comrade Adam Schiff." As follows:
US Army Lieutenant Colonel Alexander Vindman—a US Army officer hated by his military peers at a Ranger training school who called him a "Lazy Chow Thief" and wanted him out of their elite unit—is well known to the Russian military officers who had to get translation help after Colonel Vindman trashed America and called its citizens "rednecks"—American bashing comments when discovered by his commanding officer at that time US Army Lieutenant Colonel Jim Hickman caused him to "verbally reprimand" then Major Vindman and say about him "Do not let the uniform fool you, he is a political activist in uniform"—a sentiment shared by multiple actual American war heroes who are now slamming Colonel Vindman for being "prissy" and "disgraceful"—sees more of these American war heroes calling Colonel Vindman an "operative" out to destroy Trump (WhatDoesItMean.com).
Folks there is going to be another: 911 Nothing Happens by Accident on the Global Stage. It's all Planned. Hence, "It shouldn't surprise you to learn that the 2 Events which Triggered all of the above (Article) Occurs on December 9/11 – 2019." What are the 2 Events? First, on December 9, 2019 The Inspector General Horowitz FISA Abuse Report and Other Irregular (Abuse of Power) Activities shall be Released to the Multi News Media, American Citizens, and the Public at Large. "Serious Criminal Referrals are Expected to come forth out of The Horowitz' Report." Second, on December 11, 2019 Senate Judiciary Chairman Lindsey Graham has slated a Special Committee Hearing with Inspector General Horowitz, which Graham has already stated, "He intends to Refer to U.S. Attorney General Bill Barr (Former CIA & 322) all Criminal Acts Uncovered by the Inspector General (Horowitz)."
I have stated Publicly since 2016 (Face Book & Groups involving several million Friends before I was Banned from Face Book for Explaining how Obama Set Up Operation Against The United States of America – Recently) by Articles (over 1000 literally) that, "Obama would be Charged with Treason." Obama was the Chicago Gay Boy Barry Soetoro. He & Family were Muslims from Kenya – Mother CIA Operative… His Mother's CIA Asset Status Opened the Door for Soetoro to be Picked Up by the Company (CIA) and "Developed into The Manchurian Candidate" with the 'Expressed Purpose' of "Taking Down America." His (Obama) Entire Life as You know it is, "A Total Company (CIA) Fabrication." Worse! The Brain Guys (as a Joke) at the Company (CIA) picked a name for Barry Soetoro (Obama) that the Bible (Aramaic) ascribes as, "The Anti Christ." Please Study (by Jimseekamp.com):
Luke 10:18
(He said to them) (I saw) (satan) (as) (lightning) (from) (heaven,heights) (fall)
 epo de autos    theoreo ho  Satanas  hos   astrape    ek ho     ouranos      pipto

Luke recorded these words in Greek after he heard Jesus speak them in Hebrew.
Notice that Luke used the word "pipto" (fall), which means the word "ouranos" was translated by him to mean "HEIGHTS" and NOT "heaven"!
The New International version translates the same passage into English as:
"He replied, 'I saw Satan fall like lightning from heaven.'"
However, we know that "heights" is the correct translation of "ouranos" because of the use of the word "pipto".
One way this verse could have been said by Jesus in Hebrew (in order to get translated this way by Luke) is:
(I saw) (satan) (fall) (like) (lightning) (from) (the heights)
 ra'ah   satan  naphal 'aher     baraq      o       bamah -

Notice the last three words. Together they are pronounced "Barack Obama".
My Opinion: Folks I have tried to Warn You in Previous Articles of Biblical Events Unfolding in Front of Your Eyes. "Bible Prophecy is Now Moving Forward at a Very Alarming Rate."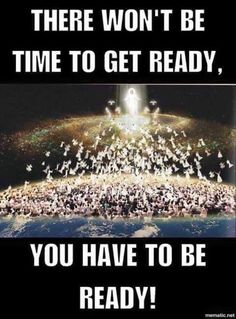 Before It's News®
is a community of individuals who report on what's going on around them, from all around the world.
Anyone can
join
.
Anyone can contribute.
Anyone can become informed about their world.
"United We Stand" Click Here To Create Your Personal Citizen Journalist Account Today, Be Sure To Invite Your Friends.