Stewart Best (12/27/2020): Psalm Two, Donald Trump, Obama, Biden, Revolution & Destruction
Sunday, December 27, 2020 19:34
% of readers think this story is Fact. Add your two cents.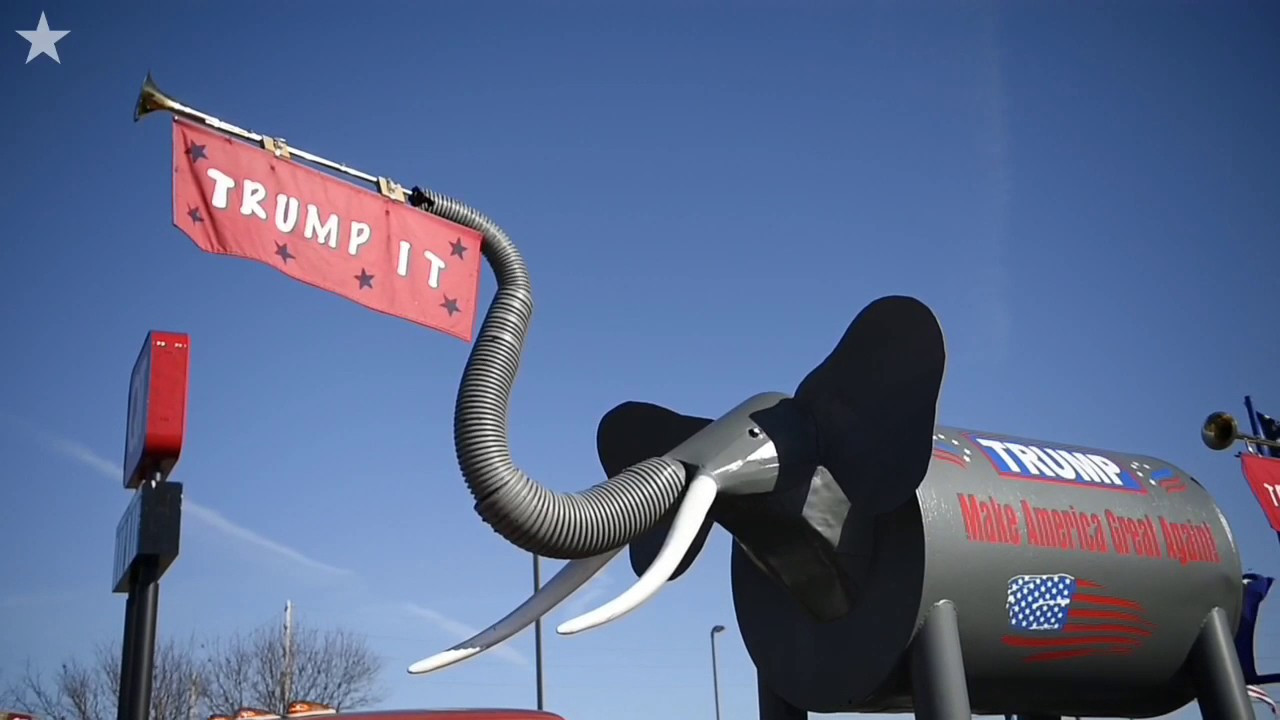 Stewart Best (12/27/2020):

Psalm Two, Donald Trump, Obama, Biden, Revolution & Destruction
To Download a Free Guide to the Narrow Way (Prove it Out w/ Your Bible & an OLD Strong's): CLICK HERE
PSALM TWO, DONALD TRUMP, OBAMA, REVOLUTION & DESTRUCTION
It is an interesting thing that Christians don't want to believe Psalm Two and what it actually says and apply it to today's political turmoil. IF YOU ARE ON THE Trump Train, then you are in denial not only on the timeline of the Lord's, but your hope is in the wrong place. Trump cannot and will not save America even if he survives and wins the election.
Jesus Christ is the ONLY SALVATION America has, and that will only occur if there is a massive national GODLY REPENTANCE which is very, very, unlikely due to the rank apostasy within the Church. In point of fact, the American Christians do not even know what GODLY REPENTANCE is, so there is no way they can repent truthfully. This has been brought about by the fake preachers, teachers and evangelists out there and their false salvation gospel, just as Jesus, John, Paul and Peter all warned about. It falls upon totally deaf ears.
Trump train folks are in for a huge surprise according to Psalm Two. Let's break it down bit by bit to show you WHY Babylon-America and ALL OF ITS LEADERS are utterly corrupt. So much so that the Lord destroys America totally at the end.
Psalm 2
2 Why do the heathen rage, and the people imagine a vain thing?
2 The kings of the earth set themselves, and the rulers take counsel together, against the Lord, and against his anointed, saying,
3 Let us break their bands asunder, and cast away their cords from us.
So, let's focus our minds on verse 2. What does it ACTUALLY SAY? It says that THE KINGS and RULERS all set themselves against God the Father and Jesus Christ. What is so difficult about that statement that it cannot be understood by all these Christians who are on the Trump train? They are in fact in TOTAL DENIAL of God's Word. Donald J. Trump is nowhere mentioned as being EXEMPT. Obama is nowhere mentioned as being EXEMPT; and in fact, no previous President has been listed as being exempt either. WHY? Because they are ALL PART OF THE ANTICHRIST AGENDA, especially AMERICAN LEADERS AND RULERS.
Some claim that Trump is a Christian. It is not possible as Trump said he had nothing to repent of!! The Bible claims otherwise. Trump has surrounded himself with fake Christian leaders and swamp people. Not one of these leaders is a true Christian; and in fact, CANNOT BE, as they work their works night and day to bring in their LUCIFER, the end-time ANTICHRIST ruler over Babylon-America. Obama, for example, hates Christianity and did all he could to destroy it. Nothing has changed, neither can it be as the Lord works His agenda for the ultimate destruction of America and all her apostates.
Some point to Isaiah 45 and claim Trump is a Cyrus for our day. Perhaps so, but that is only part of the Lord's agenda for the world. Cyrus deals with Israel. It is all pertaining to the 70th week of Daniel and the final 7 years as the Lord takes up His controversy with Israel. He will soon return to Israel and fulfill the Davidic and Abrahamic Covenants which are eternal. That is what the 70th week of Daniel is all about – it is for THY PEOPLE and THY HOLY CITY. It is the real END-GAME.
Why do folks believe somehow that Trump is going to save America? Are they so Earth-bound and so much EARTH DWELLERS that they cannot see the Lord's agenda here? Psalm Two is a totally latter-day prophecy and points out who is behind this totally ANTICHRIST AGENDA. The Psalm Two war has been raging all over this planet for many years now.
Then of course we all should know that there is not any REAL TWO-PARTY SYSTEM in Babylon. It is merely a ruse for this two-headed snake, because this snake is always on the move to bring in ANTICHRIST! Either Psalm Two is true or it is not.
No one is exempt in Psalm Two. Get over it. They ARE ALL IN THIS TOGETHER, no matter what they say or what their public persona appears to be. It is all a GAME, and a GAME IN WHICH THE PLAYERS ALL END UP IN HELLFIRE unless they REPENT A GODLY REPENTANCE. The people of the world have bought into a giant scam with CV-19 as the Trojan Horse. If they will buy into that, wait for the ARRIVAL and the end-game of the STRONG DELUSION.
Now then, do their leaders and rulers know what they are doing? When it comes to a global government many of them do. But do they really know what they are doing? NO, for if they understood what happens after they die? NOT A CHANCE, or they would not do it.
As they (the world leaders & rulers) BREAK THE BANDS OF CHRISTIANITY ASUNDER more and more lawlessness prevails, more and more ridicule and persecution of Christians occurs. It is now here. Psalm Two tells us that all of this is one big SHAM OPERATION and a deadly deception.
Psalm 2:4-5:
4 He that sitteth in the heavens shall laugh: the Lord shall have them in derision.
5 Then shall he speak unto them in his wrath, and vex them in his sore displeasure.
Who are "them"? The Kings and Rulers, the authorities that rule over the people. That includes PRESIDENTS, KINGS, GOVERNORS, MAYORS and all those under them. Is anyone exempted here? I do not find anywhere where it says EXCEPT FOR Donald J. Trump, Obama, Bush, Clinton et el. Nowhere in the Bible can you find those folks in America-Babylon or the world are EXEMPT. Therefore, THEY ARE NOT EXEMPT and will be destroyed by God's Wrath just as it says.
So then, why cannot Christian people believe this blunt and clear Psalm? It seems this denial goes along with the total denial of what Jesus Christ commanded us to do if we want to be saved. "Enter ye in" falls upon dead ears. No, they say, "Christ did not mean that" or "those commands do not apply to us, they are for Israel", and on and on all the denials go.
Folks, WAKE UP and smell the rotting corpse of America-Babylon, so far gone that the Lord NUKES BABYLON and destroys it COAST TO COAST. If I were you, I would be jumping upon the CHRIST SALVATION TRAIN, and your ticket to ride is found in Matthew Chapter 7, John 3, 10,17 and Peter's warning of the FAKE CHRISTIAN LEADERS WHO ARE ALL GOING TO RUIN. Totally abandon the TRUMP TRAIN or the BIDEN TRAIN. Remember NO LEADER ANYWHERE IN THE WORLD IS NAMED AS BEING EXEMPT. They are all liars and pretenders, and if you ride their trains you will end up in eternal ruin and loss.
Psalm Two's prophecy is totally true and totally accurate. To deny it, or to attempt to claim this leader or that leader is exempt is to re-write Psalm 2 and that is NOT a good thing to do.
To Download a Free Guide to the Narrow Way (Prove it Out w/ Your Bible & an OLD Strong's): CLICK HERE
Stewart Best has been teaching the true gospel of Jesus Christ for over 30 years. His classic video, "Iron Mountain—Blueprint for Tyranny," drew national attention (including the Wall Street Journal) and deep state scrutiny. NBC's Dateline Show backed off when they found out he had the actual evidence of the truth and they could not control the narrative.
The "hate-mongering" SPLC deemed him a "domestic terrorist," men with long guns showed up at his property, and a black helicopter dropped water balloons as a warning, but the Lord delivered him from it all.
In the past, he has appeared on the Art Bell Show and also on Steve Quayle's former radio show.
Be sure to check out Stewart's own Night Shadows Radio Show and the NightShadows Radio Member site (there is a FREE side).
At fourscore years of age his force does not seem to have abated one bit, still producing prolifically with his team at the LightGate ministry in Wisconsin. He was a professional aviator for many years, flying the latest corporate jets as Captain, and he also served in the military.
Iron Mountain and many other videos are available at his YouTube channel "angelfall923"…but watch while you can! YouTube is de-channeling more and more truth-tellers every day. —FTW
He that hath ears to hear, let him hear. (Matt 11:15)
---
Source: https://lightgateblogger.wordpress.com/2020/12/27/psalm-two-donald-trump-obama-biden-revolution-destruction/
---
---
[The true gospel: the only way Jesus gave us was the strait gate/narrow way. Few will DO it. BE ONE!!].
Do You Know The SECRET to This Matrix World — And the WAY Out ? CLICK HERE
CLICK HERE For A Testimony of Authentic Regeneration From a Remarkable Young Lady — This is Not Your Typical "Testimony"
Be sure you are saved, and not just think you are. Do you have the right KIND of faith?
Matt 7:13-14:

Enter ye in at the strait gate: for wide is the gate, and broad is the way, that leadeth to destruction, and many there be which go in thereat: (Matt 7:13)

Because strait is the gate, and narrow is the way, which leadeth unto life, and few there be that find it. (Matt 7:14)
→ Jesus Christ Said Few Would DO It — The True Gospel in Under Ten Minutes
→ 10-Minute Preaching: "Your Whole Entire Life Is Supposed to Get You Out of the Matrix"
→

Time is running out for mankind

– even for the vast majority of Christians who think they are going to Heaven but are not – just as Jesus said.
A DELUSION OF A SALVATION THAT DOES NOT EXIST

.

→ The Bible is clear – only 1 in 1000 Christians is actually BORN AGAIN.

→ No Cross, No Death, No Judgment – No Crown of Eternal Life!!

→ The time is now getting so short to escape the Matrix, in truth!!

→ For more information, FREELY-download and study out while you can:

→ The Dark/Light Series (PDF) (1Cor 13:12) — A Guide to Authentic Salvation

→ "It is the best book I have ever read outside of the word of God itself."

→ "Other than my Bible, it's the best thing I ever read."
---
---
→ See Other Stories Contributed by "Follows TheWay"
---
---
Before It's News®
is a community of individuals who report on what's going on around them, from all around the world.
Anyone can
join
.
Anyone can contribute.
Anyone can become informed about their world.
"United We Stand" Click Here To Create Your Personal Citizen Journalist Account Today, Be Sure To Invite Your Friends.