Stewart Best (1/7/2021): 'I Loved All of You So Much, But I Have to Go Away Now…'
Thursday, January 7, 2021 13:11
% of readers think this story is Fact. Add your two cents.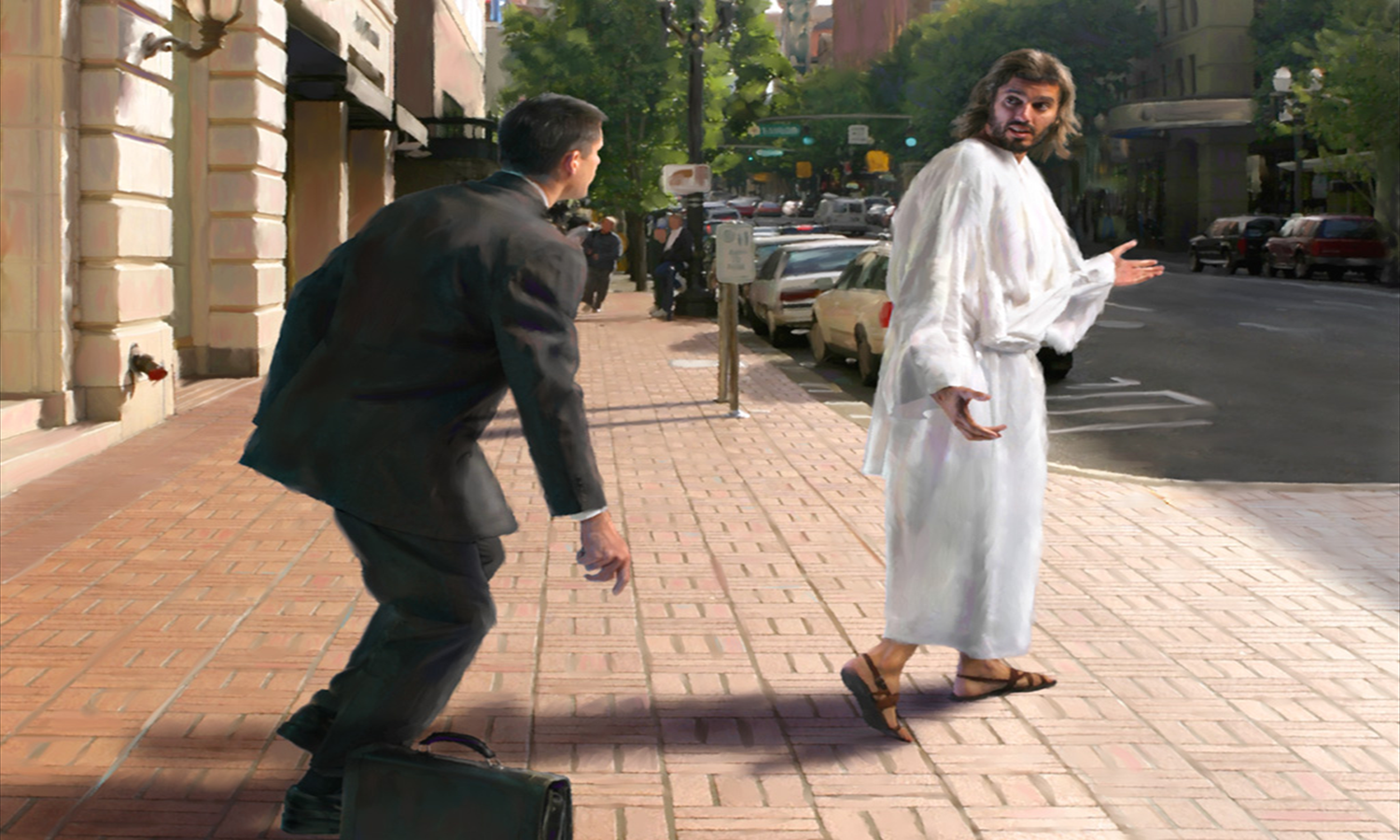 Stewart Best (1/7/2021): 'I Loved All of You So Much, But I Have to Go Away Now…'
To Download a Free Guide to the Narrow Way (Prove it Out w/ Your Bible & an OLD Strong's): CLICK HERE
I LOVED ALL OF YOU SO MUCH, BUT I HAVE TO GO AWAY NOW…
And so it was, so long ago now, In the far distant past it was. I remember some of it, but it fades away, like fog covers it over as I get older, but I still see it, a cross on a hill. He came to save, He came full of Grace, Full of Love for us all, but we did not want it, and we did not want His message, we did not want any part of Him at all. And so it was concluded and over, and indeed He did go away.
As mankind slides ever deeper in the dark shadows of evil and eternal death, I can still hear this lonely voice, a voice calling into the wilderness, a lone cry that echoes down the caverns of time and space. It is still calling, only a whisper now, one can barely hear it in the noises of modern life.
Can anyone hear it? Can you hear it in the spirit winds? Winds that blow softly, silently almost, calling ever so gently, "Follow me, follow me." Does anyone hear it? It is fading so fast now. Does anyone care?
Then some years ago another voice began to be heard. We need to forget the past, it said, getting louder and louder, "we have a golden future. We are all OK, you are OK, I am OK, everyone is OK, no fears", do you hear it? It is loud now you know, "the OLD WAYS DON'T WORK ANYMORE." The old religions have faded away into the far past, they are no longer relevant to us now. We need to reset ourselves, we need to redefine things, move along now. We need a GREAT RESET, a new religion, a new economy, a new world system. Come, come one and all…
We need to discard all of those old myths; these chains that bind us down, they were the product of damaged superstitious minds and we have evolved out of such lies…
The fogs of history are chains that bind us, and we need to cut the cords asunder, we need to free ourselves and become totally free, we are evolving ever upwards, and those old ways just don't work now.
There is no such things as Satan, or demons, fallen ones. Those concepts and ideas are dangerous and those that hold them need to be silenced, and if not, we need to exterminate them, for they are in the way of our evolution.
Yet, if one would listen, listen to the sounds of silence, you can still hear "follow me, follow me. I Loved You So Much, I came to rescue all of you…"
So we all have a choice to make, which voice will you follow as the whispering of the spirit wind fades away into total silence and Grace is no more…
To Download a Free Guide to the Narrow Way (Prove it Out w/ Your Bible & an OLD Strong's): CLICK HERE
Stewart Best has been teaching the true gospel of Jesus Christ for over 30 years. His classic video, "Iron Mountain—Blueprint for Tyranny," drew national attention (including the Wall Street Journal) and deep state scrutiny. NBC's Dateline Show backed off when they found out he had the actual evidence of the truth and they could not control the narrative.
The "hate-mongering" SPLC deemed him a "domestic terrorist," men with long guns showed up at his property, and a black helicopter dropped water balloons as a warning, but the Lord delivered him from it all.
In the past, he has appeared on the Art Bell Show and also on Steve Quayle's former radio show.
Be sure to check out Stewart's own Night Shadows Radio Show and the NightShadows Radio Member site (there is a FREE side).
At fourscore years of age his force does not seem to have abated one bit, still producing prolifically with his team at the LightGate ministry in Wisconsin. He was a professional aviator for many years, flying the latest corporate jets as Captain, and he also served in the military.
Iron Mountain and many other videos are available at his YouTube channel "angelfall923"…but watch while you can! YouTube is de-channeling more and more truth-tellers every day. —FTW
He that hath ears to hear, let him hear. (Matt 11:15)
---
Source: https://lightgateblogger.wordpress.com/2021/01/07/i-loved-all-of-you-so-much-but-i-have-to-go-away-now/
---
---
[The true gospel: the only way Jesus gave us was the strait gate/narrow way. Few will DO it. BE ONE!!].
Do You Know The SECRET to This Matrix World — And the WAY Out ? CLICK HERE
CLICK HERE For A Testimony of Authentic Regeneration From a Remarkable Young Lady — This is Not Your Typical "Testimony"
Be sure you are saved, and not just think you are. Do you have the right KIND of faith?
Matt 7:13-14:

Enter ye in at the strait gate: for wide is the gate, and broad is the way, that leadeth to destruction, and many there be which go in thereat: (Matt 7:13)

Because strait is the gate, and narrow is the way, which leadeth unto life, and few there be that find it. (Matt 7:14)
→ Jesus Christ Said Few Would DO It — The True Gospel in Under Ten Minutes
→ 10-Minute Preaching: "Your Whole Entire Life Is Supposed to Get You Out of the Matrix"
→

Time is running out for mankind

– even for the vast majority of Christians who think they are going to Heaven but are not – just as Jesus said.
A DELUSION OF A SALVATION THAT DOES NOT EXIST

.

→ The Bible is clear – only 1 in 1000 Christians is actually BORN AGAIN.

→ No Cross, No Death, No Judgment – No Crown of Eternal Life!!

→ The time is now getting so short to escape the Matrix, in truth!!

→ For more information, FREELY-download and study out while you can:

→ The Dark/Light Series (PDF) (1Cor 13:12) — A Guide to Authentic Salvation

→ "It is the best book I have ever read outside of the word of God itself."

→ "Other than my Bible, it's the best thing I ever read."
---
---
→ See Other Stories Contributed by "Follows TheWay"
---
---
Before It's News®
is a community of individuals who report on what's going on around them, from all around the world.
Anyone can
join
.
Anyone can contribute.
Anyone can become informed about their world.
"United We Stand" Click Here To Create Your Personal Citizen Journalist Account Today, Be Sure To Invite Your Friends.