New Clif High: Aw, Go Suck a Rad! Tribes of &ucktards
Friday, July 1, 2022 17:35
% of readers think this story is Fact. Add your two cents.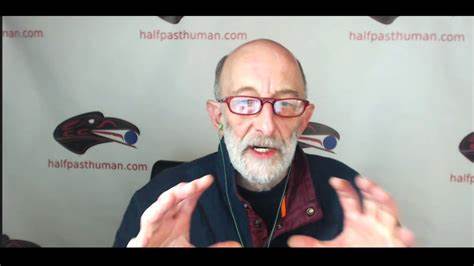 You are a radiation sucker. Yes, you.
Especially you, over there in the corner.
You only think you are a human….it's all a trick of universe. To get you to go suck some rads & covert them.
That's your role, here, in this Matterium. Where Matter exists, and you have an ass that can sit on it. Your role is to suck up cosmic radiation and covert it. All of Life is in on this conversion game.
Oh, you may think you are born, and live a life, and die. You may think, during that life, that you are divinely inspired to sing, procreate, create, sculpt, destroy, war, or more, but again, it's all an illusion to motivate your material ass into converting some cosmic rads for Universe.
It's what we all are doing, all the time, down here in the Biosphere. We are converting cosmic rads into thermal, electrical, chemical, mechanical (motion), and other forms of energy.
This is the whole reason you exist, at the Biosphere level, as an energy transformer. Most of the energy is from the sun, and even though earth only receives approximately one half of one-billionth part of the output of the sun, it is a tremendous amount of energy that requires conversion.
Most of the initial conversion is through the green plants. If you think about it, everything you eat, at its source, goes back to a green plant somewhere that acted as a solar receptor to harvest some solar energy, and convert it via photosynthesis into stored up chemical energy. Then it was harvested. It was passed up the food chain, ultimately ending up in you, as part of a human.
This is the primary work of the Biosphere, the conversion of radiation in order to alter the Matterium.
Humans are how cosmic radiation passes up-chain from Biosphere into Noosphere. This is where thought, or conscious intent, enters into the energy conversion equation. As a human, you can use thought to increase your impact on the Biosphere, thus increasing the Biosphere presence in the Matterium, as Universe apparently favors. The Noosphere is where thought directs energy conversion into pathways that make for more energy conversion. Simplistically, you have a thought for a better grass cutting machine, you eat some beef steak which converts photon energy into your body from the green plants that the cattle consumed, then you convert that energy into process in support of your invention (novelty created in the Biosphere by Noosphere activity) thought creating the new grass cutter, and then, producing many of them. Other people use the more effective green plant harvester you have invented to harvest more stored photosynthesis energy & create more space for more photosynthesis activity to replace what has been harvested, thus increasing Biosphere impacts.
Obviously, your grass cutter has other Biosphere impacts in the form of mining the metals used, creating the plastics used, refining the fuel used…and rippling out to support systems for the machines and their manufacture, each of which has its own Biosphere impacts. All energy conversion increasing Complexity.
Every action you take has a Biosphere impact. It is only when you bring thinking into the process that you cross over to the Noosphere, however, even without that, your Biosphere activity is vital.
Biospheres alter and shape planets. Earth is a prime example. It is one of the primary functions of the Biosphere processes in this Matterium to alter the underlying planetary substrate. The Biosphere is a self-refining process in which biosphere activity generates changes in the supporting substrate which engender more combinations of activity within the Biosphere that in turn provide for the expansion of the Biosphere in all its dimensions, including Complexity.
Universe seemingly desires to make Life more Complex.
A very slight increase in solar radiation, as seen over these last 20 years in this solar system, results in very large increases in Complexity within the Biosphere as that new cosmic radiation is converted into new forms of activity by the entirety of the Biosphere. We note that it is not only Humanity that reacts to more energy from space. All of Life on Earth responds to increasing radiation levels, including the 'mechanical processes' of the Biosphere such as ocean currents, ice melt rates, climate, and other dynamic, mechanical transformations of the cosmic radiation.
This is very visible in the dynamism of the Noosphere of Humanity. We are constantly creating more complicated, and complex crap with which to fill our days. The increase in Complexity within our Noosphere is driving all other dimensions of its expansion.
As Universe would have it.
It exists as it must.
So it goes, here in this Matterium.
As Complexity increases, the speed of Change increases which increases the speed of the increase in Complexity. This is a vital and necessary component to, and of, the way this Matterium functions. Humans call this 'the virtuous cycle'. It is an analytical abstraction of an identified primary principle in this Matterium's functioning. Complexity alters itself.
Some humans are goofy bastards. They do not grasp the point of Life and the Biosphere. They think that they 'own' planetary resources, and should control them into a situation of 'sustainability' of the satisfaction of their wants and desires. They want the Earth to be a 'preserve' for their use, with your life being their property as part of this 'preserve the status quo' approach to Life.
We, the other humans, call these people ucktards.
The World Economic Forum members are part of the Tribe of ucktards, as is the CFR, most of any national government, and all of the international organizations. None of these humans grok the point of the Biosphere, and they are all working all their lives to try to halt a natural process of growth. Thus the ucktard label.
The Tribe of ucktards don't grasp that Universe wants this Matterium to increase in Complexity. The Tribe of ucktards is demonstrating so many elements of the Biosphere and Noosphere by all their activities against both. Universe has provided the Tribe of ucktards as a demonstration of the ultimate in Irony as all their efforts to stop the progress of Humanity, that is, all their work and energy expended to halt the expansion of Complexity within the Biosphere are ONLY acting to achieve more Complexity, more alteration, more increase in speed of Change.
The Tribe of ucktards is playing the 'bad cop' role. They are really quite dense, as in, stupid, and do not realize their participation as 'the evil ones' is vital in motivating other parts of Humanity to greater efforts in the Noosphere in order to combat the 'evil', thus increasing Complexity by leaps and bounds.
Such a marvelous system, this Matterium, in which the very act of fighting, of contention, is liberating of energy in the form of new conversions of cosmic radiation within the Biosphere into more Complexity. This Matterium employs self refining systems in which we note that all such identified processes are all producing increases in Complexity.
Universe has produced this Matterium in order to create these conditions for your work as an energy transformation unit. It wants you to convert it into more Complexity for it in this Biosphere.
Universe is pouring energy into the Biosphere just for you. It is saying "go suck a rad….".
Aw, go suck a rad! – by clif high – clif's Newsletter (substack.com)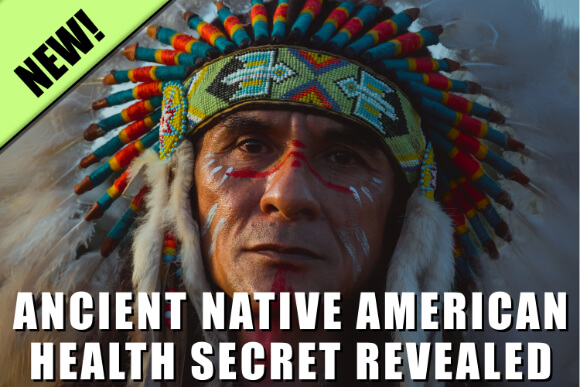 ---
The Native Americans Have been using Humic & Fulvic Minerals for Centuries! Great immune system health healing! More info click Here.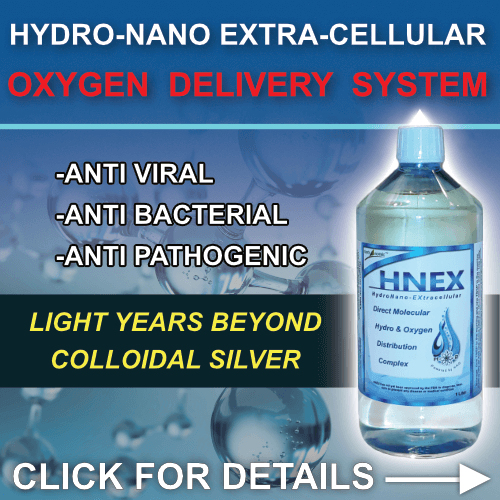 Before It's News®
is a community of individuals who report on what's going on around them, from all around the world.
Anyone can
join
.
Anyone can contribute.
Anyone can become informed about their world.
"United We Stand" Click Here To Create Your Personal Citizen Journalist Account Today, Be Sure To Invite Your Friends.