Stewart Best (05302023): Acclimation Project - Preparation For The Arrival - Part One
Tuesday, May 30, 2023 22:12
% of readers think this story is Fact. Add your two cents.

Best's Intelligence Digest
Acclimation Project – Preparation For The Arrival – Part One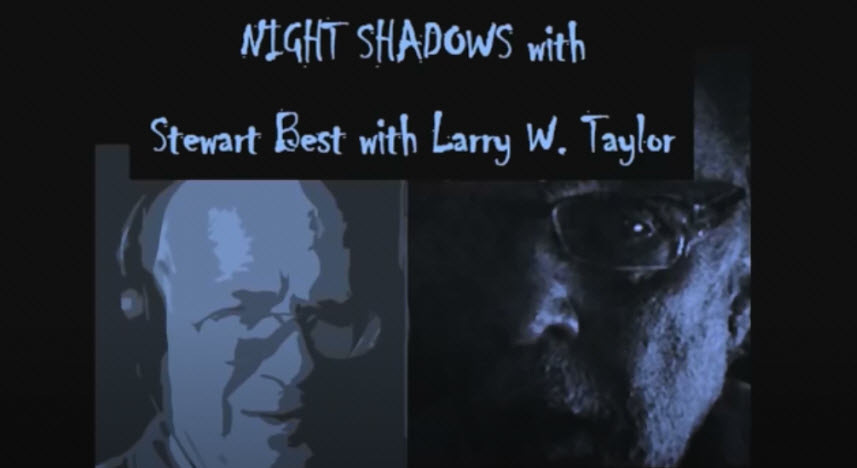 There will be a show on 5-31-2023 at 7:00 PM CT on Night Shadows Radio – Link To Follow!!
ACCLIMATION – YOU ARE BEING PROGRAMMED – GET READY
The citizens of this globe we call Earth are slowly being acclimated to the coming arrival of our "space brothers" aka "FALLEN ANGELS" that are part of the STRONG DELUSION recorded in Scripture:
Isaiah 66:4-5
4 I also will choose their delusions, and will bring their fears upon them; because when I called, none did answer; when I spake, they did not hear: but they did evil before mine eyes, and chose that in which I delighted not.
5 Hear the word of the Lord, ye that tremble at his word; Your brethren that hated you, that cast you out for my name's sake, said, Let the Lord be glorified: but he shall appear to your joy, and they shall be ashamed.
While verse 5 deals with true salvation and how Jesus will manifest Himself to the true seeker, while the others mock and deny all of that. That is not the subject here, but verse 4 is. "I will choose their delusions" of which one is the ARRIVAL.
The delusion is simple. The FALLEN ANGELS present themselves as coming from other star/planetary systems, when in reality they are coming from other dimensions. This so-called ARRIVAL is a fake, a fraud, a hoax that we find in Revelation 12:
7 And there was war in heaven: Michael and his angels fought against the dragon; and the dragon fought and his angels,
8 And prevailed not; neither was their place found any more in heaven.
9 And the great dragon was cast out, that old serpent, called the Devil, and Satan, which deceiveth the whole world: he was cast out into the earth, and his angels were cast out with him.
This "casting out" of heaven will appear to us as an ARRIVAL from the stars by "aliens" or what are known as "extraterrestrials". They will descend from the skies in alien ships" or ball of light. Here is another reference:
2 Thessalonians 2:10-12
9 Even him, whose coming is after the working of Satan with all power and signs and lying wonders,
10 And with all deceivableness of unrighteousness in them that perish; because they received not the love of the truth, that they might be saved.
11 And for this cause God shall send them strong delusion, that they should believe a lie:
12 That they all might be damned who believed not the truth, but had pleasure in unrighteousness.
Once again there is a reference to TRUE SALVATION here, but I want to focus upon this STRONG DELUSION that the Lord sends upon all of humanity for only one reason – they refused to do as Christ commanded them, and so that rejection leads to a delusion, and that delusion has its foundation in the "evolution conspiracy",
The Bible teaches CREATION and a FALL, whereas EVOLUTION teachers humanity is ever "ascending" and is evolving ever upwards to godhood status. According to those that believe evolution, there never was a fall from perfection that requires intervention and redemption by a Messiah-Redeemer. The two concepts are direct opposites.
THE ARRIVAL ACCLIMATION PROJECT
The word acclimate is an interesting word, so I want to define it properly so everyone is on the same page:
acclimation
Also found in: Dictionary, Thesaurus, Encyclopedia, Wikipedia.
acclimation
[ak″lĭ-ma´shun]
physiological or psychological adjustment to a new environment.
Miller-Keane Encyclopedia and Dictionary of Medicine, Nursing, and Allied Health, Seventh Edition. © 2003 by Saunders, an imprint of Elsevier, Inc. All rights reserved.
ac·cli·ma·ti·za·tion
(ă-klī'mă-ti-zā'shŭn),
Physiologic adjustment of a person to a different climate, especially to a change in environmental temperature or geographic elevation.
Synonym(s): acclimation
Farlex Partner Medical Dictionary © Farlex 2012
I want to focus on mental/psychological acclimation, aka "propaganda" or the use of propaganda in books, articles, TV, web and movies to change a persons mental thought or point of view, so he/she will perceive the world as the powers that be want them to. In this case, the power to be is, in reality, GOD HIMSELF, as He is the one who sends the delusion.
The Bible says that this delusion is so strong that only those protected by God Himself will be protected from it – they may be hidden away on Earth, or they can discern all of it is a deception or the Church has been removed – at the same time the ARRIVAL takes place, but most of humanity will fall under this delusion because they rejected the Bible as mythology and old wives tales.
This part of the delusion is now in its final stages with governments and military coming out with pictures and reports, and these "entities" have been around for a long time now, beginning in earnest back in the mid to late 1940's with the Kenneth Arnold sightings of "UFOs" in Washington state.
The word delusion is also interesting as it pertains to the arrival. This arrival will be a physical, real arrival while at the same time it is a delusion. The delusion is that this arrival is the APEX of the evolutionary hoax for humanity, and the aliens will come to help us to "evolve" to godhood status, so we can merge with the intergalactic "community" as in STAR TREK and others like it. This is the New Age concept and deals with "ascension". The "gods" that seeded us here, or created us are simply very advanced aliens and have come back to see how their "Project Humanity" is going.
Recent revelations and arguments within the Vatican concerning the EBE/UFO question have fueled further debate concerning extraterrestrial/alien intelligent life forms and their possible visitation to Earth. Then a former Canadian Defense Minister pours more fuel on the fire with his remarkable comments that ALIENS ARE REAL AND HAVE VISITED EARTH many times – and are still here…
On May 9th, 2001, Dr. Steven Greer held a press conference in Washington, D.C. for the specific purpose of bringing forward many key witnesses that substantiated ALIEN CONTACT, and that the government has been involved in a major cover-up for a long time. These witnesses were credible in the extreme – and began the process of TOTAL DISCLOSURE OF THE ENTIRE UFO ENIGMA. This process has actually been years in the process, and is part of the MATRIX OF THE EVOLUTIONARY CONSPIRACY and "The Acclimation Project" of the NSA/CIA Intelligence complex. All designed to slowly acclimate the masses of the world to accept the concept that "aliens on other worlds" do exist, they will arrive here one day…
1. The introduction of Science Fiction books and materials that actually began soon after World War II. These books constantly brought forward the concept of ALIEN BEINGS from other worlds and deep space exploration.
2. The KENNETH ARNOLD sightings in Washington State of "flying wings" which he claimed "skipped like saucers over water" introduced the public to the REALITY OF "FLYING SAUCERS" and the possibility of ALIEN VISITATION FROM OTHER PLANETS.
3. THE ROSWELL INCIDENT, and the recovery of a so-called "flying saucer" and ALIEN BODIES that were recovered and immediately a cover story was issued and the entire operation hushed up and classified as TOP SECRET.
4. UFO sightings appear all over America and the world, with the Government conducting studies such as "SIGN", "GRUDGE" and "BLUE BOOK". The Government disclaims the UFO sightings and mocks the general public. Charges of a COVER-UP are made by private UFO INVESTIGATORS.
5. The introduction of science fiction MOVIES, almost all of which introduced ALIEN BEINGS from Mars or elsewhere in the universe who were visiting earth and attacking us. They also brought fourth the concept of THE BAD, or EVIL ALIEN, and then in the movie "THE DAY THE EARTH STOOD STILL", the concept of the GOOD ALIEN, and the need for a UNITED, PEACEFUL MANKIND UNDER THE UNITED NATIONS was introduced.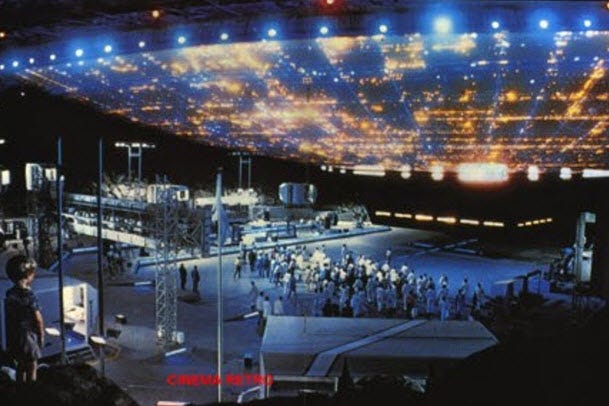 6. Television series such as MY FAVORITE MARTIAN, and LOST IN SPACE along with others began to appear and were very popular with Americans. These shows ran for a number of years and indoctrinated the people to the concept that we are NOT ALONE AT ALL, that the universe is filled with planets and aliens of all types and sizes. Meanwhile, UFO SIGHTINGS continue all over the world. Charges of government cover-up grow as UFO researchers begin to probe government files.
7. Science Fiction writers made fortunes as their popularity grew, and then the BLOCKBUSTER MOVIES, such as STAR WARS, STAR TREK, CLOSE ENCOUNTERS, and others were introduced using the latest film technologies and special effects to make their shows totally realistic – implanting the concept of EVOLUTION of many ALIEN BEINGS DEEPER INTO THE MIND.
8. Strange government documents surface called MAGIC TWELVE which set off a fire storm of controversy – the documents state that the UNITED STATES GOVERNMENT had recovered ALIEN SAUCERS and both LIVE and DEAD ALIENS, and was conducting classified black operations and backwards engineering projects to get and use the alien technology for defense purposes.
9. John Lear and Bob Lazar appear on the scene during this time period and claim knowledge of TOP SECRET GOVERNMENT OPERATIONS DEALING WITH ALIENS AND BACKWARDS ENGINEERING PROJECTS, claims that will later be verified in the book "THE DAY AFTER ROSWELL".
10. Television DOCUMENTARIES, purporting to be based upon SCIENTIFIC EVIDENCE began to appear probing the ALIEN QUESTION, and major scientists such as Carl Sagan were brought forward to substantiate the concept that there are "BILLIONS UPON BILLIONS" of stars and that LIFE ELSEWHERE IN THE UNIVERSE IS A CERTAINTY, BASED UPON SCIENTIFIC PRINCIPLES. As each planetary system is different, and therefore the EVOLUTIONARY PROCESS WILL BE DIFFERENT, there would be a MULTITUDE OF LIFE FORMS WITH FAR DIFFERENT APPEARANCES THAN MAN. The Book of Enoch warns us concerning these so-called "Aliens" or "Star People":
11. The introduction BY NASA of the "Rock from Mars" with possible life forms embedded within it was an immediate hit, with all major networks and even President Clinton leading the way in a nationally televised press conference – substantiating by "scientific proof" that there is other life elsewhere – and therefore the PROCESS OF EVOLUTION IS AT WORK ALL OVER THE UNIVERSE.
12. The book "THE DAY AFTER ROSWELL" is published which says that ALIENS WERE REAL, were RECOVERED, and that the ALIEN TECHNOLOGY was "seeded" by the Government with major corporations.
YOU ARE BEING PROGRAMMED and 95% of humanity will bow down and accept these fallen evil entities as "gods".
11 And for this cause God shall send them strong delusion, that they should believe a lie:
12 That they all might be damned who believed not the truth, but had pleasure in unrighteousness.
COMING SOON! NEW PDF & BOOK!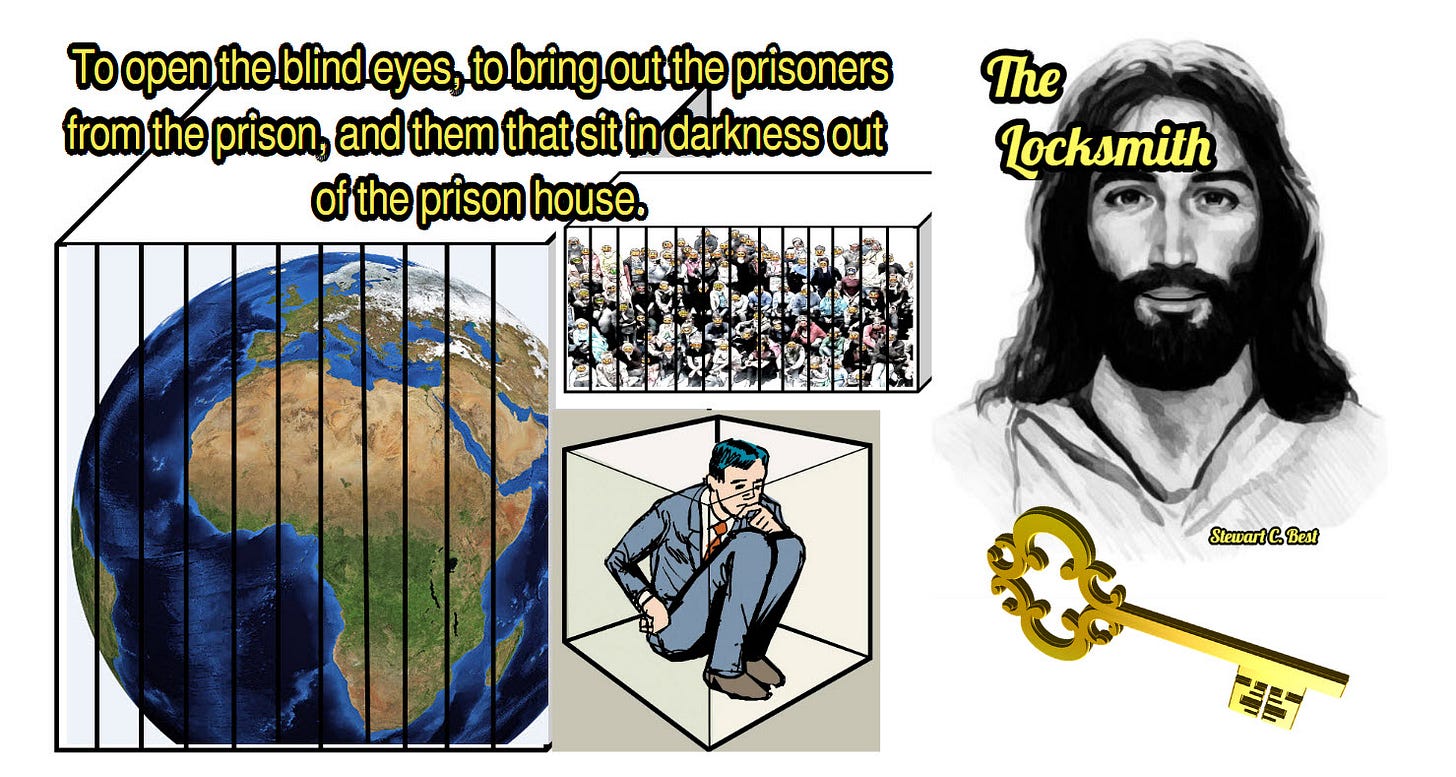 There is no other book like it ANYWHERE, and exposes the LIES of modern Christian salvation theology and PROVES why most Christians go to eternal ruin when they believed with all of their heart, mind and soul they were SAVED and POSITIVE OF IT!! Yet:
THEY WERE NOT SAVED AT ALL – THEY BOUGHT THE LIE JESUS WARNED US ABOUT! DO YOU KNOW WHAT IT IS?
Stewart Best
Before It's News®
is a community of individuals who report on what's going on around them, from all around the world.
Anyone can
join
.
Anyone can contribute.
Anyone can become informed about their world.
"United We Stand" Click Here To Create Your Personal Citizen Journalist Account Today, Be Sure To Invite Your Friends.