Stewart Best (06082023): The Strong Delusion - The Arrival - Part One
Thursday, June 8, 2023 16:09
% of readers think this story is Fact. Add your two cents.

Best's Intelligence Digest – ONE
The Strong Delusion – THE ARRIVAL – Part One
This is what is really going on these days, and people needed to hear how strong and "effectual" this delusion is on the air, and is a perfect picture of HOW STRONG this deception really is and 99% of humanity IS GOING TO FALL UNDER IT because they have refused Jesus Christ and HIS COMMANDS.
My book THE LOCKSMITH, in the last chapter, deals with THIS DELUSION for it is tied directly to TRUE salvation. It will be available soon as a PDF and Soft Cover book. It is my last warning to the world. They have chosen to die in their sins and are willfully ignorant and willfully rejecting the commands of Christ to walk the narrow way, all the while claiming they are saved and going to heaven. IT IS PART OF THE STRONG DELUSION. No one can prove the Locksmith wrong. Why? Because THE REAL TRUTH WILL ALWAYS PREVAIL.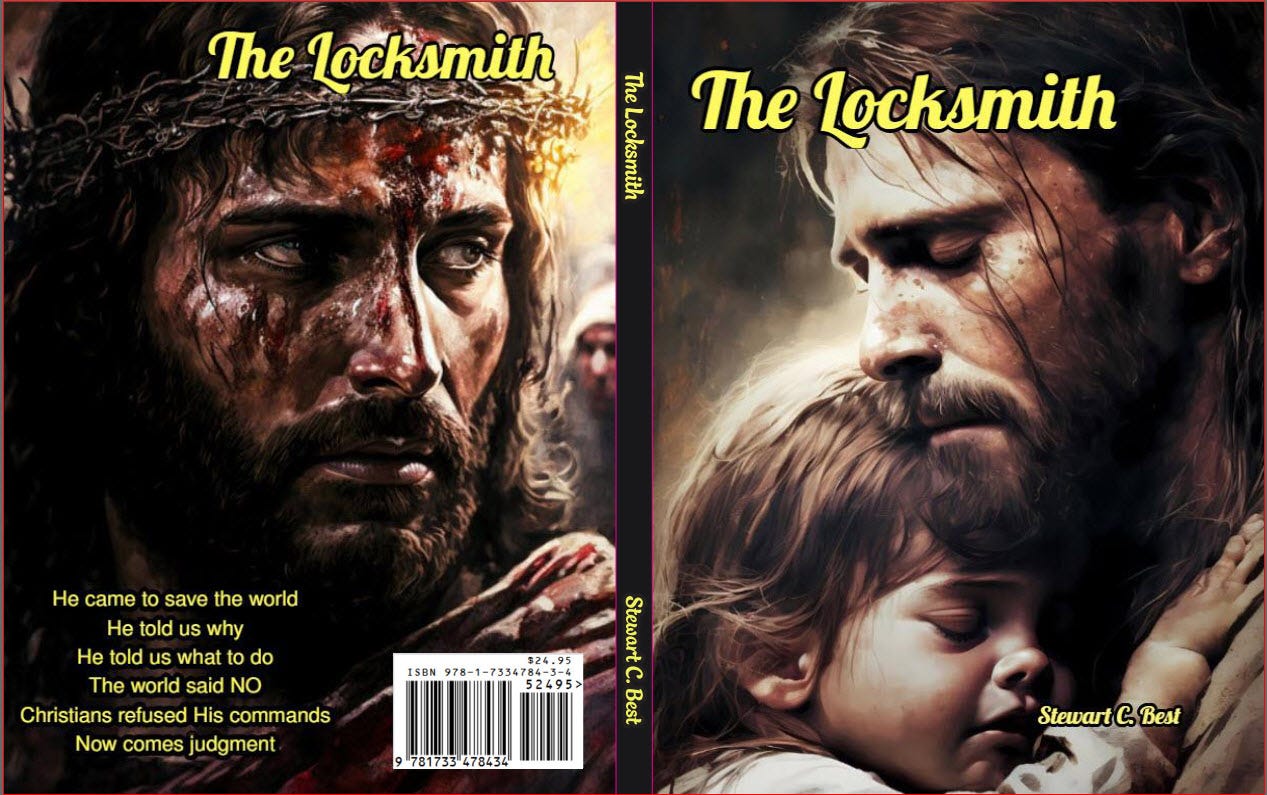 Jesus Christ COMMANDED the Christian to enter in at the STRAIT GATE and walk the NARROW WAY unto THE REVELATION OF HIMSELF, and who He really is. This has all been branded by modern theologians, preachers, teachers and evangelists as A LIE, and NOT NECESSARY FOR SALVATION. IT IS, because CHRIST SAYS IT IS. Millions, if not billions of Christians are going to be REJECTED BY JESUS CHRIST. IT SAYS SO RIGHT IN MATTHEW CHAPTER SEVEN, and is repeated in both Peter and Revelation Chapter 3 when Christ "vomits" these Christians out of His "church body." No one wants to face this, no one wants to talk about it.
I guess we could call it DENIAL OF TRUTH. A refusal to face up to these HARD and HARSH SAYINGS. So, just as Peter said, THE WAY OF THE TRUTH (Jesus Christ's NARROW WAY) will be EVIL SPOKEN OF. That is, called a lie, unnecessary, evil, satanic, to be avoided at all costs and that prophecy HAS COME TO PASS.
THE BASIS OF THE STRONG DELUSION
First of all, the apex of the delusion is THE ARRIVAL. I wrote two blogs on the ACCLIMATION PROJECT, CALLED "DISCLOSURE", showing you how the satanic elite, the minions of Satan, are working very hard to make sure everyone knows we ARE NOT ALONE, and that humanity was "seeded" here by aliens way back in ancient times. It stands in DIRECT OPPOSITION TO THE WORD OF GOD.
2 Thessalonians 2
8 And then shall that Wicked be revealed, whom the Lord shall consume with the spirit of his mouth, and shall destroy with the brightness of his coming:
9 Even him, whose coming is after the working of Satan with all power and signs and lying wonders,
10 And with all deceivableness of unrighteousness in them that perish; because they received not the love of the truth, that they might be saved.
11 And for this cause God shall send them strong delusion, that they should believe a lie:
12 That they all might be damned who believed not the truth, but had pleasure in unrighteousness.
This is, without question one of the most DANGEROUS WARNINGS ever given to humanity. This a GLOBAL WARNING direct from God Himself. It, like the warnings of Jesus Christ to ENTER IN are being totally ignored.
I doubt most people have ever done a deep word study of any of these verses, for if they did, they would be horrified at what it actually means, and why the Creator of all there is, IS THE ONE WHO SENDS IT UPON ALL OF HUMANITY. Do you understand what that means? Do you really understand the POWER OF GOD to make people accept an ABSOLUTE LIE that is, A TRICK, A DECEPTION? One that is totally real in all aspects, a "material" or "physical" REALITY, that is going to manifest itself (and already has) in our time-space universe AS THE ARRIVAL! So real you will be able to touch, feel, see and communicate with these "entities?"
This what the "disclosure project" is really all about but those involved do not realize they are "disclosing" is THE DECEPTION, THE TRICK OF GOD HIMSELF, which He calls THE STRONG DELUSION. Let's take a look at some of the words that this warning uses to describe HOW POWERFUL, HOW REAL this "deception" really is.
First of all, this IS the "working of Satan." That means, because Satan is a liar and murderer from the beginning, that this working is a LIE, a DECEPTION, a "slight of hand trick" that is so real the world will embrace it as TRUTH. It also implies that this LIE will lead to the MURDER OF HUMANITY THAT EMBRACES IT!! Do you really understand what a LIE REALLY IS?
"a false statement made with deliberate intent to deceive; an intentional untruth.
something intended or serving to convey a false impression.
an inaccurate or untrue statement; falsehood."
God clearly and pointedly tells us this COMING or ARRIVAL is a WILLFUL DECEPTION with a PURPOSE BEHIND IT.
Next, this coming or arrival is with ALL POWER and with LYING SIGNS AND WONDERS. The word POWER means this:
G1411 (a 4-11)
Δύναμις – dunamis – doo'-nam-is
From G1410; force (literally or figuratively); specifically miraculous power (usually by implication a miracle itself): – ability, abundance, meaning, might (-ily, -y, -y deed), (worker of) miracle (-s), power, strength, violence, mighty (wonderful) work.
G5059
Τέρας – teras – ter'-as
Of uncertain affinity; a prodigy or omen: - wonder.
What does wonders mean in the Bible?
Wonder means amazement, awe, marvel, astonishing, surprise, we look and look but we cannot believe our eyes. When we talk about God being a God of wonder, it means everything about God begins and ends with wonders. He carries out miraculous works and He alone can do great wonders.
Dictionary – Definitions from Oxford Languages · Learn more
won·der
1. a feeling of surprise mingled with admiration, caused by something beautiful, unexpected, unfamiliar, or inexplicable.
The WONDERS of the STRONG DELUSION are going to be so powerful, so beautiful, so awe-inspiring the world is going to lap it up with glee – "WE HAVE BEEN SAVED, WE HAVE BEEN DELIVERED, THESE ARE GOD'S ANGELS" and so on. The concept is that the good aliens will help humanity defeat the "evil" aliens. The opposite is the actual truth of the matter, this new "Golden Age Of the Gods" or the antichrist system is a POWERFUL DELUSION, A DECEPTION. It worked very well in the days of Noah, and is working very well now.
Humanity is already under the power of Satan because of the fall way back in Genesis, something else that is basically denied by the world at large. Thus the veil over their minds makes it easy for God to send this delusion because they did not believe THE TRUTH, who is JESUS CHRIST HIMSELF, the Creator!!
So what does all of this mean? It means that the Pleideans, the beings from Orion, or wherever they claim they come from is a lie. They pose as extraterrestrials, but they are from the DARK SIDE, another dimension. It does not mean they are not real physical entities that have been here for a long time, as an "advanced guard" so to speak. They have been here and are laying the groundwork for the GREAT ARRIVAL of their boss – Satan.
Those in the "disclosure project" are not warning us that all of this is a grand deception, they think these "entities" are real aliens/extraterrestrials both good and bad aliens – and they are not who they present themselves to be. This all happened long ago, the Book of Enoch speaks of these shape-shifting beings who took on "different appearances". Notice how they said God was their enemy: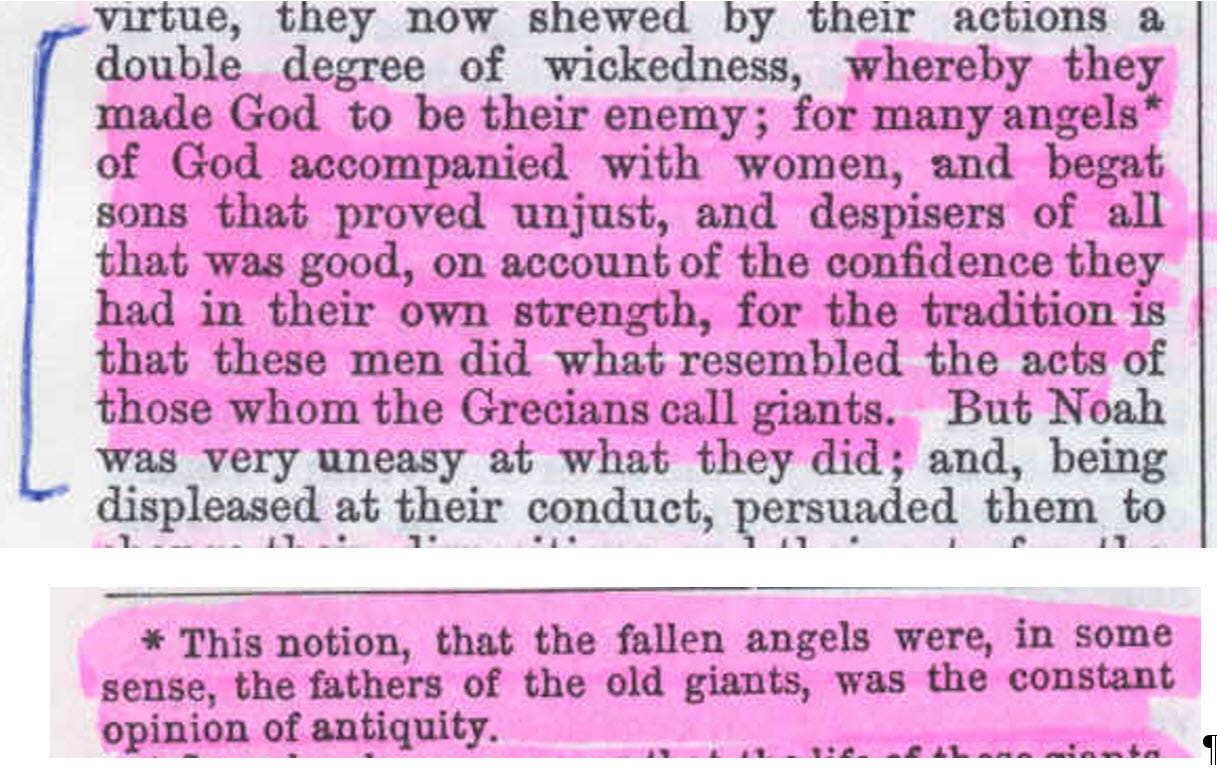 Perhaps we should listen to our forefathers a bit more and soak up some of their wisdom and knowledge, for Jesus told us that as it was in the days of Noah, so it will be in the last days – and these fallen angel shape-shifting "entities" that fooled humanity back then are doing it again, and they are once again taking on many different forms and causing men to worship them as "gods." More on that later.

In order for that to happen, they HAVE TO BE REAL PHYSICAL BEINGS. These beings have laid down a masterful deception, complete with abductions, contactees, a breeding program with our females to make hybrids, working with our governments, scientists and bringing "high technology" and anti-gravity devices, and so on. It has been going on in our day from 1897 when a UFO with an "alien" crashed in Texas. Then we had Roswell, and many others. It is all part of the "acclimation" program" to accept demons and fallen angels as "aliens".
So what is the bottom line? It is a "good cop – bad cop" routine to break down a person and get to the real truth. In this case humanity is "the person" and the Good Aliens vs. the Bad Aliens are the cops breaking down the barriers of TRUTH (Yea, hath God said"?), and substituting a massive lie, the foundation of which is EVOLUTION.
As I have said before, EVOLUTION is a lie of Satan. The Bible teaches CREATION, not evolution. Within this "creation" of God's family of different species, the DNA allows for adaptation to changes in the evironment that can even allow for physical changes and internal changes – but when the environment changes to much, then that species cannot adapt to it and we have a die-off over time. What science claims is "evolution" is not, it is a wide ability to adapt.
If you accept evolution as TRUTH, then you have set yourself up for the STRONG DELUSION, the ARRIVAL and ANTICHRIST. It is what it is – and more on this later – but we don't have much time…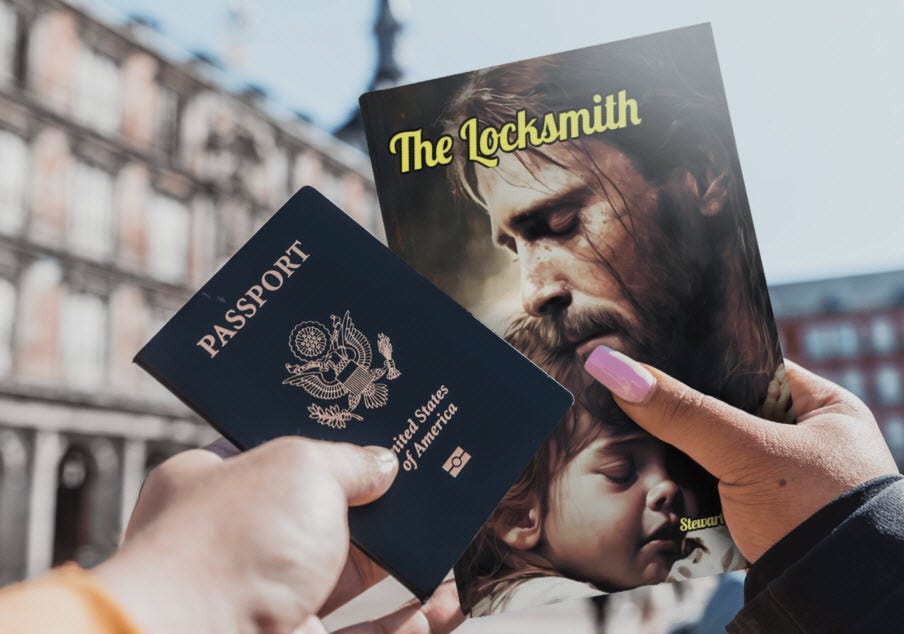 He is the only way out of the Matrix and this world. If I were you I would not mess with Him or you will be very sorry later. Yes, he came as a Lamb, but that is not true of the Second Advent. He now comes for JUDGMENT. All those that mocked, scoffed, and denied Him will learn the HARD WAY HE WAS TELLING THE TRUTH.
Stewart Best
Before It's News®
is a community of individuals who report on what's going on around them, from all around the world.
Anyone can
join
.
Anyone can contribute.
Anyone can become informed about their world.
"United We Stand" Click Here To Create Your Personal Citizen Journalist Account Today, Be Sure To Invite Your Friends.