MUSHROOM REPORT: ([email protected] DST) Global ALERT... Iceland volcano erupts... the CAUSE is known... Do you know it?
Saturday, March 20, 2021 11:06
% of readers think this story is Fact. Add your two cents.

POSTED PRESS RELEASE for Education, Edification, and Information Purposes
Under Fair Use Act
Not spam – contact: [email protected]
DISCLAIMER: The following is not intended as legal, financial, or medical advice; instead, it is sent for Education and Discussion Purposes Only….the Reader is responsible for all thoughts and actions gained from introspection.
***
FACT: A large "binary dwarf star system" is moving through our Solar system… right now.
FACT:

The magnetic forces are commingled between the two stars… right now.
FACT:

All of the magma in earth is REACTING to this interaction… right now.
FACT:

There is no "OFF SWITCH" for this stuff… it is happening.,.. CAUSE and EFFECT.
FACT:

Scientists have already observed this type of interaction with other stars in our galaxy and beyond… they KNOW what happens…. and the governments have SILENCED them.
FACT:

There are three good sources, and many other reporters, who have confirmed the approach… of the "Nemesis System"…which is also given names in history like "The Destroyer"…This Brown Dwarf Star flies by Earth every 3,600 years, which is confirmed by the Glacial record. South Carolina Indians recorded the last approach, which created the "Carolina Bays" across the two Carolina states.
It is not "planet X" or "way out there somewhere"… it is here… it is the Nemesis System… you are involved this time with its approach.
QUOTE:
YOWusa: Earth is headed into a "CELESTIAL BUZZ SAW"… A BINARY STAR AND ITS DEBRIS… the Nemesis System… it is pulling through the Ecliptic Plane right now… says Marshall Masters
LINK: https://yowusa.com/ (Planet X tab)
MFATW 08/21/2020 – I believe that we are at the "2 year MARK"… meaning 'Year ZERO is 2 years away".
FACT: The potential for the magnetic forces pushing earth OUT OF ORBIT are very real and documented in sciences… MFATW discussed this on Marth
Earth Is Breaking Apart Volcanos, Quakes / Mike From Around The World
LINK: https://www.youtube.com/watch?v=FqNdkVCN0f0
Mar 4, 2021
QUOTE: MFATW: Yes, and probably a little bit south. The origin point… the epicenter will be south of Japan…. Because they have COLLAPSING ISSUES under the ocean there in the Philippine Sea.
So collapsing issues are beginning to take place. The earth is beginning to distort… and warp… due to the internal pressures…
Binary systems work the same way… each star is the "Max q" for each other…. They speed up as they come together.
They start slow as they come in… and the speeds increase as they come together… and you are looking at speeds that can rip the earth apart… FACT: This is WHY I believe earth is going to lose its ORBIT. [end quote]
FACT:

This binary system approach is CAUSING the evil governments to force humans into lockdowns and to destroy the "surface population". The evil agenda began in 1975 with the World Bank…as reported by Dr. William Mount, U.S. Ambassador to Russia.
FACT:

Russia made places to protect all of its citizens. Israel made places to protect all of its citizens. However, the U.S. Congress and its bad bureau-brats… decided to kill all its citizens, while they prepared underground safe havens for themselves… and most are already hiding in them.
DEAL WITH THE TRUTH

… Today you are alive. Tomorrow… not so much.
Reporting.
R.E. Sutherland, M.Ed./ sciences
Freelance Investigative Science Reporter since 1996
24 years – Virginia Licensed Science Teacher (biology, chemistry, physics)
9 years-(DOE/SRS) Nuclear lab and Nuclear Radiological Protection Inspector

+++++QUOTES AND NOTES +++++
Saturday, Mar 20, 2021 – 08:08 AM
While a powerful 7.0 magnitude earthquake struck off the coast of Ishinomaki, Japan, a city located just 65 miles from Fukushima, on Saturday, there was a more notable volcanic eruption in southwestern Iceland near the capital Reykjavik on Friday night.
In recent weeks, we published two notes (see: here & here) informing readers about the more than 34,000 quakes that have been recorded on the Reykjanes Peninsula in recent weeks. On Mar. 4, we wrote: such "quake activity has previously preceded volcanic eruptions." By Mar. 14, the quakes worsened as the country was put on "high alert" for the next volcanic eruption.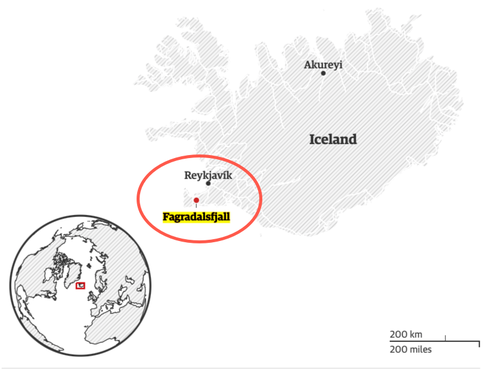 About five days from our latest note and tens of thousands of quakes later, the first volcanic eruption in the Reykjavik Peninsula in 800 years was recorded on Friday night. Here's a video of the eruption:
The Icelandic Meteorological Office said the eruption began in Fagradalsfjall around 20:45 GM, about 25 miles from the capital Reykjavik.
"Volcanic eruption has begun in Fagradalsfjall," the meteorological office (IMO) tweeted Friday night, referring to a mountain located south-west of the capital.
More video shows streams of red lava pouring out of a fissure vent.
"The fissure is estimated to be about 200 meters (219 yards) long," the IMO said.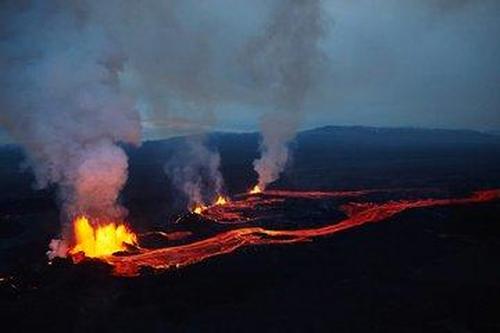 So far, Fagradalsfjall is not expected to cause havoc in air travel, as did ash from the Eyjafjallajökull eruption in 2010.
+++++ARTICLE
ASTEROIDS… Near Earth Objects
NASA Jet Propulsion link: https://cneos.jpl.nasa.gov/ca/
March 20, 2021
PAY ATTENTION TO THE MARCH 21 "Equinox" asteroid…. notice that it is reported in "KILOMETERS" and not in "METERS": Today it reports:
0.55 km = 55 meters ….55 meters = 180 feet wide
The data CHANGED after Pastor Begley and "Mike from around the World" discussed the asteroid on Thursday, March 18.
FACT: The NEO chart originally reported a very different number. I looked it up when I transcribed the conversation on March 19.. I wrote down what the chart said:
QUOTE: Equinox Asteroid NEO…March 21… Asteroid 231937 … approaching 5.3 LD… it is 1024 meters wide.
So the original report told us that the asteroid is: 3359.58 feet wide.
FACT:

This is an asteroid that is WELL KNOWN… comes around on a regular basis… and is getting closer to earth on each approach. It is not expect to hit earth…. but you must understand that it will cause geomagnetic attraction with spots on earth…. and we do not know what debris is behind it…yet.
FACT:

Safety on earth is a MYTH… we have always had great dangers: above and below…. so be a smart human… be prepped for everything… pray for help for the things you cannot control….and survive.
That is what we do as a species. Those who belong to the Family of El Shaddai are protected in his 'energy shield" called the Holy Spirit. SCIENTIFIC WARNING: We are in for a very rough ride, folks.
++++
1 Behold, the Lord lays the earth waste, devastates it, twists its surface, and scatters its inhabitants.
2 And the people will be like the priest, the servant like his master, the female servant like her mistress, the buyer like the seller, the lender like the borrower, the creditor like the debtor.
3 The earth will be completely laid waste and completely plundered, for the Lord has spoken this word.
4 The earth dries up and crumbles away, the mainland dries out and crumbles away, the exalted of the people of the earth dwindle.
5 The earth is also defiled by its inhabitants, for they violated laws, altered statutes, and broke the everlasting covenant.
6 Therefore, a curse devours the earth, and those who live on it suffer for their guilt. Therefore, the inhabitants of the earth decrease in number, and few people are left.
[...]
And the one who climbs out of the pit will be caught in the snare;


For the windows above are opened, and the foundations of the earth shake.
19 The earth is broken apart,
The earth is split through,
The earth is shaken violently.
20 The earth trembles like a heavy drinker
And sways like a hut,
For its wrongdoing is heavy upon it,
And it will fall, never to rise again.
21 So it will happen on that day,
That the Lord will punish the rebellious angels of heaven on high,
And the kings of the earth on earth.
END QUOTES AND NOTES

...

go tell it on the mountains… everywhere.
Before It's News®
is a community of individuals who report on what's going on around them, from all around the world.
Anyone can
join
.
Anyone can contribute.
Anyone can become informed about their world.
"United We Stand" Click Here To Create Your Personal Citizen Journalist Account Today, Be Sure To Invite Your Friends.