Latest M&A News - Technology
Sunday, June 27, 2021 22:31
% of readers think this story is Fact. Add your two cents.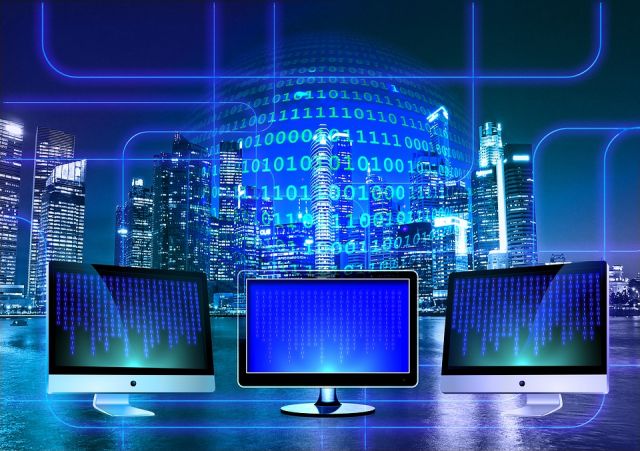 Latest M&A News – Technology
Merger and acquisition transactions can be exciting times for those involved, especially shareholders. Some of these deals capture the public imagination too, sometimes for the wrong reasons.
When an M&A deal is taking place, certain procedures need to be carried out to ensure it goes ahead successfully. If due diligence is not performed correctly, a deal that looked like a dream on paper can quickly turn into a nightmare.
Failures in M&A processes can lead to valuations plummeting, and fines being administered. Data breaches, for instance, can cost millions in penalties. Equifax still holds one of the top spots for its own breach back in 2017, which it tried to hide.
Technology plays a big part in M&A transactions today, and when used correctly, can help keep data safe and allow all processes, such as due diligence, to be performed with some ease.
What Concerns Are There During an M&A Transaction?
One of the biggest concerns when it comes to M&A deals in secrecy. Billions of dollars can be involved in a merger these days, and data is worth money.
A merger will involve thousands of documents, and many of these will have sensitive information that needs to be kept away from unauthorized individuals.
Sensitive and confidential data can be worth a lot of money to both businesses and cybercriminals. Hackers seek to find any sensitive information that can be sold for financial gain, and some businesses have been found to take part in corporate espionage.
Therefore, when conducting a merger & acquisition deal, there needs to be a way to keep these documents away from prying eyes.
What Technology Is Used in M&A Transactions?
The main type of technology used in M&A deals would be cloud storage. The internet, coupled with modern storage techniques, allows vendors and buyers access to documents at any time and from anywhere.
The global cloud storage market has been growing significantly over the last five years and is expected to continue growing to an estimated $300 billion by 2027. Cloud storage is used by businesses and individuals everywhere these days. Google Drive, Apple's iCloud, and DropBox all provide ways to store data, images, movies, and any form of digital files while sharing them with friends or colleagues.
However, the type of cloud storage used in mergers and acquisitions has to be a little more secure and sophisticated than some of the free options available to the public.
Online Data Rooms for M&As
In the past, documents that were needed for mergers would be stored in a secure area for use by both sides of the transaction. The seller would set up a room in a bank or their own headquarters, and give access to the buyer or the other party.
This access would have to be limited to certain individuals, such as legal advisors, and would only be available at certain times. Geography also caused an issue as parties would have to physically travel to the data room's location.
Nowadays the internet allows financial deals with far more flexibility. A Virtual Data Room is the modern-day equivalent of these older document areas, and they are used to help facilitate M&A transactions.
Virtual data rooms, or VDRs, allow both parties to have full or restricted, access to documents involved in the deal. VDRs also have many more features that are dedicated to making M&A transactions smoother.
What Technology Is Involved in VDRs?
One of the primary concerns of a virtual data room is security. Therefore, a good VDR will have international standards of security applied to it.
A virtual data room should be ISO27001 certified. They would also use multi-factor authentication, encrypt data, and be compliant with SOC 2, HIPAA, and GDPR.
Failing to be compliant with GDPR could lead to data breaches, which result in PR damage, and financial penalties.
The security used in a virtual data room is designed to first secure the documents, then secure the user, and finally secure the virtual data room.
How Does the Security Work in a VDR?
The first level is to look after the document. This means giving the room owner the following permissions and options:
Custom document settings – select who can access documents and for how long

Disable certain access rights – allow people to save, print, copy, and share, or remove completely

Restrict access by IP or device

Revoke documents

Set expiry date – stop documents being viewed after a specific time, regardless of where they have been sent

Redaction of documents
The owner has complete control over what and how documents are accessed and used. The second level of protection looks at the user and involves two-factor authentication, IP restrictions, and password control.
The virtual data room itself is the last level of protection. Here the data is encrypted, and also backed up but spread in unusable pieces across multiple devices. Outside testing is also done to increase the level of security.
Virtual data rooms are scanned routinely for any vulnerability which can then be analyzed and fixed. Third parties are also used to perform penetration testing to improve security procedures.
What Happens When M&A Transactions Aren't Handled Properly?
Due diligence is an essential part of any M&A transaction, and if it goes wrong or isn't performed correctly, then it can be disastrous. The biggest M&A transaction to go wrong was AOL and Time Warner. This deal has gone down in history as to why due diligence must be performed correctly.
The huge disaster that was AOL/Time Warner, saw the valuation plummet only two months after the M&A when the dot com bubble burst. The disaster saw 2,000 people lose their jobs in 2001.
Failure to perform due diligence doesn't only lead to companies being valued too highly, it can also lead to data breaches and problems not being spotted. Marriott Hotels failed to spot a data breach when performing due diligence during their acquisition of Starwood Hotels and Resorts. This led to a multi-million dollar fine and some bad publicity.
How Does 2021 Look for Mergers and Acquisitions?
This year is shaping up to be a big one as far as M&A transactions go. Oracle and Walmart are still looking to take a slice of TikTok, but the deal is on hold while the US reviews its policy on China.
IBM and Deloitte have both been busy, with the latter purchasing cloud storage firm HashedIn Technologies. Tipco, AMD, and Slack are all involved in M&A deals, and Buzzfeed is looking to go public and believes they should get a $1.5 billion valuation.
These are exciting times for anyone interested in M&A transactions, and no doubt virtual data room technology will be involved in all of them, including Buzzfeed. VDRs can be used in many other financial transactions that aren't specifically M&A deals.
Summary
There have been some hugely successful mergers but certainly some bad ones too. In the top 10 disastrous mergers would be Daimler and Chrysler. This saw Daimler purchase Chrysler for $37 billion, only to sell it off less than 10 years later for $7 billion.
Perhaps if the Daimler team had used a modern virtual data room, performed due diligence to a high level, and studied all the documents correctly, they wouldn't have valued Chrysler so highly. Then again, perhaps that one was just down to a culture clash.
Before It's News®
is a community of individuals who report on what's going on around them, from all around the world.
Anyone can
join
.
Anyone can contribute.
Anyone can become informed about their world.
"United We Stand" Click Here To Create Your Personal Citizen Journalist Account Today, Be Sure To Invite Your Friends.