How IoT Got Started and the Five Methods for IoT Connectivity
Sunday, November 14, 2021 17:20
% of readers think this story is Fact. Add your two cents.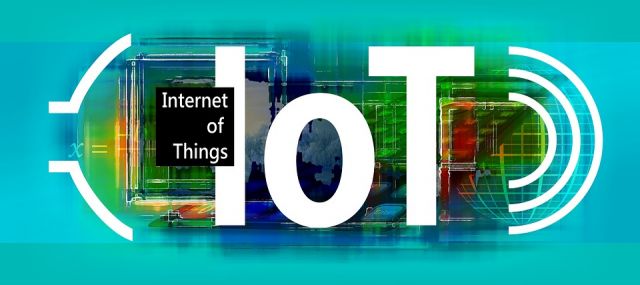 How IoT Got Started and the Five Methods for IoT Connectivity
Connectivity has become the norm in this digital age. People found it necessary to connect not only people but also things to make life more convenient. The thought of connecting virtual and physical things gave rise to the development of the Internet of Things. There comes the need for standards for IoT connectivity.
Since the development of the Internet, our lives have never been the same. Hardly anyone on earth is not connected to the Internet. It seems that everything depends on it. We could no longer live without the Internet. People are becoming more and more dependent on IoT technology. Understanding the technology will help find the right IoT connectivity network protocol.
What Is IoT Connectivity?
The Internet of Things is a complex network of interconnected electronic devices that share data through the Internet. IoT connectivity refers to the infrastructure and methods used to put together these devices into a network. It consists of computers, sensors, routers, and software that enable those gadgets to communicate and exchange data.
IoT network technologies follow various protocols and standards for the proper exchange of data between these hardware devices. These methods generally fall into two categories. It is helpful to know the proper protocols to make your IoT system function. The wrong protocols could make your IoT network fall apart.
How to Choose the Right IoT Network Protocol?
There is no one-size-fits-all method for IoT connectivity. Every system has its unique requirements. You will find it necessary to pay attention to these requirements at every step of the process of setting up your IoT system. If you have heard of WebSocket, it is one data protocol most preferred by client networks.
As mentioned, IoT connectivity generally falls into two categories. Data protocols use cellular networks to connect low-powered IoT devices. It allows data communication even without an Internet connection. IoT network protocols are the standards used for connecting these devices over the Internet.
Standard Methods of IoT Connectivity
Considering the two categories of IoT standards and protocols, let us look at the classic methods for connecting IoT devices. Knowing these techniques may give you an idea of the type of network you need for an IoT system.
Cellular Networks
It is the most popular choice for many IoT connectivity service providers and device manufacturers. Looking forward to the 5G infrastructure, it can provide far-reaching network coverage because of its colossal bandwidth. On the flip side, it consumes a lot of power unsuitable for battery-powered IoT devices.
Satellite Internet
In places where no other network delivery system is available, satellite IoT connectivity is the ideal solution. Although still experimental, this network technology provides a good alternative for areas where other forms of Internet connection cannot reach. It goes beyond geographical, logistics, and even financial limitations.
WiFi Connection
WiFi connection is the most popular network protocol used for IoT connectivity. Most home automation systems use a WiFi connection. While mobile phones can provide Internet connection through WiFi hotspots, it may not be preferable because it can drain the power for the device's battery. WiFi connectivity supplies Internet to devices at a close range.
Bluetooth
Like WiFi, Bluetooth is commonly used to connect smartphones, tablets, and other gadgets. The technology is most popular among wearable gadgets like smartwatches, wireless headphones, Bluetooth speakers. It also uses lower energy compared to WiFi. However, its range is much shorter. It is a smart choice for connecting indoor IoT devices and applications that don't need GPS.
Ethernet
We must be all familiar with ethernet technology. It is commonly known as LAN or Local Area Network. If you need fast speed for uploading and downloading data, LAN connectivity is the ideal solution. The wired connection prevents signal drops in data transfer. While most IoT prefers a wireless connection, ethernet serves well for transmitting videos. Robotics, medicine, and self-governing vehicles also benefit from this network technology.
The network technologies mentioned above are only the standard methods for connecting the Internet of Things. They provide the pattern for developing better solutions for IoT connectivity. Understanding your IoT system with its specific requirements is vital for choosing the most suitable method for connecting your IoT devices.
How Do IoT Devices Work?
When it comes to the Internet of Things, Smart homes paint the picture. However, there are also IoT devices outside the home. Any device that uses sensors to transmit data through the Internet is an IoT.
Intelligent Machines
A pacemaker is one good example. This medical device monitors your heart rate and other vital signs. The data collected is then transmitted over to your medical provider's database enabling your doctor to make timely decisions for your medical treatment.
The Internet of Things is a network of electronic devices that exchange data over the Internet. They are intelligent machines developed to bring ease and convenience to your daily life. You may think of these machines as your trusted personal assistant.
University Pet Project
You might find it interesting to know the history of IoT. It started as a pet project of some students at Carnegie Mellon University in 1980. They wanted a vending machine that could tell them when to get their cold drinks.
These brilliant scholars figured out how to make that Coke machine learn when the soda gets cold enough to send them a notification at their desks. They developed the first-ever Internet-connected machine.
The success of that simple pet project brought inspiration for the development of the Internet of Things. Nowadays, almost every electronic device you can own connects to the Internet. These machines are becoming even more intelligent as technology advances.
What About Data Security?
While software companies may be quite anxious about data security with the Internet of Things, thoughts about hackers plotting on your home IoT system may still be far-fetched. There are potential risks, but getting paranoid is implausible.
It would not be that easy to breach an IoT network. A person also has to know the complicated process of IoT connectivity to pull off a cyberheist. You can still be confident using the Internet of things even with these security threats.
IoT connectivity may sound simple, but the technology behind it is complicated. Data security is only one aspect to consider when choosing a suitable method for an IoT network. Developers would have to take into account software and hardware specifications to make an efficient IoT system.
Before It's News®
is a community of individuals who report on what's going on around them, from all around the world.
Anyone can
join
.
Anyone can contribute.
Anyone can become informed about their world.
"United We Stand" Click Here To Create Your Personal Citizen Journalist Account Today, Be Sure To Invite Your Friends.