DNA Prime Vaccine: Changing Humans Into Hybrids
Monday, July 20, 2020 15:26
% of readers think this story is Fact. Add your two cents.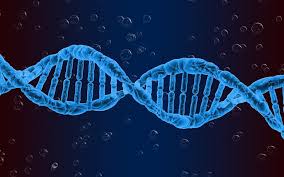 By Lee Austin
There is a DNA-based vaccine called DNA Prime and it's quite different from a regular vaccine. DNA-based vaccine is currently being promoted as the next phase of immunizations.
Unlike a generic vaccine, which has a segment of the actual virus injected into the body in order to activate the immune system. With a DNA-based vaccine, synthesized genes are injected. This isn't a vaccine as much as it is gene therapy.
Here's a practical illustration of how a DNA-based vaccine works. Once injected, the synthetic gene host merges with the human DNA. This unnatural synthesis creates a swarm of new hybrid genes capable of instructing the cells to begin the process of producing antibodies. Again, the synthetic gene becomes part of the humans DNA. Permanently changing the DNA for the duration of that persons life.
Keep in mind when human genes are systemically altered, the basic construct of man changes. In other words, there is presently, an unknown point when man morphs into a transhuman-hybrid and is no longer human.
From a Christian point of view, it is at this juncture that salvation is no longer a viable choice. The choice has been removed, when man is no longer man. Keep in mind every human is infused with a double helix DNA molecule containing the chemical alphabet A, C, T, and G. In different combinations, these sentient building blocks provide the fuel to create, change, grow and reproduce. DNA is spiritual technology. Transforming dust into life. RNA is the invisible bond/glue which empowers DNA to upload its genetic code and form tangible matter, ultimately manifesting as biology.
Ninety-five percent of the remaining DNA is invisible. All is created from above is vibrational frequencies. Within every human, space and time exists in its entirety. According to Einstein, man becomes immortal when he moves faster than light. Death can't catch up.
Could the DNA Prime vaccine be the platform through which Trans-humanism, is attempting to create an eternal, uniquely original, triple helix, DNA genome code strand? From a spiritual point of view, Adam and Eve were the first Trans-humans, displaying an external spirit and internal body, perfectly reflecting God's triple helix DNA genome code strand. Fallen images carry a double helix DNA genome code strand, or two-thirds of The One. Six protons, six electrons and six neutrons …Six-Six-Six.
Given a choice, most people will line up for the COVID-19 vaccine once it's available. If all of this sounds like The Mark of the Beast, it's not..yet. Until the anti-christ arrives and demands it, then it can only be a preview. That is unless he arrives before the "miracle" vaccine arrives on the world stage…
Revelation Chapter 13, Verse 16-17 says, "He required everyone – great and small, rich and poor, slave and free – to be given a mark on the right hand or on the forehead. And no one could buy or sell anything without that mark, which was either the name of the beast or the number representing his name."
Here are a few revelations the Lord has shown me over the past four years. First let's start with the agreed upon science that humans are sixty-percent water. Everything learned is transmitted by vibrational frequencies. Water carries thought processes to your heart via oxygenated blood, converting it into platforms, which are delivered to your brain. Man thinks with his heart. The brain functions like the Random-access momory (RAM) of a computer. The brain stores the data created by the heart. In contrast to images, angels have their own distinctive characteristics.
Angels are immortal, individual, spirit beings created for three purposes: worshiping their God; as a Messenger of their God; and serving those images assigned to them. Unlike angels, humans are conceived with an imperishable soul and unregenerate spirit. What you can't see touch, hear, smell, or feel pales in reality to the multi-dimensional parallel universe existing outside the third dimensional prison of space and time. The first heaven of the third dimension is a tangible demonstration of invisible vibrations. It's an infinitesimal component of a gigantic electric universe built on and governed by a base foundation of tiny, super-symmetric vibrating strings. Superstring Theory is not a theory.
The Universe is comprised of electromagnetic forces containing highly charged particles in a plasma conduit holding the luminaries (stars and planets) in their orbits. Everything animate and inanimate vibrates to corresponding harmonics. These subsequent frequencies result in the building blocks of light and dark matter, the latter comprising twenty-seven percent of the universe. Nuclear fusion, or sun power, is far more powerful and effective than nuclear fission, which is limited to a nuclear reaction or radioactive decay. The former is a self-perpetuating, unlimited resource known as zero-point energy. Nicholas Tesla was correct when he postulated that unlimited energy in the form of ether is omnipresent in the fourth dimension of the second heaven.
The Book of The Secrets of Enoch, Chapter 3, Verse 1, says, "It came to pass, when Enoch had told his sons, that the angels took him on to their wings and bore him up on to the first heaven and placed him on the clouds. And there I looked, and again I looked higher, and saw the ether."
Time is a flexible substance that legitimizes matter. Without time, death does not exist. Six thousand years ago, Adam & Eve were eternal transdimensional shifting beings, free from the confines of space and time. Each of the ten heavens have different times. Presently, the days are evil, collapsing out of Eden's time.
At some point in the future, we'll all have a decision to make. I suggest you start considering it now..
Lee Austin is the author of Morning Star's Tale https://morningstarstale.com/
Before It's News®
is a community of individuals who report on what's going on around them, from all around the world.
Anyone can
join
.
Anyone can contribute.
Anyone can become informed about their world.
"United We Stand" Click Here To Create Your Personal Citizen Journalist Account Today, Be Sure To Invite Your Friends.