Dana Coverstone Second Week October Prophecy: Does It Start With Amy Coney Barrett Hearing ?
Tuesday, October 6, 2020 14:31
% of readers think this story is Fact. Add your two cents.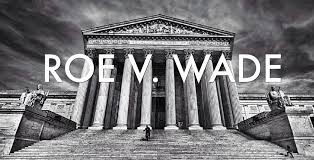 By Lee Austin
Here is the timeline of Pastor Coverstone's prophetic dream for the month of October.
Keep in mind this prophecy was revealed two months ago in August. According to Pastor Coverstone events will begin to accelerate during the second week of October, which is next week. According to Pastor Coverstone, these events will continue thru the third week of October and culminate October 31st.
In the dream he saw a finger point to October 31st and the finger stayed on that date. A rock landed in a large pond and the ripples from the impact began to increase, becoming vicious waves. Could a geophysical event in the form of a tsunami be one of the black swans? Some prophets in the past have had dreams and visions of New York City being submerged by a tsunami. But since Dana didn't specify the location, it's all conjecture at this point.
October 31st is Halloween, a high Satanic holiday. In the occult, the tradition of wearing masks is to fool the demon spirits that comes kill, steal and destroy. It's ironic, and perhaps somewhat prophetic that this Halloween everybody is already wearing a mask.
During the second week of October Dana saw people with wicks on their heads. He recognized governors, agency leaders. Also, appearing were the same radicals, who've been rioting in American cities. Wicks were coming out of their heads, like a firecracker. The fuses on all of these fireworks were lit at the same time. The Federal agencies has heads like M-80′s and the governors had heads like the black cat fireworks. Everyone else had a smaller lady finger style firecracker head.
All of a sudden a primal scream of rage overtakes all of the people. Everybody's head blew up at the same time, yet the people were still alive. Then the violent protesters began to attack other protesters, who they deemed as not violent enough. There was an attack on older people, who held Biblical beliefs, were patriotic and loved their country. These rioters went as far as entering nursing homes to attack the elderly.
So what event is on the calendar for next week that could cause such anger? Starting Monday October 12th , the Senate Judiciary Committee Chairman Lindsey Graham has formally scheduled the panel to start its days-long hearing for Judge Amy Coney Barrett's Supreme Court nomination.
I personally believe judgment has fallen on this country, and God is allowing this Perfect Storm to happen. Since Roe V. Wade passed in 1973 over sixty million babies have been slaughtered in this country. As a nation we are now collectively reaping the murder of innocence. God's hedge of protection is lifting. From a spiritual point of view next weeks hearing puts America in the crossroads. Do we continue to allow the genocide of babies or confirm the nomination of a pro-life Supreme Court nominee who will vote to overturn the abomination of Roe V. Wade? The nation is deeply divided over this issue of life and death and the spiritual will manifest into the physical realm as the riots become more violent beginning next week.
The next event in Pastor Coverstone's dream featured a hundred dollar bill as large as a flag being lowered and burning in one corner. People were crying because their God of money was being devalued. There was only about a third of the bill left. So the dollar in the dream lost two thirds of it's value. Yet others were celebrating that the dollar had died.
Small churches of devout followers of Jesus Christ began to pop up. And they were protected by bubbles of safety. Angels watched over these churches. This was the faithful core of the church that had not been compromised.
So as these events of chaos begin next week, God's true remnant church will rise up simultaneously. Encouraged by the Lord to continue standing up and praying there will be relentless attacks against them. This remnant stays faithful despite the persecution. In total there are only a few of these prayer warriors, but behind each one was a gate (enter by the narrow gate).
Dana witnessed puffed up pastors in expensive suits, who were preaching against the idea of persecution, and only promised health, wealth and prosperity. Their words were slurred like they were drunk. Their clothes came off and the rug was pulled out from them and money flew out of their pockets. It appears the downfall of the false prosperity preachers will coincide with the devaluation of the dollar.
Dana saw clowns in suits and they were pouring oil and grease in front of election venues and performing sinister skits to keep people from voting. Finally, there then appeared a billboard which said "Passover 2021 Big Things Are Coming For The World." And a white figure appeared and said "Do not stop bracing, for the storm will not pass until I stop the storm. So brace, brace brace yourselves. And don't look back."
Passover 2021 is March 27th thru April 3rd. Could Passover 2021 be the event known as the rapture or perhaps the start of the seven year tribulation? Time will tell…
The technology is in place for the mark for the beast. The proposed micro needle patch for delivery of the COVID-19 vaccine could be used as the platform mechanism of the mark. An economic reset could happen quickly, especially if the dollar is devalued sixty-six percent.And one world religion would coalesce once the anti-christ and false prophet make their appearance on the world stage to usher in the fifth age, aka Age of Aquarius.
Lee Austin is the author of "Morning Star's Tale" https://morningstarstale.com/
Before It's News®
is a community of individuals who report on what's going on around them, from all around the world.
Anyone can
join
.
Anyone can contribute.
Anyone can become informed about their world.
"United We Stand" Click Here To Create Your Personal Citizen Journalist Account Today, Be Sure To Invite Your Friends.