Anti-Gunners Breathe Collective Sigh of Relief After Supreme Court Decision
Friday, May 22, 2020 12:33
% of readers think this story is Fact. Add your two cents.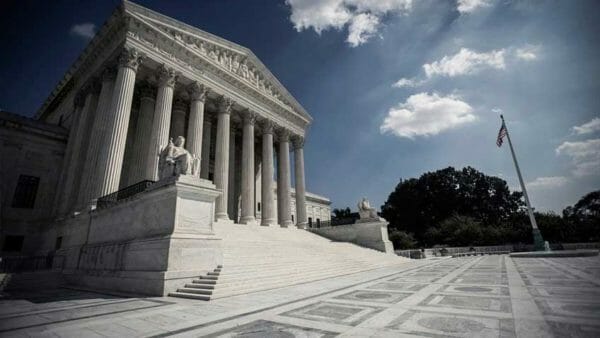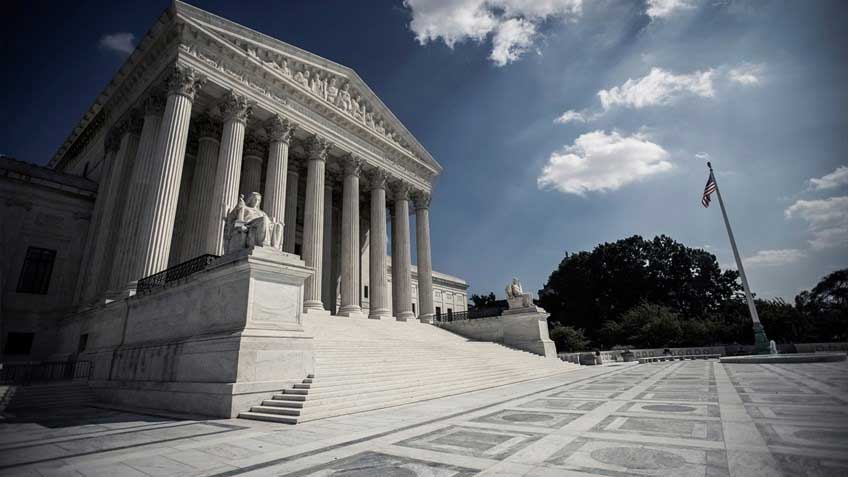 U.S.A. –-(AmmoLand.com)- The liberal wing of the High Court sided with Respondent in the New York City gun transport case. No surprise there. The liberal wing of the Court detests the Second Amendment.
Chief Justice John Roberts joined the liberal wing. Robert's vote gave the liberal wing of the Court—Ginsburg, Breyer, Sotomayor, and Kagan—the critical fifth vote needed to secure victory for the Anti-Second Amendment, Anti-Bill of Rights crowd. A huge disappointment, of course, but no surprise there either, unfortunately. The two-page majority opinion went unsigned.
Associate Justice Samuel Alito wrote a comprehensive and scathing thirty-plus page dissenting opinion. Associate Justice Clarence Thomas and Trump's first nominee to the Supreme Court, Neil Gorsuch, joined Justice Alito, in rebuking the majority's decision.
Oh! Let's not forget the legal opinion of President Trump's second nominee to the Supreme Court, Brett Kavanaugh.
The anti-Second Amendment, antigun crowd need not have worried itself over Associate Justice Kavanaugh, after all.
Associate Justice Kavanaugh joined Chief Justice Roberts and the liberal wing majority on behalf of the Respondent New York City. Kavanaugh's decision provided the Court's majority with a sixth vote. And that is odd! Kavanaugh did know, of course, that jurists, attorneys, academicians, and lay Americans would perceive his as intellectually dishonest; and justifiably so. That explains why Kavanaugh apparently felt the need to write a separate opinion at all; to clarify an odd finding that neither attorney, nor jurist, nor academician, nor layperson would have expected from him.
But, you would think that having bothered to draft a concurring opinion at all, Kavanaugh would have written a detailed exposition, setting out in particularity the reason or reasons for his unsettling and inapposite decision, having joined Roberts and the liberal wing of the Court. After all, the New York City gun transport case was, as most commentators assert, the first major Second Amendment case to come down the pike since the Supreme Court decided McDonald ten years earlier.*
Moreover, Kavanaugh tends to write detailed opinions, but he didn't do so here. That is out of character, especially since his decision in the Supreme Court case doesn't square with the sound and logical and observant and discriminating and comprehensive dissenting opinion he drafted in Heller II when he served as a Judge on the U.S. Court of Appeals for the District Columbia Circuit, a typical stepping-stone to an eventual seat on the U.S. Supreme Court. President George W. Bush nominated Kavanaugh to serve as an appellate judge in 2003.
Yet, Brett Kavanaugh's usual perspicuity, inclination, even fervor, for detailed exposition, is altogether lacking in the New York City case. Why is that do you suppose?
Justice Kavanaugh provided detailed commentary for his decision in Heller II—a major Second Amendment Circuit Court of Appeals case—but oddly provided no explanation for his decision here in the first major Second Amendment case to be decided by the High Court in a decade (with the possible exception of Voisine) and the first Second Amendment case Kavanaugh had an opportunity to decide once he sat as a Supreme Court Associate Justice.
Kavanaugh's shoddy and vacuous concurring is perplexing. It is also deeply disturbing and disconcerting since, both in form and in substance, Kavanaugh's concurring doesn't dovetail with his earlier prolific, well-reasoned dissent in Heller II.
The seditious Press, while, pointing to Justice Brett Kavanaugh's concurring merely echoes his pronouncements, but eschews doing any analysis of it, seemingly lacking all journalistic alacrity and curiosity. Why is that?
We will consider Brett Kavanaugh's odd concurring, in detail, in the next several AQ segments. We will deal with the ramifications of that concurring and what it may portend for our sacred Second Amendment right, in the 21st Century.
Is Brett Kavanaugh second-guessing his own jurisprudential methodology and philosophy of the Second Amendment? We do know that the jurisprudential leaning of Supreme Court Justices tends to evolve during the course of their tenure on the Court, but not with lightning speed as seems to be true of Justice Kavanaugh if the NYC case isn't to be dismissed as a mere anomaly.
But, then, is Justice Kavanaugh's concurring in the New York City gun transport case simply an isolated happenstance, an aberration, or is it an alarming and disheartening precursor of what we might expect from him in the future? We believe this to be a critical question, and, therefore, one worth investigating.
Actually, the New York City gun transport case wasn't the first Second Amendment case the high Court took up, since the 2010 McDonald decision. There was an earlier quasi Second Amendment case that the Court took up in 2015, five years after McDonald. The case is United States vs. Voisine.
The Arbalest Quarrel wrote about Voisine. We said:
"[Although] a salient issue in Voisine [United States vs. Voisine, No. 14-10154 (S. Ct. Dec. 17, 2015)] does involve the meaning to be given a word phrase in one particular section of a lengthy federal Statute, [n]onetheless, the Voisine case is the first Supreme Court case to be heard by the High Court that does impact the Second Amendment. [Justice Thomas made that point patently clear in his dissent in Voisine even if the Court's majority assiduously refrained from even invoking the words, 'Second Amendment.'] In fact, Petitioners did timely and properly raise a Second Amendment claim in their Briefs to the United States Court of Appeals for the First Circuit. And that claim was preserved, and that issue was ripe for review by the U.S. Supreme Court when it granted Petitioners' Writ of Certiorari. Moreover, while the Second Amendment issue was set forth with particularity as a salient issue in Petitioners' Brief, the Second Amendment claim was not set forth as an issue in the Government's own Brief in Opposition to the Brief of Petitioners. And the Government, in its Brief in Opposition to the Brief of Petitioners, addressed Petitioners' Second Amendment claim only perfunctorily, giving little thought to it, seemingly in deference to and happily therefor to the United States Court of Appeals for the First Circuit's treatment of it, for the First Circuit dismissed Petitioners' Second Amendment claim outright. United States vs. Voisine, No. 14-10154 (S. Ct. Dec. 17, 2015)."
You can read the entire opinion, as a PDF Document.
---
About The Arbalest Quarrel:
Arbalest Group created `The Arbalest Quarrel' website for a special purpose. That purpose is to educate the American public about recent Federal and State firearms control legislation. No other website, to our knowledge, provides as deep an analysis or as thorough an analysis. Arbalest Group offers this information free.
For more information, visit: www.arbalestquarrel.com.
The post Anti-Gunners Breathe Collective Sigh of Relief After Supreme Court Decision appeared first on AmmoLand.com.
Source:
https://www.ammoland.com/2020/05/anti-gunners-breathe-collective-sigh-of-relief-after-supreme-court-decision/
BeforeItsNews Announcements
Step 1: Get the Telegram App & Get Stories Direct to Your Phone or Computer Without Censorship! Get the Telegram App in the App Store or at 
Before It's News®
is a community of individuals who report on what's going on around them, from all around the world.
Anyone can
join
.
Anyone can contribute.
Anyone can become informed about their world.
"United We Stand" Click Here To Create Your Personal Citizen Journalist Account Today, Be Sure To Invite Your Friends.