How To Evaluate Travel Credit Cards
Thursday, July 2, 2020 20:50
% of readers think this story is Fact. Add your two cents.

WanderLearn with Francis Tapon, author of The Hidden Europe and Hike Own Your Own Hike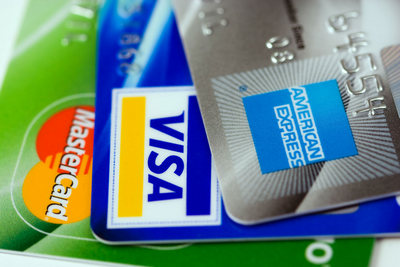 Guest Article By Susan Doktor
Whether you're planning on scaling Kilimanjaro or catching the magnificent view from the Monte Bianco massif, chances are your backpack is going to have some heft to it. From heat to hydration, there's a lot to take along when you set out to see the world's most breathtaking sights.
Experienced travelers meticulously select their gear to be lightweight as well as functional. But there's one thing you may want to pack won't add an ounce to your load: a travel credit card.
However, while featherweight in your pocket, travel credit card fees can seriously weigh you down. Is it a good idea to use one?
Let's look at some of the pros and cons together. Then you can make an informed decision on whether you can benefit from carrying one.
Carrying Cash: Proceed with Caution
You're going to need some cash in your wallet, of course. The Sherpa who guides you along the path to the peak of your dreams probably doesn't accept Apple Pay for his services. The bartender who pulls you a celebratory beer when you've landed on flat earth again would probably appreciate a cash tip in his local currency.
However, carrying cash comes with some risk. And with all that you've already invested in your trip, you don't want another big bite taken out of your budget.
An estimated 400,000 pockets are picked every day. Rome, Barcelona, and Prague are some of the most notorious countries for pickpocketing, but it's a good idea to limit the amount of cash you carry pretty much anywhere on the globe. Pickpocketing doesn't seem like a petty crime when the pocket is your own.
Then there's the issue of currency exchange.
When you're crossing borders, swapping one currency out for another can take up time you'd rather be spending gazing at the ceiling of the Sistine Chapel or windsurfing in Tarif. Exchange rates may be favorable or unfavorable when you go to swap currencies, but let's face it. They're always a little bit confusing. Carrying a travel credit card can alleviate these simple problems.
Credit Cards Come in Lots of Colors
The debit card you use at home could probably suffice while you're on the road, but of course, your spending will be limited by your available account balance. While it's usually a good idea to spend within your means, particularly in an emergency, you may want to spend more.
That's where a credit card can come in handy.
However, not all credit cards are equal in the eyes of the traveler. Basic credit cards don't always offer the same travel-friendly features that travel credit cards do.
For example, the best travel credit cards don't ding you with foreign transaction fees when you use them to pay for dinner or hotel bills abroad. They also make it cheaper to withdraw cash in the exact amount and currency you need fee-free. That can help solve that age-old traveler's dilemma: a sock drawer filled with bits of cash in meticals, pula, or Euros.
Travel credit cards can make travel more convenient and less expensive, for sure. However, many also offer benefits you'll enjoy after you've hung up your rucksack and settled into the easy chair in your family room. Discount dining is one that comes to mind. The right card can also help you fund your next voyage—something many of us start planning on the plane back home.
Still, most people are attracted to travel credit cards by the panoply of perks they offer, from preferred airline seating and waived baggage fees to a suite of alluring services at favorite hotels.
Are the perks worth it?
That's a complicated question. So let's dig into it.
APRs That Set off Alarms
Whether we're buying a new pair of hiking boots or a bunch of broccoli, comparison shopping is a way of life for most of us. The first thing you're likely to notice when you begin checking out travel credit cards is that they come with some very high-interest rates—may be much higher than any other card you have in your wallet. It's not unusual for travel credit cards to charge 25% on any balance you maintain.
The keyword in that sentence is balance, though.
Here's the most important rule of thumb in using a travel credit card: don't carry a balance. Ever. The only way to use a travel credit card economically is to pay your entire bill at the end of every billing cycle.
Nevertheless, that's not to say don't use your travel credit card for large purchases. Using your card to pay for high-ticket items is the way to earn the rewards you're after. Just be sure you're able to pay off those purchases at the end of the month. Otherwise, those rewards won't seem so…well, rewarding.
Parsing the Perks
There's a lot of sameness in the world of traditional credit cards. Not so with travel credit cards, which tend to have unique and often complicated reward structures. That's how travel credit card companies try to stand out from the crowd and compete for your business.
It may be tedious to compare each company's plan, but that's what you have to do to make sure you're signing up for the particular perks that are most meaningful to you and getting all the perks you have coming to you.
Therefore, the first question to ask yourself is what is it that you value most?
For example, if you're new to traveling and haven't banked a lot of frequent flyer miles, a card that rewards you with miles may be very attractive.
On the other hand, if you've been around the world a few times over, you may already have more miles than you need. Maybe you've already begun giving them away to friends and family. In that case, rewards that make travel more comfortable and convenient may hold greater appeal for you.
Membership in airline clubs, where you can relax while waiting for a connecting flight, is one popular reward. Some cards reward you with free or discounted travel insurance. It might be nice to know that, if the island that's on your travel calendar is ravaged by a hurricane, you can cancel your trip and recoup the cost of your airfare and any hotel deposits you may have paid.
Some travel insurance policies even offer Cancel For Any Reason (CAFR) coverage. Let's say your travel companion has to cancel due to a family emergency and you just don't want to travel alone. A CAFR policy would have you covered.
And speaking of travel buddies, some travel credit cards offer free companion tickets each year. Wouldn't it be great to have your girlfriend or granddaughter with you next time you set off for parts unknown? Travel is one of the most fun gifts to give, for both giver and recipient.
Keep an Eye on the Caveats
Assessing the personal value of individual rewards is the first step in evaluating reward structures. Some of those rewards may have direct or implicit monetary value and others will not.
Regardless, you're going to have to jump through some hoops to get them. How high are the hoops?
That varies from card to card and it's important to investigate the differences among them. The most common restriction that travel credit card companies place on earning rewards is a minimum purchase requirement. Not only may you have to charge a hefty sum to your card to collect your perks, but you may also have to do so in a limited amount of time.
Other companies limit the types of purchases that qualify towards rewards, including restricting you to purchases with a particular airline. That can be a problematic demand when you're searching for the lowest airfare and find it with an obscure air carrier that's unaffiliated with any travel credit card. Cards that restrict you to specific brands don't make my ten-best list. A credit card should give you flexibility, not limit it.
Bonus or Bull Hooey?
Another way travel credit card companies attempt to add customers to their ranks is by offering introductory bonuses. Some are in the form of cash, others in services, and still others in miles. The "what's meaningful to me?" question still applies. The "how high is the hoop?" question, too.
My recommendation: seek out a bonus offer that puts hard cash in your wallet, preferably immediately. A hundred bucks will buy a lot of beers in Botswana or perhaps a much-needed massage after a long trek.
Annual Fees: Expense or Benefit?
If high-interest rates and hoops aren't enough to deter you, why might you choose a card that has an annual fee?
Because the perks you get with the card might be worth it to you. You'll have to perform a cost-benefit analysis of the card to decide: how much is the fee and how much do you get in return. Some companies try to offset their annual fees by offering discounts or even free inflight services. Those can make a transcontinental flight less boring. If waiting in airport security lines is one of your pet peeves, you might enjoy the credit some cards give you toward paying for global entry or pre-check status.
A Work-Around for People Who Plan Ahead
Far be it from me to recommend imprudence. Still, if your heart is screaming "yes!" and your bank accounting is lamenting "no," there is a way to use a travel credit card to finance a trip you can't easily afford. It just takes some advanced planning and here's how you can do it.
There are many credit cards that offer 0%-interest introductory offers on balance transfers, sometimes for as long as 18 months. If you apply for one in advance of opening a travel credit card account, you may be able to take advantage of the perks without the pitfalls I mentioned earlier.
Go ahead and put your airline tickets and hotel deposits on your travel credit. Get your rewards. Then immediately transfer your travel credit card balance to your no-interest card. You'll have more time to pay off your travel expenses interest-free. But again, planning ahead is absolutely key if you want to use this strategy. Too many credit card applications in a short period of time can drag your credit score down. That could result in your being turned down for the perk-y travel card you want.
Therefore, be sure to space out your applications. That will give you plenty of time to not just dream, but also work out the details that will make your next adventure a smooth, memorable one.
Guest Article By Susan Doktor.
Source:
https://francistapon.com/Travels/Advice/How-To-Evaluate-Travel-Credit-Cards
Before It's News®
is a community of individuals who report on what's going on around them, from all around the world.
Anyone can
join
.
Anyone can contribute.
Anyone can become informed about their world.
"United We Stand" Click Here To Create Your Personal Citizen Journalist Account Today, Be Sure To Invite Your Friends.