General Flynn Calls for a Christian Nation Under GOD, Sending the Left and Deep State into Panic and Outrage. For it is a War of Good Against Evil
Sunday, November 21, 2021 17:45
% of readers think this story is Fact. Add your two cents.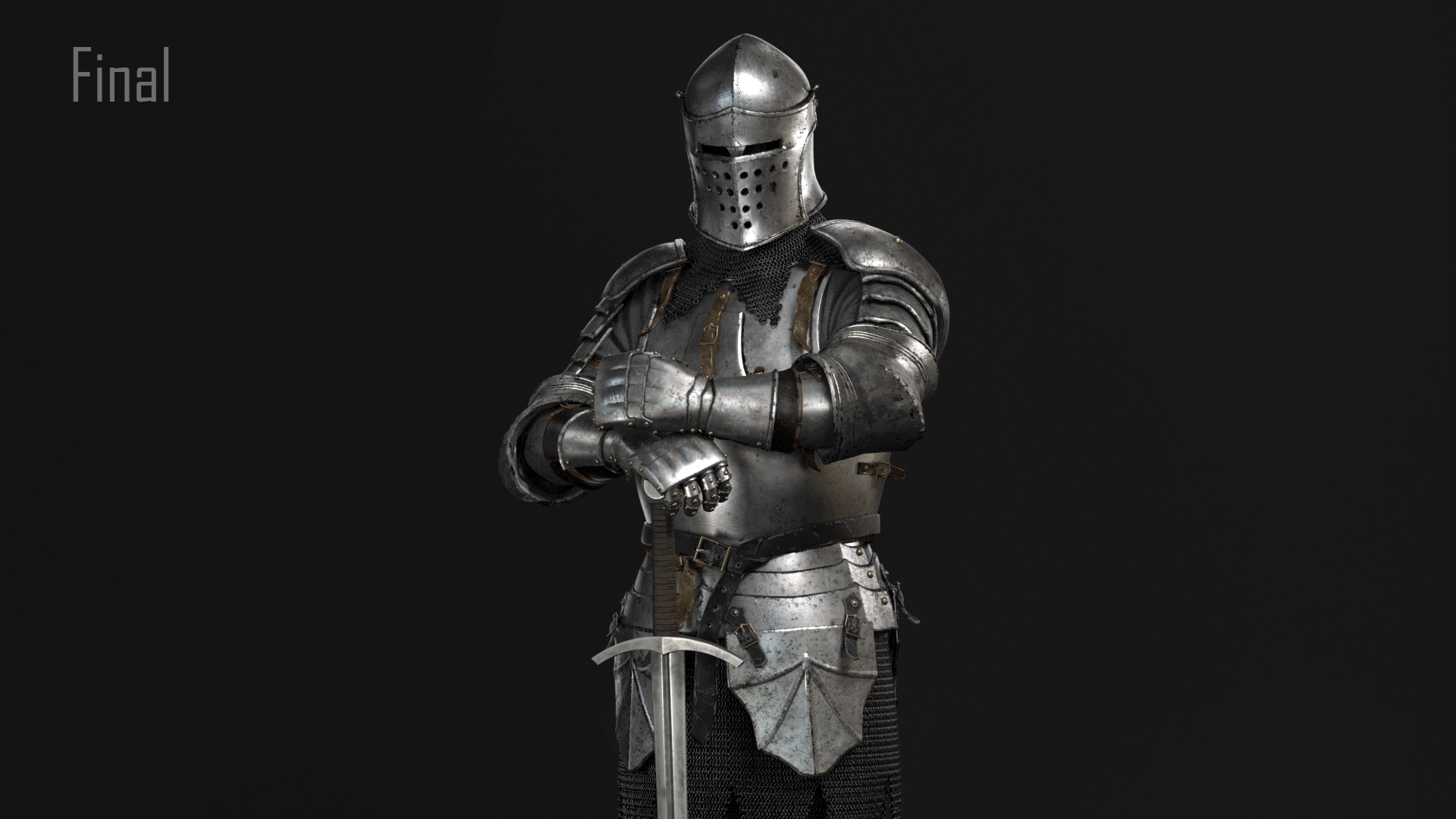 General Flynn Calls for a Christian Nation Under GOD, Sending the Left and Deep State into Panic and Outrage.
For it is a War of Good Against Evil
For Those Americans who Believe Politics and Religion should Not Mix, I Suggest You Go Study Revolutionary History
https://twitter.com/RonFilipkowski/status/1459658826425249798?s=20
THIS SIMPLE SATEMENT HAS THEM FREAKING OUT AND PUKING UP IN OUTRAGE. HA
The MSM News has Erupted in fits. Not Just Over General Flynn, but Everyone who has Spoken at the "Reawaken America Tour"
Every Dirty Lie and False4 Narrative they have Used in the Past to Attack and discredit our Anti-Globalist, America First Movement is now being Re-Weaponized.
MAKE NO MISTAKE- FREEDOM OF RELIGION IS GAURANTEED IN OUR CONSTITUTION
Yet, at the same time America WAS Founded as a Christian Nation.
That Foundation was one of the Greatest Strengths of America. that is why those who wish to Destroy America have sought from the very beginning to destroy Christianity.
It is the Moral Foundation within the Core Beliefs of Christians that Must Be corrupted to cause a state of weakness.
Though Freedom of Religion is Guaranteed, Satanism is Not a Religion.
There is No Way in Hell our Forefathers would have Allowed Satan Worshipers to Openly Proclaim that Abortions are to be Protected as Part of their Religion. Nor for them to Practice Satan Worship at all openly…
It is the Slow Degradation of our Nations Moral Foundation and Christian Beliefs that has allowed This Evil to Prosper.
The CABAL Push for a Lucifarian One World Religion have set Their Target on White Christians as Public Enemy Number One. Especially here in America.
The Freedom, Independence, Spiritual and Moral Strength of the American People Must be Destroyed for the One World Government and Religion to succeed.
Yes, it is a War between Good and Evil. But even beyond the spiritual Aspects, They must Do Away With our Unity and Moral Integrity to Win.
The Infiltration of Churches has been Underway for a Very Long Time.
They have corrupted the Teachings and Established a Deep State Foothold into Churches on a Massive Scale.
THUS, WE NOW HAVE WHAT IS KNOWN AS THE "DEEP CHURCH."
Churches have Sold out for Government Money and are Beholden to the Deep State through Their 501 C3 Tax Exempt Status.
Lucifarian New Age Religions Have Proliferated on a Massive Scale.
It is No Mistake our Government has allowed the Establishment of Satanism as a Legitimate Religion.
The Traitors Within our Government Are Satanists and Lucifarians.
The CIA Created the Counter Culture and Drug Culture as well. Our Government is the Drug Kingpin Behind the Illegal Drug Trade.
The War on Drugs has Always been a Joke. Like Always, our enemies are Playing Both Sides…
But you can Hear the Desperation in Their Attacks.
Because of the Great Awakening and our Growing Strength and Unity that if they can not stop us, They Are Doomed.
Ha, They are Immediately Gowing for the Jugular of Truth Warriors trying to Re-establish their False Narrative over Their Many Crimes-
False Flags, Election Theft, Plandemic-Vax Lies to Attack and Discredit our Movement.
Read the following articles with satisfaction and amusement
We have Found Their Weak Spot.
NOW IS THE TIME TO CALL THEM OUT AND RUB SALT INTO THEIR WOUNDS
@OratorBlog 11-21-2021
Michael Flynn calls for 'one religion' at event that is a who's who of the new Christian right MSN NEWS
While it made headlines thanks to former Trump national security adviser Michael Flynn urging the United States to "embrace one religion," the three-day event — the latest stop of the "Reawaken America Tour" — was remarkable in itself for its collection of election conspiracy theorists, such as My Pillow CEO Mike Lindell and Flynn, alongside Alex Jones of Infowars and anti-vaccine champion Sherri Tenpenny.
Attendance was filled out by QAnon believers and pro-Trump preachers and activists, all of whom periodically filled the air with chants of "Let's Go Brandon" — a workaround for an obscene anti-Biden chant.
The Reawaken America tour — which began in Tulsa in the spring of 2021 and ends in mid-January in Phoenix — is organized by Clay Clark, host of the Thrivetime Show podcast.
Speaking to the audience at Cornerstone, Flynn, who was subpoenaed recently by a House select committee investigating the Jan. 6 insurrection at the Capitol, said, "If we are going to have one nation under God, which we must, we have to have one religion. One nation under God, and one religion under God."
Jones, who was found liable on Monday for damages for spreading misinformation about the 2012 Sandy Hook school shooting in Connecticut, told a cheering crowd that the end-times prophecies of the Book of Revelation were playing out before their eyes and that they were living in the most important time on earth since Jesus walked the earth.
Christian nationalists seek a 'parallel' digital world to skirt the power of Big Tech
Jones added that he had come to Texas to interview Flynn and Patrick Byrne, the former CEO of Overstock.com, to lay out a "blueprint of victory for America over the New World Order."
"We are going to stand in their way and we've got God on our side," he said from the church's stage. "God Bless you all. Thank you for being here. God wins. God wins."
Cornerstone issued a statement distancing the church from the Reawaken American event.
"This past week, Cornerstone Church facilities were used by an outside organization," the statement read. "Cornerstone Church is not associated with this organization and does not endorse their views."
However, Cornerstone lead pastor Matt Hagee, son of founding pastor John Hagee, appeared at the event and gave a welcome, saying he was proud that attendees had decided to come. He reminded them of a Bible verse that urges people to choose life over death.
"And by being here, you have made the conscious decision to live in your faith rather than die in your fear," he said according to video of the event. "And I want to tell you how proud I am of that decision. So God bless you. Have a wonderful day. Welcome to Cornerstone Church."
Amanda Grace of Ark of Grace Ministries, which focuses on doling out online prophecies about current events, appeared onstage in a Jewish-themed prayer shawl to blow a ritual horn known as a shofar. The instrument, made from a ram's horn and traditionally used in Jewish worship, has become a staple of Pentecostal gatherings since being featured prominently in the Jericho March, a protest held after the 2020 presidential election and before Jan. 6.
Grace told the gathering that the shofar was a "spiritual weapon" that played part in great biblical victories like the battle of Jericho, where the city's walls fell down after the shofar was blown over a series of seven days. When the shofar is sounded, she said, God's power is unleashed.
"It's an announcement to the enemy that his stronghold is about to fall," she said. "Demons tremble at the sound of the shofar."
The Reawaken America Tour was in many respects a reprise of Bards Fest, a smaller-scale event held in September at a drive-in movie and events space in St. Louis, which combined Christian worship, nationalist rhetoric, election conspiracy theories and coronavirus vaccine resistance. As in St. Louis, Grace and other speakers were joined in San Antonio by Trump-backer and COVID-skeptic Greg Locke, a controversial Tennessee pastor recently banned from Twitter for sharing disinformation.
Locke has spoken at similar Pentecostal-themed God and country, anti-mask and anti-vaccine events, like America's Revival, held in Frisco, Texas, in August, where Lindell also promoted his election conspiracy theories.
The worship music in San Antonio was led by Sean Feucht, a Christian singer and failed candidate for California's state legislature who has traveled the country during the pandemic, holding concerts that flaunt local covid restrictions.
A former worship leader at Bethel, a charismatic California megachurch whose leaders promoted prophecies about Trump's reelection and criticized the state's approach to the pandemic, Feucht posted video of Jones shouting "God wins" as well as a selfie with Flynn on his social media.
Feucht is promoting a new movie called "Let Us Worship" that opens with news clips about the pandemic followed by images of worship events at a Nashville courthouse, on a beach, from a Portland, Ore., park and the streets of Minneapolis.
"There's a remnant rising across America," Feucht posted on social media, with his arm around Flynn.
— Religion News Service
Michael Flynn's call for 'one religion' in the US garners swift condemnation CNN
Former Trump national security adviser Michael Flynn's call for "one religion" in the US to win the battle of good versus evil has garnered sharp backlash from a range of critics.
Michael Flynn is wrong. Christians shouldn't mandate one religion for everyone in America. YAHOO NEWS
As I explained in Outreach Magazine, Christians are increasingly sorting themselves into churches that reflect their ideology.
Politics has always played a major role in religious identification, but now Christians are more actively disassociating and associating with churches based upon their political affiliations. This is primarily why once-fringe voices like Flynn, Stella Immanuel, Mike Lindell, Charlie Kirk and Lin Wood have been able to find significant followings in churches around the country.
As opposing or moderate voices leave and new members are attracted by a political alignment, churches are becoming less politically diverse and more vocally partisan.
(LAUGH OUT LOUD. LOOK AT THEM PANIC)
Critically, this is not a sort between patriotism versus Christianity. Often maligned, patriotism can be good and noble. Rather, this sort pits Christianity against Christian nationalism, a perversion of the faith that subverts its mission.
The rhetoric of the ReAwaken tour reeks of such Christian nationalism. It utilizes Christian ideas, language and spaces but submits these to nationalistic ends. By identifying America as God's chosen nation and calling for a religious establishment, Flynn and others offer a gospel mission that is a distorted caricature of the one to which Christians are called.
The genius of religious liberty
Michael Flynn is wrong. Christians shouldn't mandate one religion for everyone in America. USA TODAY
Michael Flynn Demands 'One Religion Under God' At Far-Right Rally Trump's former national security adviser called for the nation to have a single religion. HUFFINGTON POST

Before It's News®
is a community of individuals who report on what's going on around them, from all around the world.
Anyone can
join
.
Anyone can contribute.
Anyone can become informed about their world.
"United We Stand" Click Here To Create Your Personal Citizen Journalist Account Today, Be Sure To Invite Your Friends.