Story Views

Now:
Last Hour:
Last 24 Hours:
Total:
Christmas Eve Surprise? Bulgarian Officer Claims Ukraine-Russia War Starts December 24th
Thursday, December 20, 2018 23:33
% of readers think this story is Fact. Add your two cents.

Christmas Eve Surprise? Bulgarian Officer
Claims Ukraine-Russia War Starts
December 24th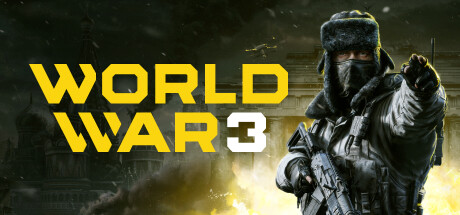 (Note :The tag along video player and/or randomly inserted ad blocks are not part of this article. They are aggravating and a hindrance to the continuity of the article. I apologize for the aggravation. I have no control over their placement in the body of this article.)
Published on Dec 20, 2018
Christmas Eve Surprise? Bulgarian Officer Claims Ukraine-Russia War Starts December 24th SUPPORT TRUNEWS: http://tru.news/2ps3OL2 TruNews on Facebook: https://www.facebook.com/trunews/ TruNews on Twitter: https://twitter.com/trunews TruNews on Spreaker: http://www.spreaker.com/user/trunews TruNews on SoundCloud: https://soundcloud.com/trunews TruNews RSS Feed: https://www.trunews.com/feed
---
Senators Demand U.S. Take Action Against
Russia in Black Sea
Russian politician claims any fleet that attempts to violate international law will be sunk.
A bipartisan group of more than 40 senators introduced a resolution that calls on President Donald Trump to take action against Russia on a number of fronts that passed .
The bill introduced Wednesday afternoon was co-authored by Sens. Ron Johnson (R-Wis.) and Dick Durbin (D-Ill.) and had 13 other original co-sponsors from both parties. It calls for a "prompt multinational freedom of navigation operation in the Black Sea" and urges "cancellation of the Nord Stream 2 pipeline" project in Europe.
It opens by laying out their justification for the demands:
"Whereas, in late February 2014, the Russian Federation invaded and illegally occupied Ukraine's Crimean peninsula, in full contravention of the United Nations Charter and the Helsinki Final Act, which condemn the threat or use of force as means of altering international borders;
"Whereas the Russian Federation's attempted illegal annexation of Crimea is also a direct violation of its pledges as a signatory to the 1994 Budapest Memorandum on Security Assurances to respect Ukraine's sovereignty and existing borders and to refrain from the threat or use of force against Ukraine;
"Whereas the inclusion of the United States and the United Kingdom as signatories to the Budapest Memorandum was essential in order to provide Ukraine the security assurances needed to give up its nuclear arsenal;
"Whereas, on November 25, 2018, military forces of the Russian Federation attacked and seized three Ukrainian Navy vessels and their crews as they attempted to transit the Kerch Strait between the Black Sea and the Sea of Azov;
"Whereas the Government of the Russian Federation still has not released the Ukrainian crew members or returned the Ukrainian ships that were seized illegally;
"Whereas European Commissioner Julian King stated that the Government of the Russian Federation launched a disinformation campaign over a year ago designed to paint Ukraine and NATO as provocateurs in the Kerch Strait;
"Whereas, as part of the Russian Federation disinformation campaign, Russian state media outlets spread demonstrable falsehoods, including claims that Ukraine was dredging the Kerch Strait seabed to facilitate the stationing of a NATO fleet, that Ukraine had intentionally infected the sea with cholera, and that Ukrainian and British clandestine services were conspiring to destroy the Kerch Strait bridge with a nuclear weapon;
"Whereas the United States has important national interests in the Black Sea region, including the security of three NATO littoral states, the promotion of European energy market diversification by ensuring unfettered European access to energy exporters in the Caucuses and central Asia, and combatting use of the region by smugglers as a conduit for trafficking in persons, narcotics, and arms;
"Whereas the Nord Stream 2 pipeline is a proposed underwater natural gas pipeline project that would provide an additional 55,000,000,000 cubic meters of pipeline capacity from the Russian Federation to the Federal Republic of Germany through the Baltic Sea;
"Whereas the Russian Federation's state-owned oil and gas company, Gazprom, is the sole shareholder of the Nord Stream 2 project; Whereas, in 2017, there was spare capacity of approximately 55,000,000,000 cubic meters in the Ukrainian gas transit system;
"Whereas Gazprom cut off natural gas exports to Europe via Ukraine in 2006, and again in 2009, over supply and pricing disputes with Ukraine's state-owned oil and gas company, Naftogaz;
"Whereas transit of Russian natural gas to Europe via Ukraine declined precipitously after the completion of Nord Stream 1 in 2011, falling from 80 percent to between 40 and 50 percent of Russia's total exports to Europe;
"Whereas, in 2017, Russian gas accounted for 37 percent of Europe's natural gas imports, an increase of 5 percent over 2016;
"Whereas, on December 12, 2018, the European Parliament overwhelmingly passed a resolution condemning both the Russian Federation's aggression in the Kerch Strait and the construction of the Nord Stream 2 pipeline; and
"Whereas, on December 11, 2018, the United States House of Representatives passed a resolution calling upon the European Union to reject the Nord Stream 2 pipeline and urging the President to use all available means to promote energy policies in Europe that reduce European reliance on Russian energy exports."
However, the resolution constitutes a clear infringement upon the constitutional separation of powers between the Executive and Legislative branches as it relates to foreign policy and military strategy. The White House has not yet responded to the legislation, which features the following 10 key provisions:
• calls upon the President to work with United States allies to promptly lead a robust multinational freedom of navigation operation in the Black Sea to help demonstrate support for internationally recognized borders, bilateral agreements, and safe passage through the Kerch Strait and Sea of Azov and to push back against excessive Russian Federation claims of sovereignty;
• calls upon the North Atlantic Treaty Organization to enhance allied maritime presence and capabilities, including maritime domain awareness and coastal defense in the Black Sea in order to support Freedom of Navigation Operations and allied interests;
• urges the President to use the authority provided under section 1234 of the National Defense Authorization Act for Fiscal Year 2018 to enhance the capability of the Ukrainian military;
• urges the President, through the Departments of State and Defense, to provide additional security assistance to Ukraine, especially to strengthen Ukraine's maritime capabilities, in order to improve deterrence and defense against further Russian aggression;
• reiterates that the President is required by statute to impose mandatory sanctions on the Russian Federation under the Countering America's Adversaries Through Sanctions Act;
• stresses that sanctions against the Russian Federation are a direct result of the actions of the Government of the Russian Federation and will continue and increase until there is an appropriate change in Russian behavior;
• calls upon United States allies and partners in Europe to deny Russian Navy vessels access to their ports to resupply and refuel;
• notes the resolution passed by the House of Representatives on December 11, 2018, calling on European governments to cancel the Nord Stream 2 pipeline and urging the President to support European energy security through a policy of reducing reliance on the Russian Federation;
• applauds and concurs with the European Parliament's December 12, 2018, resolution condemning Russian aggression in the Kerch Strait and the Nord Stream 2 pipeline, calling for the pipeline's cancellation due to its threat to European energy security, and calling on the Russian Federation to guarantee freedom of navigation in the Kerch Strait; and
• urges the President to continue working with Congress and our allies to ensure the appropriate policies to deter the Russian Federation from further aggression.
In a statement that followed the resolution's introduction on the Senate floor, Johnson said:
"The United States and our allies need to rapidly counter Russia's military aggression in the Kerch Strait with strong and resolute action. Assembling a multinational freedom of navigation operation in the Black Sea to help ensure safe passage into the Sea of Azov, combined with cancellation of the Nord Stream 2 pipeline is exactly the kind of response Putin needs to see."
Beyond the unconstitutional nature of the proposed resolution, it may also serve as the ignition source for lighting the powder keg that is the Black Sea region. Earlier Wednesday, Ukrainian National Security and Defense Secretary Oleksandr Turchynov said his government is planning to send a new fleet of its naval vessels through the Kerch Strait to challenge Russia's claims to the Crimea Peninsula:
"I believe that this issue cannot be delayed. We also offer our partners to take part in this passage from the Ukrainian Black Sea ports to the Ukrainian ports on the Azov coast. We will invite representatives of the [Organization for Security and Cooperation in Europe] and other international organizations to be present on our ships in order to prove to the whole world that Ukraine and its seamen do not violate any laws and international rules."
Turchynov is more famous for his comments about using a nuclear bomb to blow up the Russian bridge that now spans the Kerch Strait, linking the Crimean Peninsula with the rest of Russia.
Following his new statements, however, Russian Foreign Minister Sergei Lavrov told reporters in Moscow that Ukrainian President Petro Poroshenko was preparing a new "provocation" at the end of this month on the border with Russia. That was then followed by additional comments from Russian Sen. Franz Klintsevich:
"The Kerch Strait is ours. Crimea is ours. There is international law. Based on this, border guards of the Federal Security Service of Russia will act …
"We understand that the sailors who will go, the military, and maybe someone from foreigners will go with them, will pass according to the laws and principles dictated by our border guards. If they arrange a provocation and try to ignore the commands, they will be sunk."
Last week, Rusvesna, a Russian newspaper, reported that the Ukrainian armed forces were preparing to attack pro-Russian separatist forces in the Donetsk region of eastern Ukraine, identifying the Azov port city of Mariupol and the border city of Lugansk as potential targets. The report quoted a news panel hosted by Zvezda TV in Russia, which cited an unnamed Bulgarian Defense Ministry source that it said had been independently verified.
Rusvesna claimed the Bulgarian officer serves on the General Staff of the Bulgarian Armed Forces, and that he said the Ukrainians would be joined by "a large assault force of Western military leaders" in an operation that would commence on Dec. 24. The report also quotes the source as saying the invasion force would be armed with Stinger shoulder-fired anti-aircraft missiles when they attack Mariupol.
The Bulgarian official claims military commanders have been forbidden from taking vacation during the period of Dec. 15-Jan. 1 because they will be involved in some actions to transfer technology and information. The reporter claimed the officer came forward because he does not want a war to happen.
The Bulgarian officer claims he received this information because Ukraine gave all NATO members an advanced warning, as a way to stay in the good graces of those countries. Another commentator on the program added that according to his sources the Ukrainian Army has already positioned 80,000 soldiers and 50 tanks in the Donetsk region, which includes Mariupol.
It has also been reported this week that a British naval vessel, HMS Echo, made a port of call in Odessa on the Black Sea ahead of drills that will be held with the Ukrainian navy. Under the Montreaux Convention, the warship—dubbed a spy ship by some Russian media outlets—is allowed to be in the region for only 21 days.
However, Echo's sister ship, HMS Enterprise, is standing by to cross into the Black Sea and take its place.
There is concern on both sides, however, that Poroshenko, who is lagging far behind in recent election polls, may trigger a shooting war with Russia in a bid to remain in power. His current declaration of martial law is set to expire soon, and that will coincide with the official start of the election campaign.
(Photo Credit: MC2 William Jamieson/U.S. Navy)
---
Content Contributed By —
TruNews Team
End of article.
---
Note:
I do not necessarily endorse any products or services mentioned in these videos, on this web site or in any subsequent written material by the original authors of the presented material or this web site. I do not condone the use of any type of "inserted" advertising or p/u players into the body of an article, that is the site owner's practice, not mine. I do not intend to, nor do I, derive any profits or income from posting this material.
I may not agree with everything presented in this material , however I have probably found that there is sufficient valuable information to justify bringing it forward for you to sift through in order to expand your awareness and to trigger your desire to dig deeper to learn more about the subject matter presented.
My posts are not meant to be polished works of art, they are more utilitarian, meant to be a gathering of data/info loosely pulled together to become a starting point for further investigation and research. Consider it more like semi-processed mined dirt, something still requiring further sifting to extract it's wealth.
I present this material for informational, research and educational purposes only. It is not my intent to maliciously attack nor offend anybody (unless you are a Luciferian Swamp Dweller), so please develop a thicker skin, realize it is not my intent to insult, forgive me, shed it like water off a duck's back and move on, a better person. The material is presented for your edification, you filter as you see fit according to your perspective. May God's blessings and wisdom be upon you.
Check out the life changing BeforeitsNews natural health products! Join our affiliate program to earn with them too!
APeX
- Far superior to colloidal silver in destroying viruses, bacteria and other pathogens. See the videos and 50 page report!
Ultimate Curcumin
- Most powerful natural pain relief you can buy. Reduce inflammation, depression, arthritis and so much more!
Supreme Fulvic
- Nature's most important supplement! Read our amazing testimonials and experience vivid dreams again!
MitoCopper
- First bioavailable copper cleans up your blood from pathogens and gives you more energy! Watch all videos on our website!

Prodovite - The Secret To Healing is in the Blood! Our nutrition is absorbed in 5 minutes! See the proof!