Story Views

Now:
Last Hour:
Last 24 Hours:
Total:
Roger Stone the Scapegoat to Help Cover-up Seth Rich Murder over 44,053 Emails Given to WikiLeaks: Capt. Dave Bertrand, Ret. +Videos
Monday, January 28, 2019 12:36
% of readers think this story is Fact. Add your two cents.

BERTRAND DAILY REPORT The War For Your Mind & Soul Continues
By Capt. Dave Bertrand, Ret.
Friends and Associates:
I'm no fan of Roger Stone, but what is extremely critical about the FBI's Hollywood Raid is the simple fact….the Deep State / Hillary Clinton and the DNC need 'cover' to hide the truth about who really murdered Seth Rich.
The Seth Rich murder is key to EVERYTHING happening now……
Mueller is just the Democrat Communist Party 'clean-up man' for the coming 2020 elections of which the witch herself (HRC) intends to run. Mueller is clearing the way by keeping anyone and everyone of Trump's associates busy financially in court and providing media with the tools to do just that !
Those informed know there is "No Collusion" but 'Process Crimes' are easy to adjudicate and (most) anyone that has to appear before Mueller's kangaroo hearings can easily be found guilty.
NORMALLY……a 'Process Crime' requires a simple notification for the defendant to 'turn-themselves-in' by a specified time and day.
Not the case lately by the Mueller team, because 'optics' are everything and media coverage is essential in paving the way for a Democrat win in 2020. Relying on the stupidity of the population, the narrative about "Russian Collusion" is then stamped on everyone's forehead….again and again until 2020.
"CNN White House correspondent Jeff Zeleny said Sunday on CNN's "Inside Politics" that Clinton told people "as recently as this week" that she isn't "closing the doors to the idea of running in 2020."
Who runs the FBI (behind the scene) is NOW in question, regardless of Trump's appointment of Christopher Wray….selected to bring honesty and integrity to the besieged FBI after top leadership took a major hit for going political on Trump. Wray in a recent statement about the shutdown has angered him to no avail…
"It takes a lot to get me angry, but I'm about as angry as I've been in a long, long time," Wray said
Was that the reason why the FBI staged a Hollywood style raid on Roger Stone??
If we look back at a few famous FBI Hollywood Raids, we don't have to look back very far to the massive build-up of FBI operations in Burns Oregon over the Bundy's (occupation) of the Malheur Wildlife Reserve, far less threatening than Obama and Hillary's 'Occupy Wall Street.'
But never the less….the FBI showed-up to Burns Oregon, like they did at Roger Stone's home this past week, and as the Wildlife Refuge Occupation was gaining support by Americans, it ultimately resulted in the shooting death of Lavoy Finicum and a lying FBI agent discovered later during the hearings. What was that all about??
The protest sit-in by the Bundy's was about the 'double jeopardy' sentencing to prison of a rancher (and son) with acres of land the government wanted (Uranium), which the rancher refused to be intimidated and it was at the time when Hillary Clinton was selling-off Uranium to the Russians via a Canadian firm.
We can never forget the FBI Hollywood Operation 'Ruby Ridge' over a [sold] sawed-off shotgun by Randy Weaver, the result?? All acquitted and one dead mother holding her baby and her young son shot in the back….FBI sniper promoted…..and get this!! The pending new AG Barr provided cover for the FBI snipers!
"After Randy Weaver, an outspoken white separatist living on a mountaintop in northern Idaho, was entrapped by an undercover federal agent, U.S. marshals trespassed on Weaver's land and killed his 14-year-old son, Sammy. The following day, FBI sniper Lon Horiuchi killed his wife, Vicki, as she was standing in the cabin doorway. Horiuchi had previously shot Randy Weaver in the back after he stepped out of the cabin. The suspects were never given a warning or a chance to surrender and had taken no action against FBI agents. Weaver survived."
So….who is behind the latest FBI Hollywood Drama Raid on Roger Stone and why??
If it was Director Wray that gave the order, or some lower level commander in Florida, an investigation is forthcoming (by who or what agency?). No way anything will happen because there are two governments in the U.S. at odds with each other….
It's all about the big cover-up of why Seth Rich was murdered and has EVERYTHING to do with indicting Roger Stone (to take the heat) for Seth Rich's patriot action as a DNC staffer to turn-over 44,053 emails to Julian Assange that CAN bring down the House !
Mueller is under orders to squeeze Roger Stone of all his finances, property and freedom to say and [confirm] that he knew that Julian Assange got the emails from Russia and colluded with Trump over the release of those emails that stopped the Hillary Clinton presidency in its tracks….
They ain't done by a long shot….therefore, what is worse than a NAZI? A former POTUS and Democrat Communist NAZI that hides in a D.C. bunker and is planning and scheming to bring Hillary Clinton to power.
—Dave Bertrand
---
"We are stronger together when we have a bipartisan, even non-partisan foreign policy that protects our country and that provides a kind of steady, strong, smart leadership that the rest of the world expects from us."
—Hillary Clinton
---
THE CAPTAIN Official Trailer (2018) Nazi Germany World War II Movie HD (Together We Are Strong)
Video shows FBI arrest Roger Stone at his house (NAZI Drama at Work)
---
Murdered DNC Staffer Seth Rich Shared 44,053 Democrat Emails With WikiLeaks: Report
By Tyler Durden / ZeroHedge
For the past several months, Democats have based their "Resist 45″ movement on unsubstantiated assertions that the Trump campaign coordinated with Russian intelligence officials to undermine the 2016 Presidential Election thereby 'stealing' the White House from Hillary Clinton. Day after day we've all suffered through one anonymously sourced, "shock" story after another from the New York Times and/or The Washinrgton Post with new allegations of the 'wrongdoing'.
But, new evidence surfacing in the Seth Rich murder investigation may just quash the "Russian hacking" conspiracy theory. According to a new report from Fox News, it was former DNC staffer Seth Rich who supplied 44,000 DNC emails to WikiLeaks and not some random Russian cyber terrorist, as we've all been led to believe.
According to Fox News, though admittedly via yet another anonymous FBI source, Rich made contact with WikiLeaks through Gavin MacFadyen, an American investigative reporter and director of WikiLeaks who was living in London at the time. According to Fox News sources, federal law enforcement investigators found 44,053 emails and 17,761 attachments sent between DNC leaders from January 2015 to May 2016 that Rich shared with WikiLeaks before he was gunned down on July 10, 2016.
The Democratic National Committee staffer who was gunned down on July 10 on a Washington, D.C., street just steps from his home had leaked thousands of internal emails to WikiLeaks, law enforcement sources told Fox News.

A federal investigator who reviewed an FBI forensic report detailing the contents of DNC staffer Seth Rich's computer generated within 96 hours after his murder, said Rich made contact with WikiLeaks through Gavin MacFadyen, a now-deceased American investigative reporter, documentary filmmaker, and director of WikiLeaks who was living in London at the time.

"I have seen and read the emails between Seth Rich and Wikileaks," the federal investigator told Fox News, confirming the MacFadyen connection. He said the emails are in possession of the FBI, while the stalled case is in the hands of the Washington Police Department.
Then, on July 22, just 12 days after Rich was killed, WikiLeaks published internal DNC emails that appeared to show top party officials conspiring to stop Bernie Sanders from becoming the party's presidential nominee. As we've noted before, the DNC's efforts to block Sanders resulted in Debbie Wasserman Schultz resigning as DNC chairperson.
These new revelations seem to be consistent with the findings of Rod Wheeler, a former DC homicide detective and Fox News contributor, whose private investigation firm was hired by Rich's family to probe the case.
"My investigation up to this point shows there was some degree of email exchange between Seth Rich and WikiLeaks," Wheeler told Fox News. "I do believe that the answers to who murdered Seth Rich sits on his computer on a shelf at the DC police or FBI headquarters."

"My investigation shows someone within the D.C. government, Democratic National Committee or Clinton team is blocking the murder investigation from going forward," Wheeler told Fox News. "That is unfortunate. Seth Rich's murder is unsolved as a result of that."

The botched robbery theory, which police have pursued for nearly a year, isn't panning out, Wheeler said. Two assailants caught on a grainy video tape from a camera posted outside a grocery mart, shot Rich twice in his back, but did not take his wallet, cell phone, keys, watch or necklace worth about $2,000.
As you'll recall, Rich's death has been shrouded in mystery from the start as he was reportedly shot from behind in the wee hours of the morning but was not robbed of the nearly $2,000 worth of cash and jewelry on his body at the time.
Rich had been at Lou's City Bar a couple of miles from his home until about 1:15 a.m. He walked home, calling several people along the way. He called his father, Joel Rich, who he missed because he had gone to sleep. He talked with a fraternity brother and his girlfriend, Kelsey Mulka.

Around 4:17 a.m., Rich was about a block from his home when Mulka, still on the phone with him, heard voices in the background. Rich reassured her that he was steps away from being at his front door and hung up.

Two minutes later, Rich was shot twice. Police were on the scene within three minutes. Rich sustained bruising on his hands and face. He remained conscious, but died at a nearby hospital less than two hours later.
Shortly thereafter, Julian Assange implied that Seth Rich was, in fact, a source for WikiLeaks and offered a $130,000 reward for information leading to his killer.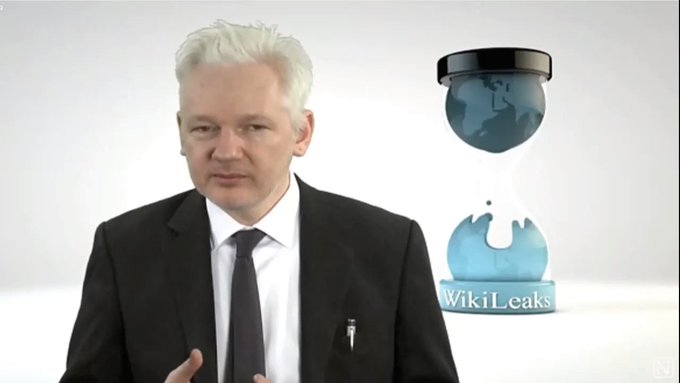 Julian Assange heavily implies Seth Rich was DNC leaker… http://ibankcoin.com/zeropointnow/2017/03/29/smoking-gun-obama-defense-deputy-slips-up-on-live-tv-reveals-spying-on-trump-team-and-leaking-of-intel/ …
99 people are talking about this
Per the Washington Examiner, Rich's family issued the following statement, via a 'spokesman', regarding the recent Fox News reports saying they have seen no evidence of the alleged emails between Seth Rich and WikiLeaks:
"As we've seen through the past year of unsubstantiated claims, we see no facts, we have seen no evidence, we have been approached with no emails and only learned about this when contacted by the press," the statement said. "Even if tomorrow, an email was found, it is not a high enough bar of evidence to prove any interactions as emails can be altered and we've seen that those interest in pushing conspiracies will stop at nothing to do so."

"We are a family who is committed to facts, not fake evidence that surfaces every few months to fill the void and distract law enforcement and the general public from finding Seth's murderers.The services of the private investigator who spoke to the press was offered to the Rich family and paid for by a third party, and contractually was barred from speaking to press or anyone outside of law enforcement or the family unless explicitly authorized by the family."
But, as WikiLeaks noted, the family's "spokesman" is none other than Democrat crisis PR consultant Brad Bauman.
Seth Rich's new "family spokesman" is Brad Bauman a professional Democrat crisis PR consultant with the Pastorum Group.
8,220 people are talking about this
Seems that not everyone within the FBI is on board with the "Russian hacking" narrative and are finally starting to come forward.
Finally, we find it 'shocking' that while the New York Times, Washington Post, CNN, etc are all too eager to regurgitate each others anonymously sourced stories that are critical of Trump, not a single one of them had a single reference of this Fox News bombshell on their website at the time this article was published.
https://www.zerohedge.com/news/2017-05-16/murdered-dnc-staffer-seth-rich-shared-44000-emails-wikileaks
---
From the Desk of Capt. Dave Bertrand (Ret.) Your Comments Are Welcomed and Can Be Published Unless You Specify otherwise.
Retired Int'l Freight Captain (DC-8 & B-727), Former (State) Law Enforcement, U.S. Customs (UC) Sector 5, Vietnam era Veteran (Korea), Embry Riddle Aeronautical University & University of Alaska (Undergraduate), Interests include Border Security, 9/11 Conspiracy, Government Corruption, New World Order, Freedom vs Communism, Secret Space Programs & UFO Encounters, Aviation, and Enjoy Living Off-The-Grid.
Read Past Bertrand Daily Reports: https://beforeitsnews.com/v3/search/?q=dave+bertrand&sa=