Story Views

Now:
Last Hour:
Last 24 Hours:
Total:
Shocker! "Real Picture" of Jesus Christ Emerges--and It's Nothing Like You've Ever Imagined! (Photos and Videos)
Monday, May 12, 2014 12:59
% of readers think this story is Fact. Add your two cents.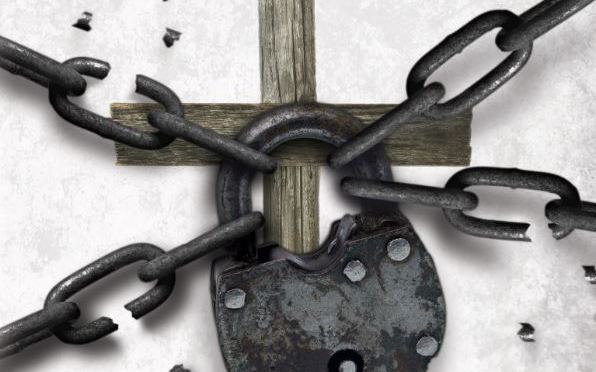 But wait! Before we get into 'what is said to be the real image of Jesus, let me first provide you with some insightful information that will forever change the way you view every false image of Jesus you come across. It is imperative that you are aware of these things, and so that is why I would like for you to read this first!
Not only has a picture of Jesus that looks nothing like the Jesus we have always been accustomed to been circulating the internet for some time now, but the common "Jesus" image originated decades ago when Leonardo da Vinci had an intimate relationship with Cesare Borgia, the son of Rodrigo Borgia, who later became known as Pope Alexander VI. Under the authority of the Catholic Church Elite, Pope Alexander VI had his son's picture put out as Jesus Christ in the Western World.
What Does Jesus REALLY Look Like? You WILL Be Surprised!
Cesare Borgia hired Leonardo da Vinci as a military architect and engineer, and that is when they instantly became lovers. Cesare had sex with his own sister Lucrezia, and also murdered his brother Giovanni in 1497. Ironically, the Catholic Church gave their consent to this man to allow this picture of "Jesus" (who was really Cesare Borgia) to be put up and portrayed as Jesus Christ in order to deceive the whole world! Most people are also unaware that there was a competition during the Renaissance period between Leonardo da Vinci and Michelangelo. The game was to see which of the two could impress the king by creating a new image of the king's son in order to deceive the world. Leonardo da Vinci won the competition.
But the question is, what was it exactly they wanted to deceive the whole world with? And why?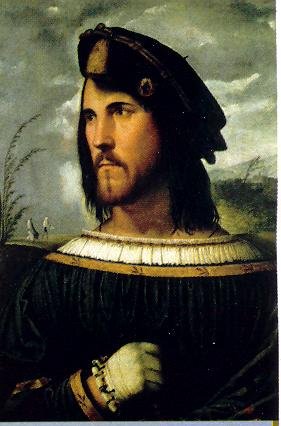 Cesare Borgia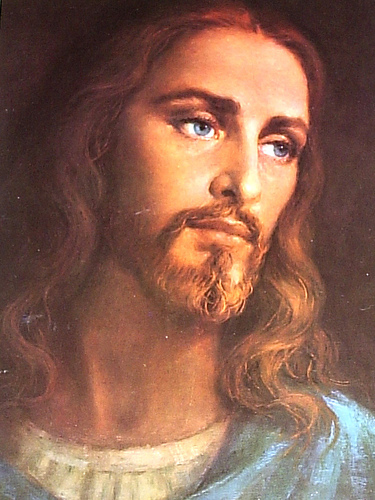 There seems to be varying opinions and controversy over the following in articles all over the internet: The original King James Bible of 1611 included the Apocrypha. However, in 1928 under the Vatican, they agreed to remove 14 books from the King James Bible. It is speculated that the reason they did this was because they discovered that one of the apocryphal books titled, The Wisdom of Solomon, written thousands of years before they portrayed this false image as the Christ, prophesied not only their very act, but their very reason too! It is further said that the Roman Catholic Church therefore removed it so that the people would be unable to recognize the deception!
I am unsure of the authenticity of the above statement, as I found many articles claiming it as factual, and just as many articles stating otherwise. According to some articles, Martin Luther was Catholic and began the reform for the protestant church. Martin Luther was a Catholic Monk. So thist statement appears correct. However, the Catholic heirarchy disagreed with some of his teachings and practices and therefore rejected him as a Catholic. Thus, there was a great divide within the Catholic church regarding the Apocryphical books due to Martin Luther, which resulted in him being excommunicated! So, I am uncertain as for the true motive of the Apocryphal books being removed and am unable to say with absolute certainty any opinion in relation to the Apocrypha and the reason why they were removed.
See Here:
An Exclusive You Have To See: The Last Frontier of Free Press Is Here! No More Censorship, Unlike YouTube and Others!
Martin Luther was born into Roman Catholicism in the small town of Eisleben, near modern Berlin in Germany. His parents were Hans and Margarethe Luther, middle-class peasant laborers. His father, a miner, worked hard to ensure a proper education for his son, and by age 21 Martin Luther held a Master of Arts degree from the University of Erfurt. Following Hans' dream for his son to become a lawyer, in 1505 Martin began to study law. But later that year, while traveling through a terrible thunderstorm, Martin had an experience that would change the course of his future. Fearing for his life when a lightening strike narrowly missed him, Martin cried out a vow to God. If he survived he promised to live as a monk. And so he did! To the strong disappointment of his parents, Luther entered the Augustinian Order at Erfurt in less than a month's time, becoming an Augustinian friar.
In 1514 Luther began to serve as a priest for Wittenburg's Castle Church, and people flocked to hear God's Word preached like never before. During this time Luther learned of the Catholic Church's unbiblical practice of selling indulgences. The Pope, according to his discretion from the "treasury of merits from the saints," sold religious merits in exchange for building funds. Those who purchased these indulgence documents were promised a reduced punishment for their sins, for the sins of departed loved ones, and in some cases, total forgiveness from all sin. Luther publicly objected to this dishonest practice and abuse of church power. CLICK HERE TO READ MORE
The below passages from the Wisdom of Solomon, one of the books of the Apocrypha, are noteworthy in that they seem to support the claim of this particular cover-up. They are as follows:
Wisdom of Solomon 14:8 – But that which is made with hands is cursed, as well it, as he that made it: he, because he made it; and it, because, being corruptible, it was called god.
Wisdom of Solomon 14:9 – For the ungodly and his ungodliness are both alike hateful unto God.
Wisdom of Solomon 14:10 – For that which is made shall be punished together with him that made it.
Wisdom of Solomon 14:11 – Therefore even upon the idols of the Gentiles shall there be a visitation: because in the creature of God they are become an abomination, and stumblingblocks to the souls of men, and a snare to the feet of the unwise.
Wisdom of Solomon 14:12 – For the devising of idols was the beginning of spiritual fornication, and the invention of them the corruption of life.
Wisdom of Solomon 14:13 – For neither were they from the beginning, neither shall they be for ever.
Wisdom of Solomon 14:14 – For by the vain glory of men they entered into the world, and therefore shall they come shortly to an end.
Wisdom of Solomon 14:15 – For a father afflicted with untimely mourning, when he hath made an image of his child soon taken away, now honoured him as a god, which was then a dead man, and delivered to those that were under him ceremonies and sacrifices.
Wisdom of Solomon 14:16 – Thus in process of time an ungodly custom grown strong was kept as a law, and graven images were worshipped by the commandments of kings.
Wisdom of Solomon 14:17 – Whom men could not honour in presence, because they dwelt far off, they took the counterfeit of his visage from far, and made an express image of a king whom they honoured, to the end that by this their forwardness they might flatter him that was absent, as if he were present.
Wisdom of Solomon 14:19 – For he, peradventure willing to please one in authority, forced all his skill to make the resemblance of the best fashion.
Wisdom of Solomon 14:20 – And so the multitude, allured by the grace of the work, took him now for a god, which a little before was but honoured.
Wisdom of Solomon 14:21 – And this was an occasion to deceive the world: for men, serving either calamity or tyranny, did ascribe unto stones and stocks the incommunicable name.
Now, here's something else that is noteworthy! The Pope today, Jesuit Pope Francis, took his name after the same bloodline, "Borgia" in which this entire blasphemous and deceptive false Jesus image arose!
I believe this image that we have been brainwashed into believing is Jesus will definitely be used in the great, coming deception. If you are familiar with Cris Putnam and Tom Horn's books, Petrus Romanus and Exo Vaticana, then you are aware that the Vatican has an enormous telescope called the "Lucifer Telescope" in which they admit tracks the alien arrival, and assists in their exo-theological Plan for the Arrival of an ALIEN Savior!
And, if that wasn't enough in itself, there are a group of New Age believers who call themselves Ascended Masters. They claim to be part of a peacful alien regime; but those of us who know better 'know' that this is no more than a cult, and cults come straight from the pits of hell.

The Ashtar Command is the airborne division of the Great Brother/Sisterhood of Light, under the administrative direction of Commander Ashtar and the spiritual guidance of Lord Sananda, know to Earth as Jesus, or the Christ, our Commander-in-Chief. Composed of millions of starships and personnel from many civilizations, we are here to assist Earth and humanity through the current cycle of planetary cleansing and polar realignment. We serve like midwives in the birthing of humanity from dense-physical to physical-etheric bodies of light, capable of ascending into the fifth dimension along with the Earth. We are the Hosts of Heaven who serve the Most Radiant One (the Christ) in his mission of love. We work in coordination with the legions of Michael, Uriel, Jophiel, Gabriel and the 70 Brotherhoods of Light that administer the Divine Plan. We serve by monitoring and stabilizing the planetary grid systems and serve as protectors of this universal sector.
Different fleets within the Command specialize in spiritual education, ascension, scientific survey, communication, monitoring planetary affairs, and the well-being of our personnel, universal and intergalactic statesmanship and law, species observation, education, relocation, media and artistic expression, healing, horticulture, zoology, and many other areas of research. A major focus at this time is the activation of the collective Messiah, the 144,000 ascended masters (referred to as Eagles within the Command) who form the Legion of Special Volunteers. These are the star-seeded emissaries from the Office of the Christ, through the interstellar Councils of Light, here on earth assignment. Their awakening is crucial to the transition of the planet. Hence, we and our earth-based representatives are here to facilitate the awakening of the Eagles and other Light servers. Our mission administers the sacred ordinances of the Lord God Most High and functions through the Elohim, the Councils of Orion, the Great Central Sun hierarchy and Order of Melchizedek.
And, they further go on to say:
We practice the one true religion of unconditional love. We ever strive to inspire faith and trust in the One Source and in the divine purpose and plan. Our message is always a positive one of hope and affirmation. We encourage your worship of God along the path of your preference, for we have not come to start yet another religion! We ask not to be set apart, idolized or worshiped, but to be respected and seen as your elder brothers and sisters in survive to the One God. We are universal ambassadors of peace, peacemakers and peacekeepers. Our spaceships have no defense mechanisms whatsoever. Our commitment to complete harmlessness in thought, word and deed serves as its own protection. We ever encourage unity, harmony and the peaceful co-existence of all. We abide strictly within Confederation policy of noninterference with free will. While we may point out the possible consequences of some of your choices of action, we allow you to live, express and govern your lives and planet as you choose. The only exception would be if your actions could jeopardize survival of your planet and populations a whole or have repercussions throughout the rest of the solar system. We are, however, always available to respond to your specific requests for assistance. We are enthusiastic about joining with you in more conscious interaction and co-creative endeavor.
We are the guardian action shepherding your Earth. ASH means shepherd, a Melchizedek elder. Ashtar is a code name for the one who oversees as commander the administrative fleets of the Most Radiant One, Sananda. Athena is the counterpart energy of Ashtar and is the aspect often sent forth into objective form to serve by sharing wisdom through teaching and activating the star-seed. Thus Ashtar and Athena can function separately or as two rays combined in one form, the code name for this function being Ashtar-Athena; or they can function upon cosmic levels as a vast oversoul consciousness or star family of Ashtar and Athena encodements. The name often seen linked with Ashtar's, SherAn, is a code name that refers to one who has come into this universal sector to assist in resurrecting and ascending a planetary world from the involutionary codes of 666, into those of resurrected life eternal, or 999, thereby re-splicing, as it were, a planetary world back into the tree of life everlasting. CLICK HERE TO READ MORE
Do you know what their Jesus "Sananda" looks like? Check out the below photos: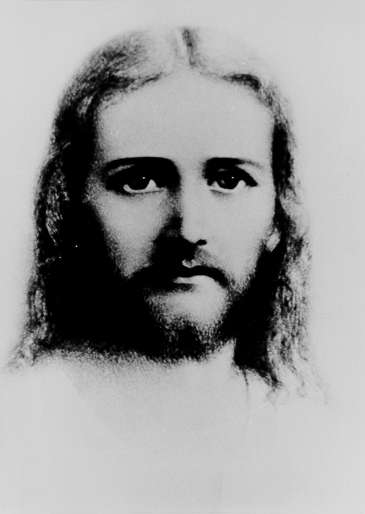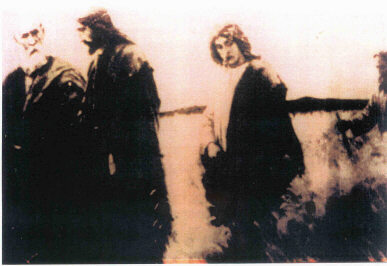 "Jesus" Sananda (Ascended Masters)
By now, you are probably ready to see what may very well be an image of the 'real' Jesus, and it's nothing like what you would ever imagine! As you view the shorter hair of this image, please keep this passage from the Bible in the back of your mind:
1 Corinthians 11:14 Doesn't the nature of things itself teach you that a man who wears his hair long degrades himself? (Emphasis added by me)
So, if a man is degraded by wearing his hair long, why would Jesus have had long hair? ANSWER: He probably didn't!
First, here is a photo of Bruce Marchiano, the actor who played Jesus in the movie, "Peter and the Last Supper." Although he doesn't look exactly like the Jesus portrayed in the below painting, there are some notable similarities, including the short hair. I wonder if the producer of this movie knew about Akiane's painting?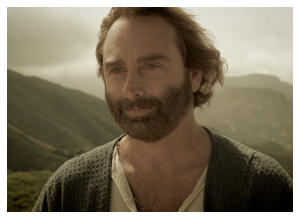 Apostle Peter and the Last Supper Trailer starring Robert Loggia and Laurence Fuller
Now, check out the painting that was done by, at the time, an eight-year-old girl named Akiane: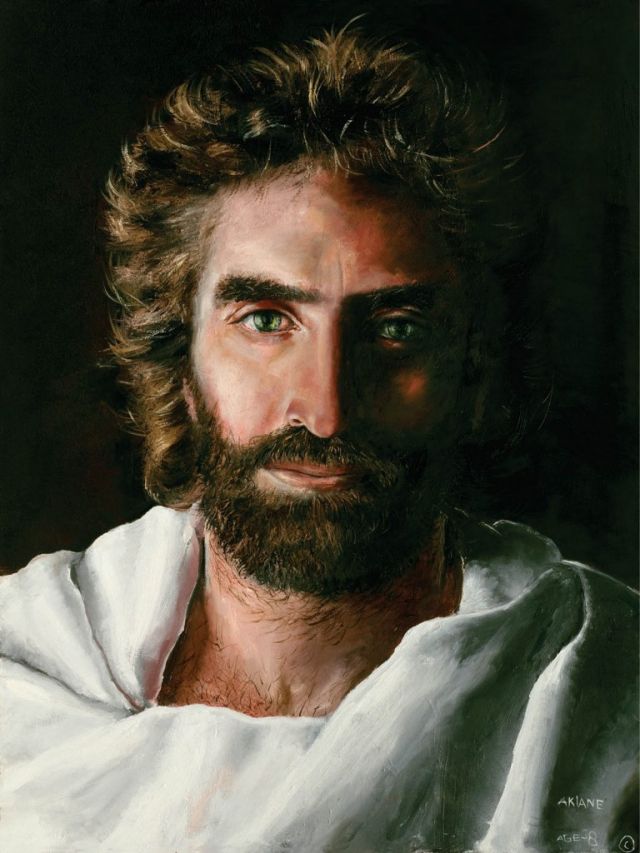 Inspired by God and her visits to Heaven, Akiane Kramarik painted this portrait of Jesus (above) when she was only 8-years-old. Interestingly enough, her parents "were" athiests, and have never taught their daughter about God, nor had they ever mentioned Him. She began having her 'experiences' (visions, dreams, etc. about God) at the early age of four-years-old, which is also when she began painting. (See below videos) Coincidentally, Colton Burpo (the boy whose true story inspired the popular movie, "Heaven Is For Real") recognized it as the very same Jesus he too saw in Heaven! CLICK HERE TO SEE ARTICLE
And, another interesting fact is that Akiane's painting matches the image on the Shroud of Turin! (Video Included)
Face of Jesus from Shroud of Turin and Jesus Painting by Akiane Kramarik
Real, or not real? My guess is as good as yours. However, what I really know is that the picture of Jesus we uphold as "Jesus" in our minds from all the brain-washing is definitely not real. We should never place our faith in anything other than the one true God. However, people with no faith oftentimes need something to move them into a place where they become curious and begin searching for the truth. Furthermore, it is important to show people the truth so that when the deception increases upon the earth, they will not be taken by the great lie!
As it is written:
John 20:29 Jesus said to him, "Thomas, because you have seen Me, you have believed. Blessed are those who have not seen and yet have believed."
Please watch the videos I have posted within this article, as they will fill you in on all the details. However, more importantly, be aware that "GREAT" deception is coming, unlike any other! Do not be fooled by the image of the false Jesus! I am quite certain, as I've mentioned, that this 'false Jesus' image we have been brainwashed with will have much to do with the end times GREAT deception!
Thank God that the Bible does give us, who are part of the true Body of Christ, some comfort in that we will know the voice of our Savior:
John 10:27 My sheep hear My voice, and I know them, and they follow Me.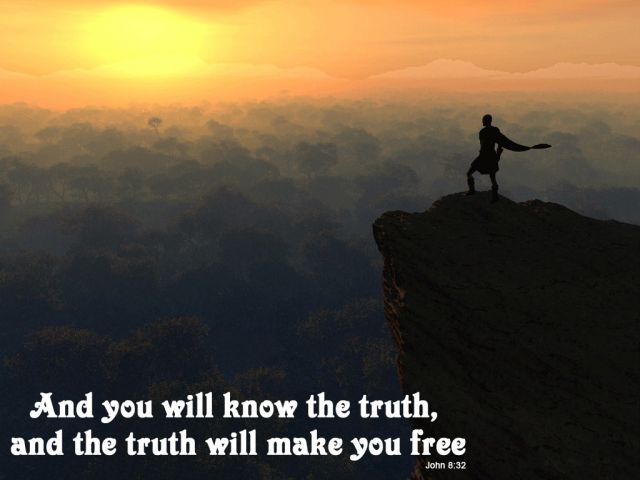 The Amazing True Story of Akiane Kramarik
Akiane On the Katie Couric Show
Heaven is for Real – Hannity interview
The Burpo Family talks "Heaven is for Real"
An Exclusive You Have To See: The Last Frontier of Free Press Is Here! No More Censorship, Unlike YouTube and Others!
An Exclusive You Have To See: The Last Frontier of Free Press Is Here! No More Censorship, Unlike YouTube and Others!
Check out the life changing BeforeitsNews natural health products! Join our affiliate program to earn with them too!
APeX
- Far superior to colloidal silver in destroying viruses, bacteria and other pathogens. See the videos and 50 page report!
Ultimate Curcumin
- Most powerful natural pain relief you can buy. Reduce inflammation, depression, arthritis and so much more!
Supreme Fulvic
- Nature's most important supplement! Read our amazing testimonials and experience vivid dreams again!
MitoCopper
- First bioavailable copper cleans up your blood from pathogens and gives you more energy! Watch all videos on our website!

Prodovite - The Secret To Healing is in the Blood! Our nutrition is absorbed in 5 minutes! See the proof!