Story Views

Now:
Last Hour:
Last 24 Hours:
Total:
4 Ways Sex Toys Can Improve Your Relationships
Friday, August 10, 2018 9:38
% of readers think this story is Fact. Add your two cents.

As society is becoming more open and sex positive, sex toys, which used to be somewhat of a taboo and even seen by some as a nuisance to relationships, are making their way into more and more bedrooms. The truth is, sex toys aren't guilty pleasures anymore and can be a way to actually bond and improve your sex life in more ways than one. Here are some ways sex toys could actually spark your relationship.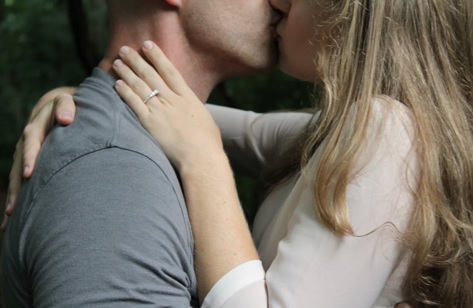 Sex Toys Can Improve Communication
If you and your partner have trouble addressing your fantasies, one of the best ways to get them out is to walk into a sex shop. Looking at various sex toys and accessories could not only help the both of you to express your fantasies, but it will allow you to open up to fantasies you may have not even thought about. Loss of creativity is one of the main reasons many couples drift apart and going toy shopping together could add an element of play into your relationship.
Relieves Sexual Anxiety
If you're struggling with sexual anxiety and are scared that you won't be able to make your partner reach orgasm, a good sex toy could actually help you relieve some of that stress. And sexual anxiety goes both ways too; many women are also concerned about not being able to climax during sex, which could eventually end up putting a strain on your relationship. Online sex shops like Hustler Hollywood have plenty of cooperative sex toys that stimulate both partners and prevent one from being left out or drifting into their own little universe.
Sex Toys Can Strengthen Bonding and Intimacy
Sex toys can help you explore eachother's body and understand what gets your partner off. It will allow you to understand if you're either going too fast or too slow, too rough or too delicately. Understanding your partner's body is absolutely essential if you want them to reach orgasm, and with time, you'll understand exactly what makes them tick and improve your performance over time.
Also, learning about your partner's deepest fantasies can open you up to sides of them you never knew existed. You may realize that you had a complete misconception about what actually turns them on. Exploring each other's fantasies is one of the best ways to bond and learn about your partner on a much deeper level.
It AllowsBoth of You to Evolve Sexually
Introducing sex toys into your relationship could relieve some of the blockages and taboos you had surrounding sex. Sex toys will improve your sex life not only from a physical, but from a mental and emotional standpoint as well. Sex should never feel limiting, especially with a long-time partner, and having a more open sex life will only strengthen your relationship.
Sex toys are much more than they used to be and can work wonders on any relationship. Look for alternatives that will get the both of you involved and don't be afraid to explore together and see what works for both of you.