Story Views

Now:
Last Hour:
Last 24 Hours:
Total:
It would be a shame if there was War..
Saturday, January 5, 2019 3:37
% of readers think this story is Fact. Add your two cents.

People following the prophecies, bringing them to fruition, don't think. They follow blindly and are blind… BLIND TO WHAT IS.
They don't interact with their environment and the lives which live in it with them. Instead, they set their mind in stone such that 'It MUST BE THIS WAY, and no way else'.
Why don't people think?
We do have a choice..
and we don't have to go that way!
Bucky from Venus
"In 1955 Bucky made this warning on tape about the Future of Mankind, because they had seen so many other civilizations destroy themselves with Atomic Weapons "The world must give up ATOMIC WEAPONS and WARFARE. The next war, if fought, will be on American soil. America will be destroyed, then civilization all over the world will be destroyed."
Buck Nelson was also given the knowledge that our scientist should not look for a new power source in the subatomic world when experimenting in huge tunnels underground (eg. CERN). the Faith will be similair to the Atalants who made their continent to blow up while experimenting with the new Power, that is more powerful than Atomic Power (This is NOT Fusion Power as they are built above ground.) The Space people use only power from the Sun and lines of energy from planets."
http://gratisenergi.se/buck.htm
Jesus
In his last message, on January 1st, Jesus gave a warning, and then said:
"Without My Spirit men would destroy each other. I have come that they might have life, not death. I have come yet millions continue to reject My Truth."
https://beforeitsnews.com/v3/spirit/2019/2514373.html
A WARNING IS A WARNING, not an invitation to do as always…
PLEASE THINK!
Don't let the mind rule you. Instead, rule the mind. There is no need to be frenetic – in a frenzy and fearful – because the mind creates what we think since it directs energy. Instead, pull back the runaway energy by opposing it directly, and keep on opposing it, until it slows down and stops (This fight for the mind is the real apocalypse). Then you will find a balanced ease — not a dis-ease — by which you can look at your environment and decide what you want to do in it. Remember all is alive; we don't live in a dead world, but a world that responds to what we do in it and to it.
NEVER BE PASSIVE TO MIND AND EMOTION..
It's too dangerous.
Keep the pressure up until mind and emotion do your bidding, not their own rote again and again and again, like a cracked record.
Remember, Decisions being part of the mind, channel energy. So, please YOU MAKE THE DECISIONS; don't let your decisions be made by the mind or by anyone one else, and certainly not by the society or system in which you live. Each person is responsible for the decisions which they make, and that responsibility cannot be shifted onto anybody, nor anything else.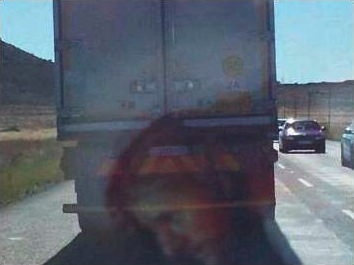 Jesus in South Africa in 2013
When we take back our personal responsibility, we shall be much better off, but, if we let it drop, we shall be much worse off. The choice is ours!