Story Views

Now:
Last Hour:
Last 24 Hours:
Total:
Jesus - Judgments Come Swift; Possibly Starting in June 2019 (2 Messages Given One Day Apart)
Saturday, February 9, 2019 3:45
% of readers think this story is Fact. Add your two cents.

From what I have read, it's all cause and effect. What we give out we get back, given to us as The Golden Rule. Space and time is the FIELD of our 'consciousness', the notion of otherness. It is Satan's playground, or Our Illusion. 'Conscience' comes from the soul (the higher mind), which is the Memory of Spirit. What we do, we know beforehand whether it is right or wrong, just or unjust. 'Spirit' is the awareness of omnipresence, or everywhere being present – that the light in the other one's eye is the same light that is in our own eye. It's akin to beingness or to our own livingness, called also gnosis, from where the word gnostic comes from. Some of us are just beginning to break into that third level of awareness – the All knowing, approximating ourselves to God or to the One Life who lives inside of all things.
We can turn ourselves with an AH-HA, or we can go live with Satan. The coming time of Judgment – of stresses – will cause us to choose, one way or the other. The choice is for each one of us to make, within our own consciousness, by ourself, for ourself. No one can force another.
The two messages. The first one is for a JUNE START, and the second one is from Jesus and possibly also God.
Prophet Cam sighs
https://www.youtube.com/watch?v=E2WCLtxbW1c
published February 2nd 2019
"God bless you guys, Kenzie and I are in our new place; we love it. I'm not sure how long we are going to be there. God spoke to us about leaving but, we will let you know at that time.
I saw America fully engaged with Russia in the summer of 2019. I saw Judgements coming to America in June. Um, I saw Johnny Bones Jones, the champion, in chains, so I don't know whether he's going to lose his championship belt or what.
I saw America fully engaged with Russia because of certain attacks that will come to the United States this summer, and I saw America in turmoil because of riots in the Fall of 2019. So I want to tell you that we'll be praying for you to know what to do in your life with God. And I'll be praying for you–
I'll pray right now: '..for you guys to not vindicate yourselves in the households.. God is very serious about this. He says in Romans 12 for us to not vindicate ourselves, but God vindicates us. When turmoil comes down on the United States, it is His Spirit to stir us up to get us to repent. We won't relax – I'm hearing, "for you to relax no more": Free to repent. Because the turmoil comes and it turns you either all the way towards the dark side or it turns you to Christ.
"You have to lay down your selfish wills", so I'm hearing. So, we've gone through that, and God is asking you to repent when the turmoil comes. First it comes by the Spirit, then it's going to come by the flesh in the Fall and manifest.
In the southeast United States and throughout the globe, and in places of babylon, Baal worship, it's going to be very hard. So, again I saw America fully engaged in military conflict with Russia in the Summer of 2019. America in turmoil– on the streets of America much turmoil in the Fall of 2019.
So as the Spirit sweeps through this church that we have here, the households, christians, getting right with God, DON'T CHOOSE THE CHAOS. CHOOSE THE HUMILITY. Don't vindicate yourselves; let the Lord vindicate you. I pray for humility and grace for you to go through this time.. Amen."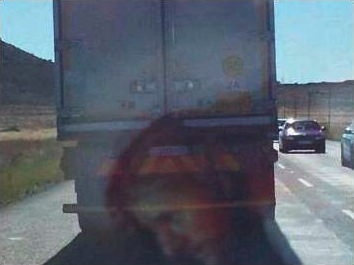 SUNDAY, FEBRUARY 3, 2019
Jesus and Father God
"I have looked for a people who would stand and proclaim the goodness of God. I have searched for those who desire My presence more than personal recognition, more than silver or gold.
America is falling. The stench of her sins is spreading like a cancer across the nation. The sins of the fathers being visited upon the children. Evil forces surround; from coast to coast, state to state it continues to attach itself to the weak kneed among you. As the church trembles in fear not knowing what to do, she cowers in the shadows of compromise and tolerance, her silence speaks her heart. The sins of her people (the compromised church and the corrupt within America) have risen to the throne room of God, cries, prayers from the redeemed fill the halls of justice in His courts of praise….judgment comes swift upon this dry and thirsty land. Stagnant pools of lies, deception, deceit instead of Living Water has been given to the unsuspecting within the church. (Haggai 1:6-8)
A sin sick church has created a sin sick nation.
Sins like a plague sweep across the land. My redeemed will soon see greater persecution. What awaits America and the church will stretch the faith of many. Be not shaken for these things must be. Great calamity awaits America and the churches that have run from truth to embrace another gospel…more palatable, more to their liking. You stand stiff-necked and proud, but one day you will bend your knee and bow your head. Will it be too late? The choice is yours.
I have much to say but millions will not listen. Millions condemned to hell yet none desire truth. The gospel must be preached then the end will come. (John 10:10) When you see America in turmoil know that the church must bear responsibility for they choose to ignore the mandate set forth in My Word and instead set their sights on things of the world. America is a reflection of the failure of the church. My fields are white unto harvest (John 4:35) but the church has refused to plant, weed or water. The church will indeed reap what it has sown…and so too will America. What has been will be again. All will grow faint as My judgments come; one then another then another. Count it all joy when you fall into times of trial and testing for I purge those that belong to Me.
Speak to the pockets of resistance, speak encouragement, speak hope and courage. Speak peace in the midst of the storm. The redeemed of the LORD have taken their positions, arrayed in My glory, no longer cowering in the shadows, they have taken a stand for truth. Counting the cost they stand. There are few who stand in the gap for America, few indeed but their voices I have heard. So too are brothers and sisters in lands far away, those who have rejected religious lies, accepted My Son and refuse to back down. Hardship, turmoil, lack only strengthen their faith. Church in America you would do well to watch, listen and learn. You who lounge in the lap of luxury take notice, you have much to learn. (Hebrews 4)
Place your trust in God alone. Man will disappoint, man will promise, pretend and pander but God alone will do what He has promised. Rest in the faithfulness of your God. Darkness will continue like a cancer to spread across America. Do not be surprised by what you see. Expect more of the same. Get Ready and be prepared. (Revelation 3:3; Isaiah 26, 27, 28)"
Received by 'A Watchman on the Wall'
Messages reposted on BIN with a link back to the originals
https://beforeitsnews.com/v3/spirit/2018/2513077.html
Check out the life changing BeforeitsNews natural health products!
APeX
- Far superior to colloidal silver in destroying viruses, bacteria and other pathogens. See the videos and 50 page report!
Ultimate Curcumin
- Most powerful natural pain relief you can buy. Reduce inflammation, depression, arthritis and so much more!
Supreme Fulvic
- Nature's most important supplement! Read our amazing testimonials and experience vivid dreams again!
MitoCopper
- First bioavailable copper cleans up your blood from pathogens and gives you more energy! Watch all videos on our website!