Plundering Defeated Germany. Part I
Wednesday, October 21, 2020 8:46
% of readers think this story is Fact. Add your two cents.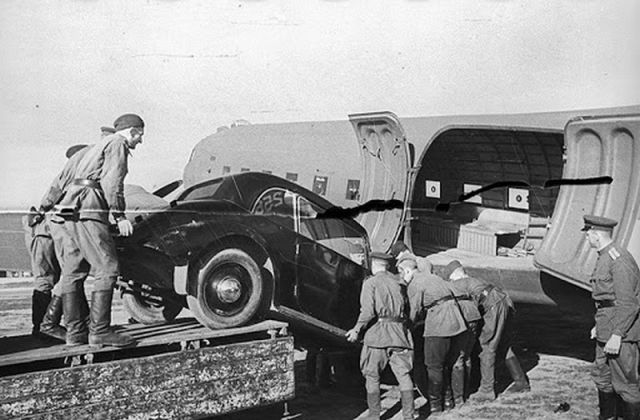 PLUNDERING DEFEATED GERMANY a series of four investigations into the Soviet pillage of defeated Germany. Follow us to make sure you don't miss this or other breaking stories.
The triumphant Soviet, British and American empires emptied defeated Germany, a nation half the size of Texas, until not even a camera was left in private hands. The war winners took goods out of Europe after Victory Day by planes, trains, wagons and small carts.
'The sacking of Germany after her unconditional surrender will go down in history as one of the most monstrous acts of modern times. Its excess beggars description and its magnitude defy condemnation.
Allied armies that swept into Germany came with blood in their eyes and the conviction born of propaganda that the Germans had lost caste as members of the human race, were unworthy of protection afforded by human law and civilized institutions such as property rights and security of person. It was not thought of as looting, but helping one's self to property the Germans had forfeited simply by being ethnically German.
Russian soldiers were particularly ravenous, their appetites for loot being restrained only by the limitation placed on their own rights to hold property. Things the individual Russian soldier could keep, such as wrist watches, they snatched on sight, even from the arms of Americans.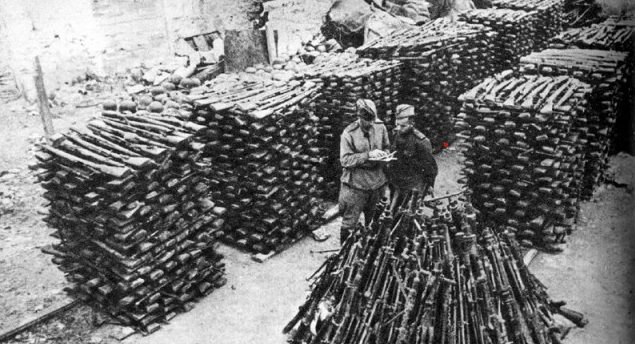 The serious looting by the Russians was conducted officially, systematically and thoroughly. Every house and apartment was entered, searched, and stripped of everything at once valuable and movable, jewellery, silverware, works of art, clothing, household appliances, and money. Stores, shops, warehouses were ransacked. Farms were denuded of farm animals, machinery, seed reserves, and fodder, wine and food stocks. Telephones were removed from residences, telephone and telegraph lines and equipment were dismantled. Automobiles, motor trucks, even fire engines, were seized.
Almost any war was always waged with the aim of seizing something alien by force: territory, buildings, people, weapons, livestock and utensils.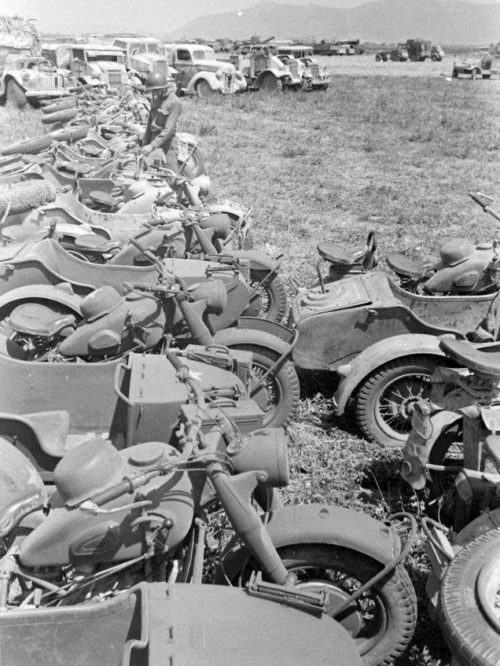 Everything that could be taken away or taken away from the captured enemy territory was called trophies. True, sometimes only what is obtained in battle is considered a trophy, and in another way, looting, but in war, morality is not held in high esteem. Life has simplified this concept, and any prey captured in a victory over an enemy is considered a trophy.
While the war was going on in the territory of the Soviet Union until the end of 1944, the trophies of the Red Army were weapons, equipment and soldier's items. There was simply being nothing else to take.
And already when entering the 'fat' German territory, the situation changed radically, both for the state and for the military.
The level of industrial development and well-being of the German peoples under National Socialism, for Soviet soldiers, was surprisingly high, unusual for the eternally hungry and barefoot Red Army troops.
In this situation, the most correct way out was the decision of the military command of the USSR to streamline the process of looting, thereby leading it. Thus, there were several ways to seize and export trophies.
STATE TROPHIES
The trophies confiscated in favour of the victorious state were called 'reparations' (restoration). The forms of reparations were determined at the 1945 Yalta Conference.
At the Potsdam Conference in August 1945, an agreement was reached that the claims of the USSR would be satisfied by withdrawal from the eastern zone of Germany and at the expense of German assets located in Bulgaria, Finland, Hungary, Romania and Eastern Austria.
During the war, Main Trophy Directorate collected 24,615 German tanks and self-propelled artillery installations, over 68 thousand guns and 30 thousand mortars, more than 114 million shells, 16 million mines, 257 thousand machine guns, 3 million rifles, about 2 billion rifle cartridges and 50 thousand cars. The total weight of the captured metal brought from the front-line areas for recycling was about 10 million tons.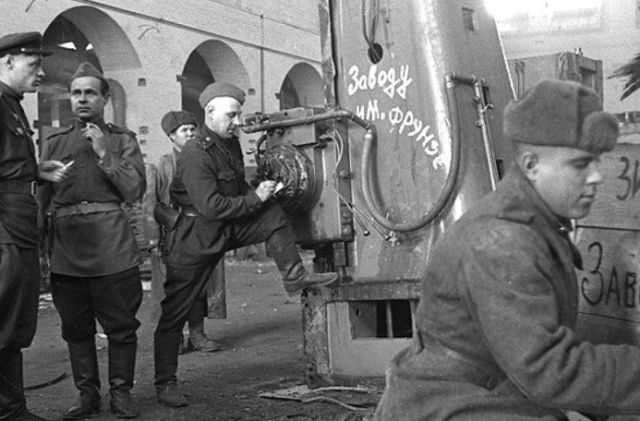 To collect goods in the USSR, at the beginning of 1943, the Main Trophy Directorate was formed, whose divisions identified, accounted for, collected, stored and exported captured domestic weapons, property, fodder and scrap metal left by the troops from the liberated territories. So that the trophies do not 'stick' to the hands of collectors and keepers, the trophy brigades had their own counterintelligence departments SMERSH who put on trial and execution more than one thousand 'trophies'. The scale of the trophy teams' work is truly gigantic.
Basically, 21,834 wagons of clothing and transportation goods were exported from Germany; 73 493 carriages of building materials and 'apartment property', including: 60 149 grand pianos, pianos and harmoniums, 458 612 radios, 188 071 carpet, 941 605 pieces of furniture, 264 441 pieces of wall and table clocks; 6,370 wagons of paper and 588 wagons of various dishes, mainly porcelain; 3 338 348 pairs of various civilian footwear, 1 203 169 women's and men's coats, 2 546 919 dresses, 4 618 631 underwear, 1 052 503 headwear; 154 carriages of furs, fabrics and wool; 18,217 wagons with agricultural equipment in the amount of 260,068 units; 24 carriages of museum treasures; ferrous, non-ferrous and other industrial metals 447,741 tons worth 1 billion 38 million rubles at state prices; gold, silver, platinum, 174,151 kilograms; grain products, 2,259,000 tons; meat products, 430 thousand tons; fish products, 10 thousand tons; fat, 30 thousand tons; oilseeds, 35 thousand tons; sugar, 390 thousand tons; tobacco, 16 thousand tons; potatoes and vegetables, 988 thousand tons; 20 million litres of alcohol; 186 wagons of wine.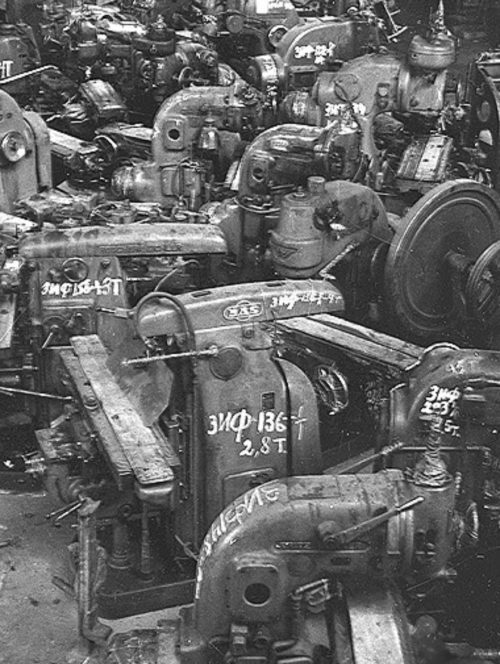 At the final stage of the war, collecting historical and cultural values in the liberated territory also became an important task of the Main Trophy Directorate. According to the German side, in Russia and the CIS countries there are currently about 200 thousand museum exhibits taken out after the war, two million books and three kilometres of folders with archives.
At the end of the war, 2,885 factories, 96 power plants, 340,000 machine tools, 200,000 electric motors were transported to the USSR. After the war, the German military and civilian fleets were divided, part of the aircraft, railway rolling stock, and subway cars.
The cost of seizures from the Soviet occupation zone and the GDR was, according to estimates by the Federal Ministry of Internal German Relations, a total of 15.8 billion dollars, which was 12% of the damage caused by the war to the Soviet Union (128 billion dollars). To be continued…
Related books : WITNESS TO HISTORY, THE RED BRIGANDS, RANSACKING THE REICH, SCULPTURES OF THE THIRD RIECH: ARNO BREKER AND REICH SCULPTORS , SCULPTURES OF THE THIRD RIECH: JOSEF THORAK AND REICH SCULPTORS, THE ALL LIES INVASION, DEATH OF A CITY.
Based on materials from websites: http://www.perspektivy.info ; http://istorya.ru ; http://e-news.su ; http://crime.in.ua ; https://www.crimea.kp.ru ; https://novosti-n.org .
Think your friends would be interested? Share this story!
MICHAEL WALSH is a journalist, broadcaster and the author of RISE OF THE SUN WEEL, EUROPE ARISE, TROTSKY'S WHITE NEGROES, MEGACAUST, DEATH OF A CITY, WITNESS TO HISTORY, THE BUSINESS BOOSTER , THE FIFTH COLUMN VOLUME I and II, FOR THOSE WHO CANNOT SPEAK, IMMORTAL BELOVED, THE ALL LIES INVASION, INSPIRE A NATION Volume I, INSPIRE A NATION Volume II , SLAUGHTER OF A DYNASTY , REICH AND WRONG, THE RED BRIGANDS, RANSACKING THE REICH , SCULPTURES OF THE THIRD RIECH: ARNO BREKER AND REICH SCULPTORS , SCULPTURES OF THE THIRD RIECH: JOSEF THORAK AND REICH SCULPTORS , The Exiled Duke Romanov Who Turned Desert Into Paradise , THE DOVETAILS , SEX FEST AT TIFFANY'S and other book titles. These illustrated best-selling books are essential for the libraries of informed readers.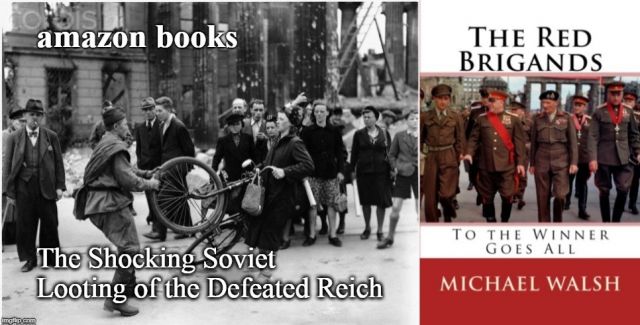 MICHAEL WALSH NOVELS
The revenge of a predator is a city-vigilante epic better than Death Wish A LEOPARD IN LIVERPOOL , 55 lavishly illustrated first-hand stories by a Liverpool sailor THE LEAVING OF LIVERPOOL, Latest Killer-Thriller From Michael Walsh the City Vigilante Supremo The Stigma Enigma , A powerful thought-provoking paranormal romance The Soul Meets, How to form a naughty ménage a trois THE DOVETAILS and SEX FEST AT TIFFANY'S.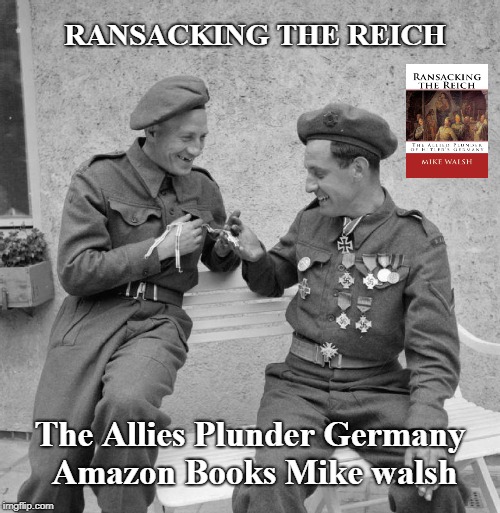 Latest Michael Walsh bestsellers: Those who fall victim to the taxman, banks and moneylenders are victims of legalised mugging DEBTOR'S REVENGE, The Business Booster shows you how to double your profits not your workload THE BUSINESS BOOSTER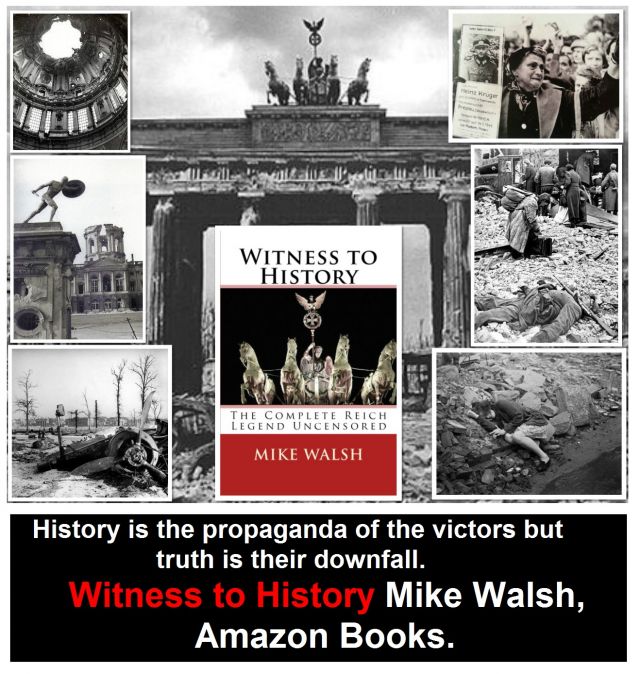 MICHAEL WALSH is a journalist, author, and broadcaster. His 64 books include best-selling RHODESIA'S DEATH EUROPE'S FUNERAL, AFRICA'S KILLING FIELDS, THE LAST GLADIATORS, A Leopard in Liverpool, RISE OF THE SUN WEEL, EUROPE ARISE, FOR THOSE WHO CANNOT SPEAK, THE ALL LIES INVASION, INSPIRE A NATION Volume I, INSPIRE A NATION Volume II, and many other book titles. These illustrated best-selling books are essential for the libraries of informed readers.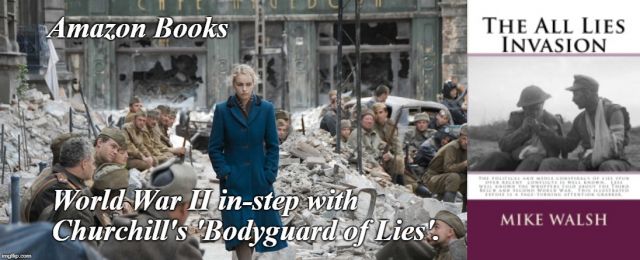 The dissident author's books available for purchase by visiting his website BOOKSTORE, and POETRY links.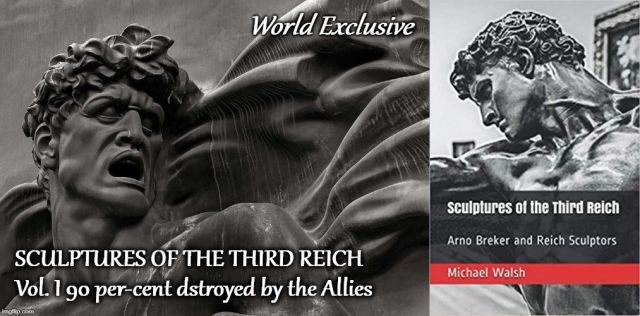 We are in debt to our donors who finance the distribution of spin-free real news and fearlessly expressed views.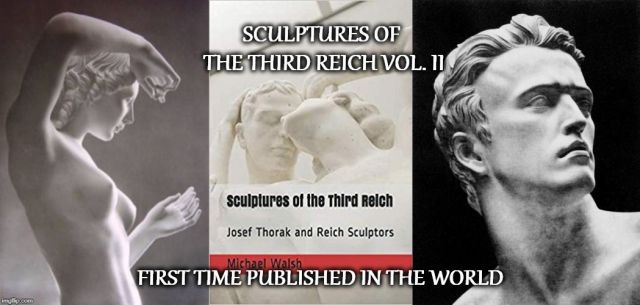 KEEP REAL NEWS OPEN: Donate by using Western Union, MoneyGram, Ria, registered mail or contact Michael Walsh: [email protected] or [email protected] 2) Follow our blog. 3) Share our stories and 4) buy our author-signed books. 5) Receive free newsletters by writing subscribe to [email protected]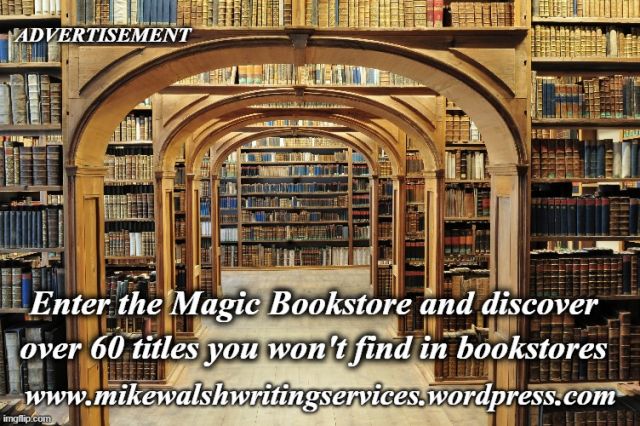 BOOKS THAT CHALLENGE, INSPIRE, INFORM Michael Walsh, 'Writer of the Year' with a strong global following. Nearly 65 interesting Amazon book titles famed for changing and improving lives. CLICK TO VIEW www.mikewalshwritingservices.wordpress.com
New stories every day!
EUROPE RENAISSANCE
https://europerenaissance.wordpress.com/
Before It's News®
is a community of individuals who report on what's going on around them, from all around the world.
Anyone can
join
.
Anyone can contribute.
Anyone can become informed about their world.
"United We Stand" Click Here To Create Your Personal Citizen Journalist Account Today, Be Sure To Invite Your Friends.