War Starts Between Russia & Ukraine *****Breaking News*****
Wednesday, April 7, 2021 13:25
% of readers think this story is Fact. Add your two cents.

WAR STARTS BETWEEN UKRAINE AND RUSSIA (Breaking news: war starts with Ukraine and Russia)
Ecclesiastes 3:8 A time to love and a time to hate, a time for war and a time for peace.
LINK>>RUSSIA & UKRAINE WAR LINK HERE<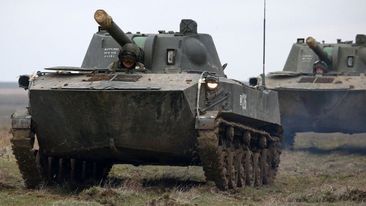 WAR STARTS BETWEEN UKRAINE AND RUSSIA( Гострі новини: війна починається з Україною та Росією) READ BELOW.
Breaking news: Ukranian and russian translation below- In Ukraine, small battles begin between the Russians and Ukraine. Russia now has thousands of tanks and equipment on the border with Ukraine. Russia has also invited 30,000 paratroopers to the Ukrainian border. This is not good. just as Biden made illegal deals with Ukraine sadly.. .. just as Putin dislikes the US president Though putin is just as corrupted as our leaders if not more….The elite and the rich have created this mess in Ukraine, and it is not good. Because a small war is already beginning in Ukraine. Ukraine is also launching small arms artillery in the region of Horlivka in Donbas. Yeshua warned that before his coming there would be wars and rumors of war. is Jesus (Yeshua)/Lord RayEl your lord and your savior? .Newcomers who dont know Christ as your personal lord I hope you'll read below this. Newcomers,Jesus/Yeshua Christ(THEN)/Lord RayEl(NOW) is the only way to God and heaven ( John 14;6) and the only way to escape the judgement coming( REVELATION 3:10/ 1 THESSALONIANS 4/ 1 CORINTHIANS 15/ JOHN 14:3- bible references.) Pray if you have not accepted Jesus/Yeshua(THEN)/Lord RayEl (NOW), as Lord read BELOW. Newcomers and non-believers) who don't know Yeshua/Lord RayEl as lord simply asking who God is. Also investigate here www.lordrayel.org he's love mercy forgiveness and light , God sent his son Jesus/(Yeshua) to die in your place for your sins on the cross and was buried and rose again the Third day, that if your willing to repent from your sins turn from them and ask Yeshua/Lord RayEl into your soul as your lord and savior you will be saved. Pray you'll read below new people to see how to get to heaven by accepting Lord RayEl as lord the only way to God and heaven and only escape from the judgement hour coming to your planet. Don't know Christ RayEl as savior see the link above. The website shows biblical way to be saved not by man's word, but Christ RayEl's word, Churches apart from one and religion won't save us. False prophets won't save you not money or possessions, nor any others who quote "God's" that who in reality are false teachers. It's only through Christ RayEl and trusting and faith in him can you be saved. Pray you to accept him now. Our times running out. That's not an understatement.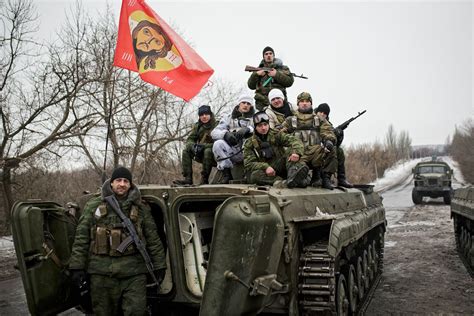 Through God please say Lords prayer below . Get yourself a Bible www.biblehub.com preferably Aramaic to plain English version (ARA)… Because many denominations are changing scriptural words and adding also taking words out. Please say prayer below mean it, believe it trust Christ now. Your times running out… That's truth.Please note: The Lords Prayer below, is an "official prayer"
Matthew 6:9-13
Therefore, let us pray in this way:
Our Father who is in Heaven, holy is your name, Your Kingdom come,
your will be done on earth, as it is in Heaven. Give us our necessary bread today.
And forgive us our debts, just as we also forgive our debtors.
And lead us not into temptation but deliver us from evil.
For yours is the Kingdom and the power and the glory, for the eternity of eternities. In the name of Lord RayEl. Amen
For if you forgive the children of men their faults, your Father who is in Heaven will also forgive you your faults. But if you will not forgive the children of men, neither has your Father forgiven you your faults.
Baptism will only save you if you are baptized into Christ RayEl's Ecumenical Order of Christ church https://catholiceoc.church/. ( NOT TO BE CONFUSED WITH THE ROMAN CATHOLIC CHURCH)
*****UPDATE 7/April/2021 22:00 GMT*****
US on alert as Russia deploys 'Doomsday Nuke' in Arctic military build-up – conflict fears
RUSSIA is deploying an underwater drone designed to "inundate US coastal cities with radioactive tsunamis" as part of an unprecedented military build-up in the Arctic.
Kremlin defence chiefs are testing their latest weapons in waters that until recently were frozen over as Russia attempts to secure its northern coast and open up a key shipping route from Asia to Europe. The powerful Poseidon 2M39 torpedo, nicknamed the "Doomsday Nuke" because of its terrifying capabilities, is among the new arsenal undergoing tests in the northern oceans.
Check contributor's other stories at the top of this article for more of Christ RayEl's teachings & truths
Before It's News®
is a community of individuals who report on what's going on around them, from all around the world.
Anyone can
join
.
Anyone can contribute.
Anyone can become informed about their world.
"United We Stand" Click Here To Create Your Personal Citizen Journalist Account Today, Be Sure To Invite Your Friends.