Political Blood Money, Hidden Assets & Global Money Laundering. Shell Companies, Limited Liabilities & Politically Exposed Persons. Understanding How the Pandora Global Criminals Operate is Key to Taking Them Down....
Saturday, March 18, 2023 21:41
% of readers think this story is Fact. Add your two cents.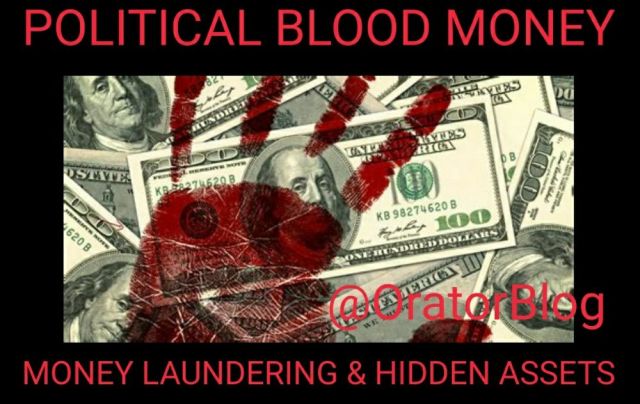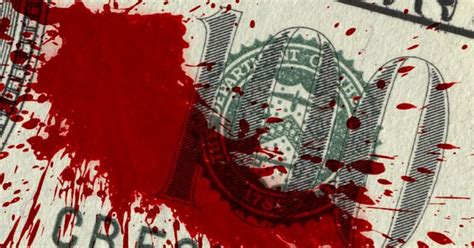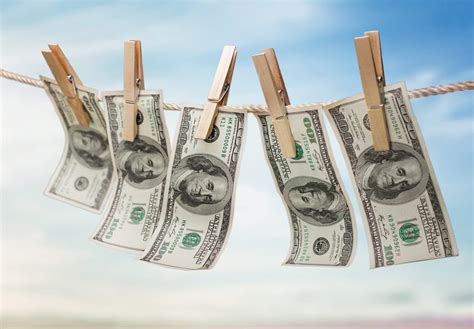 Political Blood Money, Hidden Assets & Global Money Laundering. Shell Companies, Limited Liabilities & Politically Exposed Persons. Understanding How the Pandora Global Criminals Operate is Key to Taking Them Down. 8 Videos & 4 Articles
Money is the Root of Evil, that is at the very heart of the Globalist Cabals System of Corruption.
The Blood Money Paid to Politicians is the greatest influence that has led to the Betrayal of Humanity.
Money Corrupts. Money is Power. Absolute Power has led to Absolute Corruption.
The War Against the Globalist New World Order can never be won until their system of Political Bribery and Criminal Finance is DISMANTLED.
IT IS TIME TO FORCE OUR POLITICIANS TO EXPOSE THE MOST CORRUPT WITHIN THEIR OWN RANKS
We Must Shove the Evidence Right in Their Faces, PUBLICLY…
Pandora Papers: Massive Leak Exposes How Elite Criminals Launder, Hide and Shield Their Vast Wealth & Avoid Taxes in Absolute Secrecy
—
Oct 5, 2021
—
The Pandora Papers Represent the Work of 600 Reporters, From 150 Media Outlets in 117 Countries.
—
It Was Left to Them to Expose this Global Corruption (Because No Law Enforcement Agencies or World Governments Would Go After These Criminals)
—
TRILLIONS OF DOLLARS IN MONEY LAUNDERING AND HIDDEN ASSETS IN SHELL COMPANIES AND CORPORATE TRUSTS
—
But these are No Ordinary Criminals. They are Presidents, Prime Ministers, The World's Most Powerful Politicians, and International Criminal Cartels.
—
@OratorBlog
*****************
# The Pandora Papers, described as "the world's largest-ever journalistic collaboration," have revealed the secret financial dealings of the world's richest and most powerful people.
—
# "We've uncovered a system that benefits a few at the expense of the many," says Ben Hallman, senior editor at the International Consortium of Investigative Journalists, who details some of the project's main revelations so far.
—
We also speak with Vanessa Ogle, professor of history at the University of California at Berkeley and an expert on tax havens, who says the growth of tax havens like the Bahamas and Switzerland is directly linked to wealth extraction from the developing world. "The seed money for the expansion of these tax havens comes out of the colonial world," she explains.
*********
A DARK WORLD OF CORRUPT GLOBAL FINANCE EXISTS BEYOND THE VIEW AND REACH OF GOVERNMENT AND LEGAL OVERSIGHT
International Banksters Have Established an Elaborate System that Operates Only for the Benefit of the Rich and Powerful Elite Establishment
THE SYSTEM IS RIGGED, BUT IT WILL NEVER CHANGE UNTIL THE MASSES UNDERSTAND "HOW" THE WORLD OF SECRET CRIMINAL FINANCE AND HIDDEN POLITICAL BLOOD MONEY WORKS
ONLY THEN CAN THE MASSES DEMAND THAT OUR POLITICIANS AND LAW ENFORCEMENT RECTIFY THE GLOBAL CRIMINAL FINANCIAL NETWORKS
THE PROBLEM IS, THAT MANY OF THESE VERY SAME POLITICIANS ARE THE VERY SAME CRIMINALS HIDING POLITICAL BLOOD MONEY
THE SYSTEM IS RIGGED
Politically Exposed Persons
Off Shore
Shell Companies
Limited Liabilities
Private Trusts
Tax Havens
Corporate Asset Immunity
International Banking Corruption
Banking Suspicious Activity Reports
4 Categories of Politically Exposed Persons: Domestic, Foreign, International Organization, Family & Close Association
The Biden Crime Family is now Under Fire due to Congress revealing CCP Payoff from Banking Suspicious Activity Reports.
We Suffer for Lack of Knowledge.
Educate Yourself and Everyone You Can.
Only Then, Can We The People Have Justice…
@OtatorBlog Saturday March 28, 2023
Money Laundering: How China's Banks Help Criminals, Mexican Drug Cartels and Treasonous Politicians
—
96,171 views Mar 15, 2023 #China
—
BRIBERY OF POLITICIANS IS THE SPECIALTY OF THE CCP
—
The Biden Crime Family use the Same Methods as listed above to get their CCP Blood Money for Committing Treason.
—
China says it's trying to crack down on money laundering, and in some cases it might be. But it's also a true that China is a hotbed of money laundering that's totally approved by the Chinese government. In this episode of China Uncensored, we look at how criminals and drug cartels use Chinese banks to launder money, how Chinese trade is also involved, and how the Chinese government has responded to money laundering investigations.
Understanding How the Pandora Global Criminals Operate is Key to Taking Them Down
How The Pandora Papers Actually Work – How Money Works
—
1,727,206 views Oct 16, 2021
—
UNDERSTANDING HOW THEY OPERATE IS KEY YO TAKING DOWN THE GLOBAL CRIMINAL NETWORK
—
#PandoraPapers #howmoneyworks
—
The Pandora papers are the latest in a long line on P Papers that have supposedly unmasked the shady dealings of the global elite's worldwide network of money laundering, tax evasion and corruption.
—
You have no doubt seen the headlines, and if you are following the story closely you are likely thinking that nothing will really come of this.
—
It's been five years since the Panama Papers were released the world and since then they have been followed up by the paradise papers, as well as a series of smaller leaks ultimately confirming what everybody suspected was going on anyway.
—
Now to an outside observer it is easy to be a bit disheartened by all of this news and simply resign yourself to the fact that these schemes will just happen forever and nothing will really be done to punish the perpetrators. This narrative would certainly be supported by the outlets publishing these stories too, because to be honest… outrage sells. But it's not necessarily the case, and perhaps the best way to see this is to do what no stories on this issue have been willing to do, and that is to unpack how this creative international accounting actually functions.
Who is a Politically Exposed Person (PEP)? Politicians who hide Bribery Payoffs
—
Jun 7, 2018
—
Read more about PEPs here: https://insights.namescan.io/knowledg…

How the Panama Papers journalists broke the biggest leak in history TED TALK Gerard Ryle
—
115,577 views Aug 26, 2016
—
Gerard Ryle led the international team that divulged the Panama Papers, the 11.5 million leaked documents from 40 years of activity of the Panamanian law firm Mossack Fonseca that have offered an unprecedented glimpse into the scope and methods of the secretive world of offshore finance. Hear the story behind the biggest collaborative journalism project in history.
The Panama Papers: Behind the Scheme (Crime Documentary) Real Stories
—
69,106 views Nov 14, 2019
—
French with English subtitles. Sorry, but it is well worth watching…A Well Made Documentary.
—
A documentary feature film about the biggest global corruption scandal in history, and the hundreds of journalists who risked their lives to break the story.
What are the Pandora Papers?
—
434,440 views • Oct 3, 2021
—
A massive trove of private financial records shared with The Washington Post exposes vast reaches of the secretive offshore system used to hide billions of dollars from tax authorities, creditors, criminal investigators and citizens around the world
What are the Pandora papers? How the Rich and Powerful Criminals Launder and Hide Their Wealth
—
227,262 views Oct 3, 2021
—
The Pandora papers are the the latest – and largest in terms of data volume – in a series of major leaks of financial data, and reveal how some of the world's richest people are using hidden offshore tax havens. So, how does the offshore world actually work? Is it always illegal? And why is this all such a big deal?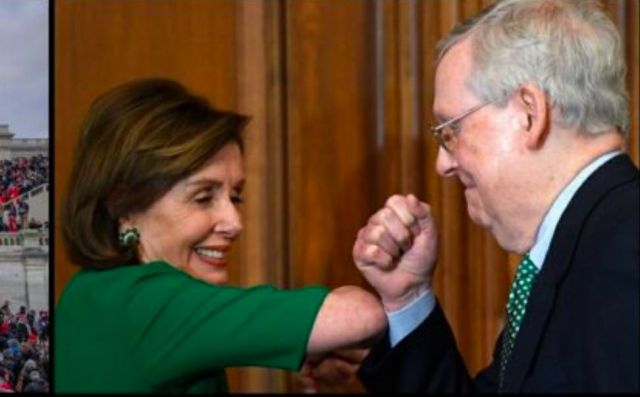 Politically Exposed Persons (PEPs): The Definitive Guide – Dun & Bradstreet
Politically Exposed Persons (PEPs) are individuals who are or have been entrusted with prominent public functions in a foreign or domestic country; for example, Heads of State or of government, senior politicians, senior government, judicial or military officials, senior executives of state-owned corporations, or important political party …
https://www.dnb.com › perspectives › corporate-compliance › politically-exposed-persons-guide.html
Politically Exposed Persons: What Is A PEP? – Financial Crime Academy
Defining a Politically Exposed Person. The term "politically exposed person," which is sometimes used interchangeably with "Senior Foreign Political Figure," emerged in the late 1990s in the aftermath of the Abacha Affair, a money-laundering scandal in Nigeria that galvanized global efforts to prevent political figures from abusing the …
https://financialcrimeacademy.org › politically-exposed-persons-pep
Mandatory for banks to record transactions of Politically Exposed People
March 11 2023
https://www.business-standard.com/article/current-affairs/mandatory-for-banks-to-record-transactions-of-politically-exposed-people-123031100024_1.html
Centre has amended the Prevention of Money-laundering (Maintenance of Records) Rules, 2005, making it mandatory for banks and financial institutions to record financial transactions of politically exposed persons (PEPs).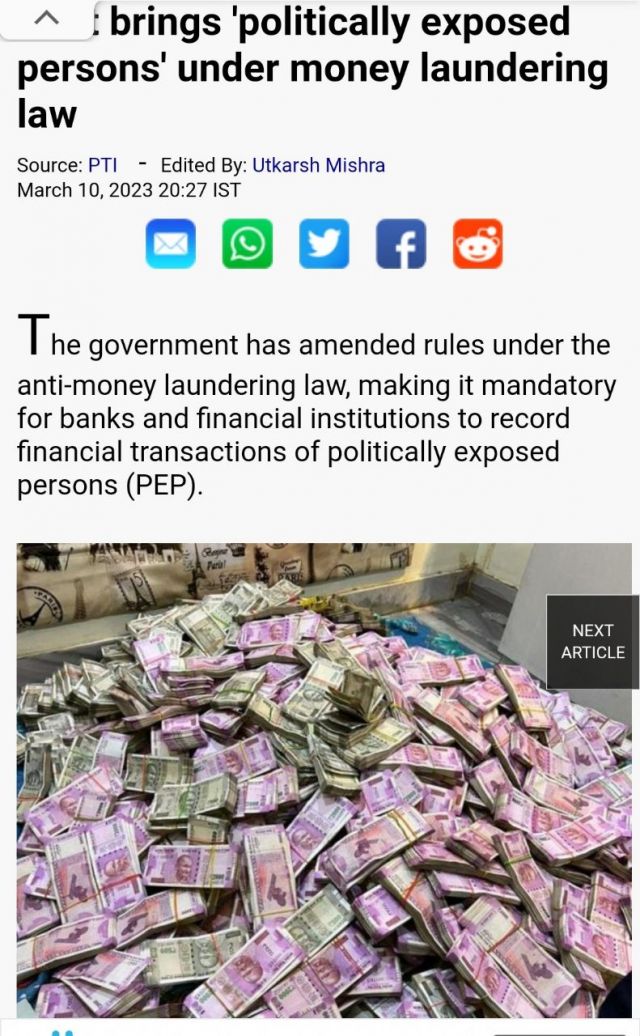 Govt brings 'politically exposed persons' under money laundering law
IF INDIA CAN DO THIS, SO THE HELL CAN AMERICA
The government has amended rules under the anti-money laundering law, making it mandatory for banks and financial institutions to record financial transactions of politically exposed persons (PEP).
https://www.rediff.com/news/report/govt-brings-politically-exposed-persons-under-money-laundering-law/20230310.htm
Before It's News®
is a community of individuals who report on what's going on around them, from all around the world.
Anyone can
join
.
Anyone can contribute.
Anyone can become informed about their world.
"United We Stand" Click Here To Create Your Personal Citizen Journalist Account Today, Be Sure To Invite Your Friends.