Knock Knock! It's FEMA, We Need Your Stockpile
Monday, June 5, 2023 11:20
% of readers think this story is Fact. Add your two cents.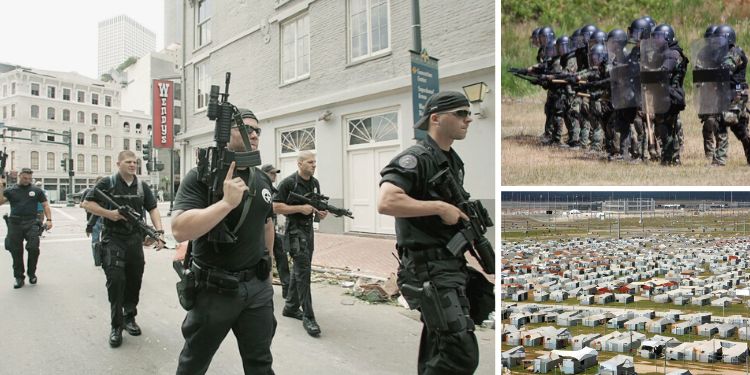 A disaster strikes in your city so severe that military, law enforcement, and major emergency response forces such as FEMA are deployed to handle the situation.
But then, to your surprise, you have FEMA personnel and law enforcement agents knocking on your door…and they demand to enter and see and take all the food, water, and supplies that you have on hand.
When deployed, FEMA provides disaster-relief experts to assist with the efforts of state and local governments, deploys personnel and equipment to assist with disaster-relief efforts and recovery, and offers funding to help support the rebuilding phase after the disaster has ended.
In a nutshell, FEMA is an agency designed to help handle and coordinate responses to major disasters. When they come it's 'to help' right?
That's what you may think until the FEMA personnel come knocking on your front door and demanding to take what you have.
But why would FEMA try to requisition your stockpile of food and supplies in the first place? Could they get away with it? If so, how should you react? We'll attempt to answer those questions in this article.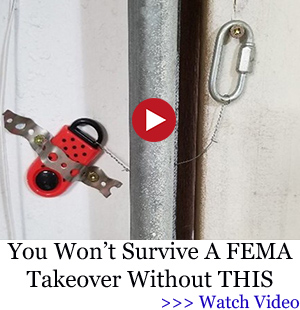 Why Would FEMA Requisition Your Stockpile?
One scenario in which FEMA could requisition your possessions, including your stockpile, is if martial law were to be declared.
Martial law is the complete suspension of current laws enacted by the civilian government in favor of laws set by military authorities. Usually invoked during times of emergency, such as war or natural disaster, the purpose of martial law is to give the local authorities unlimited authority to create and enforce laws.
In other words, when martial law is declared, all existing laws on the books would effectively go out the window. Forget about having freedom of speech or the right to own your property. If the authorities were to decree in a martial law that they can come onto your property and take anything they want, there would be nothing to stop them from doing so.
That's because when martial law is declared, it will be a top priority of the authorities to maintain strict control over the local population.
This will involve four major steps:
Controlling the movements of the population and ensuring no one can leave (unless if the affected area needs to be evacuated)

Controlling speech and propaganda

Disarming the population to ensure they can't fight back

Making the population dependent on the authorities for food, water, and medication
After Hurricane Katrina, police units literally went door-to-door to confiscate firearms from legal gun owners.
In a longer term situation, the government could do the same thing, only they would take food, water, medicine, and other necessities. FEMA, with support from deployed law enforcement or military units, is an agency that would be among the most likely to carry this out.
The purpose of doing so would be to ensure that people can't be self-sufficient. The authorities could then create bread lines to force people to stand in line for food. In other words, people will only be able to eat when and where the authorities would decree. They could withhold food
How Should You React and Prepare?
A major disaster that involves government agencies confiscating necessities and supplies from the local population may seem unlikely, but it's not at all outside the realm of probability. That's why it's a potential scenario that you need to be ready for.
There are three primary things you should do to react to this kind of situation:
Hide Your Stockpile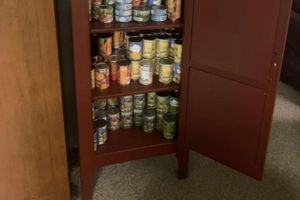 Think about extra hidden rooms in the home where you could store food, water, medicine, and other items.
If no such room exists in your home, consider making one.
For example, would it be possible to build a storage area into a wall?
Or what if you built an underground storage place outside? Here is how to build a cheap bunker in your backyard, to keep all your supplies hidden.
The point is to make sure that not all of your preps are clearly obvious. When the FEMA personnel come stomping through your house, you want to make sure it's difficult for them to detect your stockpile.
They'll likely check the kitchen, pantry, and garage first; whether they give the rest of the house and property a closer inspection likely depends on how strictly they've been ordered to remove the food and water supplies from the local population.
For an added tip, consider having multiple secret rooms or storage areas. In the event the FEMA personnel find and requisition one stockpile, they'll hopefully be satisfied and move onto the next house.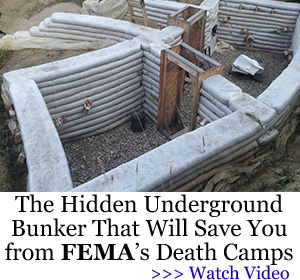 Don't Resist The Authorities
Secondly, make sure that you don't resist the authorities when the time comes. Whether you like it or not, if FEMA and police are at your door you're not going to be able to resist them, and if you do, you'll be arrested and your items will be confiscated anyway.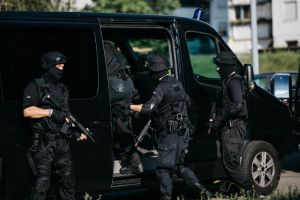 Play it safe, and don't resist while ensuring that much of your preps are kept a secret. Besides food, water, and medicine, the same goes for your firearms, ammunition, and other valuables as well.
Anything you think the government would want to confiscate from you, you'll want to keep hidden in the event of a large-scale disaster happening.
Don't Make It Obvious That You're A Prepper
Additionally, you won't want to announce to the rest of the world that you're a prepper either. It's always smart to keep your preps under-the-radar and only to inform those close to you within your circle of trust about your preparations.
This is one more reason why it's smart to have your stockpiles hidden and not so obvious. If you have guests over at your house, for instance, they may not think twice about your preparations now but they definitely will remember after disaster strikes.
The last thing you'd want is for your neighbors to come knocking on your door after a disaster demanding you share your food, or otherwise for them to alert FEMA personnel that you have
In the event of a major natural disaster or emergency that brings on a massive government response, be prepared to have government forces coming to your door for your stockpile. The best way to get around this to ensure you won't be dependent on the upcoming breadlines is to keep part of your stockpile hidden and secret.
Where are some hidden places in your home or property where you could safely stockpile food and water? This is something you'll want to start thinking about if you haven't already.
⇒ Is It Illegal to Harvest Rainwater in Your State?
Before It's News®
is a community of individuals who report on what's going on around them, from all around the world.
Anyone can
join
.
Anyone can contribute.
Anyone can become informed about their world.
"United We Stand" Click Here To Create Your Personal Citizen Journalist Account Today, Be Sure To Invite Your Friends.