Ukraine Will Be the Khazarian Zionist New Homeland. Text Marrs with Jeff Rense. The Forbidden History of the Khazars, and their Vow to Take Back Ukraine.
Saturday, June 3, 2023 21:51
% of readers think this story is Fact. Add your two cents.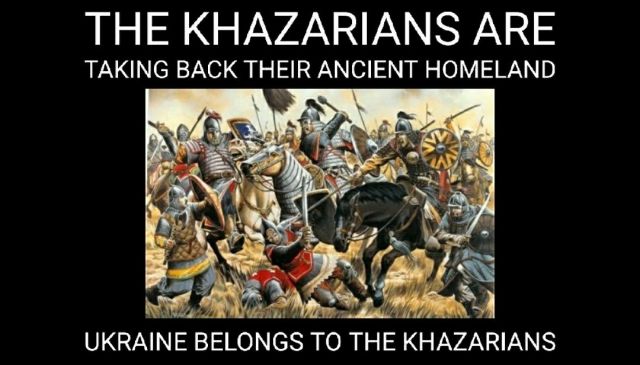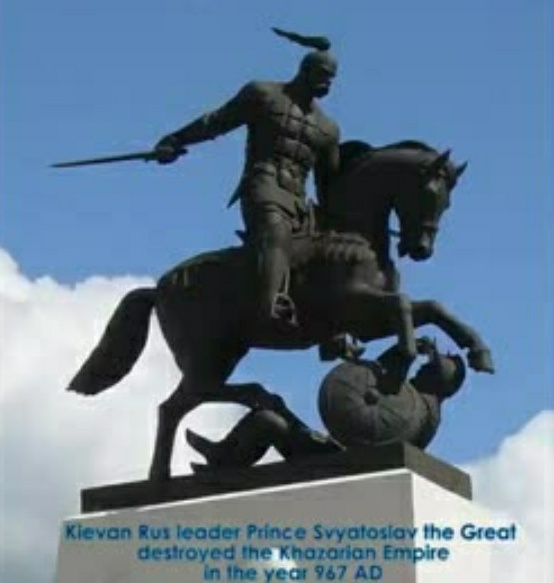 The Russians who once Defended their People and Drove the Khazarians Away, are now Killing their Own Slavic Russ People and Driving them Away to Aid the Khazarians Reconquer the Ancient Homeland. Does the Russian Army Understand This?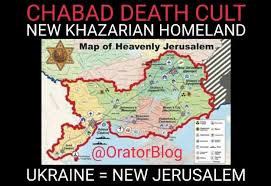 Ukraine Will Be the Khazarian Zionist New Homeland. Text Marrs with Jeff Rense 5-31-2018
—
The late great Texe Marrs with Jeff Rense, July 21, 2014. REMOVED by YouTube on May 31, 2018
***
What Text Marrs and Jeff Rense were missing is, Syrian President Assad is a Sassoon, the Opium / Slave Traders who are Related to the Rothschild's. Assad is Helping to Destroy his own Country and Genocide his own Citizens and Drive Refugees in into Europe to Stage a Cultural Genocide. The Khazarians are behind the White Genocide in Europe. And now they are doing the very same thing to America.
—
And guess what? Putin is Controlled by those very Same Chabad Khazarians. AND PUTIN IS HELPING THE KHAZARIANS TO DEPOPULATE THEIR ANCIENT HOMELAND
—
Even if you refuse to believe Putin is Conspiring with the Khazarians, it is impossible to deny that his so called De-Natzification of Ukraine is Depopulating his Own People, the Slavic White Russians.
—
It is irrefutable, Putin is Helping the Khazarians to reclaim their Ancient Homeland. Intentionally or Not…
—
@OratorBlog
*******
Chabad is the Khazarian Mafia. They have infiltrated every side. Putin, Zelensky and even the Trump Family.
—
Yes. Putin is Helping Chabad and Zelensky to Depopulate the Ancient Khazarian Homeland of Ukraine – TO TURN IT INTO THE NEW JERUSALEM PROJECT / KHAZARIAN HOMELAND
—
Putin's Goal, as he has openly stated is to Annihilate the Ukrainian Forces, who are mostly of Slavic Russian Origin
—
They are TARGETED FOR EXTERMINATION
—
Even now, the number according to Mainstream Sources is down by 10 Million Citizens. With those who have fled the country, the numbers are probably actually double that number.
THE KHAZARIANS ARE TAKING BACK THEIR ANCIENT HOMELAND
—
Written by RiseUpGoyim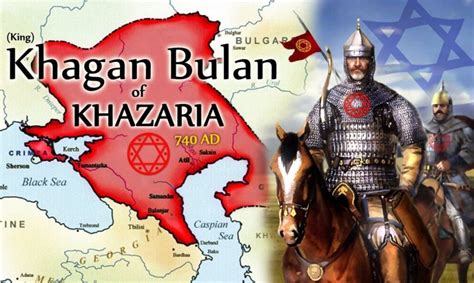 THE HIDDEN AND FORBIDDEN HISTORY OF THE KHAZARS (aka Ashkenazi Jews
—
Khazars are NOT Semites. Who Are The Khazars?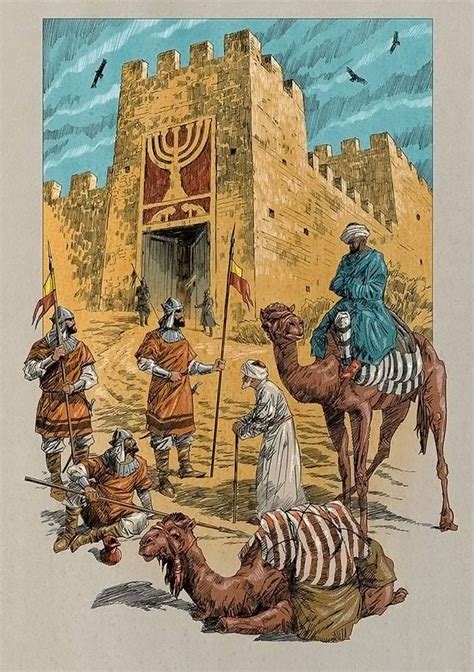 The Babylonian Radhanite Silk Road Merchants and Bankers became the Leaders of the Khazarians. Both adopting Judaism, while Secretly Continuing their Evil Pagan Practices.
—
The Rise of The Khazars
—
Since the only Semites left in the world today are the Arabic people of Palestine and some people of Northern Africa, the question to ask is, WHO then, are these, whom we call JEWS?
—
To understand the truth about the Jews, who claim ancestral ties to the land of Palestine, we must take a little history lesson.
—
100 B.C. THE RISE OF THE KHAZARS
—
A war like tribe (consisting of the tribes of Hun, Uigur, and Magyar) descendants of Asiatic Mongols and Tatars originate in the heart of Asia
—
The tribe was so belligerent and hostile that they were eventually run out of Asia and scattered amongst the 25 peaceful and agricultural nations of Eastern Europe
—
This mix of warlike Asiatic nomads who ravaged Europe in the 4th–5th centuries known as Khazars belonged to a grouping of Turks who wrote in a runic script that originated in Mongolia
—
Given their very vile and vulgar nature, the Asiatic nomads, "terrifying people of Gog and Magog" pillaged and decimated everything in their way
—
It was in these invaded 25 peaceful agricultural nations occupying approximately 1,000,000 square miles in Eastern Europe in the Caucasus Mountains (now called Kazakhstan, Georgia, Ukraine and other names) that the Asiatic nomads decided to set up their 800,000 square mile kingdom between the Black and Caspian seas.
—
The origin of the word CAUC-ASIAN takes its root here. Contrary to popular belief, Caucasians and Whites are NOT the same people. Caucasians as the name signifies are the Asians that settled in the Caucasus Mountains whereas the "White" man, refers to the pure, White European bloodlines that were not intermixed with the Asiatics (whom later became known as Khazars, then Yids (Yiddish), then Ashkenazis/Sephardis and today they're all just called "Jews", which is wrong and refers to those who practice Judaism, nothing to do with the race of these Asiatic nomad rascals and deceivers).
—
They called their new kingdom, Khazaria. The Khazars by then were a mixture of Huns, Mongols, Turks and Magyars
—
To expand their kingdom and power, the Khazars kidnapped, tortured, raped and forced European women to have their Asiatic children thereby over a period of a few centuries transitioning into the European White mans skin.
—
The kingdom quickly became the biggest country in all of Europe forming a kingdom of 10-20 million people.
—
The Khazars became so strong and powerful that when other monarchs wanted to go to war, the Khazarian King would lend them his soldiers
—
They quickly became known as a demented race of thieves, rapists, murderers, and highwaymen, who would prey on travellers, steal from them, murder them, and then assume their identity
—
The Khazars were idolaters and phallic worshippers who worshipped many false gods. It was their religion the way it was the religion of many other Pagans or Barbarians (this form of worship continued until the 8th century)
—
"Khazars, a non-Semitic, Asiatic, Mongolian tribal nation who emigrated into Eastern Europe about the first century, who were converted as an entire nation to Judaism in the seventh century by the expanding Russian nation which absorbed the entire Khazar population, and who account for the presence in Eastern Europe of the great numbers of Yiddish-speaking Jews in Russia, Poland, Lithuania, Galatia, Bessarabia and Rumania." – The Jewish Encyclopedia
—
"The story of the Khazar Empire, as it slowly emerges from the past, begins to look like the most cruel hoax which history has ever perpetrated."
—
Arthur Koestler (Jewish Hungarian historian, one time Communist and radical Zionist [Jabotinsky party member]) (The Thirteenth Tribe, p. 17)
—
"These Eastern European Jews are neither Israelites nor "Semites," but are instead Khazars, Mongols, and people of Hun descent!"
—
Arthur Koestler (The Thirteenth Tribe)
—
"…evidence from anthropology concurs with history in refuting the popular belief in a Jewish race descended from the biblical tribe."
—
Arthur Koestler (The Thirteenth Tribe p. 180)
—
"The origin and history of the Khazars and Khazar Kingdom are certainly incontestable historical facts. These incontestable historic facts also establish beyond any question of doubt the origin and history of the so-called or self-styled "Jews" in eastern Europe. The origin and history of the Khazars and Khazar kingdom and their relationship to the origin and early history of the so-called or self-styled "Jews" in eastern Europe was one of history's best kept secrets until wide publicity was given in recent years to my research on this subject."
—
Benjamin H Freedman (Jewish defector)
—
"When they have money they become tyrants. And when they become defeated, they become ruthless. They're only barbarians. They're the descendants of Asiatic Mongols and they will do anything to accomplish their purpose."
—
Benjamin H Freedman (Jewish defector)
—
"Jewish settlements in Ukraine can be traced back to the 8th century. During the period of the Khazar kingdom, Jews lived on the banks of the River Dnieper and in the east and south of Ukraine and the Crimea."
—
jewishvirtuallibrary.com
—
"Leaked report: Israel acknowledges Jews in fact Khazars; Secret plan for reverse migration to Ukraine. . . . it is now revealed, Israel will withdraw its settlers from communities beyond the settlement blocs—and relocate them at least temporarily to Ukraine. Ukraine made this arrangement on the basis of historic ties and in exchange for desperately needed military assistance against Russia. This surprising turn of events had an even more surprising origin: genetics, a field in which Israeli scholars have long excelled."
—
"It is well known that, sometime in the eighth to ninth centuries, the Khazars, a warlike Turkic people, converted to Judaism and ruled over a vast domain in what became southern Russia and Ukraine. What happened to them after the Russians destroyed that empire around the 11th century has been a mystery. Many have speculated that the Khazars became the ancestors of Ashkenazi Jews. . . . In 2012, Israeli researcher Eran Elhaik published a study claiming to prove that Khazar ancestry is the single largest element in the Ashkenazi gene pool. . . . Israel seems finally to have thrown in the towel. A blue-ribbon team of scholars from leading research institutions and museums has just issued a secret report to the government, acknowledging that European Jews are in fact Khazars. An aide . . . explained, "We first thought that admitting we are re- ally Khazars was one way to get around Abbas's insistence that no Jew can remain in a Palestinian state. Maybe we were grasping at straws. But when he refused to accept that, it forced us to think about more creative solutions. The Ukrainian invitation for the Jews to return was a godsend." Speaking on deep background, a well-placed source in intelligence circles said: "We're not talking about all the Ashkenazi Jews going back to Ukraine. Obviously that is not practical. The press as usual exaggerates and sensationalizes; this is why we need military censorship.
—
All Jews who wish to return would be welcomed back with- out condition as citizens, the more so if they take part in the promised infusion of massive Israeli military assistance, including troops, equipment, and construction of new bases. If the initial transfer works, other West Bank settlers would be encouraged to relocate to Ukraine, as well.
—
After Ukraine, bolstered by this support, reestablishes control over all its territory, the current Autonomous Republic of Crimea would once again become an autonomous Jewish domain. The small-scale successor to the medieval empire of Khazaria (as the peninsula, too, was once known) would be called, in Yiddish, Chazerai. . . . "We'd like to think of it as sort of a homeland-away- from-home," added the anonymous intelligence source. "Or the original one," he said with a wink.
—
After all, Herzl wrote about the Old-New Land, didn't he? In retrospect, we should have seen this coming, said a venerable State Department Arabist, ticking off the signs on his fingers: a little-noticed report that Russia was cracking down on Israeli smuggling of Khazar artifacts, the decisions of both Spain and Portugal to give citizenship to descendants of their expelled Jews, as well as evidence that former IDF soldiers were already leading militias in support of the Ukrainian government. And now, also maybe the possibility that the missing Malaysian jet (N.B. MH370) was diverted to Central Asia." (The Times of Israel, March 18, 2014)
—
https://blogs.timesofisrael.com/leaked-report-israel-acknowledges-jews-in-fact-khazars-secret-plan-for-reverse-migration-to-ukraine/
(See Full Article Linked at the top for more)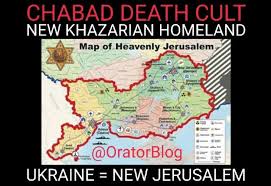 For many more videos that PROVE the Khazarian / Jewish / Chabad Takeover of Ukraine see my 2 Articles linked below:
Israel, Putin & Ukraine Plot to Create New Jerusalem Khazarian Homeland in Ukraine-PROOF. War to Depopulate and Force Migration. 36 Million Ukrainians Must Die or Flee
—
Monday, October 24, 2022
—
/alternative/2022/10/israel-putin-ukraine-plot-to-create-new-jerusalem-khazarian-homeland-in-ukraine-proof-war-to-depopulate-and-force-migration-36-million-ukrainians-must-die-or-flee-3782490.html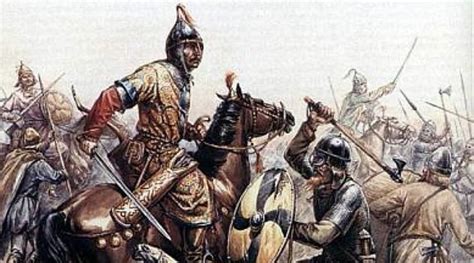 Zelensky Says His Goal is to Turn Ukraine Into a 'Greater Israel' – The Heavenly Jerusalem Project. The United Nations "IS" Global Zionism
—
Saturday, November 19, 2022
—
/alternative/2022/11/zelensky-says-his-goal-is-to-turn-ukraine-into-a-greater-israel-the-heavenly-jerusalem-project-the-united-nations-is-global-zionism-3784082.html
Before It's News®
is a community of individuals who report on what's going on around them, from all around the world.
Anyone can
join
.
Anyone can contribute.
Anyone can become informed about their world.
"United We Stand" Click Here To Create Your Personal Citizen Journalist Account Today, Be Sure To Invite Your Friends.