Jesus Paid For The Sins Of The Whole World On The Cross At Calvary With The Blood Of God, But John MacArthur Denies These Bedrock Bible Truths
Monday, September 12, 2022 20:09
% of readers think this story is Fact. Add your two cents.

I cannot imagine any Bible teacher or preacher of the word of God that did not understand that the payment for sin on the cross was the shed blood of Jesus Christ, but end times heretic John MacArthur is one such person.
John MacArthur is a lot of things, but one thing he is not is a Bible believer. Why do I say that? Because John MacArthur denies the main scriptural tenant that clearly and plainly decrees that the payment for sin made on the cross was God's own blood, shed to redeem sinners. As you will see in the videos below, MacArthur states repeatedly that the "blood of Jesus Christ does not save you", and he go so far as to say that the blood Jesus shed was not God's blood. That, my friends, is rank heresy.
"Take heed therefore unto yourselves, and to all the flock, over the which the Holy Ghost hath made you overseers, to feed the church of God, which he hath purchased with his own blood." Acts 20:28 (KJB)
What follows below are my notes from our Sunday Service yesterday, just some quick thoughts I compiled on the blood of Jesus Christ to prepare for yesterday's message. The evidence that rebukes John MacArthur's heresy is overwhelming, and the only way you could miss it you'd have to be unsaved. This is no case of "let's agree to disagree", not by a long shot, this is rebuking heresy and false teaching that some might be saved. If you believe that the blood of Jesus Christ, the blood of God, cannot save your soul, then you are lost and headed for a fiery Hell. The only payment for your sin God will accept is His own shed blood.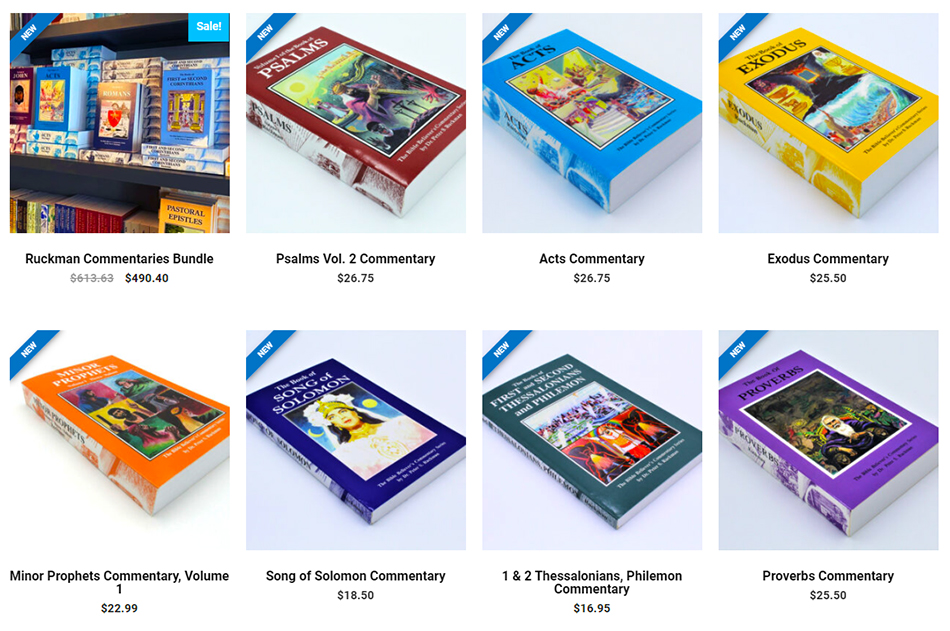 Saved By The Blood Of The Crucified One
The first mention of blood in your King James Bible is the shed blood of an innocent man, who is a type of Jesus Christ, shed by a man who a type of Antichrist. This law of first mention sets the standard for blood all through the scriptures.
"And he said, What hast thou done? the voice of thy brother's blood crieth unto me from the ground." Genesis 4:10 (KJB)
In the New Testament, the blood as it relates to the shed blood of Jesus Christ on the cross, shows you that it is a payment to 1). Build His church, and 2). Make a payment for sin for the whole world.
"Likewise also the cup after supper, saying, This cup is the new testament in my blood, which is shed for you." Luke 22:20 (KJB)
"And I say also unto thee, That thou art Peter, and upon this rock I will build my church; and the gates of hell shall not prevail against it." Matthew 16:18 (KJB)
The Bible shows us that the death of Jesus on the cross is the vehicle by which the blood was applied as payment, His death itself is not the payment. This is a huge distinction, one that is lost to most Greek and Hebrew scholars of our day. If Jesus had only died in our place on the cross, and not made the payment, then we would remain in our sins with no way to receive salvation. The blood that was shed is eternal, it is God's blood, and only God's blood can keep you eternally safe, saved and secure.
"Take heed therefore unto yourselves, and to all the flock, over the which the Holy Ghost hath made you overseers, to feed the church of God, which he hath purchased with his own blood." Acts 20:28 (KJB)
Jesus on the cross took the punishment we rightly deserve upon Himself, and this is the first Bible doctrine ever mentioned in the Church Age.
"And Philip ran thither to him, and heard him read the prophet Esaias, and said, Understandest thou what thou readest? And he said, How can I, except some man should guide me? And he desired Philip that he would come up and sit with him. The place of the scripture which he read was this, He was led as a sheep to the slaughter; and like a lamb dumb before his shearer, so opened he not his mouth: In his humiliation his judgment was taken away: and who shall declare his generation? for his life is taken from the earth." Acts 8:30-34 (KJB)
Of course, this is referring to Isaiah 53
"But he was wounded for our transgressions, he was bruised for our iniquities: the chastisement of our peace was upon him; and with his stripes we are healed." Isaiah 53:5 (KJB)
---
The New Versions Remove The Blood!
KJB: "In whom we have redemption through his blood, even the forgiveness of sins:" Colossians 1:14 (KJB)
ESV: "in whom we have redemption, the forgiveness of sins." Colossians 1:14 (ESV)
---
Now, let's take a look in the writings of Paul to see how important the blood Jesus shed on the cross truly is. It's so simple, you have to work to miss it.
"Whom God hath set forth to be a propitiation through faith in his blood, to declare his righteousness for the remission of sins that are past, through the forbearance of God; To declare, I say, at this time his righteousness: that he might be just, and the justifier of him which believeth in Jesus." Romans 3:25,26 (KJB)
"Much more then, being now justified by his blood, we shall be saved from wrath through him." Romans 5:9 (KJB)
"After the same manner also he took the cup, when he had supped, saying, This cup is the new testament in my blood: this do ye, as oft as ye drink it, in remembrance of me." 1 Corinthians 11:25 (KJB)
"In whom we have redemption through his blood, the forgiveness of sins, according to the riches of his grace;" Ephesians 1:7 (KJB)
"And, having made peace through the blood of his cross, by him to reconcile all things unto himself; by him, I say, whether they be things in earth, or things in heaven." Colossians 1:20 (KJB)
All the way into Revelation, we see the blood is what has paid our sin debt.
"And from Jesus Christ, who is the faithful witness, and the first begotten of the dead, and the prince of the kings of the earth. Unto him that loved us, and washed us from our sins in his own blood, And hath made us kings and priests unto God and his Father; to him be glory and dominion for ever and ever. Amen." Revelation 1:5,6 (KJB)
The last mention of blood in the Bible brings you full circle. As the first mention of blood was that of an innocent men having it shed at the hands of the wicked, so the last mention of is of a Righteous Man trampling His enemies and shedding their blood.
"For true and righteous are his judgments: for he hath judged the great whore, which did corrupt the earth with her fornication, and hath avenged the blood of his servants at her hand." Revelation 19:2 (KJB)
"And he was clothed with a vesture dipped in blood: and his name is called The Word of God." Revelation 19:13 (KJB)
Remember what the gospel is:
"For I delivered unto you first of all that which I also received, how that Christ died for our sins according to the scriptures; And that he was buried, and that he rose again the third day according to the scriptures:" 1 Corinthians 15:3,4 (KJB)
It is the death, burial and resurrection of Jesus Christ. It was a sacrificial death to fulfill all the Law of Moses, but it was a death in order to make and apply a payment for sin, the only payment God would or could accept – His own blood, shed by Himself.
Watch Heretic John MacArthur Deny The Shed Blood Of Jesus Christ
This man is to be avoided at all costs, for every one right thing he says, he utters three heresies.
John MacArthur and His False Teachings Rebuked
Now The End Begins is your front line defense against the rising tide of darkness in the last Days before the Rapture of the Church
When you contribute to this fundraising effort, you are helping us to do what the Lord called us to do. The money you send in goes primarily to the overall daily operations of this site. When people ask for Bibles, we send them out at no charge. When people write in and say how much they would like gospel tracts but cannot afford them, we send them a box at no cost to them for either the tracts or the shipping, no matter where they are in the world. Even all the way to South Africa. We even restarted our weekly radio Bible study on Sunday nights again, thanks to your generous donations. All this is possible because YOU pray for us, YOU support us, and YOU give so we can continue growing.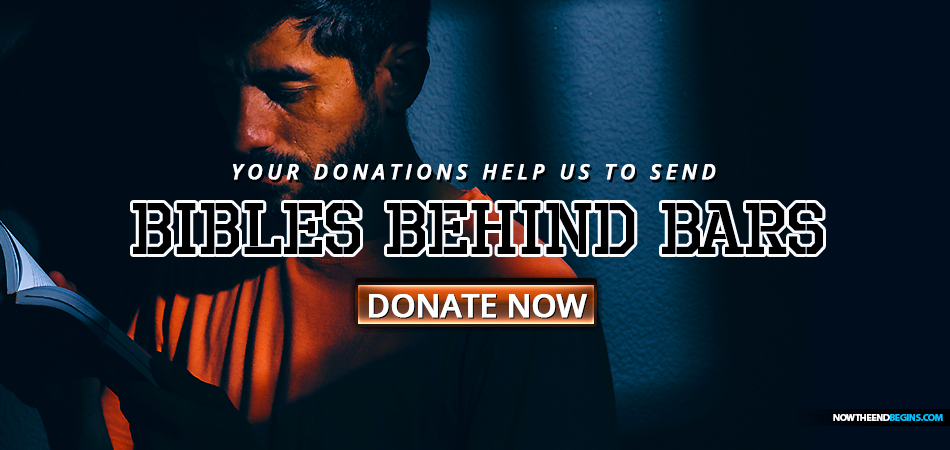 But whatever you do, don't do nothing. Time is short and we need your help right now. The Lord has given us an open door with a tremendous 'course' for us to fulfill that will create an excellent experience at the Judgement Seat of Christ. Please pray for our efforts, and if the Lord leads you to donate, be as generous as possible. The war is REAL, the battle HOT and the time is SHORT…TO THE FIGHT!!!
"Looking for that blessed hope, and the glorious appearing of the great God and our Saviour Jesus Christ;" Titus 2:13 (KJB)
"Thank you very much!" – Geoffrey, editor-in-chief, NTEB
The post Jesus Paid For The Sins Of The Whole World On The Cross At Calvary With The Blood Of God, But John MacArthur Denies These Bedrock Bible Truths appeared first on Now The End Begins.
Source:
https://www.nowtheendbegins.com/end-times-heretic-john-macarthur-says-jesus-shed-blood-on-cross-does-not-save-you/
Before It's News®
is a community of individuals who report on what's going on around them, from all around the world.
Anyone can
join
.
Anyone can contribute.
Anyone can become informed about their world.
"United We Stand" Click Here To Create Your Personal Citizen Journalist Account Today, Be Sure To Invite Your Friends.