Big Pharma, Human Prey: The Real Story Behind Blood Donations - Video Documentary
Monday, July 20, 2020 11:00
% of readers think this story is Fact. Add your two cents.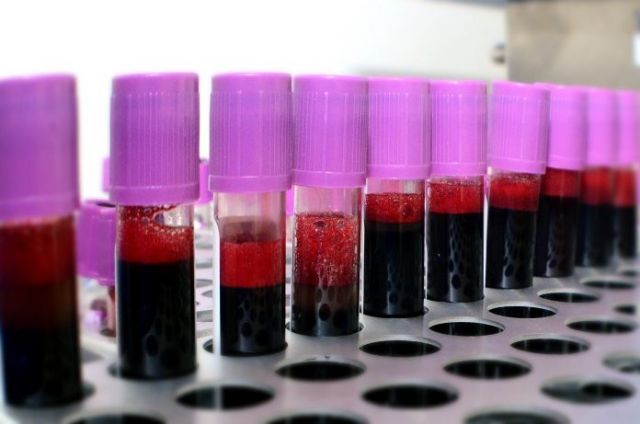 Whether billed as a community drive, corporate drive, team drive or emergency drive, the American public has long been called upon to donate their blood to help others in need.
"Giving blood is a simple thing to do, but it can make a big difference in the lives of others."
"Every whole blood donation has the power to save up to 3 lives. Your donation could be someone's only chance at another day."
The catch phrases vary, and freely donating blood is indeed a positive action. But there is a darker side to the business of blood donation.
This video documentary, "Blood Business", sheds light on the opaque trade of the blood plasma industry. From the impoverished streets of Cleveland, Ohio, to the golden shores of Switzerland's Lake Zurich, the film explores the intricacies around the business of blood, and the price being paid by the humans involved.
Plasma, a component of blood which is highly sought-after, now costs more per liter than petrol. Used by pharmaceutical companies to create expensive medications, this precious liquid has become a lucrative commodity. This film investigates one of the largest corporations in this flourishing market, with profits soaring over €1 billion (US$1.13 billion). Their donation centers are mostly found in poor neighborhoods in the United States, and they pay donors for their blood – a practice forbidden in Europe.
For impoverished Americans, blood donations have become a source of income, presenting a real risk to their health, as they lie about their conditions and donate repeatedly to make ends meet. There are donors who give blood in the hope of helping others, but the reality of where their blood donations actually go can be somewhat different. This video documentary investigates the global trade in blood and plasma donations.
An interesting side effect (there are so many unintended consequences) of the coronavirus spread and subsequent lockdown across the country and around the world is a dire shortage of available blood. When nonessential businesses were mandated to close, blood drives everywhere were canceled, and orders of social distancing resulted in many people being afraid to go into established donation centers. Turns out the donation of blood was listed as an essential service on local health department lists, but they forgot to tell the public.
Chris Hrouda, president of biomedical services for the American Red Cross, which collects about 40 percent of the country's blood donations, calls it a "staggering" drop in supply. "Our inventories have been cut in half," Mr. Hrouda said. "We're starting to get into a critical situation."
From the New York Times, 17 June 2020
On a hstorical note, Dr. José Antonio Grifols Lucas, a scientist from Vilanova i la Geltrú, Spain, founded Laboratorios Grifols in 1940. There, he pioneered a first-of-its-kind technique called plasmapheresis, where a donor's red blood cells would be returned to the donor's body almost immediately after the separation of the blood plasma. This technique is still in practice today, eighty years later.
The World Health Organization (WHO) maintains the Model List of Essential Medicines which lists the most important medications needed in a basic health system. Fresh frozen plasma is on this list, considered critically important for
treatment of many types of trauma resulting in blood loss. It is kept stocked universally in all medical facilities capable of treating trauma cases.
So, what is blood plasma, this 'golden' elixir of life worth so very much to the medical industry?. The following is from Wikipedia…
"Blood plasma is a 'yellowish liquid' component of blood that holds the blood cells of whole blood in suspension. It is the liquid part of the blood that carries cells and proteins throughout the body. It makes up about 55% of the body's total blood volume. It is the intravascular fluid part of extracellular fluid (all body fluid outside cells). It is mostly water (up to 95% by volume), and contains important dissolved proteins (6–8%) (e.g., serum albumins, globulins, and fibrinogen), glucose, clotting factors, electrolytes (Na+, Ca2+, Mg2+, HCO3−, Cl−, etc.), hormones, carbon dioxide (plasma being the main medium for excretory product transportation), and oxygen. It plays a vital role in an intravascular osmotic effect that keeps electrolyte concentration balanced and protects the body from infection and other blood disorders."
---
References
https://en.wikipedia.org/wiki/Blood_plasma
https://www.nytimes.com/article/how-to-donate-blood.html
Before It's News®
is a community of individuals who report on what's going on around them, from all around the world.
Anyone can
join
.
Anyone can contribute.
Anyone can become informed about their world.
"United We Stand" Click Here To Create Your Personal Citizen Journalist Account Today, Be Sure To Invite Your Friends.