Reclaiming America - Restoring 'De Jure' Government, Judge Anna Von Reitz and Mark at LightHouse Law Club
Sunday, August 2, 2020 1:35
% of readers think this story is Fact. Add your two cents.

~~~~~~~~~~~~~~~~~~~~~~~~~~~~~~~~~~~~~~~~~
About Patrick Henry and our Red Pill projects: Fascist-book: https://www.facebook.com/pauljamesCET/ More Articles: tinyurl.com/qno5k6e
LivingLawSociety.org +++ more links here 1776reloaded.org internallydisplacedpeople.org Several important articles have been uploaded to BIN on the ongoing CCP. Demon-rat.Socialist party of DC and their Coup of America. All available at this link: /v3/contributor/bio/?uid=713008 Video channel: https://www.brighteon.com/channels/1776reloaded
The focus of our work over the last 15 years has been to investigate the Legal and Governance system operating in America at Federal, State, County, City etc.. Conclusion: the entire legal system in America is illegally operated by Constitutionally-banned foreign agents that run America for foreign interests. This means Constitutionally-banned foreign agents run nearly every now Occupied counterfeit government Office in the nation. It is further concluded these Constitutional banned foreign agents have literally been engaged in a Mixed War against the American people, relying on lawfare while farming Americans to pfofit the International Bankers (aka Human Trafficking) and the CROWN / VATICAN system in a silent war with America since the War of Indepence.
See LivingLawSociety.org for more and proof that the original organic United States Constitution post 1819 was modified and orchestrated to bring America under a foreign Corporate Democracy [Socialistic Mob-rule] as a path to destroy the Republic and the peoples guarantee of a Republican form of Government to advance the Luciferian Roman Cults Talmudic New World Order Agenda.
The following letter was sent to Trump via US Military alerting those loyal to the American people to this state of affairs with certified government proofs of claim. /new-world-order/2020/12/letter-to-trump-and-us-military-on-lawfare-mixed-war-color-of-lawauthorityoffice-constitutionally-banned-foreign-agents-fake-weaponized-courts-etc-time-to-take-back-america-from-the-parasites-9526.html
~~~~~~~~~~~~~~~~~~~~~~~~~~~~~~~~~~~~~~~~~~~~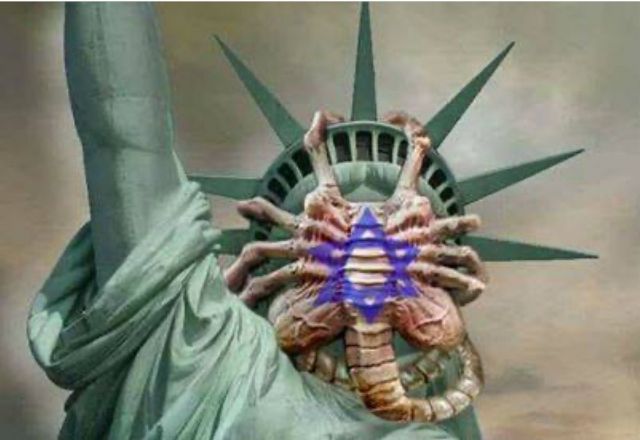 If you do not understand the significance of the above image please read the notes at the bottom of this page:
Go straight to Anna's Von Reitz Video Address
If you read my previous BIN articles linked to the bottom of this page you will understand our Lawful Organic Sovereign 'states compact' created Federal Government and those of the original organic fifty states, the onces de jure Free and Independent We the people Governments across America were vacated through a succession of unlawful, unconstitutional, seditious and treasonous acts starting in the1860′s, acts instigated by those banned from American Government by virtue of the lawfully enacted Titles of Nobility Act that BANNED foreign agents from American Governance. Article XIII (TONA) is covered extensively in my prior posts and at 1776Reloaded.org
Enemies foreign and domestic installed a Luciferian Crown / Vatican Cabal controlled De Facto Military Governance in DC and across America's fifty states via Territorial and Municipal Corporations that have perpetually engaged in a Mixed War, Lawfare and Human Trafficking of all the American people. These crimes against humanity funded the Luciferian Cabal Banking System and the so called New World Order which shadow Government now works to try and install over 7+ Billion people!
This foreign De Facto "Governance system" installed across America was stealthily / unlawfully and deceptively placed UN control post the deliberate Cabal contrived US Corp. Bankruptcy. The De facto Governances across America have been orchestrated by a Shadow Government of the Rothschild United Nations / IMF without any lawful authority to do so. This is evidenced by the so called Sustainable Development BS being adopted by all local Governments!
Generations of traitors in governance across America have escalated this state of Affairs by signing on to unlawful Anti-American so called UN Law (no-Law, void, legally invalid) manufactured on Propaganda ( i.e. lies about Global Warming, Climate Change and Viral outbreaks) all of which was designed to inspire Problem – Reaction – Solutions.
These past acts of sedition and treason is why the Rothschilds – UN's WHO through its traitor proxies feel able to hand down edicts to the State Governors [Like Lock Down, Social Distancing et al], through what is a foreign overlay De Facto Corporate Government system which is acting as if it has authority on the physical states and over the American people! They have no such lawful authority! Fraud vitiates all acts enabled on Fraud.
Not surprisingly, this state of affairs has never been explained to the American people which is why Anna's educational Video is so important for people to watch and share. Our Occupation Military government can not come out and explain that unelected banned foreign agents with out any legitimate authority over the American people decided that they would sell us all out to be rulled by the Luciferian Rothschilds UN New World Order Roman Cult; because if the American were told this, a civil war would ensue! This is why the Globalist Governors are trying install foreign control in to America by a back door policy under their BS Plandemic Dog and Pony Show!
http://1776reloaded.org/Templates/Rockefellor_Lockstep_strategy.pdf
This explains why the globalist parasites are at war with 2nd Amendment and want to take guns from the American people! What is going on now is an attempt by the Globalists inside our gates to try and turn America over to the Luciferian UN Crown / Vatican Roman Cult which is under the Black Nobility Crime Families through the Plandemic PsyOp so they can install the New World Order across the World. America must fall before they can impose this agenda on the World! They have over played their hand and now they need to exposed and tried for their crimes.
Clearly Trump is not going along with the plan but he has also not done all he could to expose this dire situation to the American people espacially the role of Gates, Fauci, Birx, Rothschilds – FED-UN-WHO and Big Pharma.
I can think of many reasons why he is going slow, some good, some bad. The most important thing for Americans to do is to understand how we have been lied to all of our lives; to learn our true history and to understand how those masquerading as Government, especially the ones towing the Luciferian Roman Cult Plandemic Rothschild PsyOp line are openly engaged in Sedition and Treason and must be called out and dealt with by actions of the American people as is required per our self governance foundations.
We the people and Trump have all the enacted law tools in the world to deal with this situation. Title 10 USC Section 253 and the Titles of Nobility Act covered in prior articles.
To understand what we are up against go read at California Government Code 1027.5.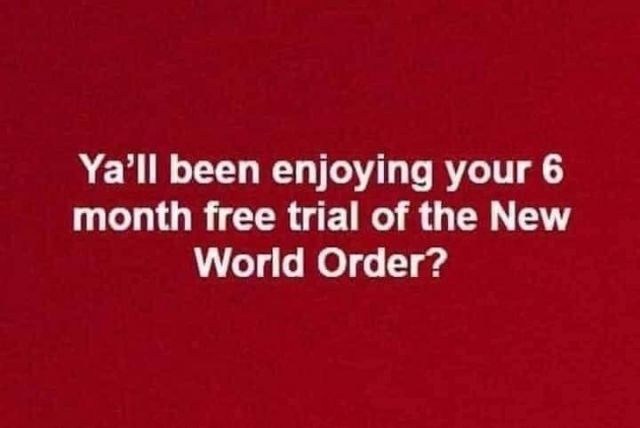 A former researcher that worked with Fauci states 50M will die if the GATES Virus Vaccine is mandated (2 min video)
Fascist Tube original post - https://youtu.be/BpYW2A2_8A4
Time to exit the New World Order?
An agent of the Luciferian Roman Zionist Cabal boasted of the plan to enslave Americans before the implemention of the US slavery system installed under the Emergency Banking Relief Act and the Trading with the Enemy Act on March 9th 1933. Edward Mandell House had this to say in a private meeting with President Woodrow Wilson about the Talmudic Usury Debt Slavey Plan:
"[Very] soon, every American will be required to register their biological property in a national system designed to keep track of the people and that will operate under the ancient system of pledging. By such methodology, we can compel people to submit to our agenda, which will effect our security as a chargeback for our fiat paper currency. Every American will be forced to register or suffer being unable to work and earn a living. They will be our chattel, and we will hold the security interest over them forever, by operation of the law merchant under the scheme of secured transactions.

Americans, by unknowingly or unwittingly delivering the bills of lading to us will be rendered bankrupt and insolvent, forever to remain economic slaves through taxation, secured by their pledges. They will be stripped of their rights and given a commercial value designed to make us a profit and they will be none the wiser, for not one man in a million could ever figure our plans and, if by accident one or two should figure it out, we have in our arsenal plausible deniability. After all, this is the only logical way to fund government, by floating liens and debt to the registrants in the form of benefits and privileges. This will inevitably reap to us huge profits beyond our wildest expectations and leave every American a contributor to this fraud which we will call "Social Insurance." Without realizing it, every American will insure us for any loss we may incur and in this manner, every American will unknowingly be our servant, however begrudgingly. The people will become helpless and without any hope for their redemption and, we will employ the high office of the President of our dummy corporation to foment this plot against America."
The enslavement of the American people orchestrated by Constitutional Banned banned parasite class should now be blazingly obvious to every American that has been paying attention to rogue Shadow Government activities through the Rockefeller – CROWN – WEF – FAUCI – GATES – CDC Vaccine Corp. Plandemic.
The Same Ones Selling You The Plandemic and the GOV ID 1984 FAUCI – OBUMMA Wuhan FUNDED Virus Are The Same Ones Selling You The ROTHSCHILDS – SOROS – GATES - CDC Vaccine Corp Vaccines while denying Americans that their exists a 65 year old $0.26c tried and tested cure!
/eu/2020/07/want-more-proof-this-has-all-been-planned-check-out-these-documents-2659231.html
http://1776reloaded.org/Templates/Rockefellor_Lockstep_strategy.pdf
All is not well in America:
Please note who oversees the BAR system running the so called legal system across America (NOT a Judicial Branch) on page 20 of the following Military Government – Civil Authority Manual: https://1776reloaded.org/joomla30/images/PDF/Occupation/FM-27-5-1947.pdf
Please see my prior post for definitions cited herein and a much deeper understanding of the hidden history that brought us to this point in time.
Please unlearn and share!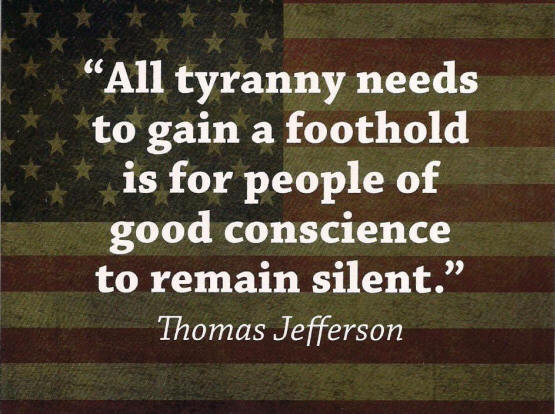 Note by 1776Reloaded.org: AVR / Lighthouse Law Group did not endorse the mirroring of their original post / video on BIN or Brighteon and nothing published by this writer in any publication, article on any platform is in any way associated with, or endorsed by AVR or LLG.
This information contained herein is being shared for educational purposes. Based on this writers investigations over the last 15 years, information provided by AVR is accurate to the very best of my knowledge.
The notes below are from the original Video Posting on Fascist Tube: https://www.youtube.com/watch?v=uDphBaZOL8U [Uploading to Brighteon].
PLEASE GO HERE FOR MORE
The American States Assembly
https://theamericanstatesassembly.net/
6.11.2020 Reclaiming America – Restoring 'De Jure' Government
•Jun 16, 2020
- American State National Christian YT Video channel: www.youtube.com/channel/UCEqZQVsdJI6sJIP6vcmKiiQ or click flag
American State National Christian
SUBSCRIBE
Anna Von Reitz with Mark Emery of Lighthouse Law, June 11th, 2020 According to the Bible, countries are under judgment for their wrongdoings. These countries on Earth are run by the Deep State which is very criminal. If you want to get out from under judgment in America, you can declare your country as America. Your country is then based on your state of birth. You then claim your status such as Oklahoman and are an American State National. These videos help you understand this. You can accomplish this by going to http://coppermoonshinestills.com/id71…, doing exactly as it says, and getting a passport and/or passport card. The American States Assembly. Find the state of your birth and JOIN! https://theamericanstatesassembly.net/. LEGAL NOTICE: The Authors specifically invoke the First Amendment rights of freedom of speech and of the press, without prejudice, on this website. The information posted on this website is published for informational purposes only under the rights guaranteed by the First Amendment of the Constitution for the united States of America. Images, text and logic are copyright protected. ALL rights are explicitly reserved without prejudice, and no part of this website may be reproduced unless by written consent. You hereby have written consent to post any individual post from this website containing this copyright to any other blog or email only if you post the whole and unaltered article including this copyright, and give proper credit to the authors, and a link back to this website at http://www.annavonreitz.com, or post the title of the article and a snippet with a link to the article on our website. This copyright is held by Anna Von Reitz, and Paul Stramer jointly. ©2015-2020 All rights remain in force. Removing this notice forfeits all rights to recourse. Copyright strictly enforced ©
###
The above text is the Original Post from the original YT Post:
1776Reloaded.org BIN article mentioned at the top of this message:
/new-world-order/2020/07/nih-admits-5g-can-actually-create-coronavirus-within-human-cells-9000.html
All articles by this author: /v3/contributor/stories/?uid=713008
"I care not what puppet is placed on the throne of England to rule the Empire. The man who controls Britain's money supply controls the British Empire and I control the British money supply." It also controls the FED and the UNITED NATIONS who's original ownership is found below (click hyper link).
- Nathan Mayer Rothschild
FEDERAL RESERVE Money System (same are behind the UNITED NATIONS Corporation):
Rothschild Bank of London
Rothschild Bank of Berlin
Warburg Bank of Hamburg
Warburg Bank of Amsterdam
Lazard Brothers of Paris
Israel Moses Seif Banks of Italy
Chase Manhattan Bank of New York
Goldman, Sachs of New York
Lehman Brothers of New York
Kuhn Loeb Bank of New York
Now you know why ROTHSCHILDS UNITED STATES (USRael Corp.) gave $233.7Bn to Rothschilds Israel over six decades?
The "UN" is a corporation founded in France several years before the United Nations Charter was ever created. And here, for your edification, are the Principal Parties of Interest driving the "UN Agenda"—– Current version UN Corp dba World Bank dba FEDERAL RESERVE — 52% owned by Rothschild Bank of London and Berlin; 8% owned by Lazard Freres Bank of Paris; 8% owned by Israel Moses Seif Bank of Italy, 8% owned by Warburg Bank of Hamburg and Amsterdam; 6% owned by Lehman Brothers of New York; 6% owned by Kuhn Loeb of New York; 6% owned by Chase Manhattan/Rockefeller Bank of New York; 6% owned by Goldman Sachs. (There may be some changes in ownership(s) since this list was compiled, but the above is accurate for the most part.)
Rothschilds British Brainwashing Company Global Psyop 2001: https://www.brighteon.com/ba7fb044-9ba6-4f88-be03-2326b2a35aab
Who do you think wants to take Guns away from Americans: http://www.lovethetruth.com/government/sandy_hook_hoax.htm
~~~~~~~~~~~~~~~~~~
Added July 20 2020 A.D. at 1:12AM
THE PLANDEMIC IS A LIVE EXCERCISE: https://www.brighteon.com/ec8be6da-c520-4976-8798-3e91f4c227e0 [Original document - https://www.youtube.com/watch?v=X7I5LzLgNSI&feature=youtu.be ]
Before It's News®
is a community of individuals who report on what's going on around them, from all around the world.
Anyone can
join
.
Anyone can contribute.
Anyone can become informed about their world.
"United We Stand" Click Here To Create Your Personal Citizen Journalist Account Today, Be Sure To Invite Your Friends.