Amistad Project Unveils Report on Election Funding From Facebook Founder Zuckerberg
Wednesday, December 16, 2020 12:47
% of readers think this story is Fact. Add your two cents.

Amistad Project Unveils Report on Election Funding From Facebook Founder Zuckerberg
From comments on Epoch Times:
Name witheld: Dec 16, 2020 at 09:01 −Vote up+33Vote down: Fuckerberg's gotta go!!! These elite asshole billionaires are all connected to each other!!! Fauci married to head of NIH, Chelsea Clinton married to George Soros' son….and on and on….we need to wake the sleeping giant that is Americans with their heads on straight (Libtards, you all just get in line for the Covid kill shot, we will take care of America). Time to fight back is NOW, Patriots!!!!
Important LivingLawSociety.org note – please see Letter to Trump at the bottom of this page to understand what happened to America! When you look, as we have over the last 15+ years, you will find BAR Association attorneys (1.4M) are behind EVERY fraud going on in America since the 1860′s. BAR = CROWN = 5th Column Marxist Union – illegally operating inside America (BAR Attorneys were Constitutionally banned in 1819) for Shadow Government (Crown / Vatican – Black Nobility) to turn America back to the CROWN Corp. of London (Vatican)! America and the fifty states are occupied by 5th Column Constitutionally – banned foreign attorneys running so-called Government across America. BAR Attorneys acting as Government actors are merely masquerading as a We the people founding fathers original organic government – which it IS NOT. What has been passing off as Government has been providing us all the illusion of a We the people, lawful Government; the illusion of lawful courts; illusion of Freedom and Independence etc! The Counterfeit Government system was never meant to stand the onslaught of DAY LIGHT by an outsider taking the Crown US Corp. Presidents office and exposing the FRAUD / Occupation of our nation by the Crown / Vatican foreign agents (ongoing since the 1860′s)! The SYSTEM is all rigged and has been for decades and now MILLIONS of Americans (NOT only those raped by the system that took time out to dig and unlearn what was going on) can also now see the FRAUD and LIES! Our nations was usurped in the 1860′s and we have all been under a counterfeit government since where de facto governments (Foreign Municipal Corporations masquerading as Government) agencies operate to protect this fraud and make sure it is not exposed. This is the role of the DOJ, FBI, so called Legal System / Courts and BAR attorneys! They are not all in on this or do they all understand this history! The minions were not meant to know the truth! They were trained upside down to think ROMAN CIVIL LAW was the law of the land when it is not the law of the land of America [See Cal. Civ. Code. 22.2] More at LivingLawSociety.org Time to take it all back and say HELL NO! See California Government Code 1027.5 to understand the Crown conspiracy. All Media is under the same foreign interests at War with America and its people!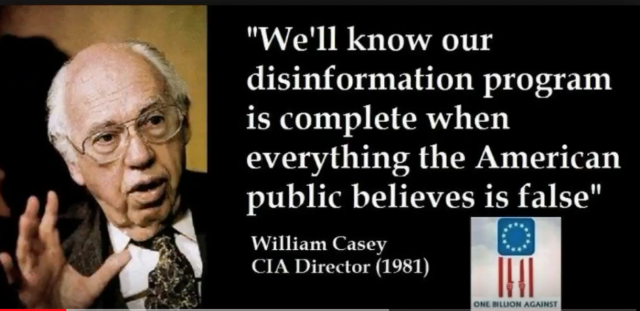 Most of the crimes discussed here are based on the manipulation of law and language by BAR Attorneys! Listen carefully and you will see what is stated above!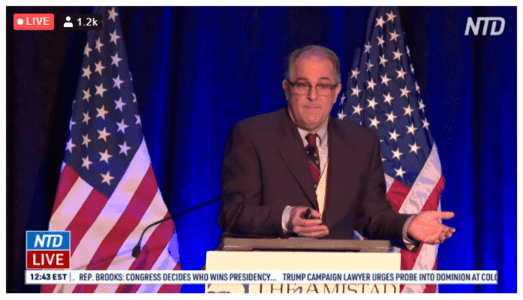 BY EPOCH TIMES STAFF
December 16, 2020 Updated: December 16, 2020
Amistad Project is holding a press conference Wednesday to release a report allegedly exposing the dark money apparatus of 10 nonprofit organizations funded by five foundations whose intent was to fundamentally undermine the electoral system. The group alleges that hundreds of millions of dollars were injected into the election, with $500 million coming from Facebook founder Mark Zuckerberg.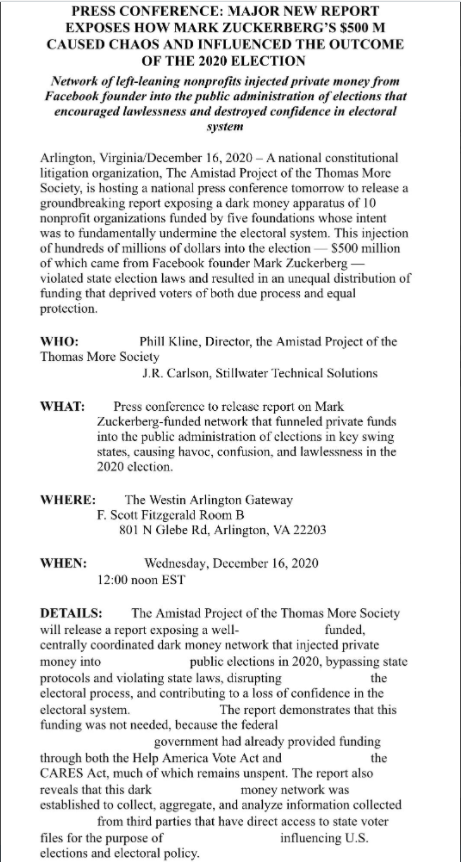 The press conference is scheduled to start at 12 p.m. ET. NTD and The Epoch Times will livestream the full press conference.
Watch live here:
Please visit: https://www.theepochtimes.com/amistad-project-unveils-report-on-election-funding-from-facebook-founder-zuckerberg_3621081.html
Amistad Project is holding a press conference
Where to Watch on Dec. 16 at 12 p.m. ET
NTD America: Verizon Fios® TV, Channel 158
NTD website:
https://www.ntd.com
The Epoch Times website:
https://www.theepochtimes.com
NTD YouTube channel:
https://www.youtube.com/user/NTDTV
The Epoch Times YouTube channel:
https://www.youtube.com/epochtimesdigital
The Epoch Times Facebook: https://www.facebook.com/epochtimes
NTD Facebook: https://www.facebook.com/NTDTelevision
NTD Twitter: https://twitter.com/news_ntd
Support Honest Journalism
Thank you for reading The Epoch Times. Your subscription will not only provide accurate news and engaging features, but will also contribute to the revival of American journalism and help safeguard our freedoms and republic for future generations.
As our operating revenue comes under great pressure, your support can help us carry on the important work we do. If you can, support The Epoch Times by trying it for just $1 – it only takes a minute. Thank you for your support!
~~~~~~~~~~~~~~~~~~~~~~~~~~~~~~~~~~~~~~~~~~~~
What you should be asking yourself? Why are those in so-called Government at War (Lawfare) with the American people? The following letter was sent to Trump via US Military alerting those loyal to the American people to the state of affairs described below and linking to certified government issued proofs of claim described in the letter. /new-world-order/2020/12/letter-to-trump-and-us-military-on-lawfare-mixed-war-color-of-lawauthorityoffice-constitutionally-banned-foreign-agents-fake-weaponized-courts-etc-time-to-take-back-america-from-the-parasites-9526.html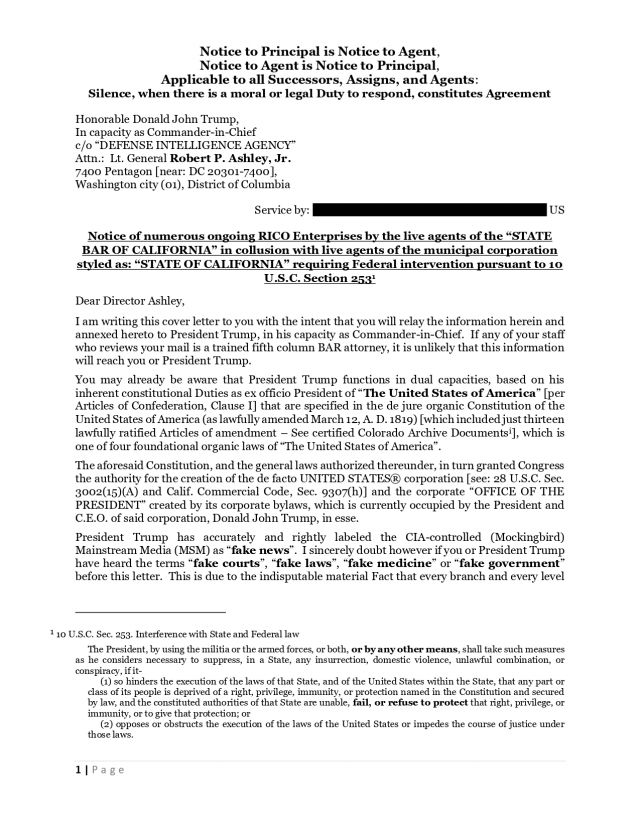 Please see the following hyper-link for the next three pages of the above letter…
/new-world-order/2020/12/letter-to-trump-and-us-military-on-lawfare-mixed-war-color-of-lawauthorityoffice-constitutionally-banned-foreign-agents-fake-weaponized-courts-etc-time-to-take-back-america-from-the-parasites-9526.html
About Patrick Henry and our Red Pill projects: Fascist-book: https://www.facebook.com/pauljamesCET/ More Articles: tinyurl.com/qno5k6e LivingLawSociety.org +++ more links here 1776reloaded.org internallydisplacedpeople.org Important articles have been uploaded to BIN on the ongoing CCP. Black Nobility.New World Order.RINO-Demon-rat.Socialist DC Crown US Corp.party of DC, the ongoing New World Order Usurpation of America by enemies Domestic and Foreign, and the GOV-ID-1984-Great-Reset-Agenda21/2030-Depop-Plandemic. Articles available at this link: /v3/contributor/bio/?uid=713008 Video channel: https://www.brighteon.com/channels/1776reloaded
The focus of our work over the last 15 years has been to investigate the Legal and Governance systems operating in America at Federal, State, County, City etc.. Conclusion: the entire legal system in America has been usurped by 185,000+ foreign CROWN / VATICAN rooted corporations and is illegally operated by Constitutionally-banned foreign agents that unlawfully run America for foreign interests (example US Corp., [CANADA], STATE OF CALIFORNIA, COUNTY OF ______ are NOT the original organic We the people Governments but counterfeits). Constitutionally-banned foreign agents run nearly every now Occupied counterfeit government Office in the nation. In America the leading faction of the 5th Column at war with the rest of us are BAR Attorneys (whether they know it or not)! See California Government Code 1027.5 to understand the silent War that has been going on for 150+ years. It is further concluded these Constitutional banned foreign agents have literally been engaged in a Mixed War against the American people, relying on lawfare while literally farming Americans to profit the International Bankers (aka Human Trafficking) and the CROWN / VATICAN system in a silent war with all Americans since the War of Independence.
See LivingLawSociety.org for more and proof that the original organic United States Constitution post 1819 was modified and orchestrated to bring America under a foreign Corporate Democracy [Socialistic Mob-rule] as a path to destroy the original organic we the people Governments and deprive the people of their guarantee of a Republican form of Government all so as to advance their Luciferian Roman Cult Talmudic New World Order Agenda.
"You want to talk about fraudulent elections? Let's start with the very concept of democracy to begin with: other people voting on how much of my property to plunder." – btw TuSA and organic states were created as a republic and guaranteed a republic form of governance – don't let the CROWN Plantation managers have you thinking any of the physical states or Organic Federal states co-ordinating governance was created as a DEMONcracy! PJ
Please like this article/author and others if you find this document insightful or useful and do not forget to share… more by the author here:
/v3/contributor/bio/?uid=713008
~~~~~~~~~~~~~~~~~~~~~~~~~~~~~~~~~~~~~~~~~~~~
Before It's News®
is a community of individuals who report on what's going on around them, from all around the world.
Anyone can
join
.
Anyone can contribute.
Anyone can become informed about their world.
"United We Stand" Click Here To Create Your Personal Citizen Journalist Account Today, Be Sure To Invite Your Friends.