Natural and Common Law Tribunal for Public Health and Justice: Public Notice for use by all. Put those masquerading as Government on Notice!
Sunday, December 13, 2020 1:12
% of readers think this story is Fact. Add your two cents.

This article: https://tinyurl.com/ychlmnz7
This is a Private To Public Notice to ALL Presumed Authorities acting under the Colour of Law. Notice for Personal Liability. Notice for Non-Consent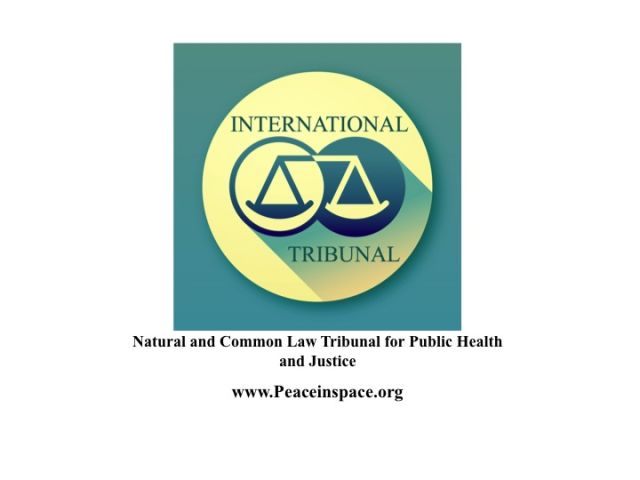 By now, most still in command of their own thoughts already know that the CROWN-GATES-FAUCI-GOV-ID1984 CCP PLANDEMIC fraud was manufactured by the Black Nobility Roman Cabal to move forward their long planned NWO World Wide Slavery and Democide agenda. The Medical Tyranny aspect of their plan was exposed in the following 2014 Video.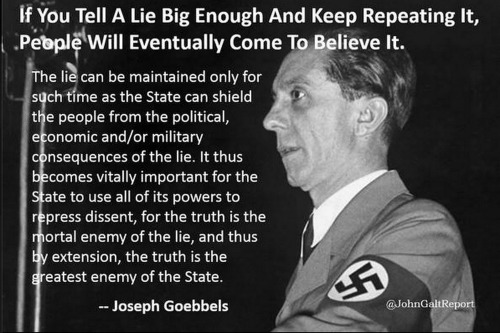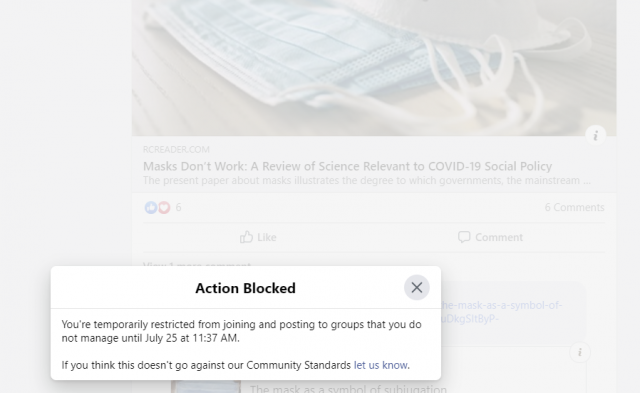 Thankfully, we are now seeing many Common Law defenses being enacted by we the people on all common law nations rallying against would be Officials in response to Governments (so-called) World Wide COV-IDIOT 1984 Psychological Warfare operations.
Note that:
Dem Governor lockdowns are domestic terrorism
Title 18, Section 2331(5) of the US Criminal Code, that defines "domestic terrorism" as: "activities that appear to be intended to intimidate or coerce a civilian population and influence the policy of a government by intimidation or coercion"
https://www.law.cornell.edu/uscode/text/18/2331
the term "domestic terrorism" means activities that
(B)appear to be intended—
(i)to intimidate or coerce a civilian population;
(ii)to influence the policy of a government by intimidation or coercion; or
(iii)to affect the conduct of a government by mass destruction, assassination, or kidnapping; and
(C)occur primarily within the territorial jurisdiction of the United States;
~~~~~~~~~~~~~~~~~
12/12/2020
Notice to Principal is Notice to Agent Notice to Agent is Notice to Principal – Codifications under International Law Vaccinations/Inoculations/Immunizations/Injections
Notice to Principal is Notice to Agent Notice to Agent is Notice to Principal – Codifications under International Law Vaccinations / Inoculations / Immunizations / Injections
https://exopolitics.blogs.com/international_criminal_co/2020/12/notice-to-principal-is-notice-to-agent-notice-to-agent-is-notice-to-principal-.html
Download Codifications under international law
Notice to Principal is Notice to Agent Notice to Agent is Notice to Principal
Codifications under International Law
Vaccinations/Inoculations/Immunizations/Injections
But not limited to:
This is a Private To Public Notice to ALL Presumed Authorities acting under the Colour of Law. Notice for Personal Liability. Notice for Non-Consent
Notice and Warning to ALL Government Employees, Public Officials, Officers, Agents, Military, Medical Officers of Health, Crown Agents, Public and Private Corporations acting under contract:
Any of the above mentioned entities that attempt to, or enforce laws, medical edicts or other such violations of an individuals rights, will be held both publicly and personally liable for criminal or civil prosecutions of violations of one or more of the following:
The Nuremberg Code;
Human Rights violations
Criminal Code: 279.01(1) Trafficking in persons; Fraud/Conspiracy to Commit (380) Conspiracy to Commit Murder (465).
https://history.nih.gov/display/history/Nuremberg+Code https://unesdoc.unesco.org/ark:/48223/pf0000146180 http://www.cirp.org/library/ethics/nuremberg/
The judgment by the war crimes tribunal at Nuremberg laid down 10 standards to which physicians must
conform when carrying out experiments on human subjects in a new code that is now accepted worldwide.
Notice to Principal is Notice to Agent Notice to Agent is Notice to Principal
1
Notice to Principal is Notice to Agent Notice to Agent is Notice to Principal
The Nuremberg Code
The voluntary consent of the human subject is absolutely essential.
This means that the person involved should have legal capacity to give consent; should be so situated as to be able to exercise free power of choice, without the intervention of any element of force, fraud, deceit, duress, over-reaching, or other ulterior form of constraint or coercion; and should have sufficient knowledge and comprehension of the elements of the subject matter involved, as to enable him to make an understanding and enlightened decision. This latter element requires that, before the acceptance of an affirmative decision by the experimental subject, there should be made known to him the nature, duration, and purpose of the experiment; the method and means by which it is to be conducted; all inconveniences and hazards reasonably to be expected; and the effects upon his health or person, which may possibly come from his participation in the experiment.
The duty and responsibility for ascertaining the quality of the consent rests upon each individual who initiates, directs or engages in the experiment. It is a personal duty and responsibility which may not be delegated to another with impunity.

The experiment should be such as to yield fruitful results for the good of society, unprocurable by other methods or means of study, and not random and unnecessary in nature.

The experiment should be so designed and based on the results of animal experimentation and a knowledge of the natural history of the disease or other problem under study, that the anticipated results will justify the performance of the experiment.

The experiment should be so conducted as to avoid all unnecessary physical and mental suffering and injury.

No experiment should be conducted, where there is an a priori reason to believe that death or disabling injury will occur; except, perhaps, in those experiments

where the

experimental physicians also serve as subjects.

The degree of risk to be taken should never exceed that determined by the humanitarian importance of the problem to be solved by the experiment.

Proper preparations should be made and adequate facilities provided to protect the experimental subject against even remote possibilities of injury, disability, or death.

The experiment should be conducted only by scientifically qualified persons. The highest degree of skill and care should be required through all stages of the experiment of those who conduct or engage in the experiment.

During the course of the experiment, the human subject should be at liberty to bring the experiment to an end, if he has reached the physical or mental state, where continuation of the experiment seemed to him to be impossible.

During the course of thee xperiment, the scientist in charge must beprepared to terminate the experiment at any stage, if he has probable cause to believe, in the exercise of the good faith, superior skill and careful judgement required of him, that a continuation of the experiment is likely to result in injury, disability, or death to the experimental subject.
["Trials of War Criminals before the Nuremberg Military Tribunals under Control Council Law No. 10", Vol. 2, pp. 181-182. Washington, D.C.: U.S.
Government Printing Office, 1949.]
Notice to Principal is Notice to Agent Notice to Agent is Notice to Principal
~~~~~~~~~~~~~~~~~~~~~~~~~~~~~~~~~~~~~~~~~
It is time Americans went to work in every community and issued Letters that held the parasites pushing their fraud and crimes against humanity accountable for said crimes.
The above Notice is an example from the Natural Common Law Tribunal for Public Health and Justice. The NOTICE is designed to hold COVIDIOT Official myth pushers accountable for their crimes against humanity. You to can use this Notice to hold your local Gov. Co agents accounatble and to put them on notice for their crimes!
All must understand, it is well settled that Government in common law nations has no authority over a people. Governments claimed authority without due process of law in a Constitutional Republic is illegitimate.
If those masquerading as Government swapped out our Constitutional Republic for some other form of Governance with out We the peoples delegated authority (as they did do) – then Government making claims of authority over us and the right to enforce lock-downs etc is in fact legitimate and such lawbreakers must be ignored and held accountable for their crimes.
In America, all Government edicts that violate unalienable rights with out procedural due process of law evidence common law crimes against the people! Typically, Lawfare is relied on to push Tyrannical edicts under color of office, color of law and color of Authority.
It is becoming increasingly obvious to awakening peoples across the World that COVID-19 is a fraud and the people are now pushing back against the Parasites and those attempting to enforce Tyrannical edicts on behalf of foreign Shadow Government.
Here is an example of push back in Argentina: Argentina is recruiting for new COVIDIOT enforcement Police to enforce Agenda 21 / 2030 Black Nobility Luciferian Roman Cult NWO GOV-ID-1984 Depopulation Protocols, experience not necessary.

The Tribunal ordered:
Original PDF's here: https://exopolitics.blogs.com/files/codifications-under-international-law.pdf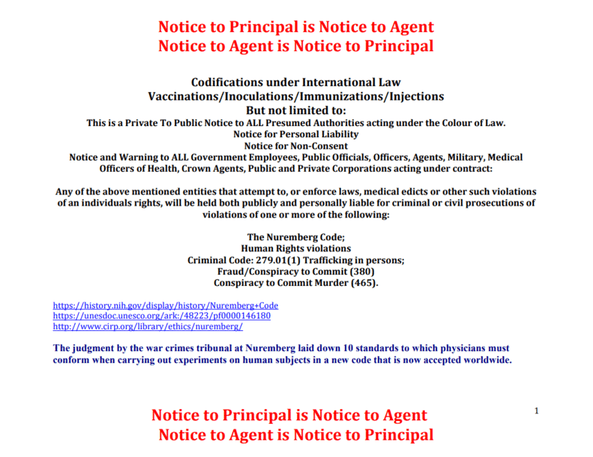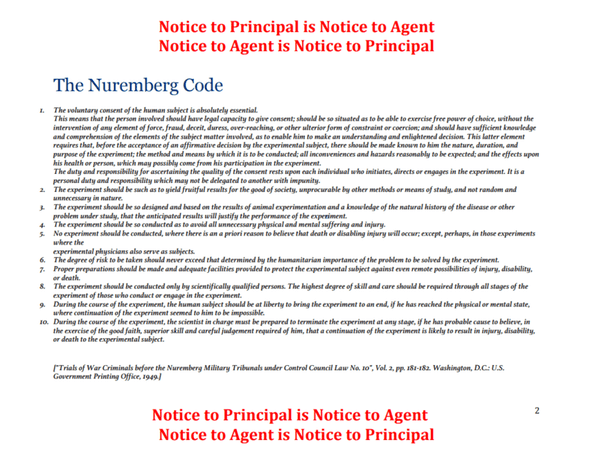 International Criminal Code
Tribunal News Updates + #DONTYOUDARE Tribunal Judges Panel with Laura Eisenhower + Support Tribunal Go Fund Me
https://exopolitics.blogs.com/international_criminal_co/2020/12/judgment-of-the-tribunal-in-the-matter-of-genocidal-technologies-pandemic-on-the-indictment-genocide.html
WATCH – #DONTYOUDARE Tribunal Judges Panel with Laura Eisenhower – GO TO www.Peaceinspace.org
https://share.vidyard.com/watch/H3vH4UJgdCvrPDwC2TGEWT?
WATCH Tribunal News Update
[email protected]
https://newtube.app/user/TrueTube/AnwZIED
Natural and Common Law Tribunal for Public Health and Justice; Emergency Go Fund Me Campaign
"This Emergency Go Fund Me Campaign is to raise $200,000 in funds for Legal Expenses to enforce our Tribunal's Emergency Injunctions in the National Courts of the 118 Nations ratifying the International Criminal Court Statute and Common Law and other lawful Venues, which have Universal Jurisdiction to prosecute Genocide and Crimes against Humanity that our Tribunal proved at Trial is being carried out by named Defendant Pandemic Perpetrators."
DONATE TO: STOP THE PANDEMIC BY LAW & JAIL PANDEMIC PERPS
TRIBUNAL GO FUND ME LINK
https://gf.me/u/za7rs6
Tribunal – Natural and Common Law Tribunal for Public Health and Justice
In a Nov. 29, 2020 Tribunal virtual Trial and Judgment, accessible at our Website:
http://www.peaceinspace.org
More important updates tonight:
URGENT! URGENT! URGENT! DO NOT TAKE THE COVID-19 VACCINE . . . . IT IS CAUSING PEOPLE IN AUSTRALIA TO BECOME HIV-POSITIVE . . .
Ultimate Proof: Covid-19 Was Planned to Usher in the New World Order
pfizer x-ceo whistles: https://www.brighteon.com/4977e298-f8d0-4e9f-911d-3821efe59f0c
/alternative/2020/12/david-icke-lab-rats-thats-all-you-are-if-you-take-the-vaccine-3737176.html
COVID TEST IS DANGEROUS FRAUD (COPIED & PASTED from A "front line" NURSE PRACTITIONER).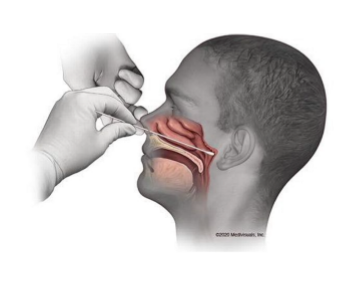 Speaking out on Facebook … Basically you would have to be brain dead already to submit – but judging from the number of people willingly restricting their oxygen intake, I'd say there are already MANY who will and are offering themselves up for this invasive PROCEDURE – because it's NOT a test for Covid. IT doesn't exist! We are "testing" for 2 things, – your submission to willingly have your body violated and for the pretence of finding fragments of previous cold remnants. NOT for Covid 19. This assault is dangerous! This information comes from my colleague doctors. Brain access, is through the nose. The test has another purpose than what the drug pushers say! Inserting a test bar deeply into the nose, causes haematoencephal barrier damage and can also damage endocrine glands (e.g. hypophysis). That's why testing hurts so much! The purpose of this deep violation, is to break the barrier and create an entry into the brain for every infection. When wearing a mouth and nose mask, bacteria and CO2 mask are collected and transported to the brain through the nose channel. Barrier's task is to protect from brain neurotoxins, heavy metals, bacteria and other toxins. If endocrine glands are damaged, symptoms such as muscle weakness, blood circulation, visual disturbances etc. may develop. There is no legal basis for this physical intervention and it is a mass violation of physical immunity! Wake up to the assault. YOU are being violated along with your rights, No wonder so many "covid survivors" have long term issues. Anyone would after being subjected to this most sensitive body violation! Anyone who would submit to this needs to wake UP!
~~~~~~~~~~~~~~~~~~~~~~~~~~~~~~~~~~~~~~~~~
About Patrick Henry and our Red Pill projects: Fascist-book: https://www.facebook.com/pauljamesCET/ More Articles: tinyurl.com/qno5k6e LivingLawSociety.org +++ more links here 1776reloaded.org internallydisplacedpeople.org Important articles have been uploaded to BIN on the ongoing CCP. Black Nobility.New World Order.RINO-Demon-rat.Socialist DC Crown US Corp.party of DC, the ongoing New World Order Usurpation of America by enemies Domestic and Foreign, and the GOV-ID-1984-Great-Reset-Agenda21/2030-Depop-Plandemic. Articles available at this link: /v3/contributor/bio/?uid=713008 Video channel: https://www.brighteon.com/channels/1776reloaded
The focus of our work over the last 15 years has been to investigate the Legal and Governance systems operating in America at Federal, State, County, City etc.. Conclusion: the entire legal system in America has been usurped by 185,000+ foreign CROWN / VATICAN rooted corporations and is illegally operated by Constitutionally-banned foreign agents that unlawfully run America for foreign interests (example US Corp., [CANADA], STATE OF CALIFORNIA, COUNTY OF ______ are NOT the original organic We the people Governments but counterfeits). Constitutionally-banned foreign agents run nearly every now Occupied counterfeit government Office in the nation. In America the leading faction of the 5th Column at war with the rest of us are BAR Attorneys (whether they know it or not)! See California Government Code 1027.5 to understand the silent War that has been going on for 150+ years. It is further concluded these Constitutional banned foreign agents have literally been engaged in a Mixed War against the American people, relying on lawfare while literally farming Americans to profit the International Bankers (aka Human Trafficking) and the CROWN / VATICAN system in a silent war with all Americans since the War of Independence.
See LivingLawSociety.org for more and proof that the original organic United States Constitution post 1819 was modified and orchestrated to bring America under a foreign Corporate Democracy [Socialistic Mob-rule] as a path to destroy the original organic we the people Governments and deprive the people of their guarantee of a Republican form of Government all so as to advance their Luciferian Roman Cult Talmudic New World Order Agenda.
The following letter was sent to Trump via US Military alerting those loyal to the American people to this state of affairs and linking to certified government issued proofs of claim. /new-world-order/2020/12/letter-to-trump-and-us-military-on-lawfare-mixed-war-color-of-lawauthorityoffice-constitutionally-banned-foreign-agents-fake-weaponized-courts-etc-time-to-take-back-america-from-the-parasites-9526.html
~~~~~~~~~~~~~~~~~~~~~~~~~~~~~~~~~~~~~~~~~~~~
Before It's News®
is a community of individuals who report on what's going on around them, from all around the world.
Anyone can
join
.
Anyone can contribute.
Anyone can become informed about their world.
"United We Stand" Click Here To Create Your Personal Citizen Journalist Account Today, Be Sure To Invite Your Friends.