PUBLIC NOTICE: Response to Joint Chiefs of Staff: Which side are you on?
Monday, January 18, 2021 20:26
% of readers think this story is Fact. Add your two cents.

Please share this document far and wide…
"A single person who stops lying can bring down a tyranny" Alexandr Solzhenitsyn
What the people in the image below finally need to trust in: themselves.
What not to trust in is Crown BAR franchised attorneys (aka a Constititionally – banned foreign / Crown agents)!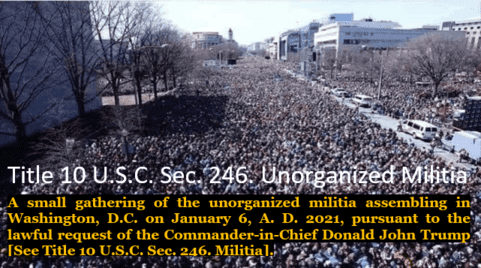 Joint Chiefs of Staff: Which side are you on?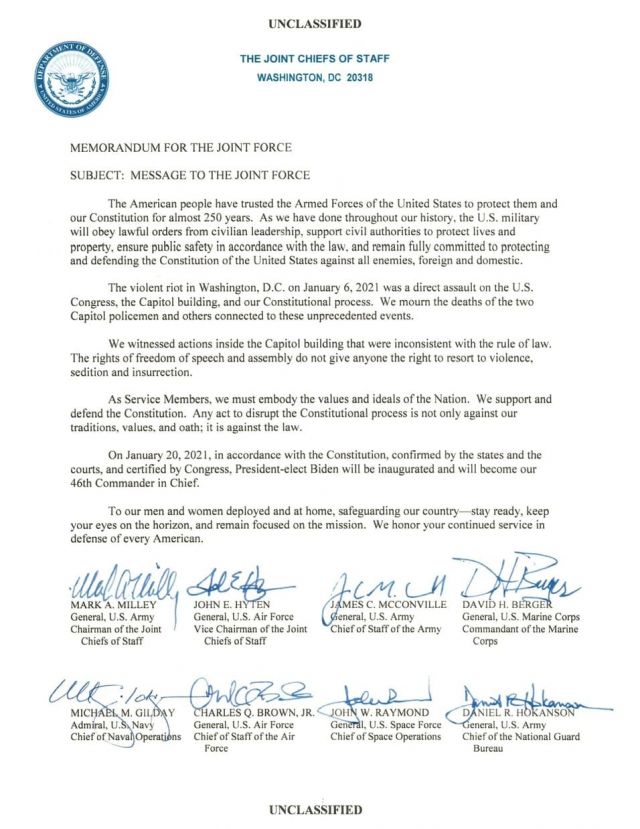 TO ACCESS THE 23 PAGE PDF RESPONSE TO THE ABOVE AND / OR TO SHARE THIS DOCUMENT CLICK ON ANY OF THE FOLLOWING [LONG FORM URL, BITLY OR TINY URL OR QR CODES]: https://www.mediafire.com/folder/wbmgtuv5n1zsi/JCOS_Letter_to_the_Joint_Chiefs_of_Staff_(1-16-21) Tiny URL: https://tinyurl.com/y358bat2 or https://bit.ly/35SbIFC[ IMAGES ONLY BELOW ]:
Stipulation to Material Facts by Agreement between the American People and the Joint Chiefs of Staff (hereinafter JCOS) regarding the "Message to Joint Force" signed on or about January 12 A. D. 2021.
Incorporated herein is a Stipulation in response to the "Message to Joint Force" issued by the Joint Chiefs of Staff that was mailed to you and is annexed herein. To the best of our knowledge, your message was posted on your Official JCS.Mil Website on January 12, A.D. 2021 identified in the links and images that follow:
https://www.jcs.mil/Portals/36/Documents/JCS%20Message%20to%20the%20Joint%20Force%20JAN%2012%2021.pdf https://www.airforcemag.com/app/uploads/2021/01/JCS-Message-to-the-Joint-Force-JAN-12-21.pdf
Notice: This document has been made public via http://www.LivingLawSociety.org and can be found in its entirety posted at this URL: /v3/contributor/stories/?uid=713008. The publishers of BeforeItsNews.com are not a party to the content herein nor the publishing of this document.
The 23 page response imaged below and posted to the web constitutes "Public Notice to JCOS. TO ACCESS / SHARE a hyper-linked version of this 23 PAGE DOCUMENT use the following links:
https://www.mediafire.com/folder/wbmgtuv5n1zsi/JCOS_Letter_to_the_Joint_Chiefs_of_Staff_(1-16-21) Tiny URL: https://tinyurl.com/y358bat2 or https://bit.ly/35SbIFC
Published via the BIN platform: The BIN Article relating to this following document can be found here: /v3/contributor/bio/?uid=713008 or https://tinyurl.com/ub6ntjo
Due to limitations of this platform we are not able to post a live PDF with active hyperlinks on this page. The following images are flat files with no active links. To access the live hyperlinked PDF you must access one of the above links. The QR Codes in the following image are live, use QRC enabled Browser to link directly to the document.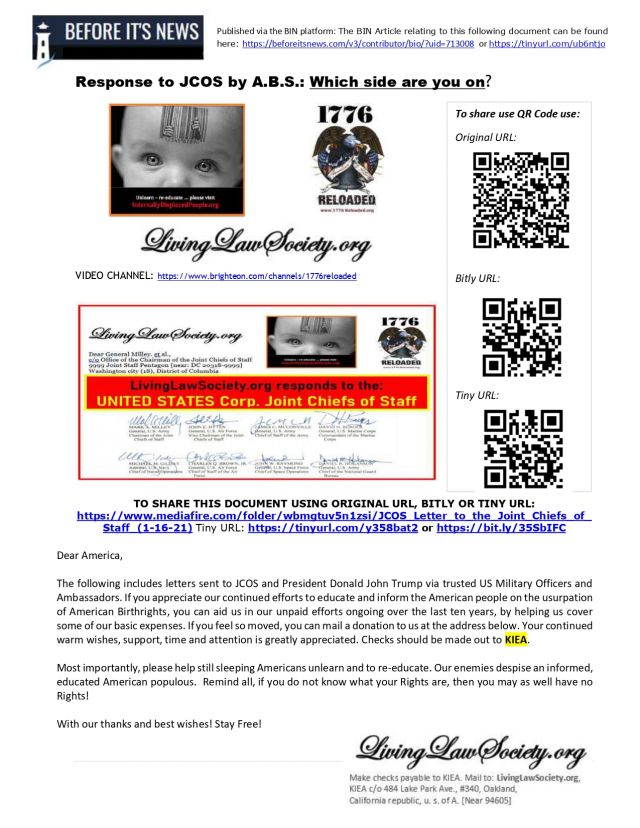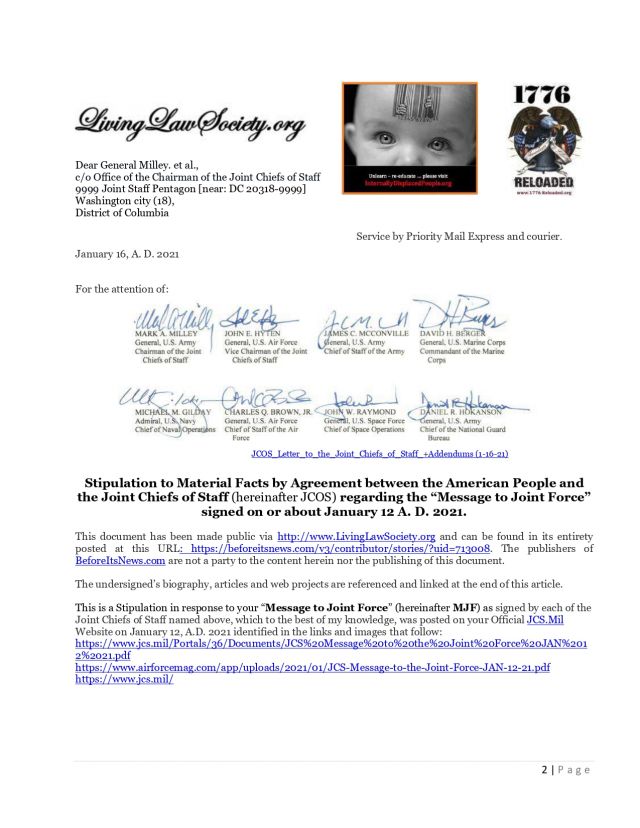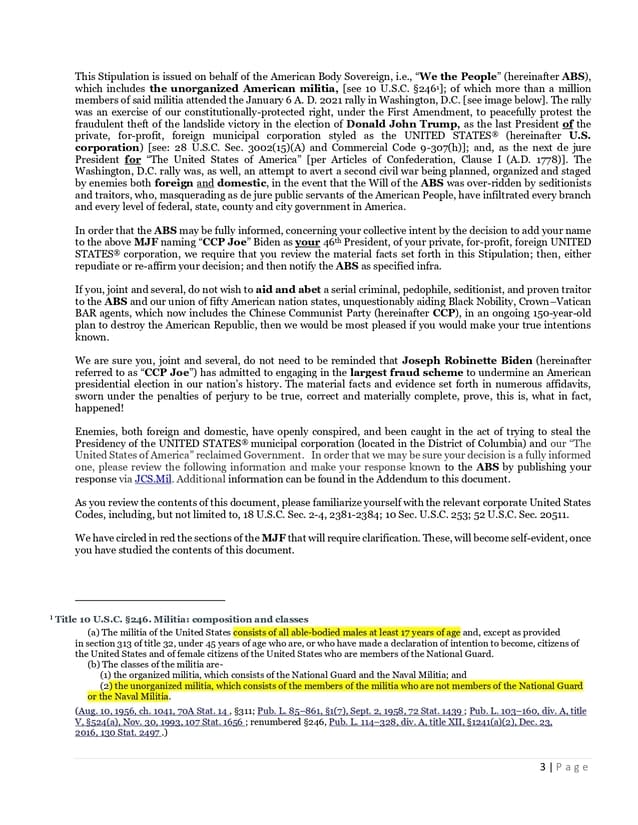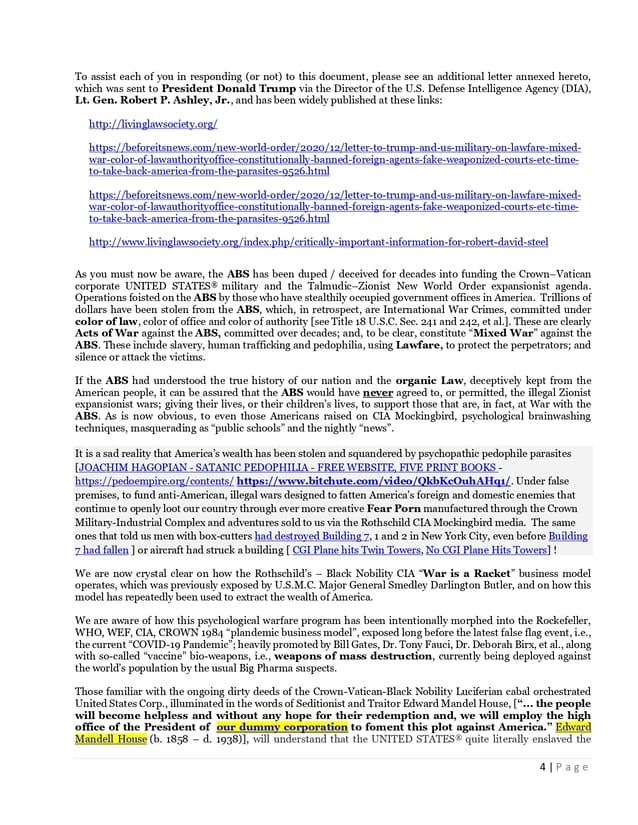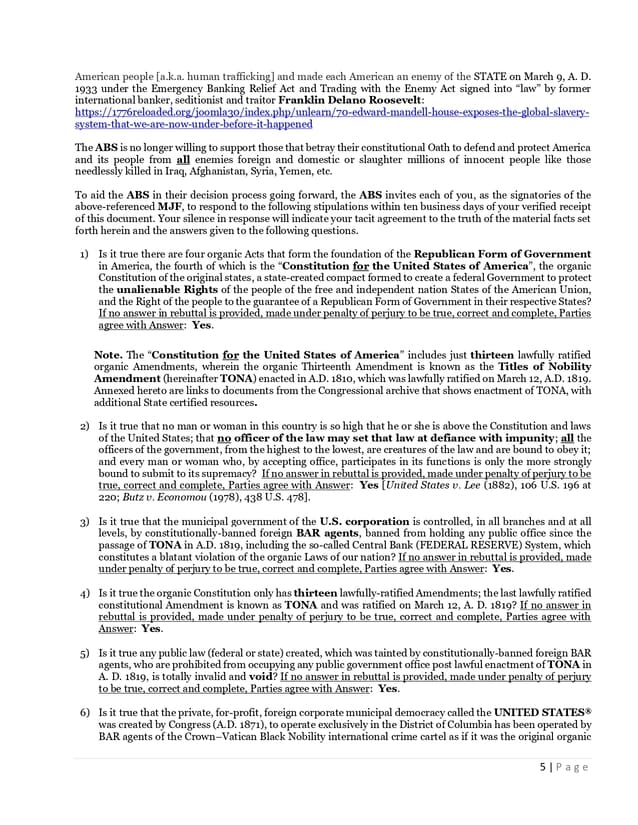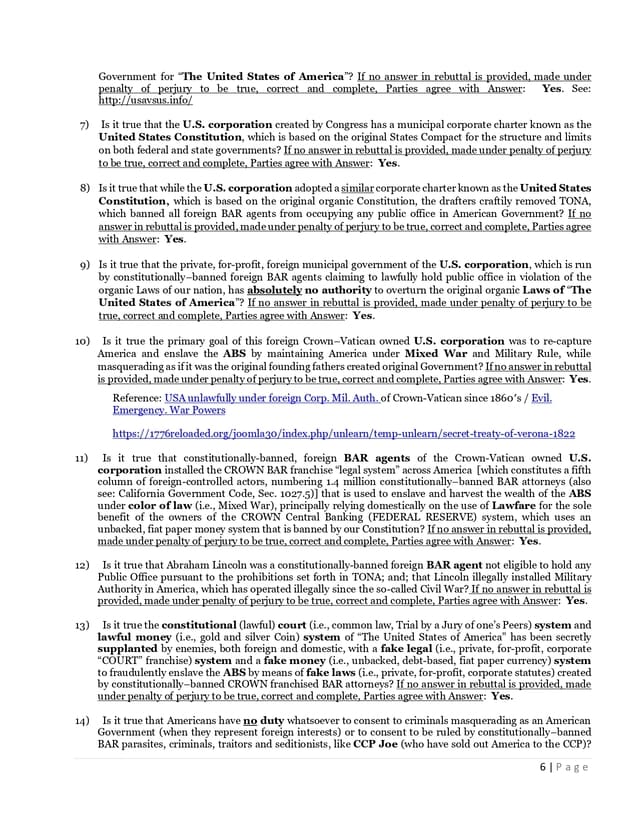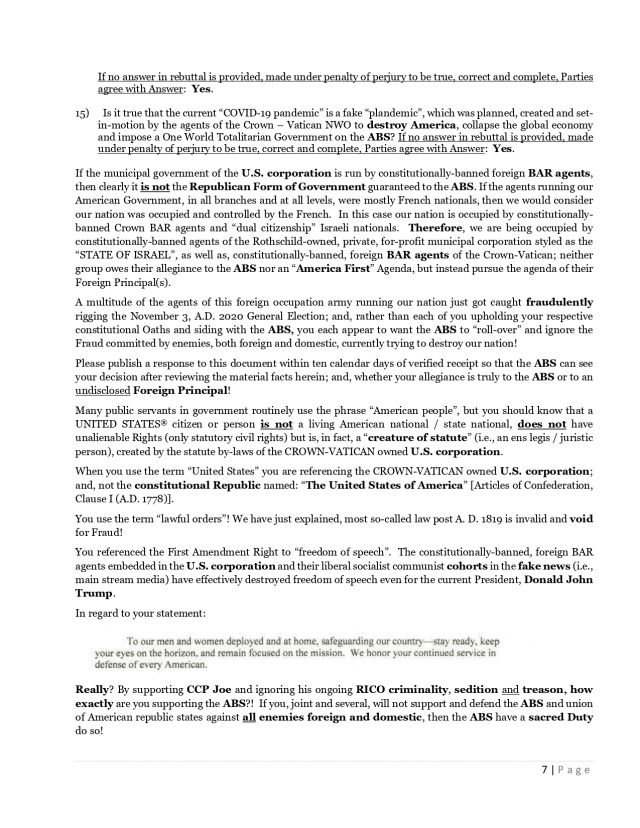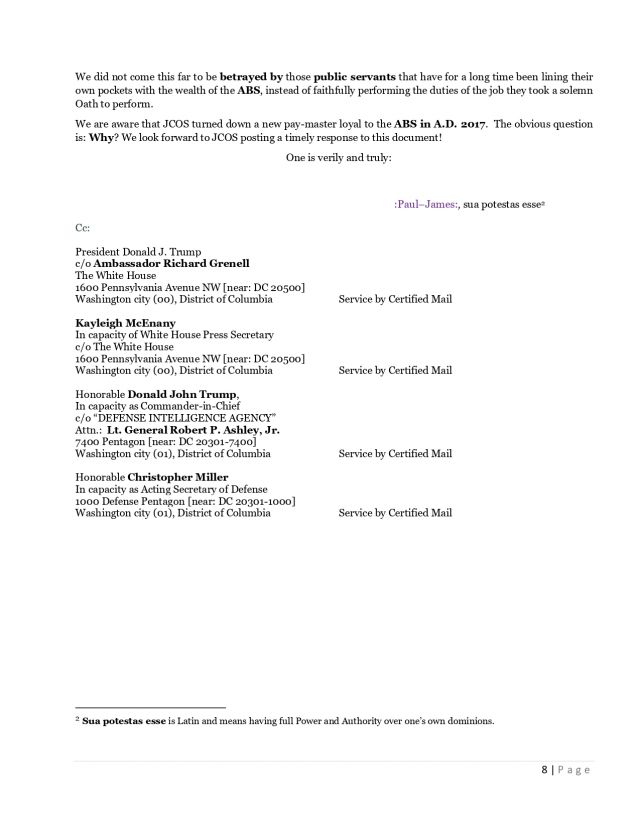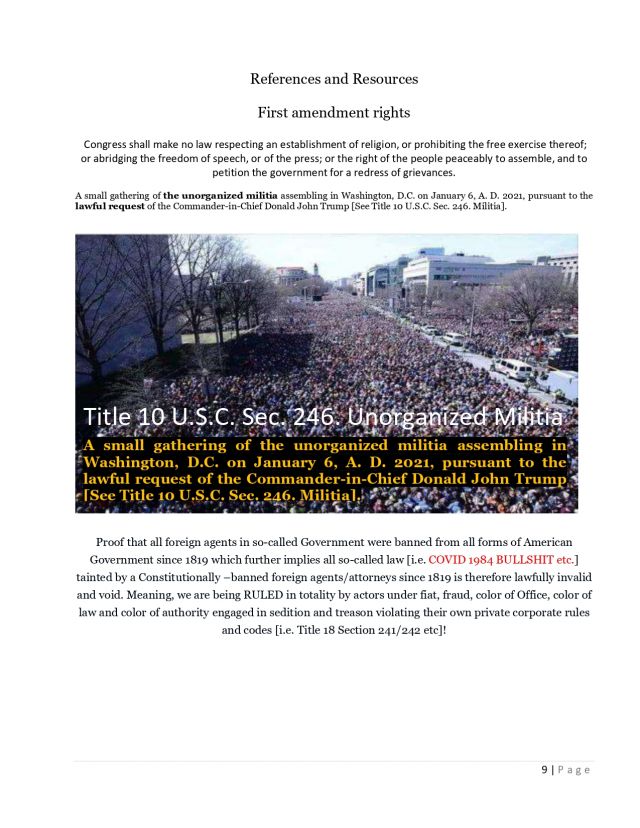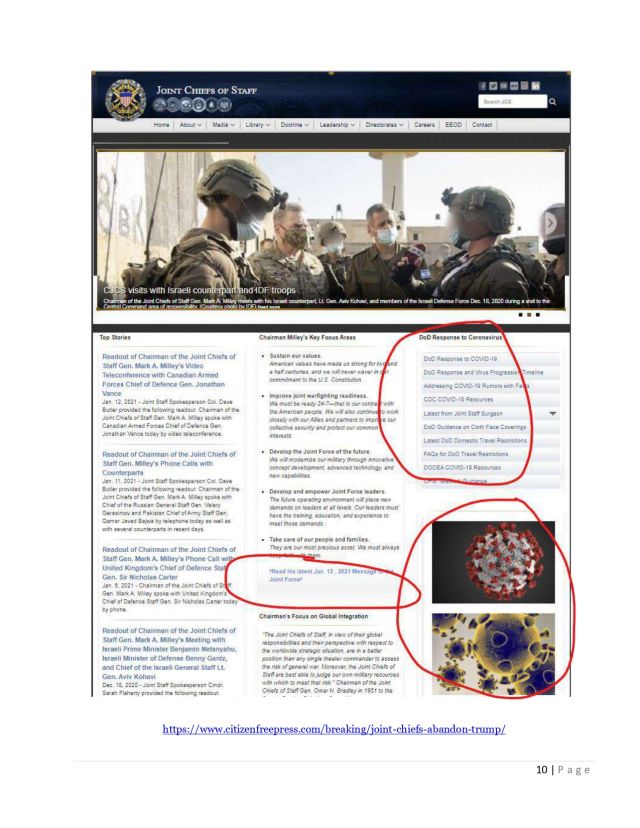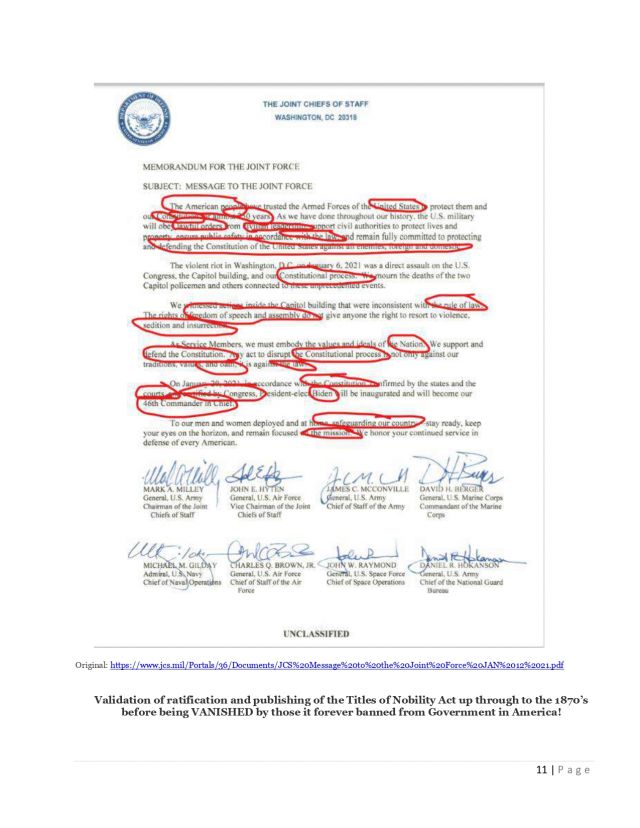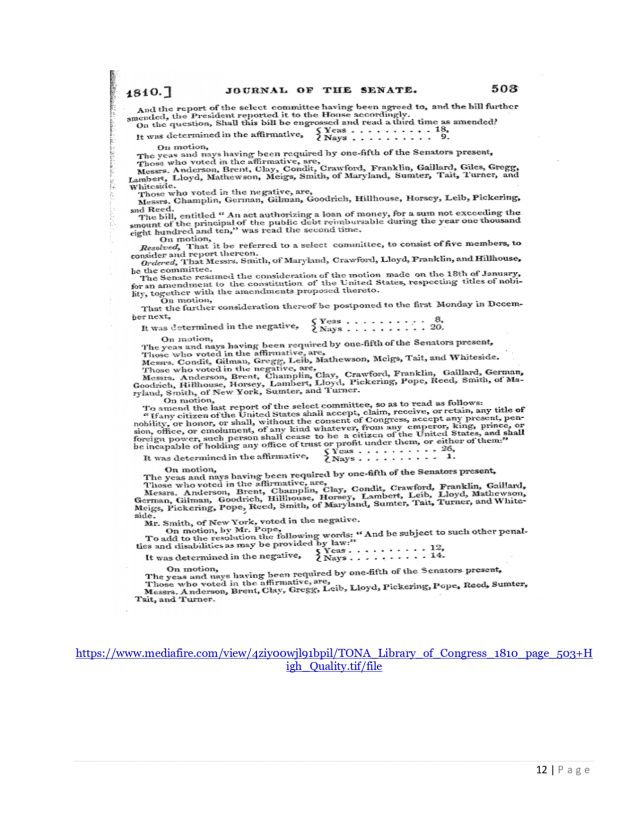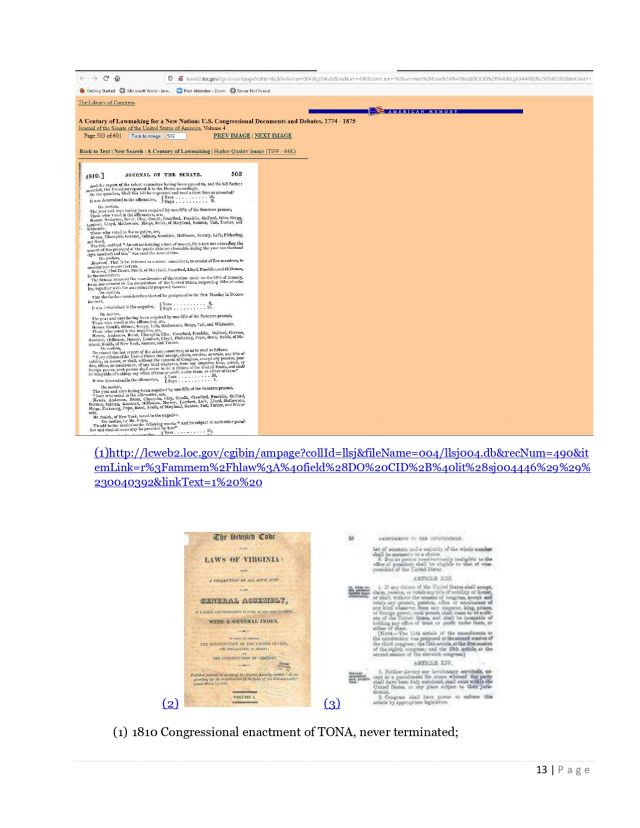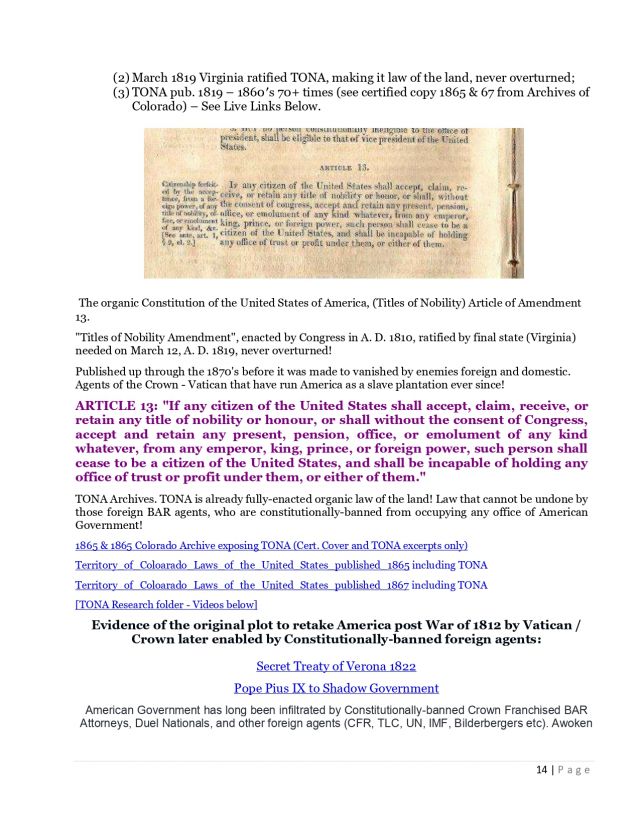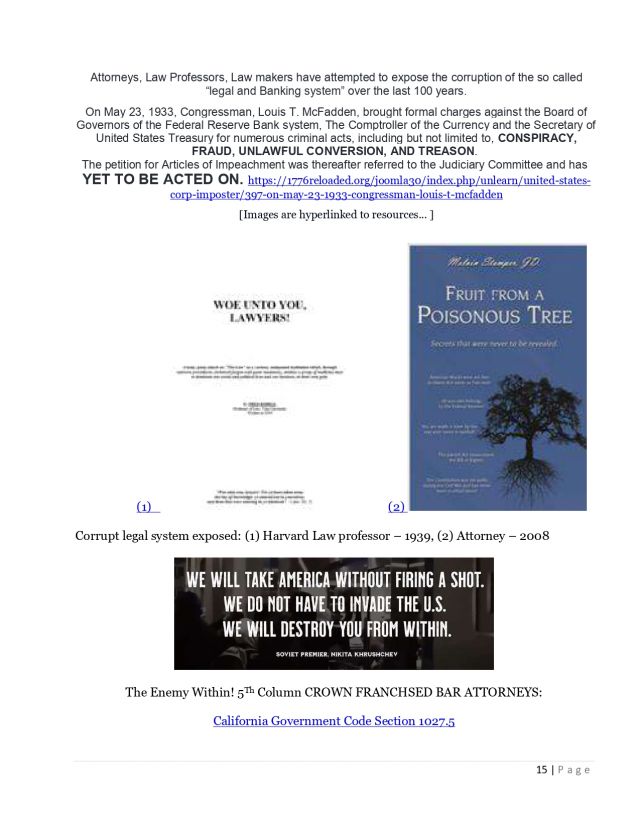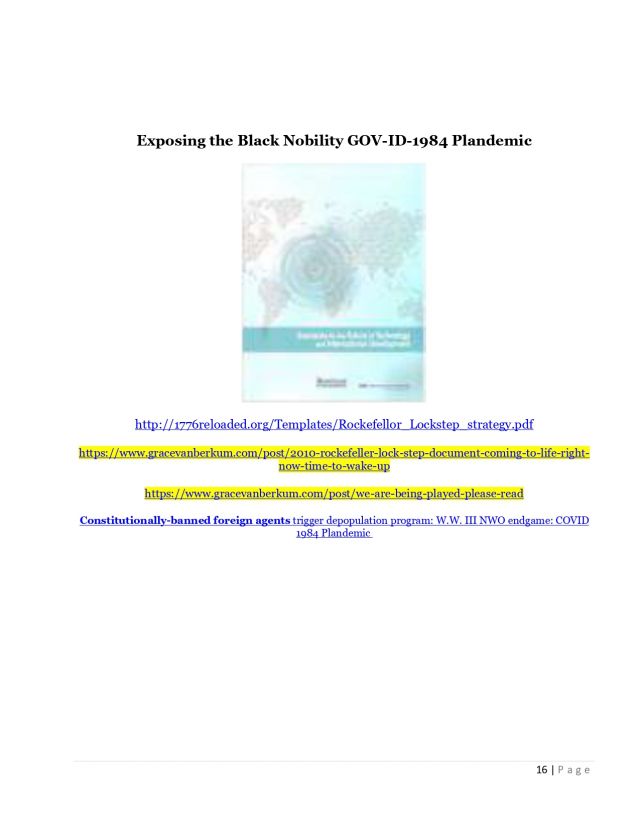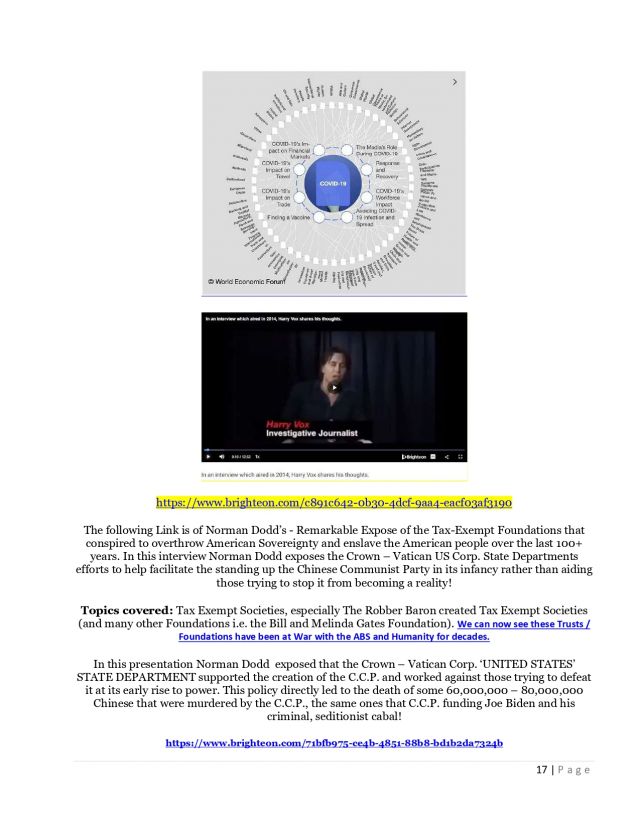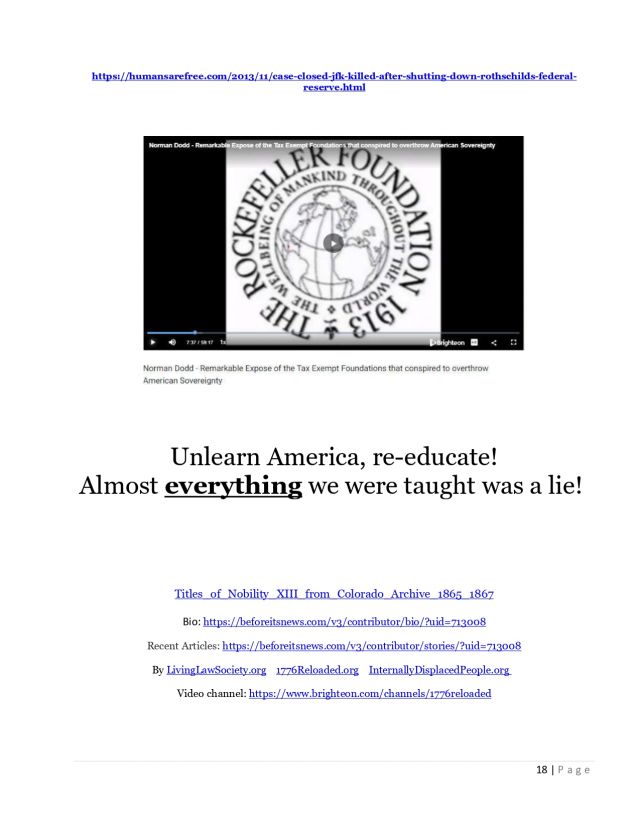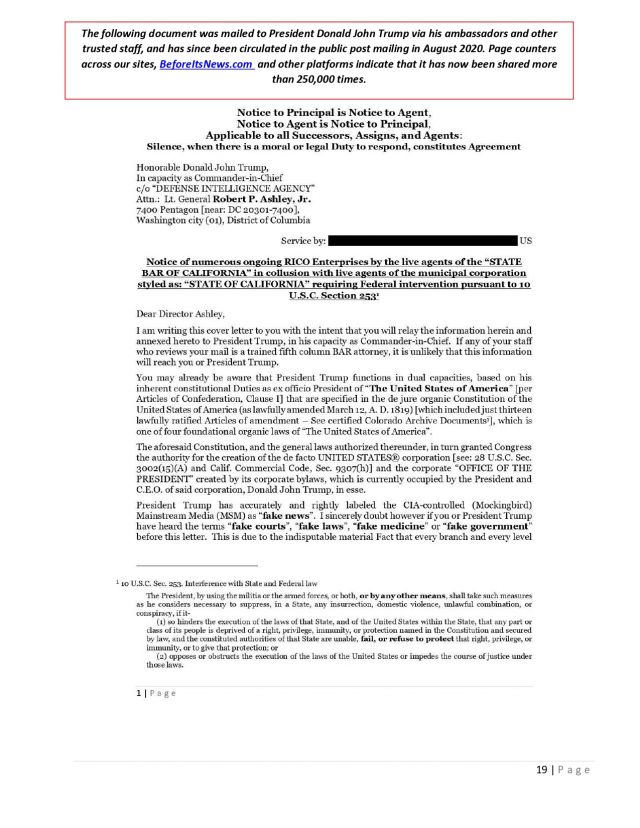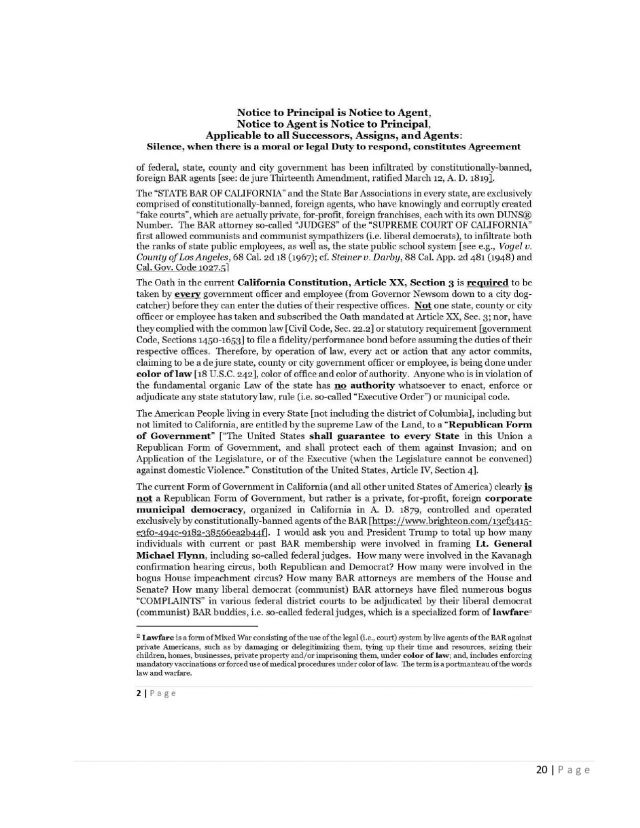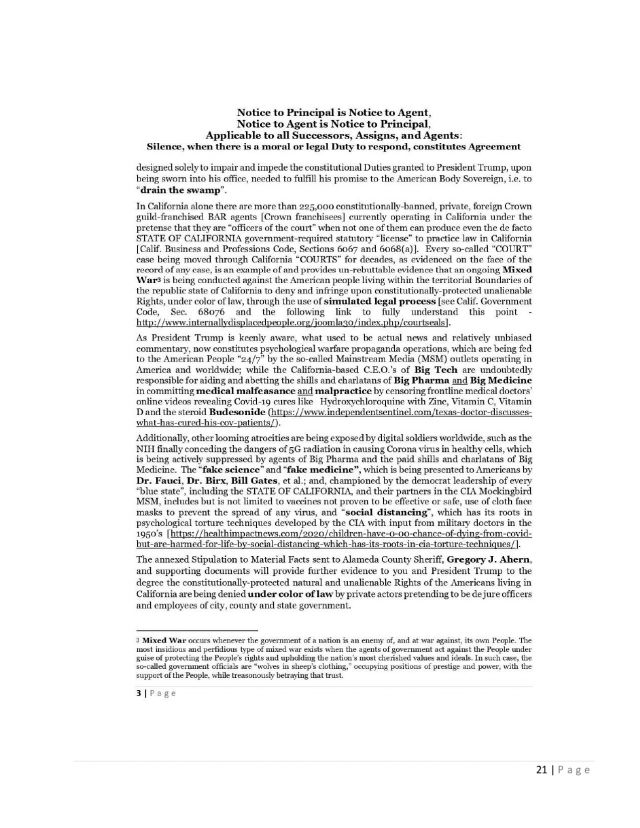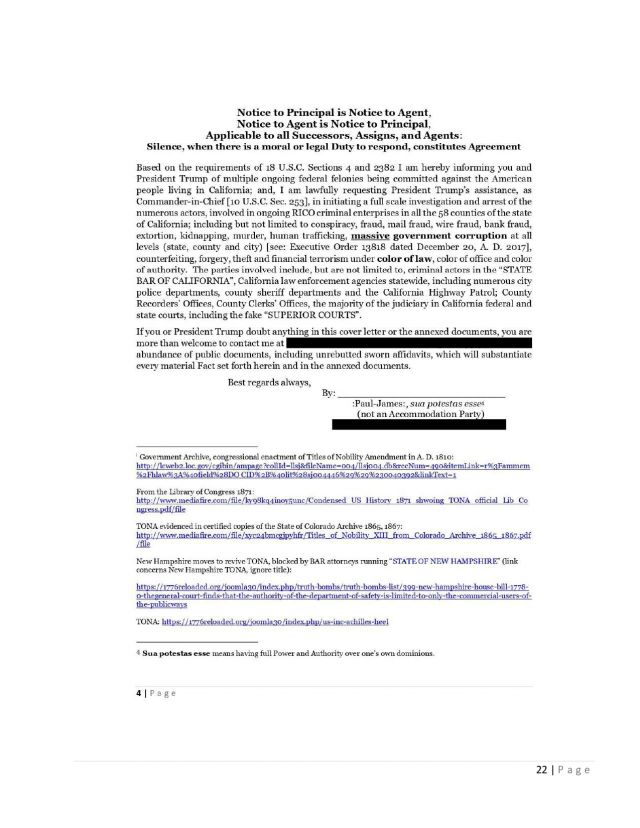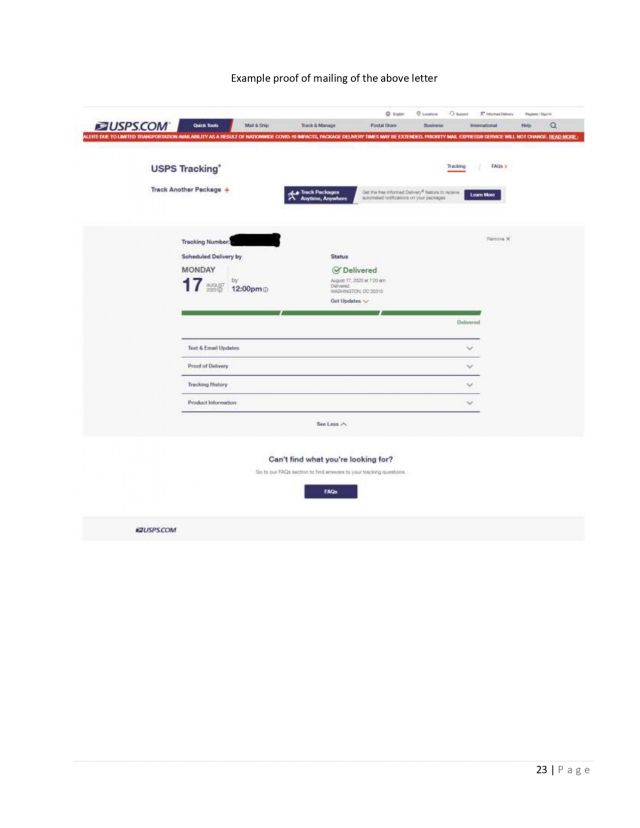 Additional analysis for the ABS.
To better underscore why we have found it necessary to draw a line in the sand at this time, let us all be reminded of how many times the ABS has been used and abused by parasites in DC pretending to be running an American Government.
One which now has clearly been engaged in an Occupation of our fifty Nation states by Constitutionally – banned foreign agents of the Crown – Vatican cabal obedient to the Talmudic bent Black Nobility criminal https://pedoempire.org cabal. We are aware enemies foreign and domestic have been manufacturing Zionist – Crown – Vatican – Banker Wars on false premises over decades in which Americans were used, abused, killed and maimed fighting for no lawful, justifiable American interest.
If we cast our minds back we can see that despite all of the evidence in the World Staring the American people in the face in prior decades, JCOS has ignored the interests of the American people in favore of New World Order Globalist interests.
Increasingly, awakened American people do certainly now understand why this is the case.
Despite teh facts before us, it is the duty of the ABS to afford you all an opportunity to re-confirm your decision before it becomes bound to history.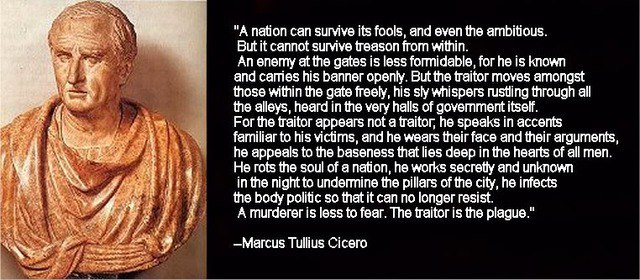 Lets look at prior occasions in which you could have responded differently to world events that have unfolded in previous times.
Please remember while those occupying America have clearly sold their souls to the Pedo Criminal Cabal Empire, the 328,000,000 members of the ABS have no duty to continue to answer to the whims of the likes of verified criminals like CCP Joe and his criminal cohorts and sycophants.
We do understand what has been running our nation and world up until this time…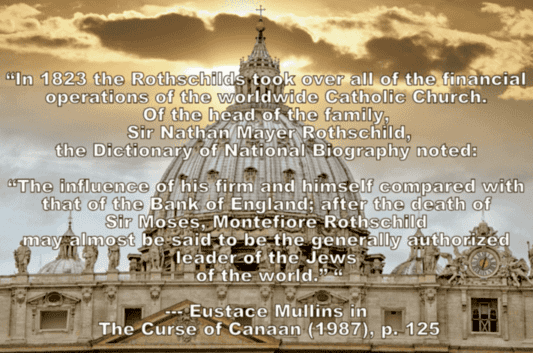 "I care not what puppet is placed on the throne of England to rule the Empire. The man who controls Britain's money supply controls the British Empire and I control the British money supply." It also controls the FED and the UNITED NATIONS who's original ownership is found below (click hyper link). - Nathan Mayer Rothschild
FEDERAL RESERVE Money System (same are behind the UNITED NATIONS Corporation):
Rothschild Bank of London
Rothschild Bank of Berlin
Warburg Bank of Hamburg
Warburg Bank of Amsterdam
Lazard Brothers of Paris
Israel Moses Seif Banks of Italy
Chase Manhattan Bank of New York
Goldman, Sachs of New York
Lehman Brothers of New York
Kuhn Loeb Bank of New York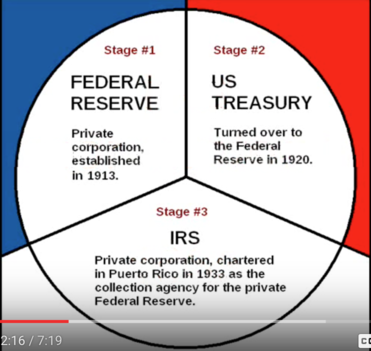 The "UN" is a corporation founded in France several years before the United Nations Charter was ever created. And here, for your edification, are the Principal Parties of Interest driving the "UN Agenda"—– Current version UN Corp dba World Bank dba FEDERAL RESERVE — 52% owned by Rothschild Bank of London and Berlin; 8% owned by Lazard Freres Bank of Paris; 8% owned by Israel Moses Seif Bank of Italy, 8% owned by Warburg Bank of Hamburg and Amsterdam; 6% owned by Lehman Brothers of New York; 6% owned by Kuhn Loeb of New York; 6% owned by Chase Manhattan/Rockefeller Bank of New York; 6% owned by Goldman Sachs. (There may be some changes in ownership(s) since this list was compiled, but the above is accurate for the most part.)
This also spells out by the Rothschilds – Vatican – Crown Now UNITED STATES (USRael Corp.) gave $233.7Bn +++ to the Rothschilds Israel Corp. over six decades?
While we are at it, lets be reminded everyone what UNITED STATES actually is and what it is not:
Example One
Title 28 3002 15 (a) (b) & (c).
(15)"United States" means—
(A)a Federal corporation;
(B)an agency, department, commission, board, or other entity of the United States; or
(C)an instrumentality of the United States.
Example Two
California Code, Commercial Code – COM § 9307
(h) The United States is located in the District of Columbia.
~~~~~~~~~~~~~~~~~
What was the response to previous false flag operations?
The USS Liberty attack by our "Allies" Israel.? Answer: Nothing… gave them more money and weapons!
911? Answer: Nothing, Funded Zionist Wars and their military Industrial Complex to $6T… used ti fund more wars against the American people.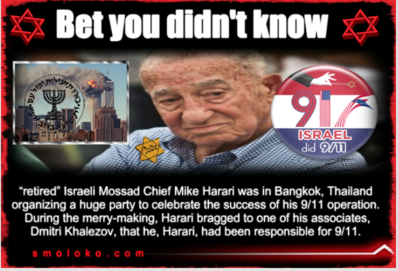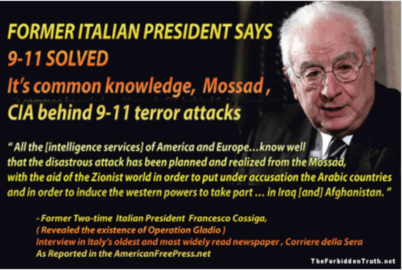 What has been done about the perpetrators for the KNOWN COVID 1984 False flag Plandemic? Answer. Nothing. It has been allowed to partially destroy the American people, our economy and let the perps get rich while allowing them to move forward their Great Reset!
It is now obvious Trillion has been stollen from the American people through unending false flags… and nothing is done to arrest the perps!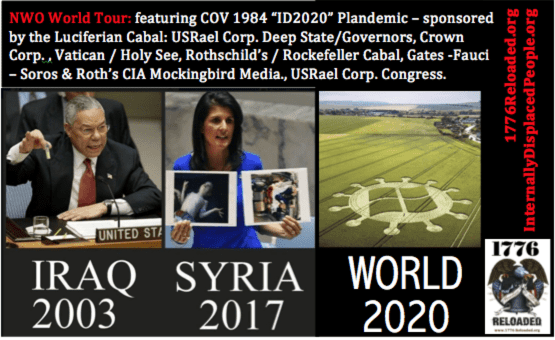 Bythe way, the vaccines ARE NOT VACCINES: ITS ALL A LIE!
A reminder to all… Declaration Of Independence
When, in the course of human events, it becomes necessary for one people to dissolve the political bands which have connected them with another, and to assume, among the powers of the earth, the separate and equal station to which the laws of nature and of nature's God entitle them, a decent respect to the opinions of mankind requires that they should declare the causes which impel them to the separation.

We hold these truths to be self-evident, that all men are created equal, that they are endowed by their Creator with certain unalienable rights, that among these are life, liberty, and the pursuit of happiness. That, to secure these rights, governments are instituted among men, deriving their just powers from the consent of the governed. That, whenever any form of government becomes destructive of these ends, it is the right of the people to alter or to abolish it, and to institute new government, laying its foundation on such principles, and organizing its powers in such form, as to them shall seem most likely to effect their safety and happiness.

Prudence, indeed, will dictate that governments long established should not be changed for light and transient causes; and, accordingly, all experience has shown, that mankind are more disposed to suffer, while evils are sufferable, than to right themselves by abolishing the forms to which they are accustomed.

But, when a long train of abuses and usurpations, pursuing invariably the same object, evinces a design to reduce them under absolute despotism, it is their right, it is their duty, to throw off such government, and to provide new guards for their future security. Such has been the patient sufferance of these colonies; and such is now the necessity which constrains them to alter their former systems of government. The history of the present King of Great Britain is a history of repeated injuries and usurpations, all having in direct object the establishment of an absolute tyranny over these states. To prove this, let facts be submitted to a candid world.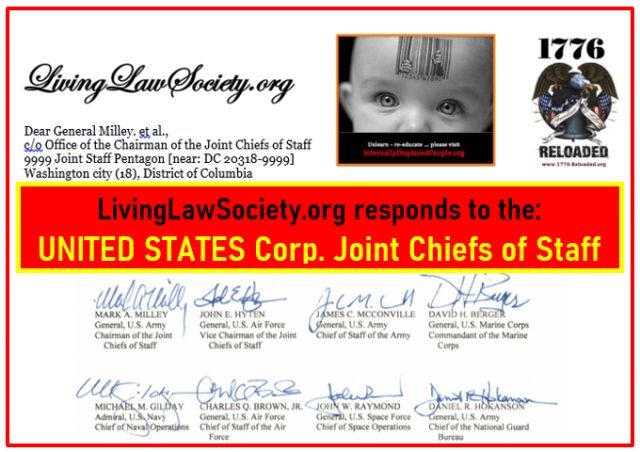 Before It's News®
is a community of individuals who report on what's going on around them, from all around the world.
Anyone can
join
.
Anyone can contribute.
Anyone can become informed about their world.
"United We Stand" Click Here To Create Your Personal Citizen Journalist Account Today, Be Sure To Invite Your Friends.