Stewart Best (8/16/2020): The Upside-Down Matrix — The Lie is True and Truth Is A Lie
Sunday, August 16, 2020 16:41
% of readers think this story is Fact. Add your two cents.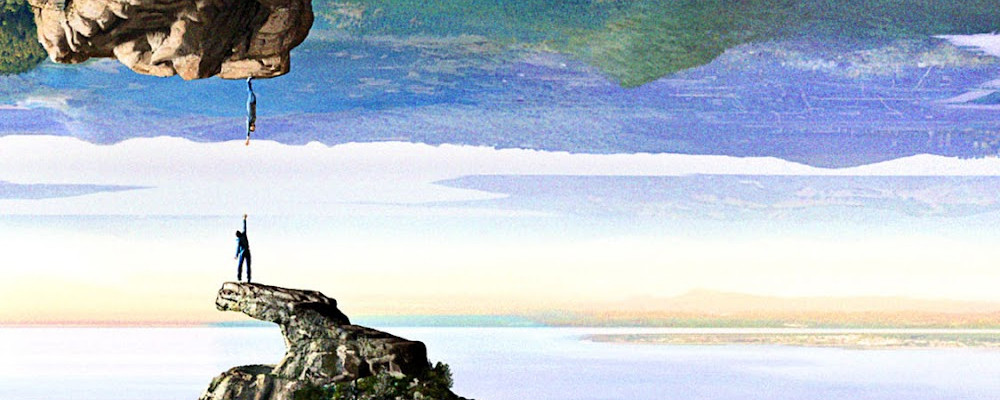 Stewart Best (8/16/2020): The Upside-Down Matrix — The Lie is True and Truth Is A Lie
THE UPSIDE-DOWN MATRIX — THE LIE IS TRUE AND TRUTH IS A LIE
When a soul does as Jesus Christ commanded and pierces the VEIL they suddenly break into the sunshine of REAL TRUTH, and then and there discover the lies and deceptions of the Matrix. It then becomes crystal clear as to why humanity is trapped, and the comments of Jesus Christ are totally true that we really are in a real prison house and are blind and deaf.
I got a comment from someone from my Night Shadows program the other day:
"You guys are preaching the accursed Gospel of saved through good works. Its from the pits of hell according to the Bible, because no one can be justified by good works, otherwise Christ has died in vain. It is finished. Jesus is the Savior, He will get all the Glory. If you want to do it with your good works you will burn in the lake of fire. Amen. Hallelujah."
Now either this guy is totally blind to the real truth or is a Satanic troll to derail those honestly searching out the real truth. But it does show how UPSIDE DOWN the unsaved mind really is. For the last 30 years or so I have had this thrown in my face thousands of times from the blind and lost souls who totally refuse what Jesus Christ commanded all the while claiming they are Christians.
How on Earth can anyone claim they are Christians when they refuse the very words of Jesus Christ as recorded in all four gospels? It is a simple question. Did or did not Jesus command us all to ASK, SEEK, KNOCK, STRIVE, LABOR and CONTINUE IN HIS DOCTRINE UNTIL YOU FIND THE TRUTH THAT SETS YOU FREE, OR NOT? How do you claim you are a Christian when you REFUSE to PICK UP YOUR OWN PERSONAL CROSS AND DIE THE DEATH OF THE NARROW WAY, AS JESUS COMMANDED?
Did Jesus command you to ENTER IN or NOT? Did Jesus command that you walk the NARROW WAY THAT LEADS TO A MOST MYSTERIOUS DEATH OR NOT?
2 Thessalonians 1:7-9
7 And to you who are troubled rest with us, when the Lord Jesus shall be revealed from heaven with his mighty angels,
8 In flaming fire taking vengeance on them that know not God, and that obey not the gospel of our Lord Jesus Christ:
9 Who shall be punished with everlasting destruction from the presence of the Lord, and from the glory of his power;
These folks, who do not OBEY Jesus Christ's commands to search Him out and FIND HIM are only pretend Christians who have fallen for the lies of the modern day PREACHERS, TEACHERS, EVANGELISTS AND PROPHETIC SCHOLARS just as Peter and Christ warned would come and DESTROY the Church? I suppose Peter is a liar as well, right?
2 Peter 2:2-3
2 But there were false prophets also among the people, even as there shall be false teachers among you, who privily shall bring in damnable heresies, even denying the Lord that bought them, and bring upon themselves swift destruction.
2 And many shall follow their pernicious ways; by reason of whom the way of truth shall be evil spoken of.
3 And through covetousness shall they with feigned words make merchandise of you: whose judgment now of a long time lingereth not, and their damnation slumbereth not.
If in fact obedience to Christ is some form of "work" or "legalism" or some OTHER method to justify oneself, they simply are ignorant and do not understand what the strait gate and narrow way are about. They condemn themselves by their very words. They are refusing the GRACE OF GOD which brought the STRAIT GATE and THE NARROW WAY.
BEWARE. The strait gate and the narrow way are NOT in any way whatsoever, A WORK, or an attempt to justify ourselves before the LIVING GOD. To the contrary, it is just the opposite!! It is the only way to REBIRTH IN DIVINE AGAPE LOVE. There is NO OTHER WAY.
Remember the MANY who stood before Christ REJECTED and that rejection was based upon ONE THING, and ONE THING ONLY. They did not COME TO HIM, COME TO THE LIGHT OF DIVINE LOVE and have their deeds reproved. They said NO, we will not do that, we don't have to do that, we will rely upon our WORKS, for they SHALL SAVE US. They attempted to place God under DEBT. "YOU OWE US". Did we not do all of these WONDERFUL things FOR YOU? You owe us HEAVEN.
Romans 4:3-5
3 For what saith the scripture? Abraham believed God, and it was counted unto him for righteousness.
4 Now to him that worketh is the reward not reckoned of grace, but of debt.
5 But to him that worketh not, but believeth on him that justifieth the ungodly, his faith is counted for righteousness.
Stewart Best has been teaching the true gospel of Jesus Christ for over 30 years. His classic video, "Iron Mountain—Blueprint for Tyranny," drew national attention (including the Wall Street Journal) and deep state scrutiny. NBC's Dateline Show backed off when they found out he had the actual evidence of the truth and they could not control the narrative.
The "hate-mongering" SPLC deemed him a "domestic terrorist," men with long guns showed up at his property, and a black helicopter dropped water balloons as a warning, but the Lord delivered him from it all.
In the past, he has appeared on the Art Bell Show and also on Steve Quayle's former radio show.
At fourscore years of age his force does not seem to have abated one bit, still producing prolifically with his team at the LightGate ministry in Wisconsin. He was a professional aviator for many years, flying the latest corporate jets, and he also served in the military.
Iron Mountain and many other videos are available at his YouTube channel "angelfall923"…but watch while you can! YouTube is de-channeling more and more truth-tellers every day. He that hath ears to hear, let him hear. (Matt 11:15)
---
Source: https://lightgateblogger.wordpress.com/2020/08/13/deceptions-delusion-and-its-time-to-go-home/
---
---
[The true gospel: the only way Jesus gave us was the strait gate/narrow way. Few will DO it. BE ONE!!].
Do You Know The SECRET to This Matrix World — And the WAY Out ? CLICK HERE
CLICK HERE For A Testimony of Authentic Regeneration From a Remarkable Young Lady — This is Not Your Typical "Testimony"
Be sure you are saved, and not just think you are. Do you have the right KIND of faith?
Matt 7:13-14:

Enter ye in at the strait gate: for wide is the gate, and broad is the way, that leadeth to destruction, and many there be which go in thereat: (Matt 7:13)

Because strait is the gate, and narrow is the way, which leadeth unto life, and few there be that find it. (Matt 7:14)
→ Jesus Christ Said Few Would DO It — The True Gospel in Under Ten Minutes
→ 10-Minute Preaching: "Your Whole Entire Life Is Supposed to Get You Out of the Matrix"
→

Time is running out for mankind

– even for the vast majority of Christians who think they are going to Heaven but are not – just as Jesus said.
A DELUSION OF A SALVATION THAT DOES NOT EXIST

.

→ The Bible is clear – only 1 in 1000 Christians is actually BORN AGAIN.

→ No Cross, No Death, No Judgment – No Crown of Eternal Life!!

→ The time is now getting so short to escape the Matrix, in truth!!

→ For more information, FREELY-download and study out while you can:

→ The Dark/Light Series (PDF) (1Cor 13:12) — A Guide to Authentic Salvation

→ "It is the best book I have ever read outside of the word of God itself."

→ "Other than my Bible, it's the best thing I ever read."
---
---
→ See Other Stories Contributed by "Follows TheWay"
---
---
Before It's News®
is a community of individuals who report on what's going on around them, from all around the world.
Anyone can
join
.
Anyone can contribute.
Anyone can become informed about their world.
"United We Stand" Click Here To Create Your Personal Citizen Journalist Account Today, Be Sure To Invite Your Friends.