Stewart Best (9/22/2020): The Greatest Secret — The Mystery Of Christ | Part Nine
Tuesday, September 22, 2020 19:51
% of readers think this story is Fact. Add your two cents.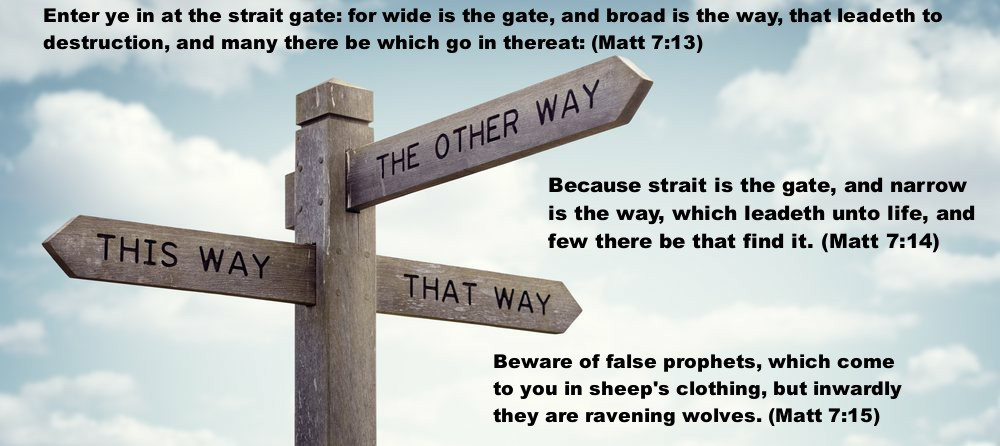 Stewart Best (9/22/2020): The Greatest Secret — The Mystery Of Christ |

Part Nine
THE GREATEST SECRET – THE MYSTERY OF CHRIST
This is from my book "MYSTERY OF CHRIST"

I would hope that everyone would attempt to totally disprove what is written here. Show where Christ refutes it all, or He did not say it, or that He did not mean it. Not by your "theology", or your "bias" or your "opinion" but rather by hard Scriptural statements.
THE GREATEST SECRET – THE MYSTERY OF CHRIST — PART NINE
Rev 3:20-22
20 Behold, I stand at the door, and knock: if any man hear my voice, and open the door, I will come in to him, and will sup with him, and he with me.
21 To him that overcometh will I grant to sit with me in my throne, even as I also overcame, and am set down with my Father in his throne.
22 He that hath an ear, let him hear what the Spirit saith unto the churches.
This statement by the Lord is actually the key to the entire debate about the validity of the Gnostic point of view.
Let me ask a simple question, and please use intellectual and scriptural honesty when you answer it: How is it possible to HEAR THE VOICE OF CHRIST, and have HIM COME INTO YOU, AND SUP WITH YOU unless you have an experiential encounter with Him? This says what it says, it is literal, and it means what it says. You will, if you do as you are told, come into a DIRECT ENCOUNTER WITH THE LIVING CHRIST. He will speak with you, He will call you by name, and He will show you He is real, and what His SPIRIT is all about. Here is what John says about hearing the voice of Christ:
John 10:25-30
25 Jesus answered them, I told you, and ye believed not: the works that I do in my Father's name, they bear witness of me.
26 But ye believe not, because ye are not of my sheep, as I said unto you.
27 My sheep hear my voice, and I know them, and they follow me:
28 And I give unto them eternal life; and they shall never perish, neither shall any man pluck them out of my hand.
29 My Father, which gave them me, is greater than all; and no man is able to pluck them out of my Father's hand.
30 I and my Father are one.
And this:
John 10:1-3
10 Verily, verily, I say unto you, He that entereth not by the door into the sheepfold, but climbeth up some other way, the same is a thief and a robber.
2 But he that entereth in by the door is the shepherd of the sheep.
3 To him the porter openeth; and the sheep hear his voice: and he calleth his own sheep by name, and leadeth them out.
Jesus Christ will call you BY NAME. You will hear HIS VOICE, and HE WILL COME TO YOU, AND IF YOU OPEN THE DOOR OF YOUR INNER HEART, HE WILL COME INTO YOU, SUP WITH YOU AND GIVE YOU ETERNAL LIFE.
That is all very esoteric and Gnostic. All of this means what it says and says what it means. You have a choice. You can either believe Christ and his direct blunt remarks or you can chase after all of the fake preachers, teachers, evangelists, so called watchmen and prophetic scholars that are out there filling the TV, radio , websites, books and videos with their fake salvation message.
Peter says their damnation slumbers not, so that means yours doesn't either if you believe the garbage they are feeding you when it comes to salvation.
I will close this chapter with the same warning I began with. You must, you must, come to Jesus Christ as a LITTLE CHILD, and you must get rid of all of your "I knows" which are your biases, your prejudices and "isms." These are FILTERS that filters out the real truth and makes you one of the Christians in the parable of the sower who never came to any fruit. This is real, it is all too real, and you need to face up to it in intellectual honesty.
Christ actually was and still is a Gnostic, as well as being God, Creator, Messiah and Redeemer. He said what He said. Accept it, believe it, and obey Him. You have very little time left to do so.
Become a little child. Remember what Jesus said:
Luke 10:21-22
21 In that hour Jesus rejoiced in spirit, and said, I thank thee, O Father, Lord of heaven and earth, that thou hast hid these things from the wise and prudent, and hast revealed them unto babes: even so, Father; for so it seemed good in thy sight.
22 All things are delivered to me of my Father: and no man knoweth who the Son is, but the Father; and who the Father is, but the Son, and he to whom the Son will reveal him.
Notice the word "babes." It confirms why Christ told you to come to him as a little child. You may think you know a whole lot about the Bible. You may think you are wise and prudent. If so, the Lord says right here you WILL NOT FIND THE TRUTH.
In point of fact you know nothing about it, and you will not until you come to Christ and He shows you the REAL TRUTH and what all of it REALLY MEANS. Humanity is blind to the real truth, and only Jesus has the keys to first of all, show you the reality of the Matrix, and how fallen humanity really is.
And it does not at all mean what you think it means. Nicodemus was a master teacher of Israel. Then he came to Christ by night and found out he knew nothing at all. It was a truth, because all that he thought he knew was vanity; worthless.
All of your so-called KNOWLEDGE OF SCRIPTURE is VANITY; WORTHLESS. When you meet Christ, you will find out why that is so. And then you will say "this is so simple, why could I not see it!" All of Scripture can be jelled down just as Christ said it was – it all about a LOVE TYPE so different, so deep, so profound it is beyond all human words.
Look up these terms for yourself. Give due diligence. Take no one's word for anything. Do not believe anything I have told you.
I have never in all the years of this ministry told anyone to believe anything I have ever said. Instead I have pleaded with people to CHECK IT OUT FOR THEMSELVES, just as Jesus commanded you to CHECK HIM OUT. Ask the Holy Ghost to show you the real truth of it all.
Check it out, you will find it is all to true. Ask the Holy Ghost to show you the truth of it all. Check out words like REVEAL, MANIFEST, KNOW, SEE, BEHOLD, and so on. Believe what it says, for it means exactly what it says.
As I said previously, if you want a much deeper search into the mysteries of God, download Dark/Light. It is a research document of about 800 pages or so and digs deep into this mystery of Salvation. It is FREE. No one to date has ever disproved any of it.
So here is the challenge: Prove that Jesus did not say it, that He did not mean it, or that it does not apply to you. Prove it with Scripture, not theology, not opinions, not bias or some stupid denominational theology. Prove it with Scripture and Scripture alone.
In chapter four we will finish this debate with many more proofs that SALVATION IS IN FACT CONTINGENT UPON AN ESOTERIC AND GNOSTIC ENCOUNTER WITH THE LORD. Accept no substitutes or knockoffs. Don't take any wooden nickels.
Let us leave this chapter three with this quote from Kenneth Wuest's Expanded New Testament:
"The one who is KNOWING GOD IN AN EXPERIENTIAL WAY is listening to us. He who is not out of God is not listening to us. From this we know experientially the SPIRIT OF TRUTH and the SPIRIT OF ERROR."

First John 3:6
END OF PART NINE [PART TEN]
Stewart Best has been teaching the true gospel of Jesus Christ for over 30 years. His classic video, "Iron Mountain—Blueprint for Tyranny," drew national attention (including the Wall Street Journal) and deep state scrutiny. NBC's Dateline Show backed off when they found out he had the actual evidence of the truth and they could not control the narrative.
The "hate-mongering" SPLC deemed him a "domestic terrorist," men with long guns showed up at his property, and a black helicopter dropped water balloons as a warning, but the Lord delivered him from it all.
In the past, he has appeared on the Art Bell Show and also on Steve Quayle's former radio show.
Be sure to check out Stewart's own Night Shadows Radio Show and the NightShadows Radio Member site (there is a FREE side).
At fourscore years of age his force does not seem to have abated one bit, still producing prolifically with his team at the LightGate ministry in Wisconsin. He was a professional aviator for many years, flying the latest corporate jets as Captain, and he also served in the military.
Iron Mountain and many other videos are available at his YouTube channel "angelfall923"…but watch while you can! YouTube is de-channeling more and more truth-tellers every day. He that hath ears to hear, let him hear. (Matt 11:15)
---
Source: https://lightgateblogger.wordpress.com/2020/09/22/the-greatest-secret-the-mystery-of-christ-part-nine/
---
---
[The true gospel: the only way Jesus gave us was the strait gate/narrow way. Few will DO it. BE ONE!!].
Do You Know The SECRET to This Matrix World — And the WAY Out ? CLICK HERE
CLICK HERE For A Testimony of Authentic Regeneration From a Remarkable Young Lady — This is Not Your Typical "Testimony"
Be sure you are saved, and not just think you are. Do you have the right KIND of faith?
Matt 7:13-14:

Enter ye in at the strait gate: for wide is the gate, and broad is the way, that leadeth to destruction, and many there be which go in thereat: (Matt 7:13)

Because strait is the gate, and narrow is the way, which leadeth unto life, and few there be that find it. (Matt 7:14)
→ Jesus Christ Said Few Would DO It — The True Gospel in Under Ten Minutes
→ 10-Minute Preaching: "Your Whole Entire Life Is Supposed to Get You Out of the Matrix"
→

Time is running out for mankind

– even for the vast majority of Christians who think they are going to Heaven but are not – just as Jesus said.
A DELUSION OF A SALVATION THAT DOES NOT EXIST

.

→ The Bible is clear – only 1 in 1000 Christians is actually BORN AGAIN.

→ No Cross, No Death, No Judgment – No Crown of Eternal Life!!

→ The time is now getting so short to escape the Matrix, in truth!!

→ For more information, FREELY-download and study out while you can:

→ The Dark/Light Series (PDF) (1Cor 13:12) — A Guide to Authentic Salvation

→ "It is the best book I have ever read outside of the word of God itself."

→ "Other than my Bible, it's the best thing I ever read."
---
---
→ See Other Stories Contributed by "Follows TheWay"
---
---
Before It's News®
is a community of individuals who report on what's going on around them, from all around the world.
Anyone can
join
.
Anyone can contribute.
Anyone can become informed about their world.
"United We Stand" Click Here To Create Your Personal Citizen Journalist Account Today, Be Sure To Invite Your Friends.