Stewart Best (05232023): The Mystery of Christ and Somes News Today
Tuesday, May 23, 2023 16:25
% of readers think this story is Fact. Add your two cents.

Best's Intelligence Digest
News & Commentary – May 24, 2023
In case you did not catch our last NIGHT SHADOWS RADIO SHOW:
Most folks out there in the world have no real understanding of the message Jesus brought with Him, and what He taught concerning humanity and His rescue message. Modern Christianity is a HOAX, a FRAUD, and if embraced, leads one to certain ruin. Jesus is an ENIGMA, a MYSTERY and he brought with him the KEYS to unlock it all.
Peter warned us all about these modern day Christian preachers, teachers, evangelists and prophetic ministries and their utterly false salvation gospel. Read Peter's (Christ's) warning slowly and carefully and these fakes are EVERYWHERE in radio, TV, web and churches EVERYWHERE!!!
2 Peter 2:1-3
2 But there were false prophets also among the people, even as there shall be false teachers among you, who privily shall bring in damnable heresies, even denying the Lord that bought them, and bring upon themselves swift destruction.
2 And many shall follow their pernicious ways; by reason of whom the way of truth shall be evil spoken of.
3 And through covetousness shall they with feigned words make merchandise of you: whose judgment now of a long time lingereth not, and their damnation slumbereth not.
If you follow them and believe them, you will also end up in eternal ruin.
The PDF version of this is FREE TO EVERYONE. Call 1-715-664-8684 of email us at [email protected] for the link to the FREE PDF.
STUDY TO SHOW YOURSELF APPROVED BY GOD – PROVE THE MYSTERY OF CHRIST IS ALL WRONG…
HARD COPY LINK: $17.95
EARTH CHANGES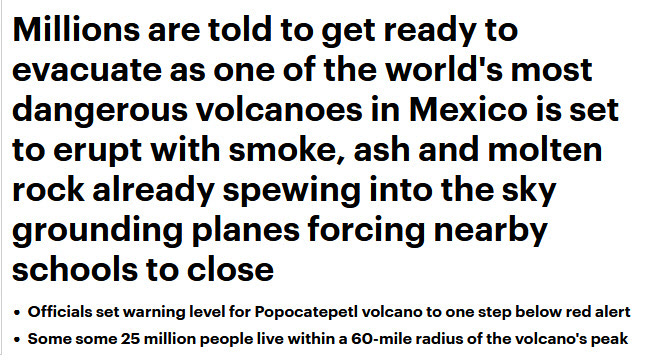 Major eruption of Mount Etna spews ash on Catania, eastern Sicily's largest city, and forces a shutdown of the city's airport…
Can we all say MAGMA RISING? Volcanic activity is increasing the world over, and much of it is under the oceans of the world, and so goes unnoticed. Ice melts in Iceland and Greenland are melting below because of magma rising. Prophecies of the Bible indicate volcanic activity rises to the point that during the upcoming polar shift that entire "goat" nations & continents are overthrown and tossed into the "lake of fire".
As we enter these last days, we will see a lot more volcanic activity and it appears it is also connected directly to solar activity and CME activity. Earthquake activity is also increasing as is erratic weather patterns. In the Book of Enoch, we find in Chapter One this warning:
"Great fear and trembling shall seize them, even to the ENDS OF THE EARTH (GLOBAL). The lofty mountains shall be troubled,, and the exalted hills depressed, melting like a honeycomb in the flame. The Earth shall be submerged, and all things which are in it perish; while judgment shall come upon all , even upon all the righteous…"
In essence we shall begin to see more and more earthquake and volcanic activity as we move into the final phase of humanities probation on Earth.
Get ready, therefor…fuzzy picture from old video concerning mini-nova, and that is why we are seeing solar anomalies right now, with precursors to Dr. Doom, major Ed Dames KILL SHOT.
Isaiah tells us about this nova event and pole shift that is upcoming. This is why we are seeing such weird weather and odd storms, floods, droughts and more…
Isaiah 30:25-27
25 And there shall be upon every high mountain, and upon every high hill, rivers and streams of waters in the day of the great slaughter, when the towers fall. (Pole Shift)
26 Moreover the light of the moon shall be as the light of the sun, and the light of the sun shall be sevenfold, as the light of seven days, in the day that the Lord bindeth up the breach of his people, and healeth the stroke of their wound.
27 Behold, the name of the Lord cometh from far, burning with his anger, and the burden thereof is heavy: his lips are full of indignation, and his tongue as a devouring fire: (Is this the DESTROYER?)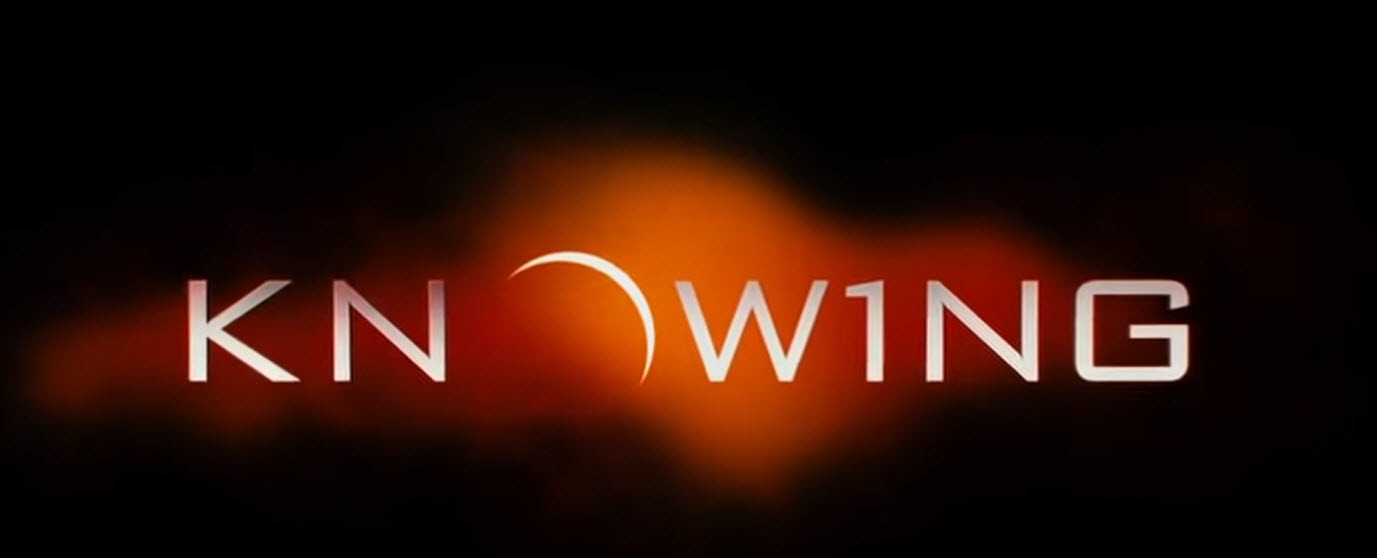 In the movie "Knowing" the Sun nova's and destroys Earth and it's civilization. It is based upon Isaiah's "healing the breach of His people – Israel". It is coming and coming rapidly – mankind's probation is almost up! Are you ready to meet your maker?
UPDATED 4:01 PM EDT — M6.8 Quake off South Africa — Antipode is Cascadia Subduction Zone
WORLD HAL TURNER 21 MAY 2023 HITS: 7151
A strong Magnitude 6.8 earthquake has just taken place 1528.1 km southeast of East London, South Africa. It took place at a shallow depth of only 10 km. Problem is, this is the approximate "Antipode" for the Cascadia Subduction Zone off Vancouver, Seattle, and much of northern California.
Long ago a man from "down under" came to Vancouver with a warning prophecy that several large quakes would happen around Vancouver Island, and no one would pay much attention to it, and then a huge quake would occur that destroyed the City of Vancouver – as he said it would forever change the city skyline…
AND SO IT GOES IN THE EVIL MATRIX
1 Timothy 4:2-4
2 Speaking lies in hypocrisy; having their conscience seared with a hot iron;
3 Forbidding to marry, and commanding to abstain from meats, which God hath created to be received with thanksgiving of them which believe and know the truth.
4 For every creature of God is good, and nothing to be refused, if it be received with thanksgiving:
The Powers that be are now pushing very hard and are demanding that people should not eat meat – as in NYC:
New York to Track Residents' Food Purchases and Place 'Caps on Meat' Served by Public Institutions
New York City will begin tracking the carbon footprint of household food consumption and putting caps on how much red meat can be served in public institutions as part of a sweeping initiative to achieve a 33% reduction in carbon emissions from food by 2030.
They mean it folks – get ready to eat "Ze Bugs" as Klaus of the WEF says…
USA INVASION BY CHINA
These Numbers Are Staggering': Chinese Migrants Continue To Surge Across Southern Border…
Why is this happening? Because God is behind it and it is part of the coming judgment upon America/Babylon:
51 "Thus saith the Lord; Behold, I will raise up against Babylon, and against them that dwell in the midst of them that rise up against me, a destroying wind;…
2 And will send unto Babylon fanners, that shall fan her, and shall empty her land: for in the day of trouble they shall be against her round about.
13 O thou that dwellest upon many waters, abundant in treasures, thine end is come, and the measure of thy covetousness.
14 The Lord of hosts hath sworn by himself, saying, Surely I will fill thee with men, as with caterpillers; and they shall lift up a shout against thee".
Nothing could be more plainly stated and that is what we are watching before our eyes, but nary a peep from the so-called "prophetic experts" out there that all of this was prophesied by Jeremiah – why not? That is a question you all need to ask – because that is what prophetic experts are supposed to do – be watchmen, and blow the trumpet of warning – and show the people God's Word and how true it is – but they do not, Maybe they don't believe we are Babylon The Great?
Seniors are flooding homeless shelters that can't care for them
Story by Christopher Rowland • Yesterday 6:07 AM
"PHOENIX — Beatrice Herron, 73, clutched a flier offering low-cost cable TV, imagining herself in an apartment, somewhere out of the Arizona heat where, like others her age, she could settle into an armchair and tune into a television of her own.
Instead, the grandmother and former autoworker can be found most mornings in a food line, or seeking shade under the awning of a mobile street clinic. At night, she sleeps on a floor mat at a homeless shelter. She laments the odors of human waste outside and the thieves who have victimized her repeatedly."
Homeless Encampments Are Exploding In Size All Over America As Rents Soar And Evictions Surge
This is a slow moving train wreck that is part of the destabilization of America, where the communist infiltrate the nation, get into positions of political leadership and authority and then "weaken" and "destroy" from within.
They willfully are causing food shortages, shipping slow-downs, destroying the economy and our "dollar". They are weakening the military, attempting to disarm it and the people, infiltrating the court system so true justice does not prevail, they infiltrate and destroy Christianity, the education system and medical profession. They attack food production facilities, energy and farming operations. While all of this is going on, they divide the races, cause racial hatred, set groups against one another. In short, it is HIGH TREASON from Washington D.C. all the way down to the county or parish levels of government – even to township level. BEWARE!!
March 19, 2023
Globalists Confirm '2023 Is Year 1 Of The New World Order' With Their 'End Game' Seen In New York Unveiling 'Quarantine Camps' And Promises Of A Coming 'Shock' To Fully Usher In Tyranny…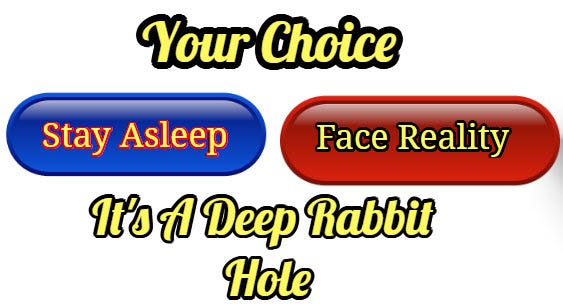 COMING SOON:
Are you ready for the coming wars and persecution?
Stewart Best
Before It's News®
is a community of individuals who report on what's going on around them, from all around the world.
Anyone can
join
.
Anyone can contribute.
Anyone can become informed about their world.
"United We Stand" Click Here To Create Your Personal Citizen Journalist Account Today, Be Sure To Invite Your Friends.