Jesus Christ - two messages 'RED SKIES' and 'THE SIGN', given April 18th 2021
Thursday, April 22, 2021 20:31
% of readers think this story is Fact. Add your two cents.

In the second message 'THE SIGN', Jesus speaks of His "body"… His body is all of mankind where the three aspects of Deity are developed (will. love-wisdom and intelligent activity). But in some, one or more of these aspects are shuttered or veiled because the Holy Spirit or life force, as Jesus equates the terms, has been dissipated through the sexual center, instead of being concentrated and allowed to rise through the chakras (energy centers of the body) to enlighten the mind. This same "Body" is what Jesus was referring to when he cried out from the Cross: "My God My God why has thou forsaken me? (Matthew 27:46)" In most people alive on the Earth today, God immanent has been shuttered away, simply because of their sexual promiscuity within or outside of marriage. Fix the leak and the "body" will heal itself.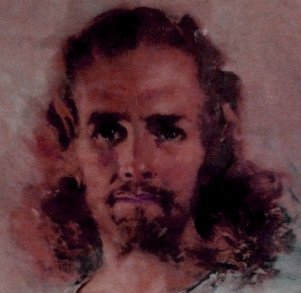 RED SKY / THE SIGN
April 18, 2021 5:34 PM
Watchman on the Wall
The Lord spoke a word to me on July 5, 2020, but did not have me release it at that time. The word He gave to me yesterday goes along with the word from July, so they are both included here together. The scripture reference is the same for both messages. For several days back in July, He led me to read and study Matthew chapters 14 – 18, but He kept bringing me back to chapter 16.
I asked, Lord, why do you keep bringing me back to these particular scriptures? What do you want me to see? He said, I want you to see THE SIGN. I said, What is THE SIGN? He said, THE SIGN OF JONAS. I said, What is THE SIGN OF JONAS? He said, REPENTANCE.
Matthew 16:2-4
2 He answered and said unto them, When it is evening, ye say, It will be fair weather: for the sky is red.
3 And in the morning, It will be foul weather today: for the sky is red and lowring. O ye hypocrites, ye can discern the face of the sky; but can ye not discern the signs of the times?
4 A wicked and adulterous generation seeketh after a sign; and there shall no sign be given unto it, but the sign of the prophet Jonas.
RED SKY
04/17/2021
My son, hear My voice clearly, for I AM about to share a mystery with you. I have spoken of RED SKIES in the latter days, and now is that time. The RED SKIES are caused by TWO EVENTS that will SHAKE this world and the unrepentant inhabitants.
The FIRST OF THE RED SKIES will be caused by ROCKS OF FIRE. So many will rain down that it will be as if the sky and clouds are on fire. This is part of My Judgment on Mystery Babylon America. I have said I will burn her in ONE HOUR, and she will be no more.
The SECOND RED SKY will be caused by the BLOOD that will fill the land. All water will be turned to blood, and the sky will reflect this event. Because this Nation has NOT REPENTED from all the evil, I will cause the SKIES TO BE RED. This will come before the DARKNESS.
This people of Mystery Babylon REFUSE TO REPENT. They say, We have nothing to repent for! They say, We are a righteous and holy people! And yes, we have little things that may not be good, but God's mercy and grace ignores those things!
I say, YOU ARE A WICKED AND EVIL PEOPLE, AND MY JUDGMENT IS FINAL. YOU — WHO CALL YOURSELVES MY BODY — MY CHURCH — MY PEOPLE — ARE REPROBATE, AND I WILL SPEW 90% OUT OF MY MOUTH!!!
Many will fall away and take the Mark of the Beast. Many will not have faith to walk in tribulations. Many will curse Me and kill My Remnant, thinking they are doing Me a favor.
Only those I have chosen will stand — THOSE I CALL MY REMNANT. Those who seek after Me with their whole heart. Those who have not given in to the beast. Those who have repented and follow Me, NOT the world. THOSE ARE MY 10%!!
My son, tell those with ears to hear that I love you. REPENT NOW, FOR WAR IS COMING ON THE WHOLE WORLD. Much blood will be shed — the SKIES WILL BE RED. Repent now, for time is short, and soon repentance will NOT be on your lips.
I said to BRACE YOURSELVES in August — many have — MOST HAVE NOT. My servant gave you warnings of 7 WEEKS TO PREPARE — many did — MOST DID NOT.
I say unto you, I AM NOT MOCKED, and those who have not prepared will perish. I say, REPENT NOW!! There is still a small window of time to prepare your heart.
I love you, My children, but RED SKIES ARE COMING VERY SOON —- AS WILL I.
Given by the Lord Jesus Christ
links-
RED SKY / THE SIGN
https://444prophecynews.com/red-sky-the-sign-watchman-on-the-wall/
Jesus – "Rocks of Fire"
/spirit/2021/04/nibiru-dr-sam-today-a-lecture-from-dr-sam-on-the-dear-and-beloved-nibiru-2519235.html
"Debris from the orbit of CERES runs to Earth" (Dr Sam, April 19th 2021)
'in one day it will Burn'
http://futurerevealed.com/christian/duduman/america-burn.html
Revelation 18:19
"For in a single hour she has been destroyed"
Jesus – "I said to brace yourselves in August"
/spirit/2020/08/pastor-dana-coverstone-gods-warning-about-october-posted-again-with-transcript-2518011.html
"That white figure appeared and he said, "Do not stop bracing, for the storm will not pass until I stop the storm." ..So brace, brace, brace yourselves and don't look back." (Pastor Dana Coverstone, August 13rh 2020)
~~~~~~~~~~~~~~~~~~~~~~~
THE SIGN
07/05/2020
My son, the blind and deaf church are crying out to Me for a SIGN — A SIGN to let them know that they will soon be evacuated from this world.
HERE IS THE SIGN — REPENT!!! REPENT, YOU SIN-LADEN GROUP OF PEOPLE WHO ARE PRIDEFUL AND SELFISH!!! REPENT!!! (This was spoken very loudly.)
THE SIGN OF JONAS WAS REPENTANCE!!! Those people of his day SAW IT and REPENTED!! The people of this day can have their cities burned to the ground and not even THINK of REPENTANCE!!
THE SIGNS are all around, yet My dead body does NOT even see them. I put a king in power after their own hearts [Donald Trump]— a PRIDEFUL and ARROGANT and SELFISH man, yet, all My body did was cheer on the devil. A man who finds REPENTANCE AN ANNOYANCE. There is NO REPENTANCE coming from the king, so you, My body, will reap what you have sown.
REPENT NOW! for the days ahead will be the most tumultuous you will ever know.
REPENT NOW! for the blood will flow in the streets as brother will kill brother, all for a FALSE ideal. The blood will be payment for all the lives of the little ones killed — eye for eye – 60 million will be the number of dead.
REPENT NOW!!
THE SIGN the fat and lazy body is looking for is the RAPTURE. Why would I come and get you??? VERY FEW ARE READY NOW, and many will go through the fires to burn out the dross.
Are your knees bloody from prayer constantly??? NO??? THEN YOU ARE NOT READY!!! REPENT NOW!! Seek Me in prayer! Seek Me, not a new car.
THE SIGN OF REPENTANCE is lacking in My body. Many feel the same way as the king — "WHY REPENT??? I haven't done anything wrong!!"
REPENT NOW for the sin of ignorance!!
REPENT NOW for selfish pride!!
Armies are building within your borders of men who seek nothing more than the pleasure of torturing My body! ARE YOU READY TO DIE FOR ME???
This wicked and adulterous generation are ALWAYS SEEKING A SIGN. They follow My watchmen and prophets, hoping to see a word that will EASE their minds.
REPENT NOW, you foolish virgins, for your lanterns are empty [your bodies empty of life force - Holy Spirit], and you grope around in the dark!!
REPENT NOW, for you have clamored on every word of the false prophets, biding for more time!!
Just as Hananiah had false words that the times would get better, the false prophets today promise good times ahead and safe havens to hide out in.
REPENT NOW, for the safe havens are not safe!! They will be overrun in the beginning of the CHAOS!! Lean not on your own understanding, but TRUST GOD to be your safe haven!!
REPENT NOW! FOR THAT IS THE SIGN!!!
DO YOU SEE WIDESPREAD REPENTANCE??? OR DO YOU SEE WIDESPREAD REBELLION???
REPENT NOW!!!!
Given by the Lord Jesus Christ
links-
Donald Trump is not your saviour.
/spirit/2019/10/jesus-the-trump-phenomenon-is-a-facade-a-false-front-which-hides-the-sin-present-in-the-united-states-2516380.html
"Donald Trump is not who you think him to be. He is not your Saviour. He is not your knight in shining armor nor is he another King. You are grasping at straws and tilting at windmills. He will not, he cannot make America great again for America is under the judgement of Almighty God. You think [the Great] I AM is like you? You think The Almighty will turn a blind eye and ignore the evils of mankind?" (Jesus, December 29th 2016)
"They will bomb the nuclear warehouses. When they explode, America will burn." (Dumitru Duduman. 1984)
Jesus – "The war itself would not need last twenty-seven years [Nostradamus 8:77], brothers, it requires at least that time for the radioactive atmosphere to clear enough for life. Ye are destined to be surrounded by a radioactive belt in thy atmosphere which will be as great as any radioactive orb in the universe. Thy planet is destined at its end–its dense format, to be a sun about which other planets will orbit." (July 25th 1989)
Chapter 8, http://phoenixsourcedistributors.com/PJ_04.pdf
A 90 year old Norwegian woman – "All that I have seen of war before is only child's play compared to this one, and it will be ended with a nuclear bomb. The air will be so polluted that one cannot draw one's breath. It will cover several continents, America, Japan, Australia and the wealthy nations. The water will be ruined (contaminated?). We can no longer till the soil. The result will be that only a remnant will remain." (1968)
https://www.youtube.com/watch?v=y98EWHidXJE
Before It's News®
is a community of individuals who report on what's going on around them, from all around the world.
Anyone can
join
.
Anyone can contribute.
Anyone can become informed about their world.
"United We Stand" Click Here To Create Your Personal Citizen Journalist Account Today, Be Sure To Invite Your Friends.