August 14 - Is this the Summer of 1939?
Saturday, August 20, 2022 0:49
% of readers think this story is Fact. Add your two cents.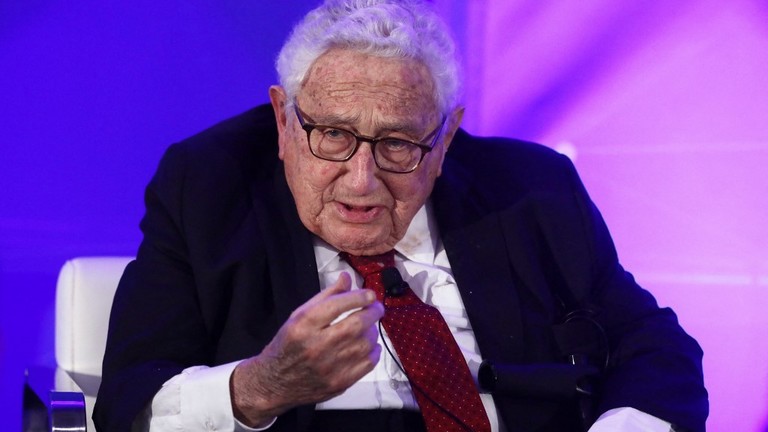 Please send comments and links to
[email protected]
US 'on brink' of war with Russia and China – Kissinger
A lack of visionary leadership is to blame, the veteran statesman says
Former US Secretary of State Henry Kissinger has told the Wall Street Journal that (((Washington))) has rejected traditional diplomacy, and in the absence of a great leader, has driven the world to the precipice of war over Ukraine and Taiwan.
Kissinger previously courted controversy for suggesting that Kiev abandon some of its territorial claims to end the conflict with Russia.
"We are at the edge of war with Russia and China on issues which we partly created, without any concept of how this is going to end or what it's supposed to lead to," Kissinger said in the interview, published on Saturday.
Kissinger, now 99 years old, elaborated on the West's role in the Ukraine conflict in a recent book profiling prominent post-WWII leaders. He described Russia's decision to send troops into the country in February as motivated by its own security, as having Ukraine join NATO would move the alliance's weapons to within 300 miles (480km) of Moscow. Conversely, having Ukraine in its entirety fall under Russian influence would do little to "calm historic European fears of Russian domination."

–
Reader-
How come this old "toad" is still around? "Adrenochrome"?? Or, it is not even the original "Henry" Heinz Kissinger?...Dragging his body here and there…Time to disappear from this dimension isn't it? His opinion in this case has no value whatsoever.
–
The documentary film "Uninformed Consent" is an in-depth look into the Covid 19 narrative, who's controlling it, and how it's being used to inject DEATHVAX™ into almost every person on the planet.
Your blood will boil watching what to date is the best documentary on this One World Government global bioterrorism program.
https://2ndsmartestguyintheworld.substack.com/p/must-see-uninformed-consent-official

–
Paul Joseph Watson is excellent–

Joan of Arc is Cancelled -The racist attack on Western culture

–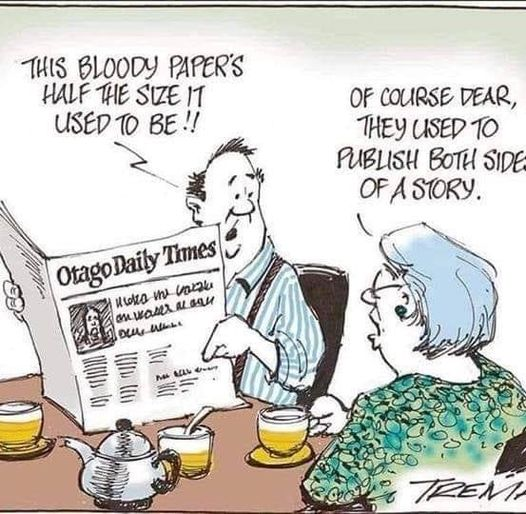 (credit
https://snippits-and-slappits.blogspot.com/
)
Dr. Peter McCullough Responds To The WEF
https://2ndsmartestguyintheworld.substack.com/p/dr-peter-mccullough-responds-to-the–
——–
Just as the CDC pretends to have backed off, the UK's NHS reveals (to just a few) what's really coming at us in the fall: "The biggest vaccination drive in history"
Those who think the worst is over better think again–because it really won't be over til WE end it by Mark Crispin Miller

As (misleadingly) reported in the Independent yesterday (scroll down), the NHS is going all-out "to boost capacity ahead of what is expected to be a busy winter," what with the looming "combination of Covid and flu." The plan is to "create thousands more beds," and take on thousands of new staffers, (ostensibly) to make the NHS a more efficient guardian of the British people's health. To that end, they're hiring scads of call workers (including "mental health professionals"), "extra social prescribing link workers" (whatever those are) and "health and wellbeing coaches," all to be devoted to a vast improvement in NHS services, so as to keep the British people "safe."
Planning is also under way for an autumn Covid-19 booster programme as well as the annual flu campaign.
https://2ndsmartestguyintheworld.substack.com/p/just-as-the-cdc-pretends-to-have

–

I hate to be the bearer of so much bad news so I wanted to post something positive.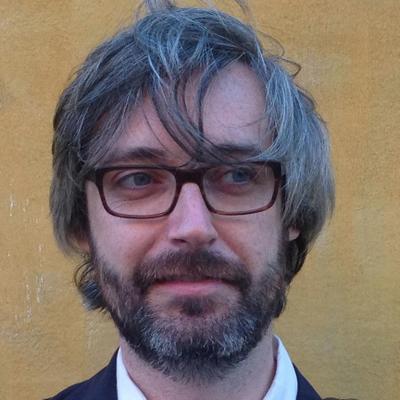 43-Year-Old Medical Doctor, Author and Editor Dies Suddenly After Seizure
https://www.thegatewaypundit.com/2022/08/43-year-old-medical-doctor-author-editor-dies-suddenly-seizure/
–

Putin & compulsory vaccination
What is the Russian president's stance on coercive injections? It's complicated.

https://edwardslavsquat.substack.com/p/putin-and-compulsory-vaccination
Reader—"Missing from the very long article on Russian vax is mention of the fact that Russia developed its own vax, it did not use the Fauci/Gates/Rothschild kill shots. Also there was no mention that Russia could very well have been targeted, like China and Iran. Putin would certainly have been aware of that possibility, ergo jabs for Moscow government agents and military."
–
Germans Must Receive Covid Booster Every 3 Months to Qualify as 'Vaccinated' (Video) – RAIR

Those considered "vaccinated" will be exempted from some of the controversial Health Minister's new freedom-crushing laws.
Despite falling Covid numbers, German citizens will have to prepare for nationwide mask requirements and stricter "protective requirements" starting in October. Federal Health Minister Karl Lauterbach is sticking to his controversial plans, which include people receiving a "booster" every three months.
–
Jury Awards Former US Senate Candidate Roy Moore Over $8 Million in Defamation Case
https://www.theepochtimes.com/jury-awards-former-us-senate-candidate-roy-moore-over-8-million-in-defamation-case_4662672.html?est=ZcheJK91za5chO8wxlLRzxGJq9gXU%2BR1CRA8xMFsPrq9NHM9kZ5YKwgoJEI%3D

Demonrats used the old sexual harassment canard against the judge.
–
FBI a Great Threat to Democracy: Victor Davis Hanson

https://www.theepochtimes.com/fbi-a-great-threat-to-democracy-must-dissolve-victor-davis-hanson_4662869.html
Following the Federal Bureau of Investigation's (FBI) raid on Mar-a-Lago, military historian Victor Davis Hanson is calling for the dissolution of the agency, which he calls "one of the great threats to democracy."
–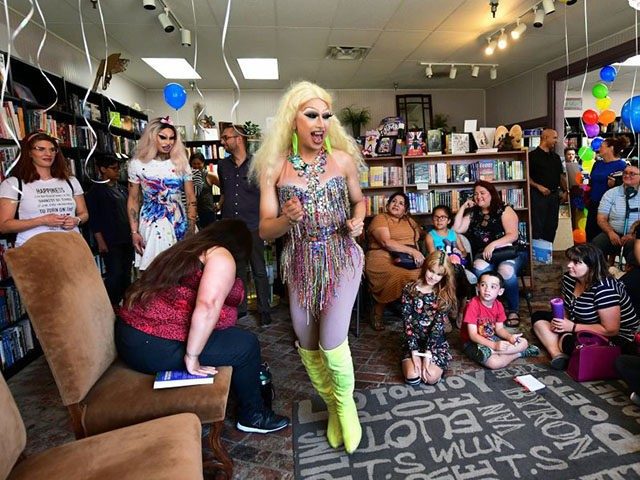 Boycott Toyota
Toyota Sponsors Lesson on 'First Steps' of Drag Artistry for Children
https://www.breitbart.com/social-justice/2022/08/13/toyota-sponsors-lesson-on-first-steps-of-drag-artistry-for-children/
–
Death Business Is Booming In The "Age of the Vaccines"
The death business is booming in the age of the vaccines, unlike when funeral homes and hospitals were empty during the "pandemic." The aftermath of destruction and death after being injected with the COVID-19 vaccines is far more severe than anyone could have predicted.

While the fact-checkers are hard at work making sure the official narrative gets out, others are sounding the alarms about these shots and what they have done to humanity. Sadly, one segment of the economy is now booming, and that's the death business.
North America's leading provider of funeral, cremation, and cemetery services says business is booming ever since the COVID-19 "vaccines" were introduced under Donald Trump's Operation Warp Speed. Between 2020 and 2021 when Donald "father of the vaccine" Trump paved the way for a quick and highly profitable launch of the injections, Service Corporation International (SCI), which handles some 450,000 corpses per year, saw a massive increase in earnings, according to to report by Natural News.


–
Ukrainians have suffered 300K casualties?

This war is a tragedy for Ukraine and the usual suspects are responsible.

–
Biden wants regime change in Russia – ex-congresswoman

The US president is exploiting the conflict in Ukraine to expand NATO and enrich defense contractors, Tulsi Gabbard said

https://www.rt.com/news/560785-tulsi-gabbard-biden-regime-change/
Filling in for Fox host Tucker Carlson on Friday, the former Congresswoman from Hawaii issued a scathing condemnation of the Biden administration's anti-Russia sanctions, which she said have only hurt the US and Europe while Russia rakes in record energy profits.
"It's never been about morality. It's not about the people of Ukraine or protecting democracy. This is about regime change in Russia and exploiting this war to strengthen NATO and feed the military industrial complex."

Makow- Americans want regime change in Washington
–
Nearly 2,000 NYPD officers have left force before receiving full pension this year: 'Had enough,' says report
https://libertywire.net/nearly-2000-nypd-officers-have-left-force-before-receiving-full-pension-this-year-had-enough-says-report/


Soon there will be no police left to defund

—-
Source:
https://henrymakow.com/2022/08/august-14---is-this-the-summer.html
Before It's News®
is a community of individuals who report on what's going on around them, from all around the world.
Anyone can
join
.
Anyone can contribute.
Anyone can become informed about their world.
"United We Stand" Click Here To Create Your Personal Citizen Journalist Account Today, Be Sure To Invite Your Friends.