August 21- Left Wants Chinese Communist "Covid" Nightmare Here
Saturday, August 20, 2022 19:09
% of readers think this story is Fact. Add your two cents.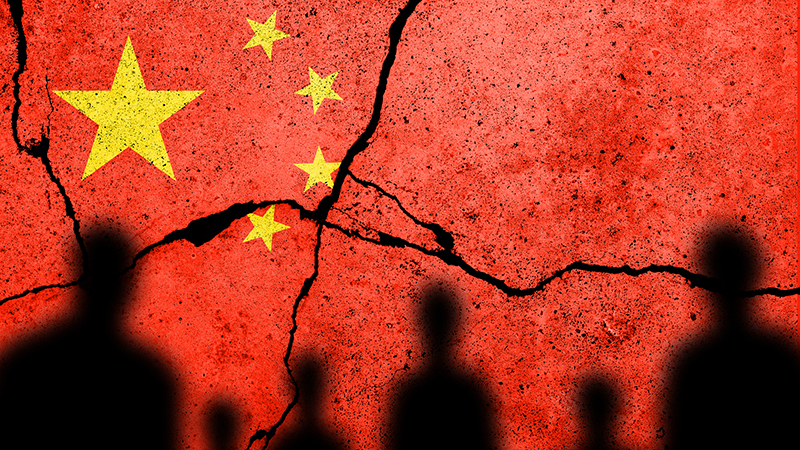 China confines customers in an IKEA store overnight because of a report of one COVID "case"

China's Endless COVID Hysteria Is A Dark Experiment In Social Conditioning

"Even blue states and cities have been forced to acknowledge that the farce is over; Los Angeles County tried to reintroduce mask mandates recently and the measure collapsed in failure as many municipalities said they planned to ignore any new ordnance. Covid's median Infection Fatality Rate of 0.23% was not enough of a threat to convince the public to abandon their constitutional rights.
The CCP has faced little public opposition over their draconian covid rules, and when they do, they don't worry much because the population is completely disarmed. This has resulted in a veritable nightmare world for the citizenry. In fact, it almost seems like an experiment to find out how much psychological torture and oppression human beings are willing to endure.
https://summit.news/2022/08/20/chinas-endless-covid-hysteria-is-a-dark-experiment-in-social-conditioning/
—-
Western governments', specifically western Europe, North America (U.S-Canada) and Australia/New Zealand, are intentionally trying to lower economic activity to meet the intentional drop in energy production.
This is the core consequence of the Build Back Better agenda as promoted by the World Economic Forum….
here is no precedent for nations' collectively and intentionally trying to reduce economic activity.
Hiding behind the false justification that current inflation is driven by too much demand, central banks in Europe, the Bank of England, Bank of Canada and U.S. federal reserve are raising interest rates. The outcome we are currently feeling is an intentional economic contraction and global recession.
https://www.zerohedge.com/geopolitical/something-looming-geopolitically-and-we-better-start-taking-it-seriously
–
Admitting Defeat: The Crown Is Dropping Charges Against Freedom Convoy Supporters
On another note, the fact TDF was able to get charges dropped against one of their clients involved in the Freedom Convoy proves the Crown knows its narrative about the convoy is false, and that there was nothing truly criminal about the downtown Ottawa protest.

https://thenationaltelegraph.com/opinion/admitting-defeat-the-crown-is-dropping-charges-against-freedom-convoy-supporters
–

Barbara Kay: Quebec Conservative party's freedom platform challenges traitor Legault Government

https://nationalpost.com/opinion/barbara-kay-quebec-conservative-partys-freedom-platform-forcing-a-realignment
–

16-Year-Old Dies Suddenly After Suffering Cardiac Arrest While Playing Frisbee with Family Members
https://www.thegatewaypundit.com/2022/08/16-year-old-dies-suddenly-suffering-cardiac-arrest-playing-frisbee-family-members/
–
Why is the Alberta NDP (closet commies) freaking out over pro-family essay?

The truth to a Leftist is like garlic to a vampire. This essay should have won first prize. Make LARGE families cool again.

https://www.youtube.com/watch?v=s_SKUJL33-E&t=4s
–
Russia totally on board with the COVID Bullshit
Russia reports over 40,000 new COVID-19 cases in past day, new high since March 14
Russia's COVID-19 death toll rose by 69 over the past day
https://tass.com/society/1496247
I guess they don't have a word for common flu in Ruskie
–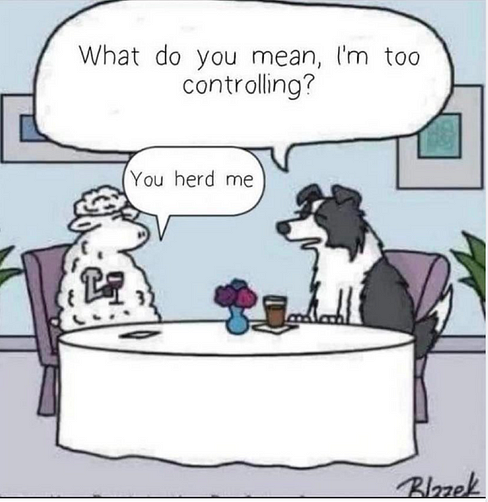 Cana'duh's ArriveCAN might be illegal
leslynlewis.ca/blog/arrivecan-might-be-illegal
The mandatory use of the ArriveCAN App, while always suspect, now seems completely unjustified in light of the fact that emergency orders have now been lifted. But our government insists in maintaining a quasi-emergency status in order to continue to justify this failed and potentially illegal experiment.

–

Joseph Mercola—Documentary: 'Uninformed Consent'
https://articles.mercola.com/sites/articles/archive/2022/08/20/uninformed-consent.aspx?ui=44408eae7d46bbd2e684c9267d76855b93e6527cf3523c33d668d52280eaf358&sd=20210101&cid_source=dnl&cid_medium=email&cid_content=art1ReadMore&cid=20220820_HL2&mid=DM1242348&rid=1581614773

Story at-a-glance—- The documentary "Uninformed Consent" takes a deep dive into the COVID-19 narrative — who's controlling it and how fear was used to push novel, unproven gene transfer technology onto, and into, people of all ages
Weaving in and out of the heart-wrenching story of one man's loss, interviews with doctors and scientists explore the loss of human rights in the name of bio-security, and how the "elite class" profit from it all
"Divide and conquer" — creating division among people — is an age-old war strategy. During Hitler's reign, anti-Semitism was normalized through propaganda in which Jews were likened to "lice" and were accused of carrying infectious disease. The same tactic was used during the COVID pandemic
The personal story that is returned to again and again throughout the film is that of a grieving husband, whose wife committed suicide. She suffered relentless bullying and harassment from coworkers and superiors for refusing the jab, and when she was finally placed on unpaid leave, she took her own life
The film reviews the medical establishment's wholesale abandonment of the Hippocratic Oath, the lawless culture of the drug industry and its capture of regulatory agencies and media, the history of informed consent and why coercion and mandates violate this basic public health principle, vaccine injuries and vaccine-injury denialism, the behind-the-scenes corruption that led to the suppression of science and early treatment, and more
—-
Mark Trozzi MD
The WHO continues working to subvert national governments and constitutions, while creating a global dictatorship in the name of "health". James Roguski pours through their documents, alerts us to their schemes, and advises us on actions to take to stop the WHO. Here is a 9 minute update from James, as well as his call to action, and an invitation to an event tomorrow August 21, 2022 with James, Shabnam Palesa Mohamed, and Dr Rima Laibow.

https://drtrozzi.org/2022/08/20/james-roguski-the-who-threat-continues-must-be-stopped/
–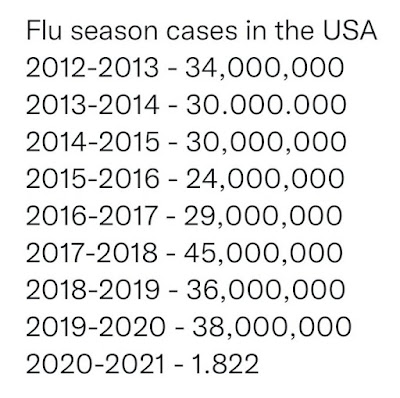 Inside a Winnipeg child indoctrination center, masked inmates are being programmed to eat insects. Video
https://mobile.twitter.com/IRDC_DY/status/1560380487138508800
–
White House Orders 171 Million Doses of "New" Boosters for the Pro-Vaxxers Still Alive as COVID-19 Vaccine Market Dwindles
The pharma-funded corporate media announced yesterday that the White House has ordered 171 million "new" doses of COVID-19 vaccine booster shots that should be available for the COVID-19 pro-vaccine members of the American public soon who are still alive after receiving previous COVID-19 shots.
https://healthimpactnews.com/2022/white-house-orders-171-million-doses-of-new-boosters-for-the-pro-vaxxers-still-alive-as-covid-19-vaccine-market-dwindles/

–
Wish We All Could Leave California (Beach Boys Parody)
https://www.youtube.com/watch?v=ApfBvkql0lI
–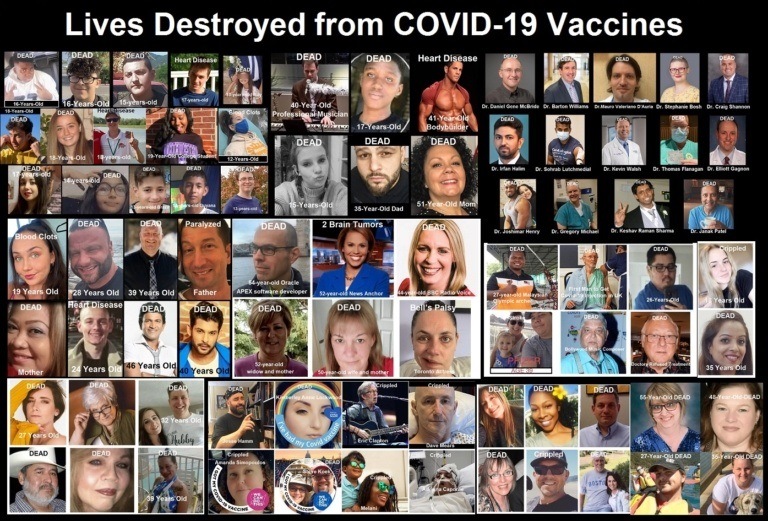 JP Sears — Unknown Cause of Death Pandemic
–
MK ULTRA NATION: Over 37 million Americans – that's over 13% – are taking dangerous, psychotropic antidepressant medication right now
up to 37 million Americans are not really suffering from a "chemical imbalance" in the brain and may be getting dosed with dangerous payloads of prescription-drug-induced serotonin.
https://www.naturalnews.com/2022-08-19-37million-americans-on-psychotropic-antidepressant-medication.html
–
BREAKING: Newly Released Footge Shows Moment That Police Remove A FOUR-Year-Old From School For Not Wearing A Mask [VIDEO]
https://100percentfedup.com/breaking-newly-released-footge-shows-moment-that-police-remove-a-four-year-old-from-school-for-not-wearing-a-mask-video/https://100percentfedup.com/breaking-newly-released-footge-shows-moment-that-police-remove-a-four-year-old-from-school-for-not-wearing-a-mask-video/
Commiefornia- After the 4-year-old holds up a form from his father explaining why he should not have to wear a mask, the principal calls the police to forcibly remove him.
–
49-Year-Old Super Bowl Champion Dies Suddenly While Riding Bicycle
George Wythe High School principal Riddick Parker, who was also a member of the New England Patriots team that won the 2001 Super Bowl, died unexpectedly on Friday while riding his bicycle.
Richmond Schools Superintendent Jason Kamras confirmed Parker's death in a Friday morning tweet. "I'm absolutely devastated to share that Riddick Parker, Principal of George Wythe HS, has passed away," Kamras wrote.
https://libertywire.net/49-year-old-super-bowl-champion-dies-suddenly-while-riding-bicycle/
–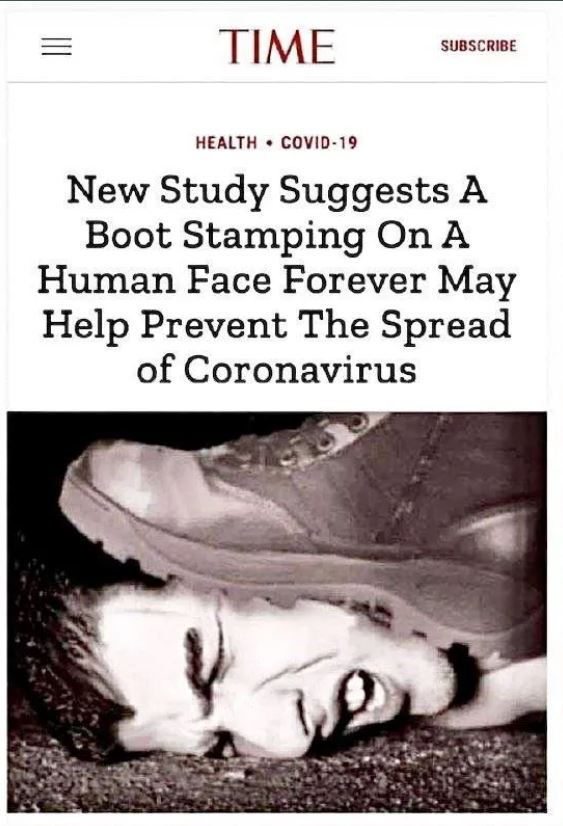 Discredited MDs Preparing for a New Round of Virus BS
https://thecountersignal.com/mainstream-media-pushes-fear-and-double-masking/
[The pandemic] is raging around as wildly as it has ever been," claims Raywat Deonandan, an epidemiologist who routinely pushes for restrictions and is frequently cited by Global News.
He, along with Chief Public Health Officer Theresa Tam, are now saying that we need to be "readying ourselves for the fall" and are expecting potential new variants to emerge just as people settle back into the old normal and put pandemic nonsense behind them.
Horacio Bach, another of Global News's frequently cited 'experts,' obviously agrees with renewing COVID measures, going so far as telling Canadians that they should consider double masking — perhaps the most ineffectual, nonsensical, ridiculous COVID measure ever posited.
https://thecountersignal.com/mainstream-media-pushes-fear-and-double-masking/
–
Hands up!

This is how IRS audits will look like
https://www.bitchute.com/video/dy5jLEjfrXzy/
–
Imagine… Communism (John Lennon Parody)
https://www.youtube.com/watch?v=Cg1ISl2u5Lg
Let's be honest, this is just the more honest version of the song
—-
As a Zimbabwean who now lives in England, I lived through this. I know what it's like living without bread. On the odd occasion there was bread, the queues (lines for the Americans) were so long and you could buy one loaf or roll per person). We also had shortages of petrol, again on the occasions when some was imported, we sometimes queued in our cars for two days to get fuel. Electricity became almost non existent. Some days we are lucky to get an hour or two, sometimes it's a week without any. Most people own generators to have power but those require fuel to run so it's a catch 22. Water became a scarcity too. Shops were empty and our money was worthless. Our highest note at the time was $100 trillion Zim dollars. It was heartbreaking to see my country fall. Once upon a time we were the most prosperous country in Africa and now we are the poorest. I and my family are some of the lucky ones who live in the safety and security of the West now. I wish I could send some of these socialist twits from the U.K. and the U.S over there to learn a lesson. They wouldn't survive a day.
—
Love how John Lennon plays on his white Steinway piano inside his Georgian country house in an estate of 72 acres. Then he tries to imagine that there is no possession.
Source:
https://henrymakow.com/2022/08/left-wants-chinese-communist.html
Before It's News®
is a community of individuals who report on what's going on around them, from all around the world.
Anyone can
join
.
Anyone can contribute.
Anyone can become informed about their world.
"United We Stand" Click Here To Create Your Personal Citizen Journalist Account Today, Be Sure To Invite Your Friends.