Mike Stone- Calling All White Men
Tuesday, March 7, 2023 13:50
% of readers think this story is Fact. Add your two cents.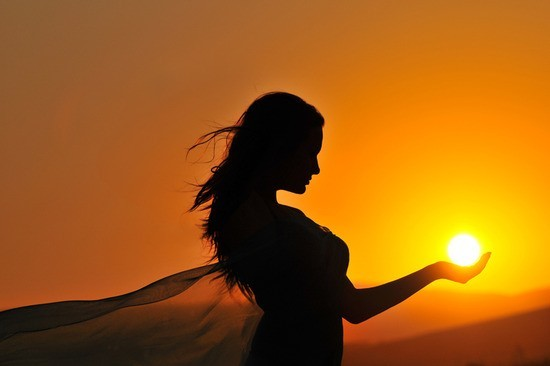 "If America can still be saved – it's doubtful, but with God all things are possible – then it's up to white men to do it. Not that there aren't any women or non-white men who are up to the challenge. It's just that there aren't enough of them."
by Mike Stone
(henrymakow.com)

For every (Conservative. black) Jesse Lee Peterson, there are 100 "youths" looting a local Walgreens store or Amazon truck. The ones that aren't looting are getting high, playing the Knockout Game, and voting for Democrats to give them more free stuff.
For every Chaya Raichik (Libs of Tik Tok) or Alice Fluegel, there are 100 pink-haired communists pushing degeneracy in their classrooms and poisoning the minds of children. The ones that aren't grooming children are reading romance novels, salivating over celebrities, and sleeping with the enemy. (Women are biologically driven to mate with the winning side in any war and right now they can see that white men losing.)
By a show of numbers alone, white men are all that's left. And while we welcome and embrace everyone who is on the same side as we are, the sad fact remains that we will have to bear the brunt of the work alone. The struggles and sacrifices required to save the nation are on our shoulders, because no one else is up to the task. No one else is going to do it.
In a way, that's fitting. Our ancestors designed and built this country and left it to us to protect. So who else should the nation turn to in its time of need? We can't lament the fact that our fathers and grandfathers abdicated their responsibility and failed to protect the country. They're gone and we are all that's left.
So where do we start?
Stop Collaborating with the Enemy
Step one is to unplug from a corrupt society. That means disassociating oneself from every person, place, or thing that has contributed to the downfall and moral rot of the country. It means cancelling movies, music, television, sports, junk food, fast food, all of it. It means pulling your children out of school and homeschooling them. It means saying no to pornography, dating sites, Las Vegas, and all of the trash and degeneracy that has descended upon our once great nation.
None of the above industries could stay afloat without the financial assistance of white men. So why are we doing it? Every dollar spent on these industries is another nail in the coffin of this country. Every child not being homeschooled is another potentially great mind subject to anti-white brainwashing. The fastest and most effective way for white men to begin the process of saving this country is to shut down those industries and deflate the school system the old-fashioned way: by pulling their money and letting them whither and die.
Withdrawing from a corrupt society is not a difficult task. No one has to march in the streets or duke it out with Antifa protesters. All that's required is saying no to degeneracy. All you have to do is simply stop providing financial support to the enemy; to the very people who are destroying the country you love and that want to see you dead.
If you're a white man who's not up to the task; that's not willing to kill your television, eliminate all processed food from your diet, and purge pornography from your life, that's okay. Not everyone is cut out to be a hero. Only get out of the way of those who are. Stuff your face with pizza, watch your football and porn, and let the men do the fighting. You can stay behind with the women and babies, and jerk off while watching the Super Bowl.

Better to Light One Candle than Curse the Darkness
You say your lone rejection of degeneracy won't matter. On the contrary. It matters tremendously for your own individual benefit. And if you really want to make a difference, get one other person – one other white man – to do the same. Ask that person to get another heroic white man on board, and so on. You don't even have to pitch them. Just send them a copy of this article.
Talk to your friends and coworkers. Feel them out. If they're not willing to disassociate themselves from the enemies of society, get rid of them. Cut them off completely. They're useless at best, and enemy collaborators at worst. Their negative influence could curtail your best efforts.
There are no age limits in this war. Anyone from 10 to 100 is eligible to volunteer and do their part. White men working together can begin to right the ship and restore order to the nation. If they don't do it, no one else will.
What do you say, white man?
Are you up to it?
The fate of America rests in your hands.
—–
Mike Stone is the author of Based, a young adult novel about race, dating and growing up in America, and A New America, a dark comedy set on Election Day 2016 in Los Angeles – - Available on Amazon.
Source:
https://henrymakow.com/2023/03/mike-stone-calling-all-white-men.html
Before It's News®
is a community of individuals who report on what's going on around them, from all around the world.
Anyone can
join
.
Anyone can contribute.
Anyone can become informed about their world.
"United We Stand" Click Here To Create Your Personal Citizen Journalist Account Today, Be Sure To Invite Your Friends.