I've been Right, I've been Wrong, thankfully more Right than Wrong (and unlike far too many I can, do, have, admitted mistakes over time), but I do NOT ever hide from my History...
Thursday, October 14, 2021 20:34
% of readers think this story is Fact. Add your two cents.

This is going to be a quick Article. It is all about MY HISTORY!
I've been Right, I've been Wrong, thankfully more Right than Wrong (and unlike far too many I can, do, have, admitted mistakes over time), I have CHANGED MY MIND at times (and therefore if you go back over my writings you can/will see some contradictory pieces (I usually try to make clear in a newer piece if it is a REVERSAL or NUANCE of/from a previous piece)), but I do NOT ever hide from my History…
I stand by it all – the good, the bad, the ugly….
Do you remember STAR TREK V (I think it was) Spocks half-sibling was mind melding away peoples Pain. "Let me take your Pain!" Well, for those who didn't learn the lesson/point – OUR PAST (the good, the bad, the ugly, EVEN THE THINGS THAT ARE OFTEN PAINFUL TO RECALL) —- IN PART, MAKES US WHO/WHAT WE ARE TODAY! Like Kirk – I WANT MY PAIN, I NEED MY PAIN, as occasional reminders of THINGS CAN ALWAYS BE BETTER, BUT THEY CAN OFTEN BE WORSE!

Anyway… What this post is about really is that I AM NOT A POLITICAL HACK THAT ONLY BLABS! So they can tell one person one thing, and another a whole other story. I PUT MY THOUGHTS, EXPERIENCES, OPINIONS, and more importantly FACTS that I've come across in Life that shape me and hopefully shape you as an Individual too.
OK, first I suppose some of the standard Bio thingies…
I was born in the 1960′s (no, never a Flower Child moron)
I am 5′ 8″ and 165ish pounds (past my ideal weight of 135-145 long ago, but thankfully while not able to lose a few pounds like I'd like to do, I'm at least holding steady and not packing on more unneeded/unwanted poundage).
I have been having various Health Issues (see related GAB post: https://gab.com/JLenardDetroit/posts/103584656687661108) since 2001, am on Social Security Disability now over it – had Leukemia in 2010.
I had Blonde hair, but am Bald now (didn't pick the hair-style, it picked me in 2010 when I had Cancer and went through Chemo and therefore decided to just keep shaving it (save tons on Shampoo and Condition costs, and tons of time not having to blow-dry Hair after a Shower), and have Hazel (yes, the most rare color, which sometimes, well most times, look Green, but other times can/do appear Blue) eyes.
Born in Trenton Michigan, which is neighboring to where my Parents lived in Wyandotte Michigan and I am happy to be a Wyandotte Resident (every city has its pluses and minuses).
I have German, Italian, and Polish, heritage running through my veins (and, no, I do not have issues with Pollack Jokes).
Yes, I am SERIOUS most of the time, but one has to keep a sense-of-humor now-a-days with all the seriousness going on all around us, and yes I can, and do, and willing to make fun and tell jokes at even my own expense, to laugh. You can see my #AMomentOfLevity and sometimes #JoeOriginal JOKES tags across Social Media Platforms.
I've been at Politics since 1978, fighting both #FASCICRATS and #CINOs / #RINOs alike!!
I was the 1st in my immediate Family to become a Republican…. AND I SAY: I am a Conservative by Choice, a Republican only by necessity (spare me all the moronic shit that any of those supposed smaller worthless Parties are ever going to amount to anything, and therefore WE CONSERVATIVE MUST #TakeBackTheGOP from the RINOs (see: http://tinyurl.com/AmIARINO (do NOT let the Title throw you, read it and it will make sense, and also see: http://tinyurl.com/RecruitConservatives)!
Want to know more? Do a DUCKDUCKGO search of JLenardDetroit (my online alias) and you'll see some of my writings, other Bios, some key Social Media posts highligted, etc….
Again, bears repeating, I've been at Politics since 1978, fighting both #FASCICRATS and #CINOs / #RINOs alike…
And all that time I've been recording my thoughts, my trials and tribulations, etc…
Some, way back when, before PC's became common (and, for the Record, I'm retired Information Tech. person, so I was involved with Computers and the early Personal kind early on (if you never experienced 64k and 300 baud, you don't know Computers at all, LOL)) I wrote some things down (sadly most of which was lost to time/history) and then using Computers put out EARLY NEWSLETTER pieces (those too, sadly, lost to time, no longer have them in paper form or I'd scan them to preserve them), and then online on/at/with BULLITEN BOARD SERVICES (if you know what those were, the precursor to Internet Websites that had to be connected via dial-up modems), then onto my own Website (SSCE, now gone, but preserved in some form by/with WAYBACK MACHINE (Thanks to those providing that Service, I'll mention again below)), then various NEW AGGREGATOR SITES (Grassfire, Rattle With Us TEA Party site, RedState, and now B4IN)….
—————————————————————————————————————————–
Before I get to MY HISTORY, I want to toss in this update (adding a few days after this pieces original publish date)…
Someone responded to me on GAB regarding a "detailed" post I made about Schooling a SNOWFLAKE, he said (something like): Or you could have shortened it and just said this… (no real need for the specific full comment here)
What is important here, is my response…
I previously responded a bit in jest, with serious undertone/point….
Kinda like your response to me was about a quick drive-by short response…
@Begood but full seriousness now….
Don't know about you, but I've been at this a long time…
If and when you try to be brief and cut corners, they will twist your words, try to imply things between the lines, etc…
If and when you are thorough in your thoughts, add plenty of cross-reference materials when/where possible, etc… YES, they will STILL attempt to twist my/your/our words and try to imply things between the lines, create STRAWMAN arguments against you. HOWEVER, you then have the original verbiage as defense…
When they try to distort something I took GREAT AND LONG DETAIL to say, so-as to be as specific as possible, I can then call out their LYING about what I said and can get others to review what I actually said vs what they claim I said. Proving then both my original point(s) and that they are always having to LIE cuz they cannot refute my actual point(s).
In most things I say or do, I take both a short-game and long-game approach, and strategy across many Fronts!
But, I do get it… Many have given in, gotten lazy, just want to deal in the short, Twitter attention span, avoiding real in-depth discussions. My posts, my online Articles, are not for them.
related: When they can't refute your points, they resort to deflection tactic of attempting to attack the Source (or Grammar, or word-choice, or Spelling, or whatever other distraction they can think of)!
more: /v3/opinion/2018/2461454.html
let me just repeat this: I can then call out their LYING about what I said and can get others to review what I actually said vs what they claim I said.
Like I said, if I'm detailed and they LIE, I can hopefully get "OTHERS" they may fool to see the whole/original piece – making then the point(s) of the original Post/Article again PLUS then proving them A LIAR and need to create Strawman arguments or engage in Deflection cuz they cannot refute my/your/our point(s)!
I should have added that part – that responding to someone that tries to distort what I/you/we say – is NOT only or always about rebuking/rebutting them, but the OTHER AUDIENCE we may reach (#WalkAway is always one of my long-term strategic objectives (tinyurl.com/WalkAway2020))!
Like all the LYING done vs Trump…
As the saying goes regarding Law: TRUTH IS ALWAYS A DEFENSE!!
———————————————————————————————–
Anyway… Here is the HISTORY OF MY WRITINGS that still are accessable….
Joseph M Lenard (aka: JLenardDetroit): #Michigan #Conservative #Constitutionalist Activist (sums it up)
MORE about what you may want to know about me, via writings (and more detailed BIOs on those sites too)…
B4IN (2014-????): JLenardDetroitB4INArticles -
/v3/contributor/stories/?uid=392034 (aka/shortcut: https://tinyurl.com/JLDArticles )
[also, many pieces written by me, and many others from others too, preserved from the now defunct Rattle With Us TEA Party site (many Thanks to BeforeItsNews for automatically cross-posting them as part of their TEAPARTY category/feed "TEA Party Project") in/at (RWU* Blogs, 2011-2020): /contributor/pages/68/448/stories.html - (RWU Forum posts feed, 2012-2019) in/at: /v3/contributor/stories/?uid=69431.]
RedState (2008-2017) https://redstate.com/author/jlenarddetroit (aka/shortcut: https://tinyurl.com/RedStateJLD )
SSCE (Super Simple Computer Enterprises, my Computer company and Private posts site (special "Web-Articles" dedicated site sub-section) by extension – 1980′s – 2008) SSCE Lenard Articles: https://web.archive.org/web/20110721035350/http://www.ssce.net/Web-Articles/Web-articles-indexed-authors.html#authors-l (Lenard)(shortcut link: http://tinyurl.com/JLDArticlesPrior2010)
[and, again, MANY THANKS to the WAYBACK MACHINE initiative creators/curators]
vlogs (2018 – ????): https://www.youtube.com/channel/UCkdRA7aHCzR4xcS1WsMnJjg/videos
(and what YouTube banned at) https://www.brighteon.com/channels/jlenarddetroit
[for your listening pleasure, lol] KEY AUDIO FILES (mainly, me as part of various WAAM Radio (1600 AM, Ann Arbor MI) Shows (known as "Joe from Wyandotte" on-air) in:
/opinion-conservative/2021/08/audio-some-people-prefer-verbalization-over-reading-and-writing-therefore-i-hope-youll-engage-in-these-audio-files-collection-of-waam-radio-appearances-dont-shoot-nor-praise-the-messanger-3593655.html (aka/shortcut: http://tinyurl.com/RedPillViaAudioClips)

—————————————————————————————————————————–
ALSO, starting 2021 I became the NEWSLETTER EDITOR/PRODUCER for the Wayne-12CDRC (Wayne County portion of the 12th Congressional District Republican Committee) – here are many of those online you can review:
2021-7 (due out Dec (6th-ish) 2021): https://tinyurl.com/W12Newsletter2021-7
(General (Constitution Dinner follow-up, Precinct Delegate info/review, MI ReDistricting update, TRC Christmas Party, 2nd Annual OAK Conference, TOP GUN shoot-off, more))
2021-6 (Aug 2021): https://tinyurl.com/W12Newsletter2021-6
(General (9/11 Remembrance, Constitution Dinner tickets now on sale, Birthing Persons?, more))
2021-5 (Jul 2021): https://tinyurl.com/W12Newsletter2021-5
(General (Pro-Life Event 3.0 epilogue, 2COR714, TEA Party, Jeff Jones for Mayor, PD Affidavit 2022, W12 Demands Action, Roe V Wade examined, more) Edition)
2021-4 (Apr 2021): https://tinyurl.com/W12Newsletter2021-4
(Special (various important Clubs/Organizations for S.E.Michigan Conservatives) "INTRODUCTIONS" Edition)
23/DDHRC/DRGO/more (2), Eastside Rep. Club (9), Elect Integrity Fund (8), Elect Integrity Net (2), Every BLM (7), Let's Fix Stuff & Mich. Grassroots Alliance (3), MGO (11), MI Conservative Union (8), Northville R.C. (4), Taylor R.C. (1), True the Vote (6), Vote Biblically (3), Wayne County memberships (1), Young Rep. / TPUSA (4)
[NOTE: see MICD12GOP Clubs page for latest additions/updates: http://12cdrc.org/clubs
WebArchive snapshop Sep 2021: https://web.archive.org/web/20210928130625/12cdrc.org/clubs]
2021-3 (Mar 2021): https://tinyurl.com/W12Newsletter2021-3
(Special "ELECTION INTEGRITY" Edition)
Ed Bonderenka (pg 2), Election Day Operations (aka: EDO) (pg 1), Patrick Colbeck (pg 2), Same tactics, different State (pg 3), William Hartmann, WCBC (pg 3), Wayne-12 Resolution (pg 4)
Lastly, in 2021 I became Webmaster for the MICD12GOP (full 12th Congressional District Republicans Committee):
https://12cdrc.org/ (much of everything there is from me)
ALSO – due to ReDistricting the MICD12GOP (as it exists now) will be going away SOON!
And with it, likely the Website will be let expire at some point going forward.
BUT, Thanks again to the WAYBACK MACHINE PROJECT you should be able to see the SEPT 2021 SNAPSHOT of the site in perpetuity at: http://web.archive.org/web/20210928130542/https://www.12cdrc.org/
[and hopefully going forward I'll try to remember to get another SNAPSHOT of the site before it is moth-balled, which could be anytime between JAN 2022 and NOV 2022 (depending on how all the ReDistricting, and Legal challenges, shake out) that you once at any saved version of the site can than transport to/from other SAVED TIMES.]
* more on RWU…. The RWU used NING as site provider/services, they do NOT archive well, but here is one key and very important pages (save from September 2019 timeframe):
https://web.archive.org/web/20190919040628/http://rattlewithus.ning.com/page/writing-committee and https://web.archive.org/web/20190919040406/http://rattlewithus.ning.com/page/writing-contacts and https://web.archive.org/web/20190919041327/http://rattlewithus.ning.com/page/writing-actions regarding the RWU Writing Committee of which I was Chair.
Here is the generic HOME PAGE, but sadly not all links navigable in/from/using WAYBACK MACHINE saves:
https://web.archive.org/web/20190904000156/http://rattlewithus.ning.com/
———————————————————————————————————————
Here's a ODD FACT that you are not likely to find anywhere else other than perhaps via the WAYBACK MACHINE INTERNET ARCHIVES…. I founded the DETROIT "1ST FAN" ARENAFOOTBALL Fan Club…. I saw the 1st year of the AFL on ESPN and during the Games they announced that Detroit would be getting an expansion Franchise for year 2 of AFL Operations playing in JLA via the Illitch Family. So, I called JLA and the WINGS organizations Marketing Dept's and it seems I KNEW BEFORE THEY DID. LOL – I insisted they take my name and number, and once the Word did indeed filter down to them I WAS THE FIRST TO BUY DETROIT DRIVE AFL SEASON-TICKETS. I didn't create the Fan Club until after the Drive was gone and another AFL Franchise (THE FURY) returned to the area to Play out of THE PALACE (and I was Season TicketHolder for them also)! I designed the LOGO, with AFL Permission, Filed the IRS 501(c) forms Application and of course all the nagging bs follow-up forms.

———————————————————————————————————————
I also Ran for Public Office back in the 1990′s. Local (Wyandotte) School Board, then Wayne County Commissioner, and finally #MIHouse of Representatives for my area. Thanks to WAYBACK MACHINE you can see my Campaign Webpage at: https://web.archive.org/web/20090105190327/http://www.ssce.net/politics/JosephLenard.html. Please NOTE, remember that was back in 1990′s, I CERTAINLY WOULD NOT MENTION ANY AFFILIATION WITH THE ACLU THESE DAYS! They are nothing but a Hack DNC apologist, Lefty loon causes only, organization today. Today, I am affiliated with ACLJ (American Center for Law and Justice) and GLJC (Great Lakes Justice Center)!
A WAYBACK MACHING archived related piece: https://web.archive.org/web/20120208175020/http://www.ssce.net/Web-Articles/Wheres-the-Fury.html
———————————————————————————————————————
OK, BACK TO POLITICS….
here was/is one instance where I WAS WRONG. I previously said "LASTLY" but as the Ads say:
BUT WAIT THERE'S MORE! lol
I am a heavy SOCIAL MEDIA USER, so obviously those (big and small Posts) are WRITINGS also (and most, but not all, Posts are cross-posted, for benefit of the varying audiences, to/from/between each other (obviously bigger posts won't fit on Twatter, Clouthub, Mumblit, more, that have very limiting post character limitations than the other sites that allow much more detailed thoughts))….
Must see my Article: http://tinyurl.com/SocialMediaNeverSurrender
Look me up once you join the other sites to be Friends there too:
https://twitter.com/JLenardDetroit
https://gab.com/JLenardDetroit [KEY POSTS SITE]
https://parler.com/profile/JLenardDetroit/posts
https://politichatter.com/JLenardDetroit
https://spreely.com/JLenard
https://mewe.com/i/josephlenard [KEY POSTS SITE]
https://www.minds.com/jlenarddetroit/
https://gettr.com/user/jlenarddetroit
https://app.clouthub.com/private/09416cbb-47da-4cfa-91c5-1adf476aaac9
https://www.mumblit.com/jlenarddetroit
https://jlenarddetroit.locals.com/ [KEY POSTS SITE]
https://nextdoor.com/news_feed/?post=183732208 [Local, neighborly, usually NOT POLITICAL (though some Local Wyandotte Politics exceptions) posts]
https://www.brighteon.com/channels/jlenarddetroit [alt. to YouTube, for the things YOUTUBE CENSORS are here]
https://rumble.com/user/JLenardDetroit
https://www.youtube.com/channel/UCkdRA7aHCzR4xcS1WsMnJjg/videos [KEY VLOGS SITE]
http://facebook.com/joseph.m.lenard Yes, I have been BANNED since July 2020 (July 4th, specifically, and no that particular day/date they chose to PERMABAN me is telling) but have Filed Official complaint with FCC (minor details on that in http://tinyurl.com/TheMighty200Targeted amidst the other stuff about Twatter) if the RINOs in DC ever get serious about Section 230 hearings and crackdown on the BLATANT LIES Dorsey and Zuckerberg have told to them (funny, others are JAILED for NOT telling LIES (just make minor errors in recollection) to FBI and/or Congress, but ZERO happens to these LIARS) maybe one day I'll be able to reclaim my Account! I do know, however, from what others have told me, that my FB "Page" ( http://www.facebook.com/JLenardDetroit ) still exists which I hope you'll check out and "LIKE" just to piss-off the FascistBook crew!
You want others to share your thoughts/posts on Social Media? Then do so for others (at least, on occasion, obviously you can't for everyone, all the time, as your Feed would be just massively long and cluttered)! HOWEVER, having said that, let me also state that you can go overboard the other direction! I have indeed unfollowed/unfriended some, here, elsewhere, who do NOTHING BUT SHARE OTHERS' THOUGHTS/POSTS and never have an original thought/post of their own, or never even additional commentary on what they are sharing of/from others (please let us know your thoughts ALSO, add a comment when SHARING (quoting, RT w/ comment, etc))!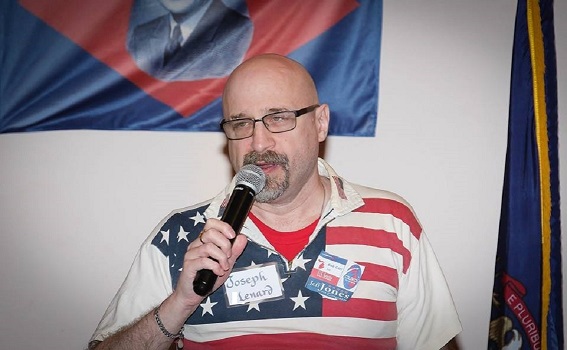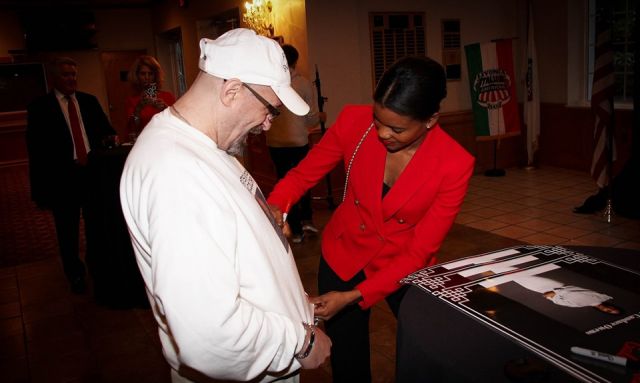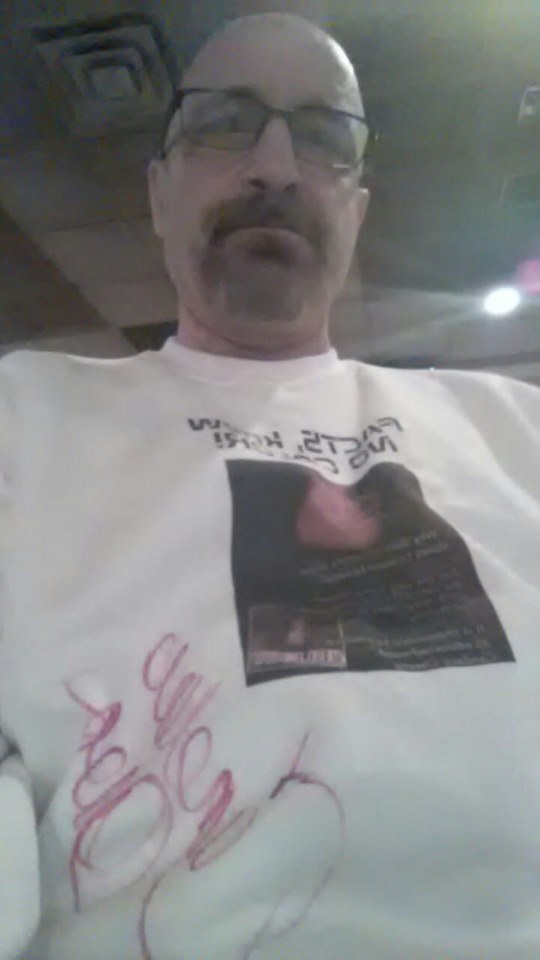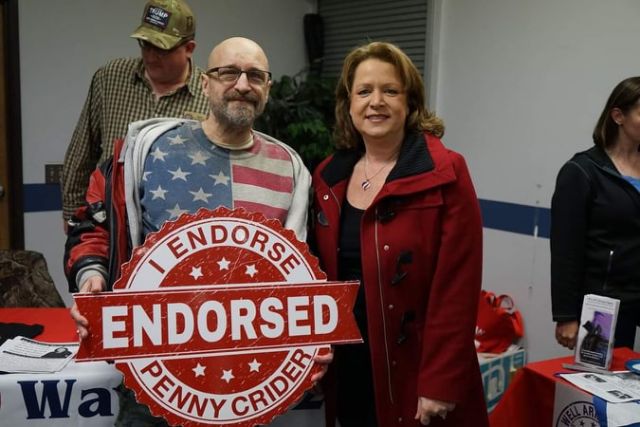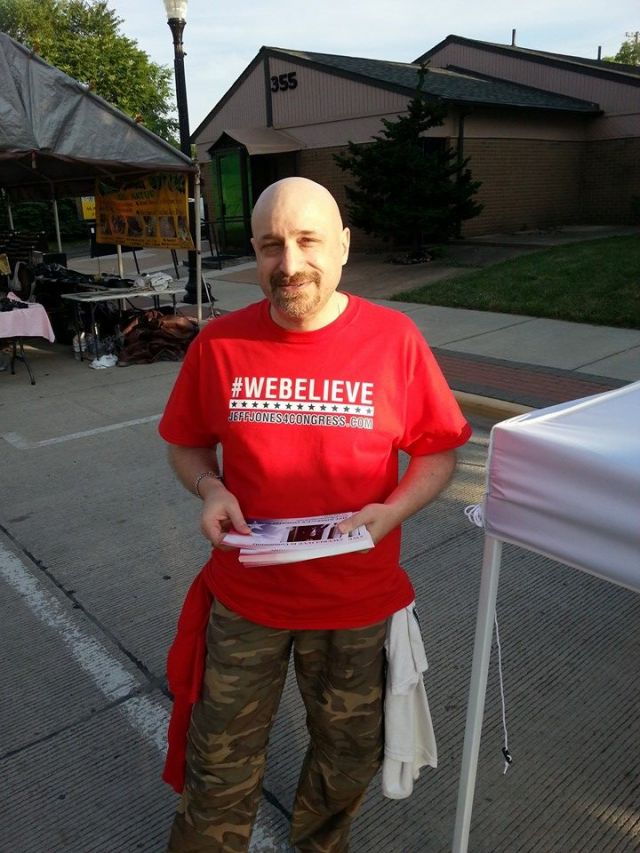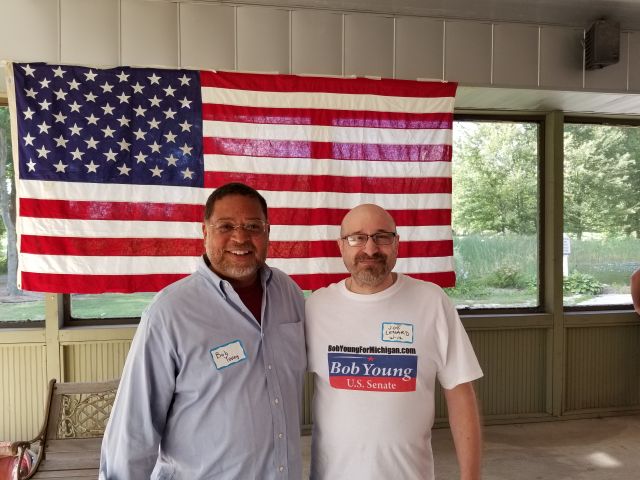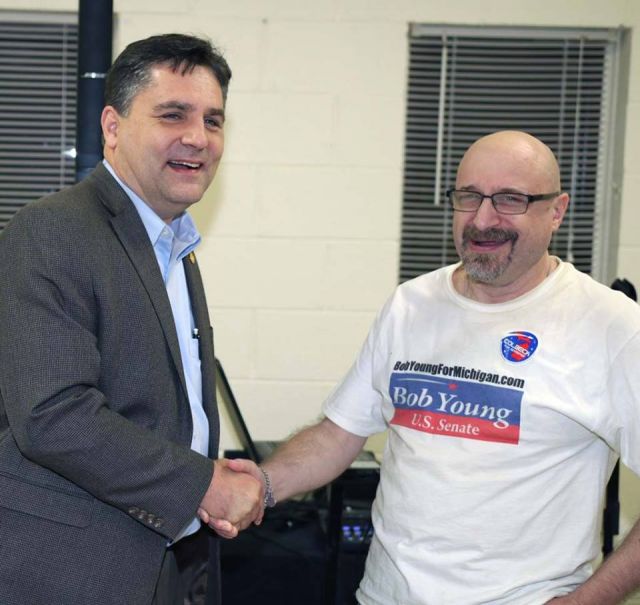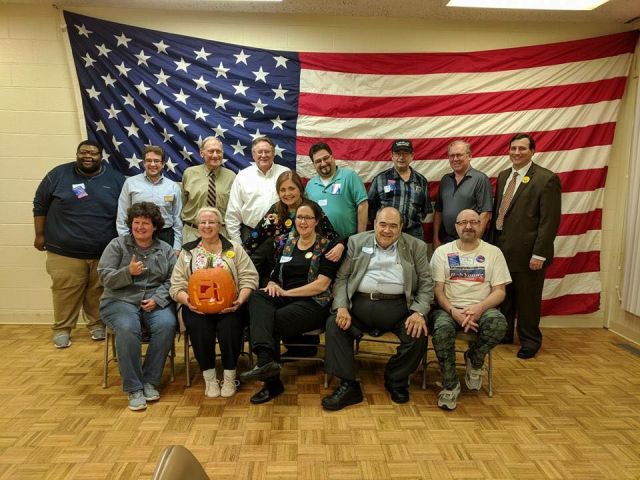 Before It's News®
is a community of individuals who report on what's going on around them, from all around the world.
Anyone can
join
.
Anyone can contribute.
Anyone can become informed about their world.
"United We Stand" Click Here To Create Your Personal Citizen Journalist Account Today, Be Sure To Invite Your Friends.