Jesus - What is about to happen will stun millions !, given December 12th 2020
Saturday, December 12, 2020 21:32
% of readers think this story is Fact. Add your two cents.

Do I know what is about to happen? NO !! ..but I can take a little guess. Asteroid.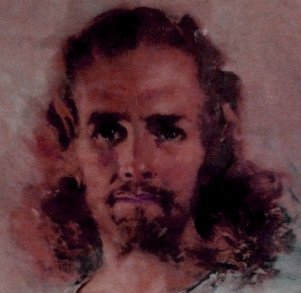 Saturday, December 12, 2020
Jesus
Clearly God has spoken and He has much to say;
If only we would listen, and not get in His way.
We fret, we stew we worry, but we must kneel and pray.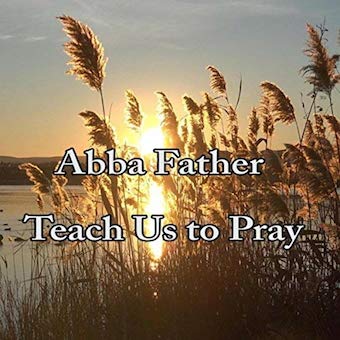 O, child of God please listen – command the demons flee,
Then watch His mighty hand at work
As He calms the troubled sea.
With eager expectation we must hear the LORD' command
To join Him in this hour…
For the battle is at hand.
"Joseph was a man of faith, but he suffered many things. David too blessed My heart yet the road he traveled was rough and treacherous. Learn to grow in the midst of trials, trust that I AM is at work among you."
David told Goliath 'you come to me with a sword and with a spear and with a javelin, but I come to you in the Name of the LORD of hosts, the God of the armies of Israel (and America) whom you (America' enemies both foreign and domestic) have defiled. This day the LORD will deliver you into my hand…and all will know that the LORD saves not with sword and spear. For the battle is the LORD' and He will give you into our hand." 1 Samuel 17:45,47
"I have heard the prayers of My people, scattered all across the nations coming together to pray for America. I have heard and I will answer. What is about to happen will stun millions. It will be so miraculous that no man will be able to claim credit or receive glory, honor and praise for what has happened. My glory I will not share with another. My ways will bring shock and awe, not praise to man. What you will see can only be explained as a miracle; accept nothing less. Be bold in faith, trust without wavering. Speak truth with fire to consume the lazy and lukewarm among you. Ignite a fire among the masses to reawaken faith that has been stolen by fear. Get on the LORD' side and keep looking up."
David had a sling shot and a few stones, but they were nothing compared to the power of Almighty God that stood with David. We come against all our enemies not in our own strength, we come against them all in the Name of the LORD. Regardless of how little or how much we have, we must come in the Name of the LORD. And Goliath, a giant of a man, came against David with sword, spear and javelin but his power was nothing compared to the power of Almighty God that stood with David.
Because he holds fast to Me in love, I will deliver him; I will protect him, because he knows My name. When he calls to Me, I will answer him; I will be with him in trouble; I will rescue him and honor him. With long life I will satisfy him and show him my salvation." Psalm 91:14-16
links.
Jesus' messages
/spirit/2020/05/jesus-messages-about-the-tribulation-continue-2517364.html
God Told Me an Asteroid Is About To Hit, Cause 40M+ Deaths (Video) – Rev. Efrain Rodriquez
/alternative/2015/02/rev-efrain-rodriquez-god-told-me-an-asteroid-is-about-to-hit-cause-40m-deaths-video-3114360.html
transcript-
https://www.veteranstodayarchives.com/2015/02/21/dont-shoot-the-messenger-tsunami-and-earthquake-to-hit-the-us/
-Six events will occur that night:
1-asteroid
2-earthquake
3-shock wave
4-tsunami
5-three days of darkness
6- pestilence
Interestingly, Three days before Asteroid SD244′s flyby on Christmas Day, there will be the 0.1° of arc difference between Saturn and Jupiter – 'The Great Conjunction' or conjunction of the two largest planets in our solar system.
Saturn-Jupiter Conjunction: Dec. 22nd @ 06:10:42 UT
Asteroid 2014 SD224 flyby: Dec. 25th @ 09:20 am UT (only a three hour difference, three days apart)
Time of conjunction from California (Dec. 21st @ 10:10:42)
https://kosmikastrology.com/2020/11/10/what-does-the-jupiter-saturn-conjunction-foretell-for-coming-days/
Time of asteroid from U.S. East Coast (Dec. 25th @ 4:20 am)
https://www.ibtimes.com/689-foot-asteroid-will-make-close-approach-earth-christmas-day-3098237
Mary's Announcement of the Three Days
/spirit/2017/12/mary-on-the-three-days-of-darkness-3-days-of-light-and-her-announcement-of-the-three-days-2511604.html
"..I will intervene 72 hours, very precisely, before a major process within this humanity. This major process has been announced by many of my envoys. It has been called the three days. The moment when the Conscience of humanity falls for the first time within the new Dimension. This first reversal will happen 72 hours after I have announced it to you solemnly, individually, collectively."
Nostradamus' Epistle to Henry II
https://www.crystalinks.com/nostyepistle.html
"Then the great Empire of the Antichrist will begin where once was Attila's empire and the new Xerxes will descend with great and countless numbers, so that the coming of the Holy Ghost, proceeding from the 48th degree, will make a transmigration, chasing out the abomination of the Christian Church, and whose reign will be for a time and to the end of time.
|| This will be preceded by a solar eclipse more dark and gloomy than any since the creation of the world, except that after the death and passion of Jesus Christ. And it will be in the month of October than the great translation will be made and it will be such that one will think the gravity of the earth has lost its natural movement and that it is to be plunged into the abyss of perpetual darkness.
|| In the spring there will be omens, and thereafter extreme changes, reversals of realms and mighty earthquakes. These will be accompanied by the procreation of the new Babylon, miserable daughter enlarged by the abomination of the first holocaust. It will last for only seventy-three years and seven months."
Timing is not exactly right.. October "great turning" c/w December 25th asteroid, and 2 am Puerto Rican time (1 am EST) c/w 4:20 am EST for the flyby, but the events could still happen as foretold. Especially now, since the Nibiru – if it has passed the orbit of Jupiter – will be in that Saturn-Jupiter alignment (in front of it) three days before, on December 21st – 22nd 2020.
Mary's messages
/spirit/2020/05/marys-messages-to-help-us-during-tribulation-period-2517355.html
Before It's News®
is a community of individuals who report on what's going on around them, from all around the world.
Anyone can
join
.
Anyone can contribute.
Anyone can become informed about their world.
"United We Stand" Click Here To Create Your Personal Citizen Journalist Account Today, Be Sure To Invite Your Friends.