Nibiru - Tio Abadom: 'Nibiru, The destroyer sent by Jesus. There is nowhere to Run', message received by Jeff by L, posted January 14th 2022
Sunday, January 16, 2022 3:33
% of readers think this story is Fact. Add your two cents.

This is a message from Jesus, and he is speaking from a position of wholeness or of unity, and not from the lesser position of a separated self. The archangels make what we see and feel out of their very own bodies – their very own substance. In other words, we are living in the body of God, and that body is a living responsive substance. What we do, as we know, has effects in that body. The body itself has homeostasis, negative entrophy (negative falling apart), and negative feedback to stop runaway processes. Jesus is speaking of our feedback from that conscience, or consciousness of the whole.
January 14th 2022
And then hello guys. Goodnight. welcome to another video from the Tio Abaddom channel. Message from the Lord Jesus about Planet X or Nibiru: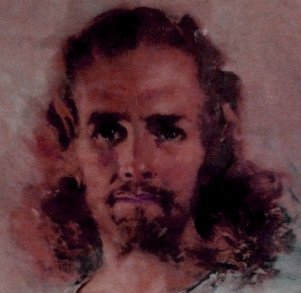 My children, I speak now so that you do not have much more fear from what you can imagine is coming onto the earth. Confide in me since I have each one of you in the palm of My Hands. Nothing can happen with you without my permission. You can opt to move away from my hands but I would never wish that for you. When you leave my hands the enemy has permission to test and torment you so that you run back to me asking that one save.
Some harden their hearts, they reject Me. It breaks my heart to see them walk to the destruction, but the choice is yours. The tests which are happening now have become much more intense. Soon, very soon, all that I have spoken to them and back – prophets, watchmen, and there are many who only hear my voice, is happening. The convergence of all the events of the End-Times which were foreseen, is here. The fiery destruction and calamities of all types are at the door. What this world has seen up to now is a drop in the ocean or a grain of sand on its shores compared to what is to come.
The entire world has been sucked into a whirl of evils and sins and lawlessness because they will not cry out to me to save them and did not repent of their ways. I gave the power to her and to win through by my spirit the ones who will cry out to me. Soon my spirit will be poured out in a still greater measure on my chosen ones who are holy and humble children. I want you to have more understanding about all that is happening right now.
I have marked the time of the end of this age through my destroyer of the nations, the X or Nibiru. I created it and only I have a control over its trajectory and its velocity. I confuse the supposed learned men of the Earth with it. They have not been able to know the exact moment it will pass by the earth, but in the coming months its approach will be obvious to all. Many objects are with my destroyer and they will cause a catastrophe on earth when they fall on it. You will see their appearance increase during the autumn of this year, just as the intensity of the dreams and visions increased in the leading years.
The so-called learned of the Earth think they know where these objects will hit. But they know only a fraction of what I know. My anger is over them and they will not see or be able to stop what will happen. Remember this: I direct every stone, every meteorite, every hailstone, every ball of fire, every meteor, every asteroid, every bomb, and even the mountains On Fire which will fall into the sea. I set in motion. and I know exactly what they have hit, and what destruction will be realised by each one. I know, each person I will take off the face of the earth with each object.
You will see that these objects have struck more where sin is more concentrated. The big cities will be hit the most because where the sin is abundant. America and Europe, you will be the most hit because you contaminated yourselves more and moved away from me. In the past the greater part of your people feared me, but this is no longer the case America. You will be attacked with nuclear arms by your enemies in all your principal cities as you fall into ruins in defence due to attacks of balls of fire, meteors and asteroids, furthermore, in the earthquakes, famine and pestilences. Many will die of fear when they see what is on the Earth. Yes, the hearts of men will fail. … I will protect the ones who work for me in the middle of a great destruction. You must confide in me and put, without a percent of, your Faith in me, since I have prepared my Perfect Plan.
These are some of the things the entire world will see with effect from my destroyer Nibiru: stars falling, fall of meteors and hail to bite at a frequency each time more. In the beginning size will be small, but as time passes they will increase in size. Climatic conditions severe like never before: the seasons will be outside of the normal pattern. Extreme heat will accumulate on the earth until men are burned by the fire. Extreme cold also will accumulate on the earth and many will freeze to death and be buried under many metres of snow, driven by strong winds. There will be fierce black storms and hail so great as never seen before, with lightning very intense and powerful. Each blow will hit where I say.
There will be heavy rains and inundations and droughts, and it will become almost impossible to grow food. But remember always, nothing is impossible for me. I will provide for those who are faithful to me. Hurricanes and tornadoes will increase in intensity to such an extent that men will have to increase the scales by which they are measured. Many of these storms will occur in places which normally do not see them, and they will develop very suddenly. Eruptions of volcanoes will be more violent and numerous, the ash from them will darken the sky. In many places around the earth the lava burns everything for many kilometers around. Earthquakes, greater and more numerous in places abnormal will occur and be as never seen before.
The tremor to cause the tsunamis on many coasts, but they will be small in comparison when the asteroids hit the oceans; the waves will be hundreds of meters high and cause inundations for hundreds of kilometers into the interior. Many will flee to the mountains but no-one will be safe without my protection. Millions will die only with this – men and animals who are not protected by my hands. They will appear to have gone crazy during this time because of the changes in vibrations and in the magnetic fields of the earth. Until the sky begins to appear different with various colors like the auroras of the poles, but this will occur all over the earth.
Then the skies will turn red as a warning, and then they will turn black for three days when my destroyer passes by the earth. But my people will have light in their homes even if the electrical grid has fallen all over the earth. It is when my faithful remnant bride will be liberated and shine, this with mine and blackness. It is also in this moment that the fallen angels and the demons of the Second Heaven will fall from their places and be cast to earth like ripe figs when blown by a strong wind. The sky will open and all will see My glory and my anger in that great and terrible day
During this day which is longer than men call day, the continents will separate, the mountains will collapse and the islands disappear into the sea. Men will see the things that they fear most – monsters and alien species like those of the movies which alerted them. The years will be more horrifying, terrifying, than almost any one of you could imagine. Be repentant and be filled with My spirit to the point of overflow, and you will have the greatest rain surgery of a saint, when the fiery hail falls from the sky. In this way My spirit will ignite My faithful chosen."
This message was given through Jef by L. … Hello guys have a good night and until the next video, bye.
Jesus is coming back!
links-
Nibiru: The destroyer sent by Jesus
https://www.youtube.com/watch?v=5xkUPZdFisw
Mary on Her Announcement
May 17th 2010
"Question: does the end of the three days sign the end of the physical body?
Well Liked, for certain of you, yes, certainly. For others, no. They will have to still maintain this illusory form in order to gather and receive those who have not yet been able to open their Conscience and who are in the process of doing it. The three days will sign, for this Earth which has been betrayed and damaged, the release of the Earth within even this Dimension. At this time, continents will disappear, new lands will emerge, the Heaven will no longer be the same, or the waters either. It is within this modified environment that some of my children will continue the way of the incarnation, still some time, in order to help and be useful."
/spirit/2017/12/mary-on-the-three-days-of-darkness-3-days-of-light-and-her-announcement-of-the-three-days-2511604.html
source: msg #57 https://www.autresdimensions.info/p/marie.html
Mary's Messages
/spirit/2020/05/marys-messages-to-help-us-during-tribulation-period-2517355.html
Before It's News®
is a community of individuals who report on what's going on around them, from all around the world.
Anyone can
join
.
Anyone can contribute.
Anyone can become informed about their world.
"United We Stand" Click Here To Create Your Personal Citizen Journalist Account Today, Be Sure To Invite Your Friends.